Funan has finally reopened its doors on 28 June, nearly three years to the day it was closed for redevelopment.
The new Funan is no longer just a mall, but also a mixed-use development comprising two office and a service residence block. The mall component goes up only to Level 4 (plus two basement levels), but there's also a rooftop on Level 5 which, besides serving as an avenue to connect to the office and service residences block, hosts an urban farm and a futsal court. Despite having one fewer floor (the old Funan had seven levels, including the basement which used to host a Harvey Norman and Cold Storage outlet), the mall seems bigger and more spacious than before, perhaps because they extended the corridors to host little "pods", which honestly, is not a bad idea at all.
As with every other article covering the new mall, there is always this inevitable comparison with the previous iteration.
Above: Some snapshots of the old Funan
The old Funan was a nice place to pass time, especially if you liked technology or gadgets in general. It was an idyllic place with just the right amount of people; one could literally walk around in circles in the Challenger outlet, experiencing the latest gizmos and whatnot, while not having your personal space intruded. While you could never find the plethora of DIY computer parts at Funan, it was an excellent place to shop for cameras, laptops and other gadgets, especially when compared to Sim Lim Square Square with its comparatively low-rent shops and (much maligned) scammy reputation.
While not a food paradise, it still possessed decent food options, such as Swensen's, Pizza Hut, Old Street Bak Ku Teh, Qi Ji, TCC, and KFC (which, once upon a time, was conjoined with a Taco Bell outlet). Outside of lunch hours, you could almost always find a seat at these eateries, except for the perpetually crowded KFC outlet, perhaps due to it being the only outlet in the Civic District.
It was a place to unwind after a hectic day at work, for those working around the area.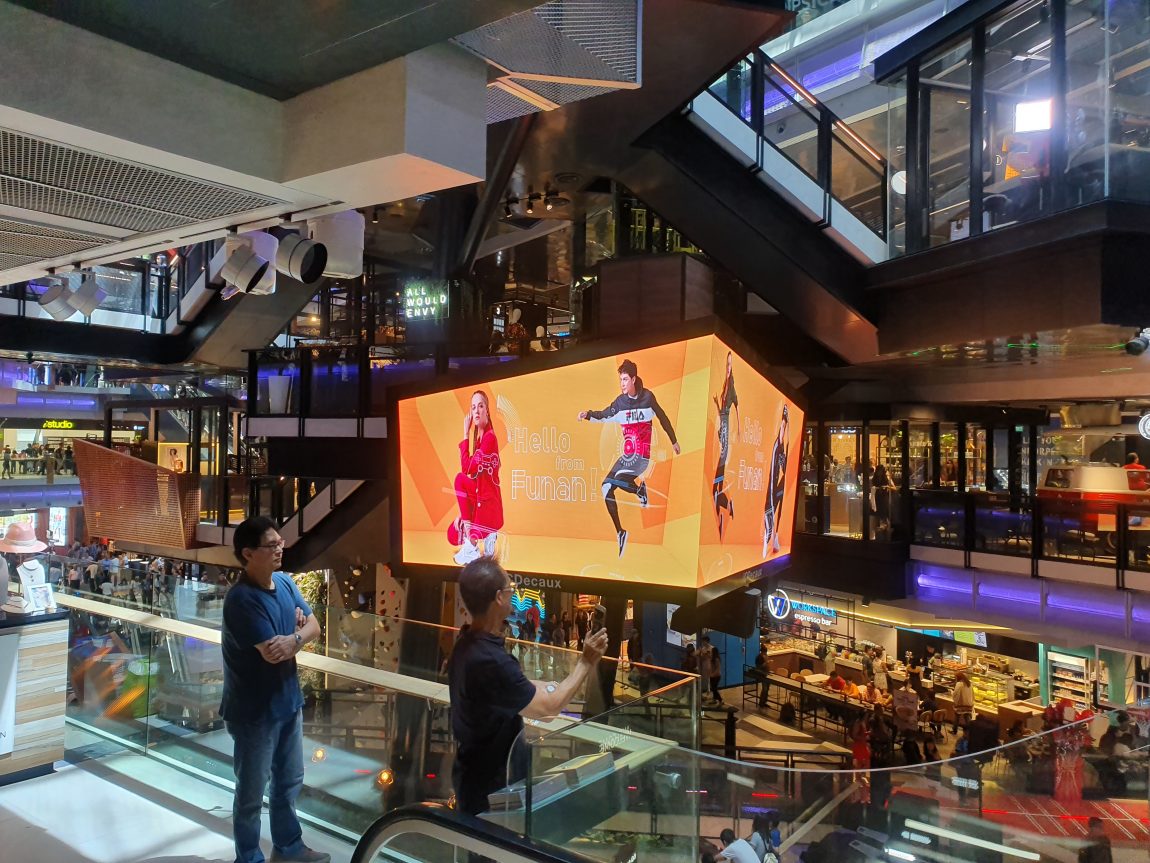 Of course, it being a quiet mall probably didn't sit well with the landlord, and hence, Funan has transformed itself to what on the surface seems to be like a completely different animal.
The new Funan has pretty much everything. It has an urban farm, rooftop garden, futsal court, dozens of food outlets, a cinema, trendy fashion boutiques and a rock climbing wall.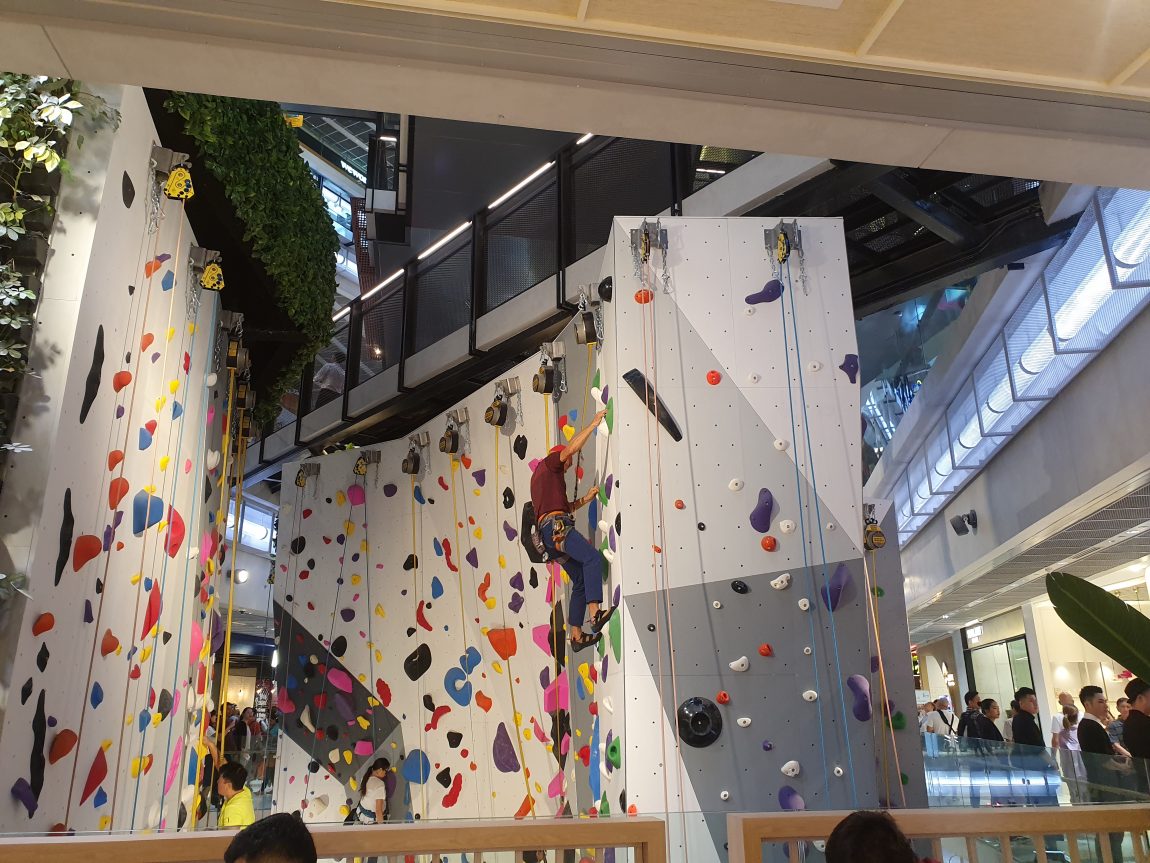 In a sense, the new Funan is designed not to fail. Well, even if the mall component fails, there are still the office and serviced residence components to make up for it.
Some say that the gentrified Funan has lost its soul. It has successfully transformed into Yet Another CapitaLand Mall. Perhaps, on first impression, it does feel that way, especially with the throng of people visiting the mall in its opening days. Now that the dust has settled (somewhat), I've started to appreciate what the designers have done with the mall.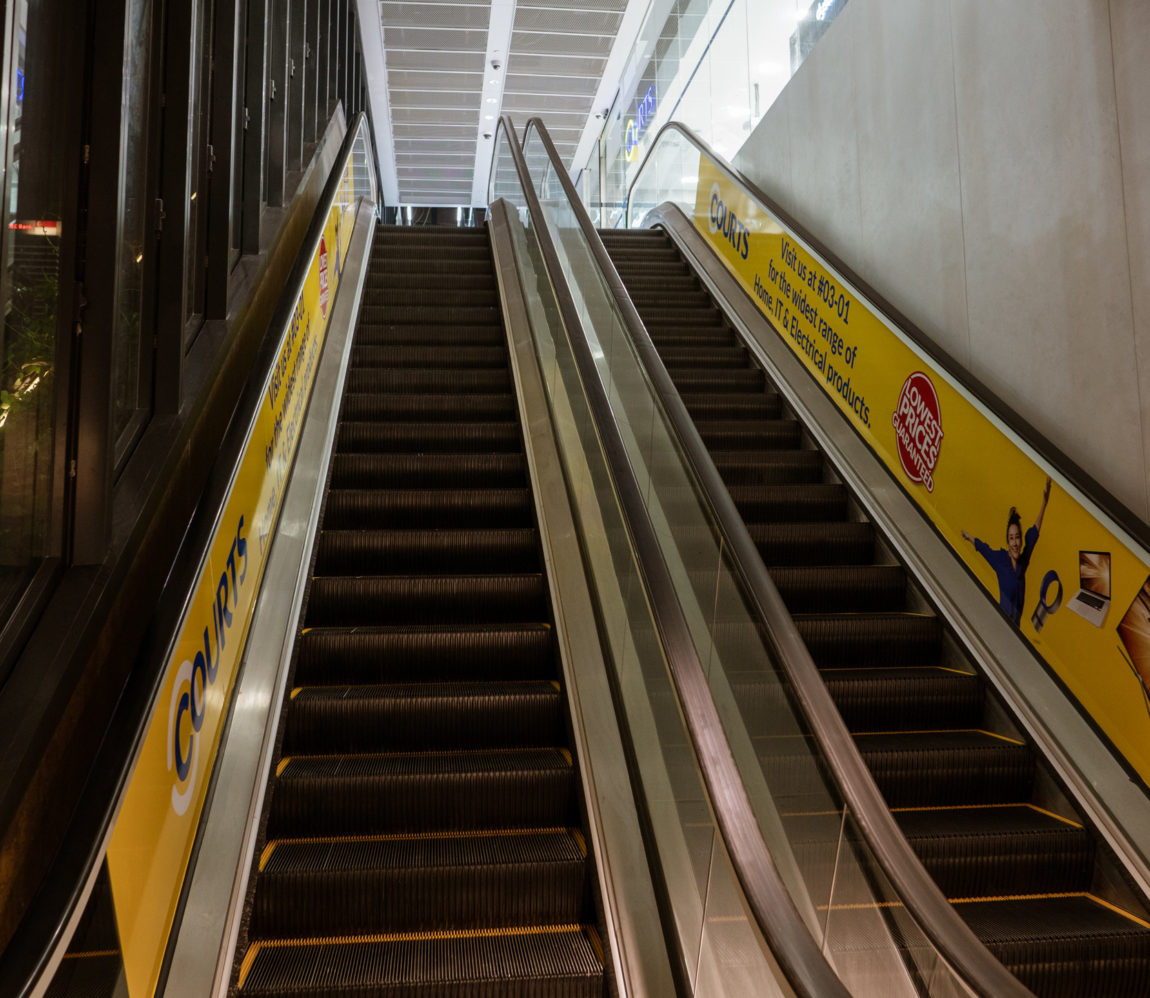 For one, some of the architectural elements of the old Funan are still present. Most prominent are the external-facing escalators which continue to lead you directly up to the upper levels of the building. Take it up to Level 3 and you'll end up at Courts. There, you'll notice that the unit maintains the exact same layout as its previous tenant, Newstead Technologies (and South Asia Computers before that). I wonder if Newstead was originally meant to occupy that space before it shuttered for good.
Then you realise there is still an entire floor reserved for tech gadgets and the such. Keeping in line with tradition, there are a couple of camera shops, though they have upscaled and have really beautiful display areas so that you can play with the cameras yourself without any pressure to buy. There are Dell and Lenovo laptop outlets which allow you to purchase business-focused laptops (e.g. ThinkPads) which the big chain stores typically do not sell. While four or five floors have been compressed into one, it doesn't feel like anything is missing. Well, maybe there's (surprisingly) no more Challenger outlet, but I doubt many will mind their absence, given that it is already present in almost every other CapitaLand mall.
And then you also realise there is just so much more to do at this mall than before. You can do your shopping, have a good meal, catch a movie, shop for clothes, go to the gym, rock climb or even play futsal. You can't do all of that in any other CapitaLand mall. In that sense, Funan remains one of a kind.
P.S. If you need an idyllic place to chill in the Civic District or CBD, check out Capitol Piazza next door or Marina Square.
In Pictures: The New Funan