Singapore's Central Business District may just be about the last place you think of when spotting wildlife in this urban jungle. Still, I gingerly ventured a little south towards Gardens by the Bay and the Marina Barrage and with a little patience, I was in for a little treat.

After clearing some work-related things at my office on a Saturday afternoon, I willed myself to take a stroll along the Marina Bay area, towards Gardens by the Bay up until Marina Barrage, armed with my camera and telephoto lens. I had purchased that lens some two months before and had been itching to put it to good use. Unfortunately, each time I brought the camera out, it either rained or I had to run some errand which precluded me from using it. This time, the weather seemed great and it was only around four-thirty in the afternoon. Perfect.
For the uninitiated, Gardens by the Bay encompasses a large part of Marina Bay and is currently split into Bay South, where the main attractions such as the Super Tree and flower dome reside, as well as Bay East, which extends all the way to Tanjong Rhu. For this short walk, I only had the time to cover Bay South, which begins right after Marina Bay Sands. To get there, head to Bayfront MRT station and walk out of Marina Bay Sands.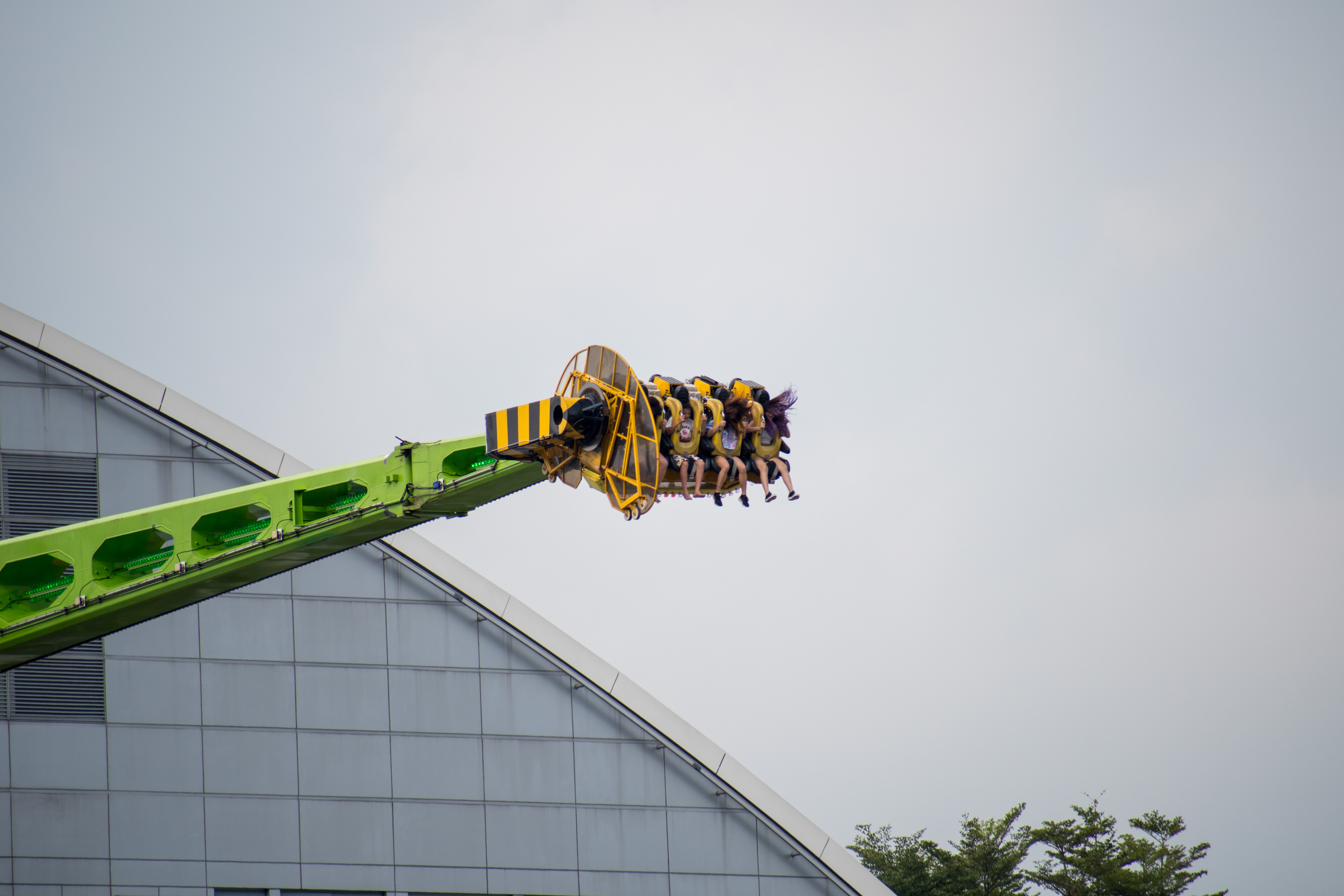 Outside Marina Bay Sands, the first thing that greeted me was the Prudential Marina Bay Carnival, which was open for its second last day. Since I had a telephoto lens with me, I thought I would try to capture some facial expressions of the people on the Mach 5 Booster ride itself, which was something I would never dare try in my life…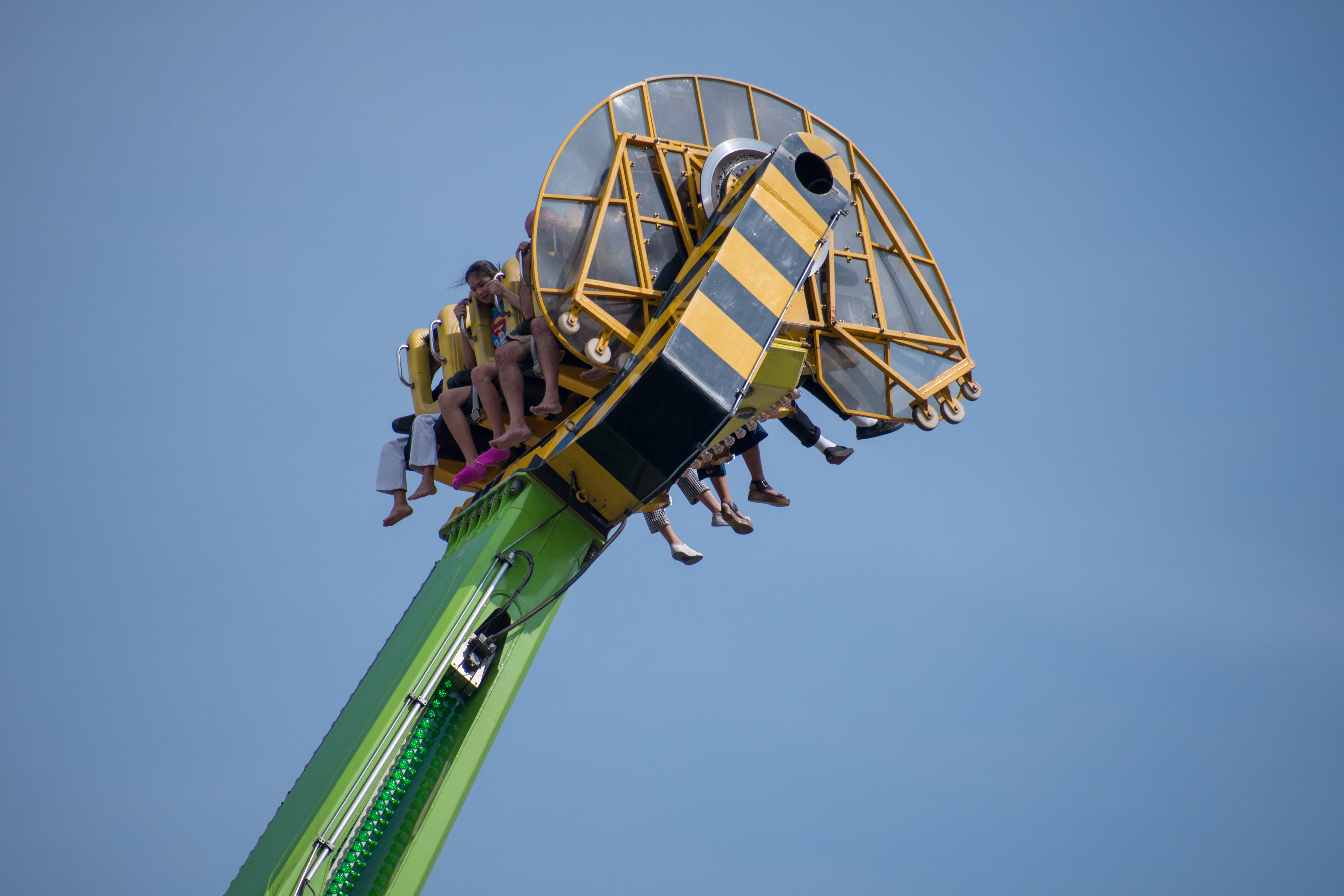 In contrast, the Star Flyer seemed more like a walk in the park, or a quiet time of reflection for its sole rider…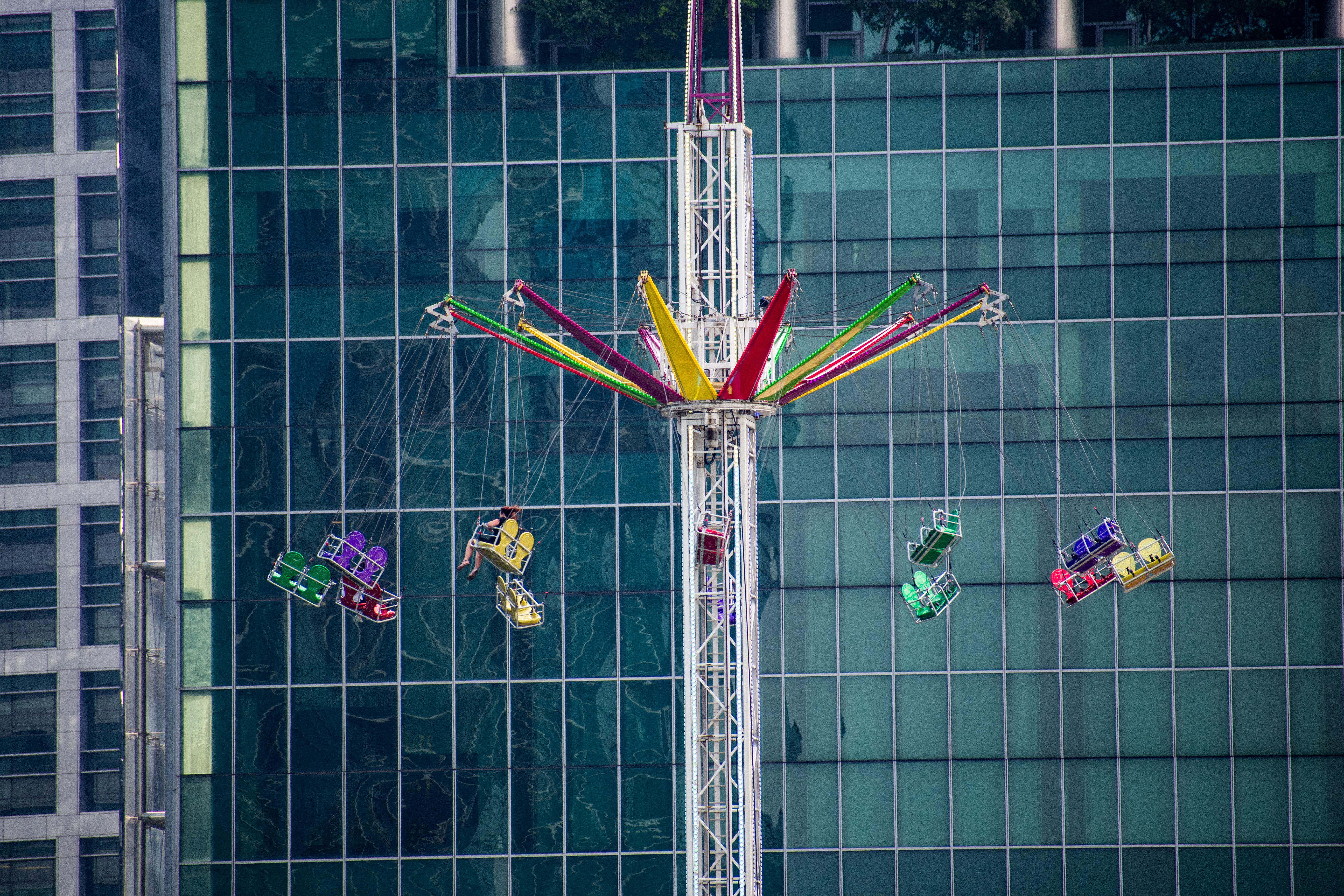 As I strolled into GBTB proper, wildlife spotting was a tough ask with the Saturday afternoon crowds.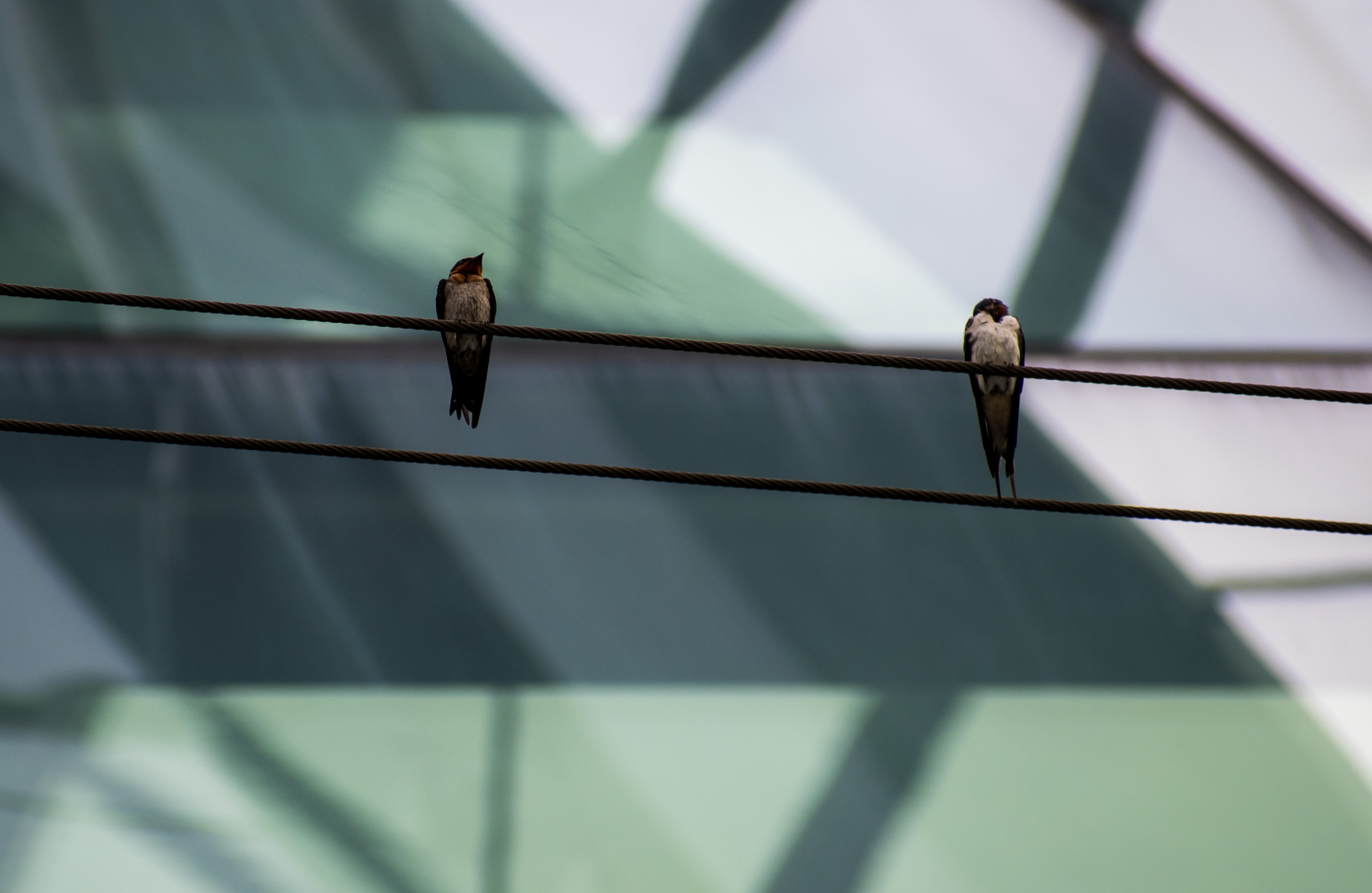 My first sign of wildlife? These two birds of the same feather perched atop a wire at the Flower Dome.
Moving further, I ventured deep within Bay South gardens, towards the Kingfisher Lake. No kingfishers spotted, but a monitor lizard foraging its next prey.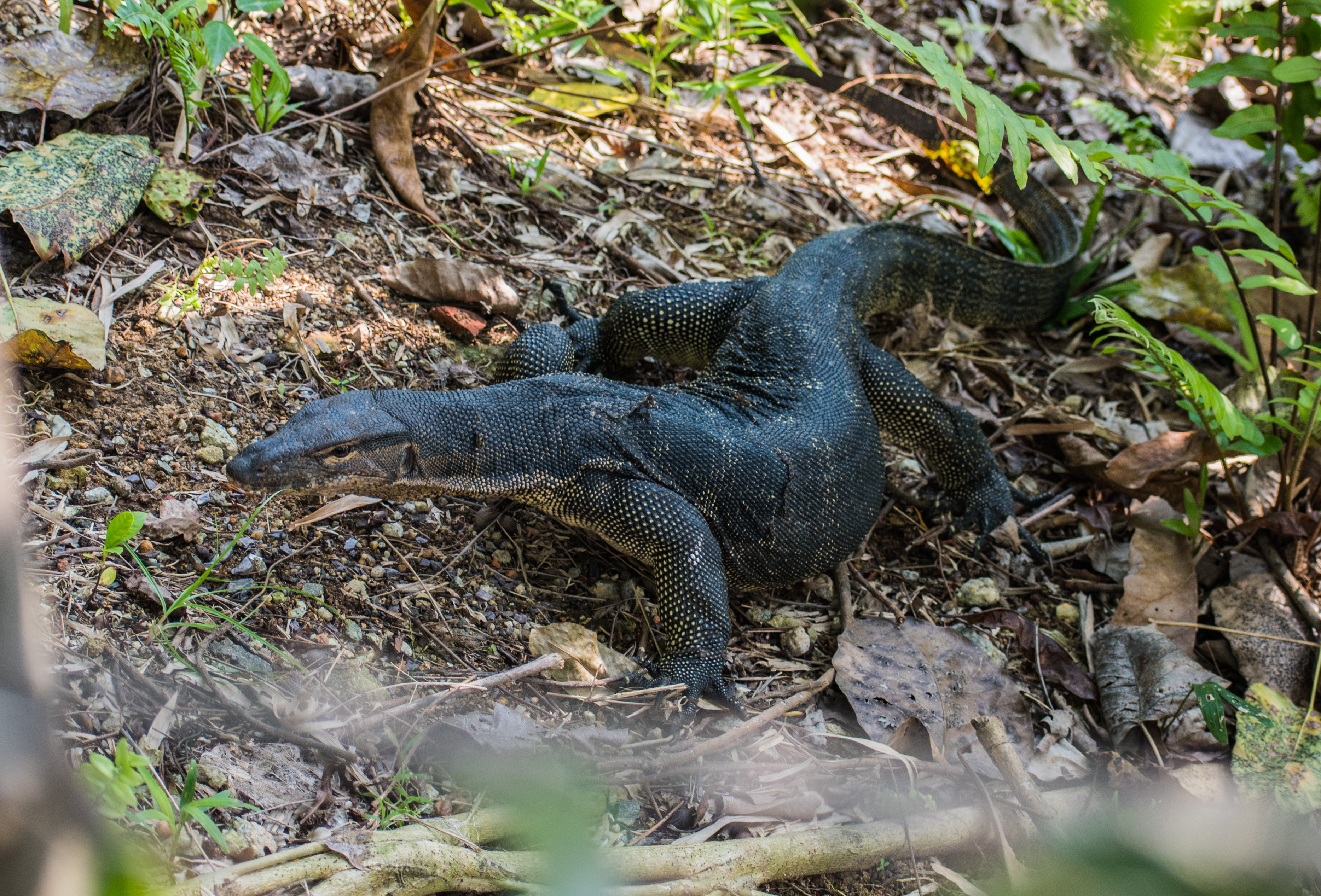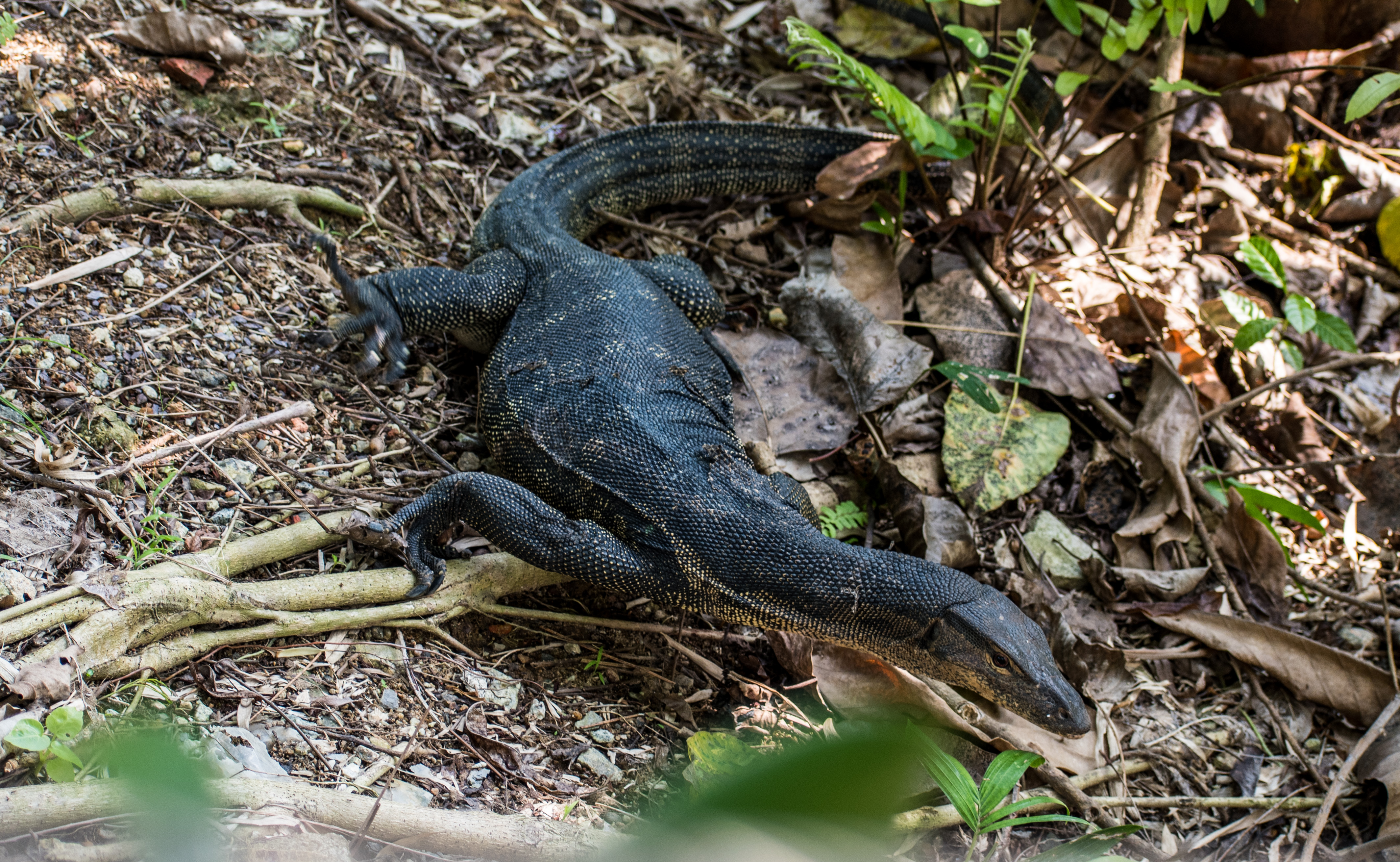 Further down, I spotted a Javan mynah nestled in between sparse vegetation.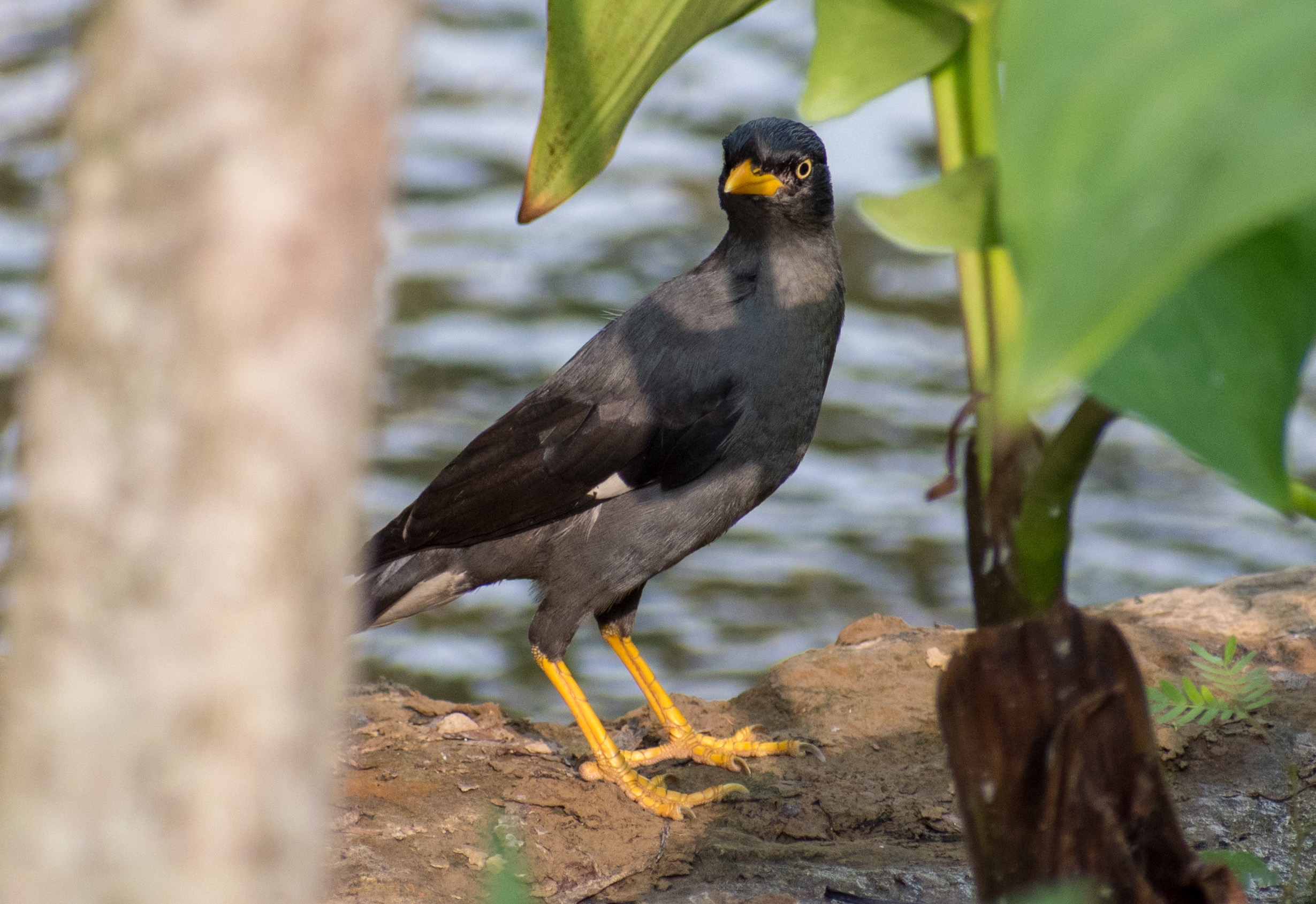 I figure no one usually bothers taking a photo of a low SES bird, so I thought I would give it the attention it deserves.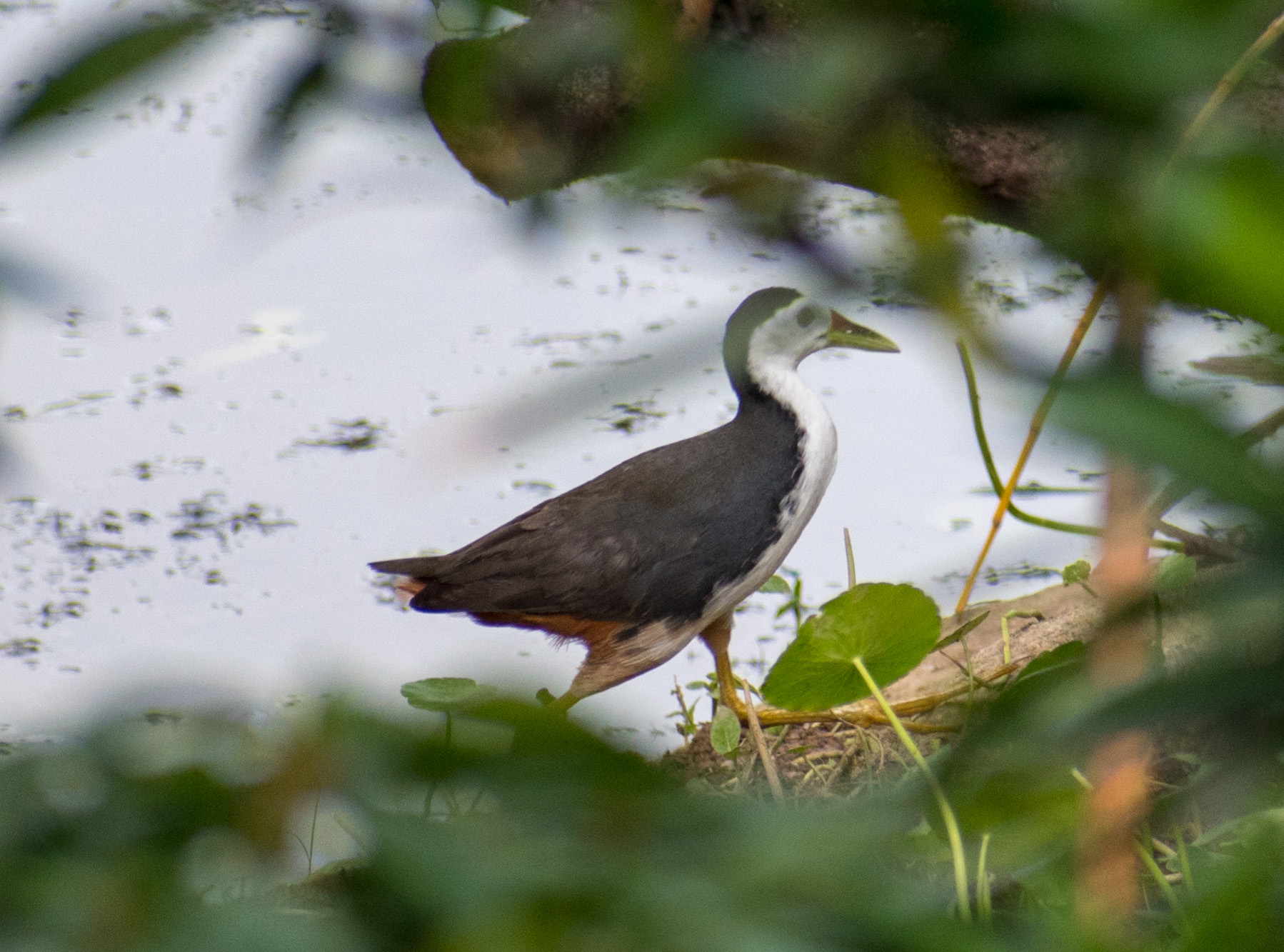 And this brings me to a higher SES bird, the white-breasted waterhen (or so I think), which I only managed to catch a fleeting glimpse of.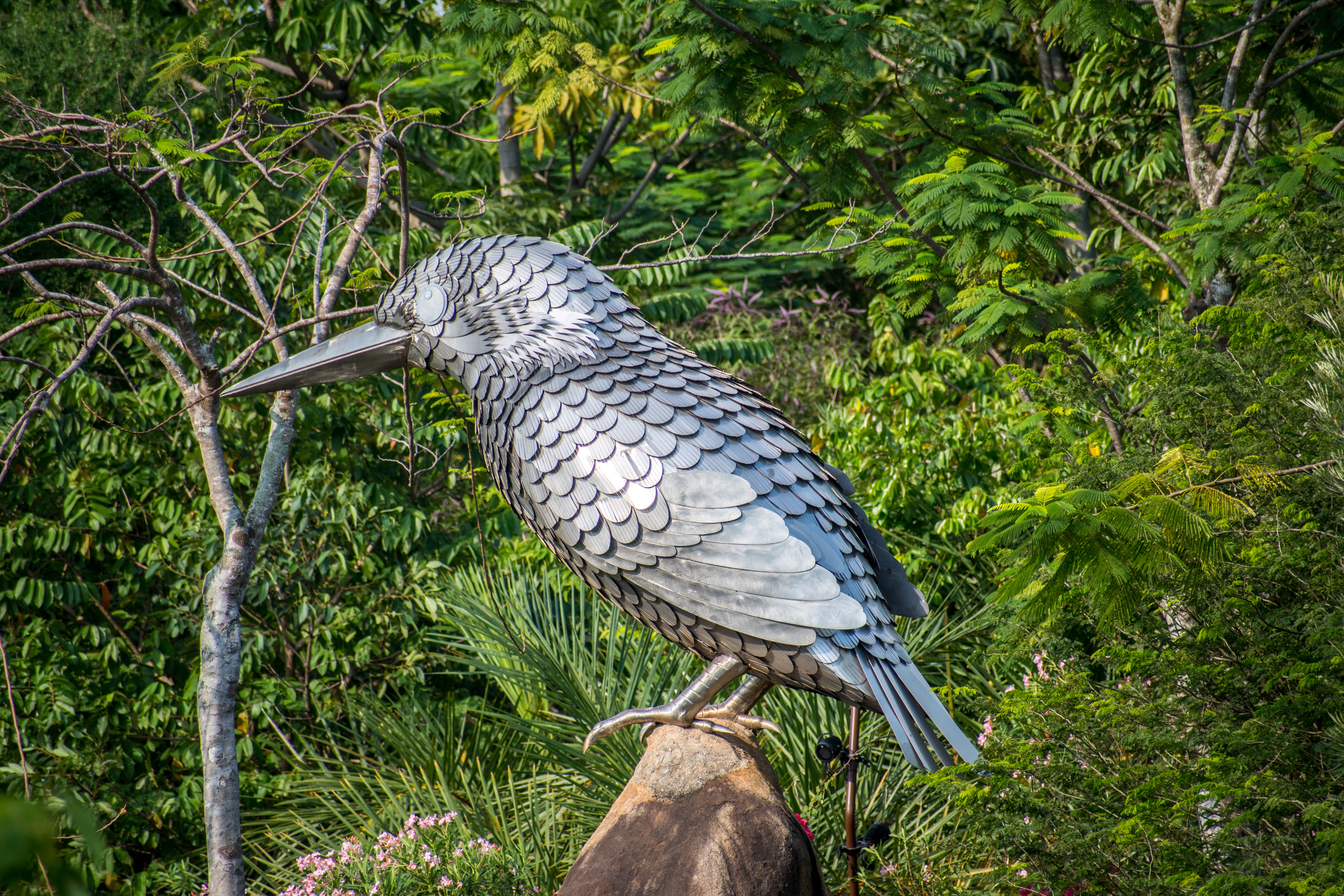 Indisputably the highest SES bird you can find.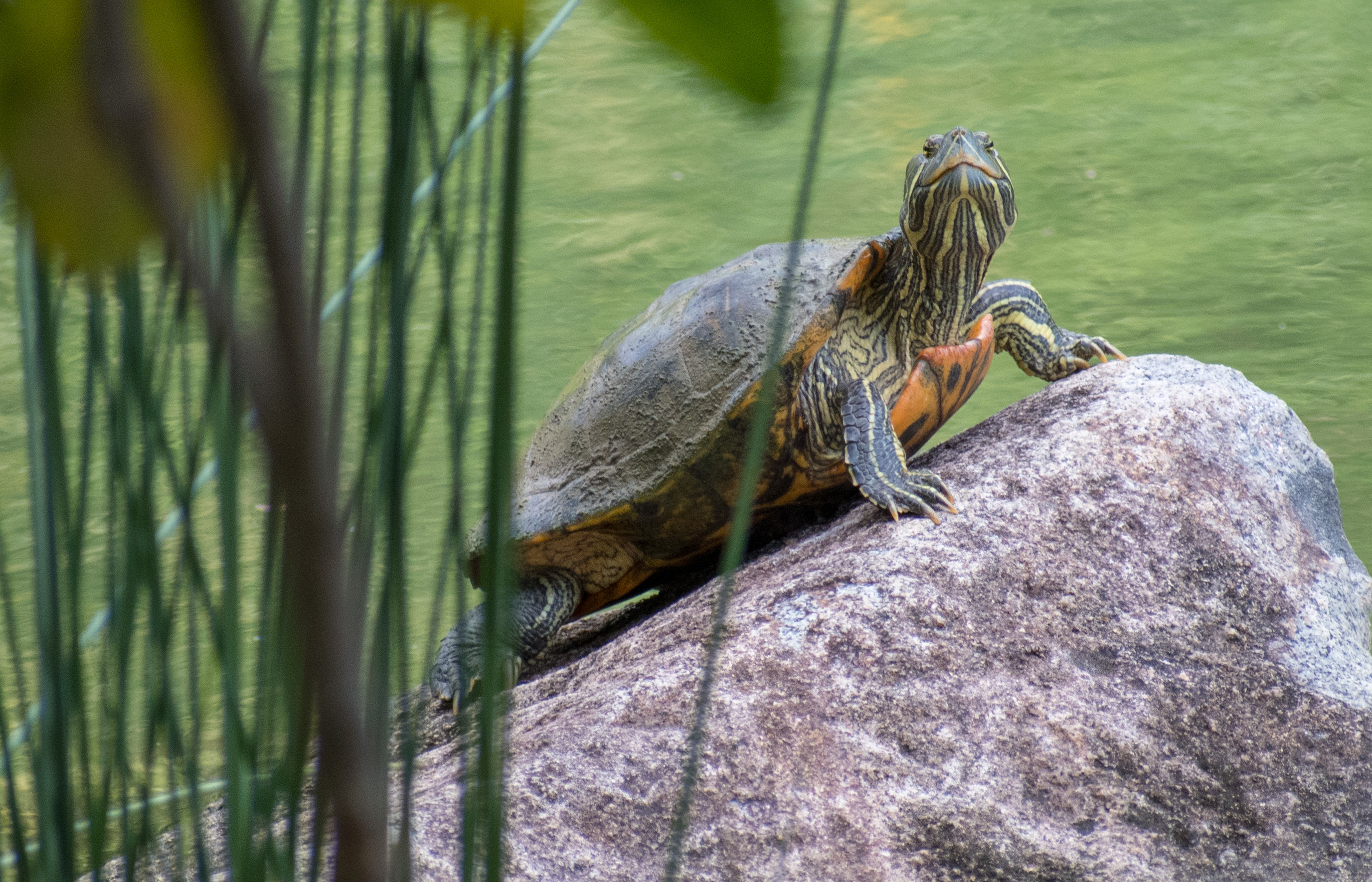 Moving on, a shot of a tortoise perched upon a rock. I couldn't spot any other such creatures around it. I wonder if it was someone's pet once upon a time…
By this time, the clouds started to gather and I thought it best to head back towards the main path in case it rained. Back on the main path, I spotted a sizeable crowd gathered along the bank of the Marina Reservoir. I took a closer look and found these otter-ly cute creatures.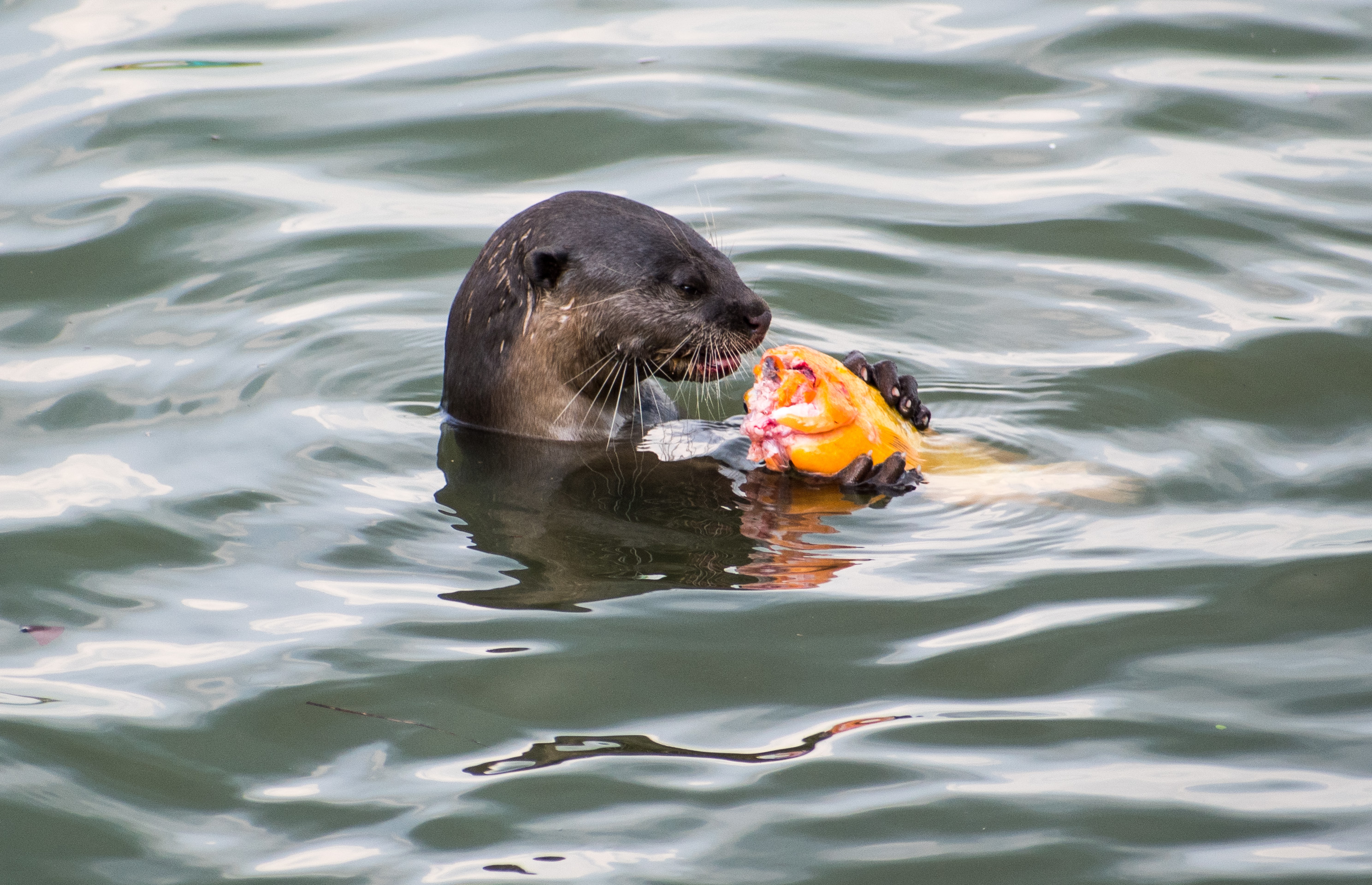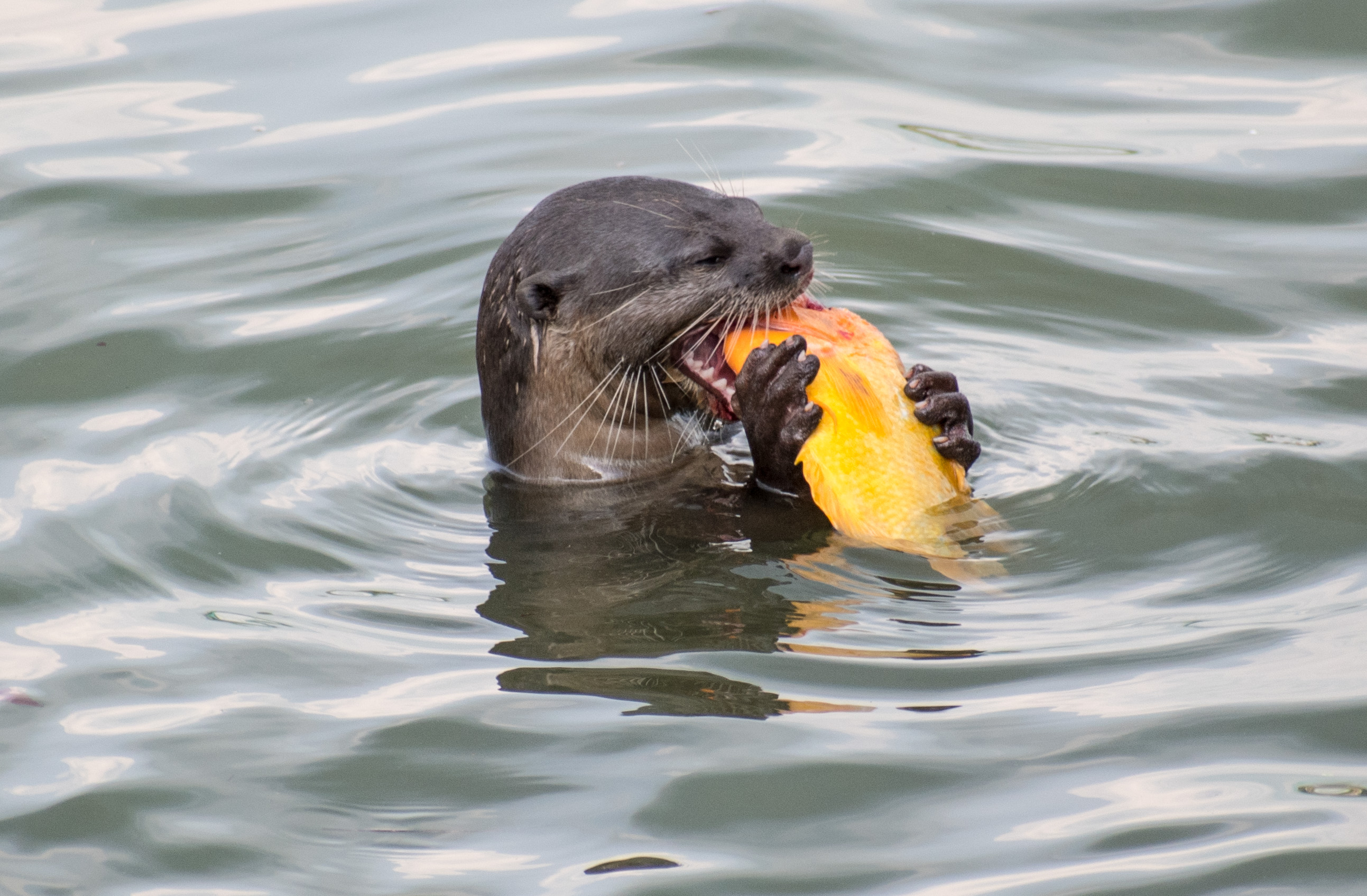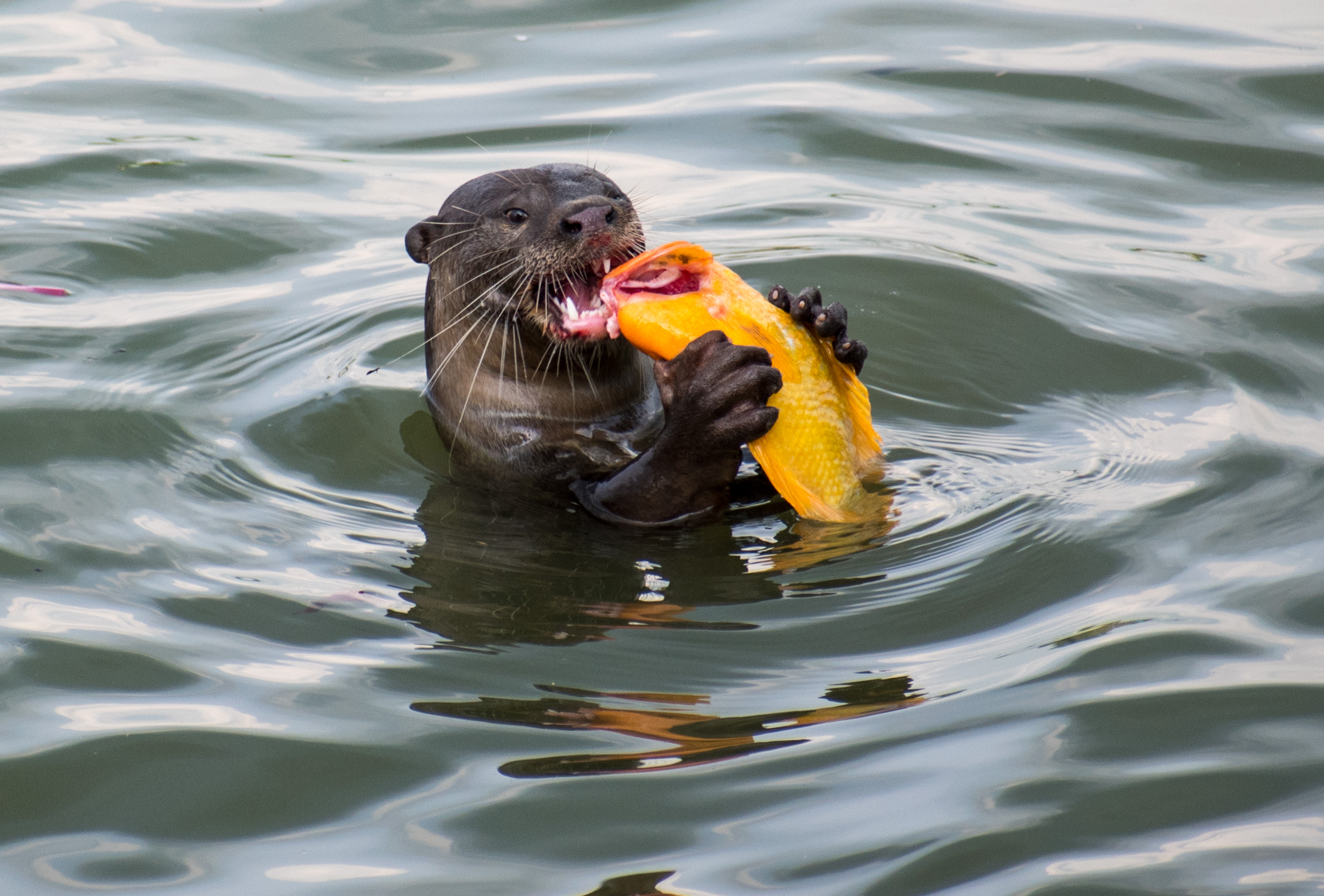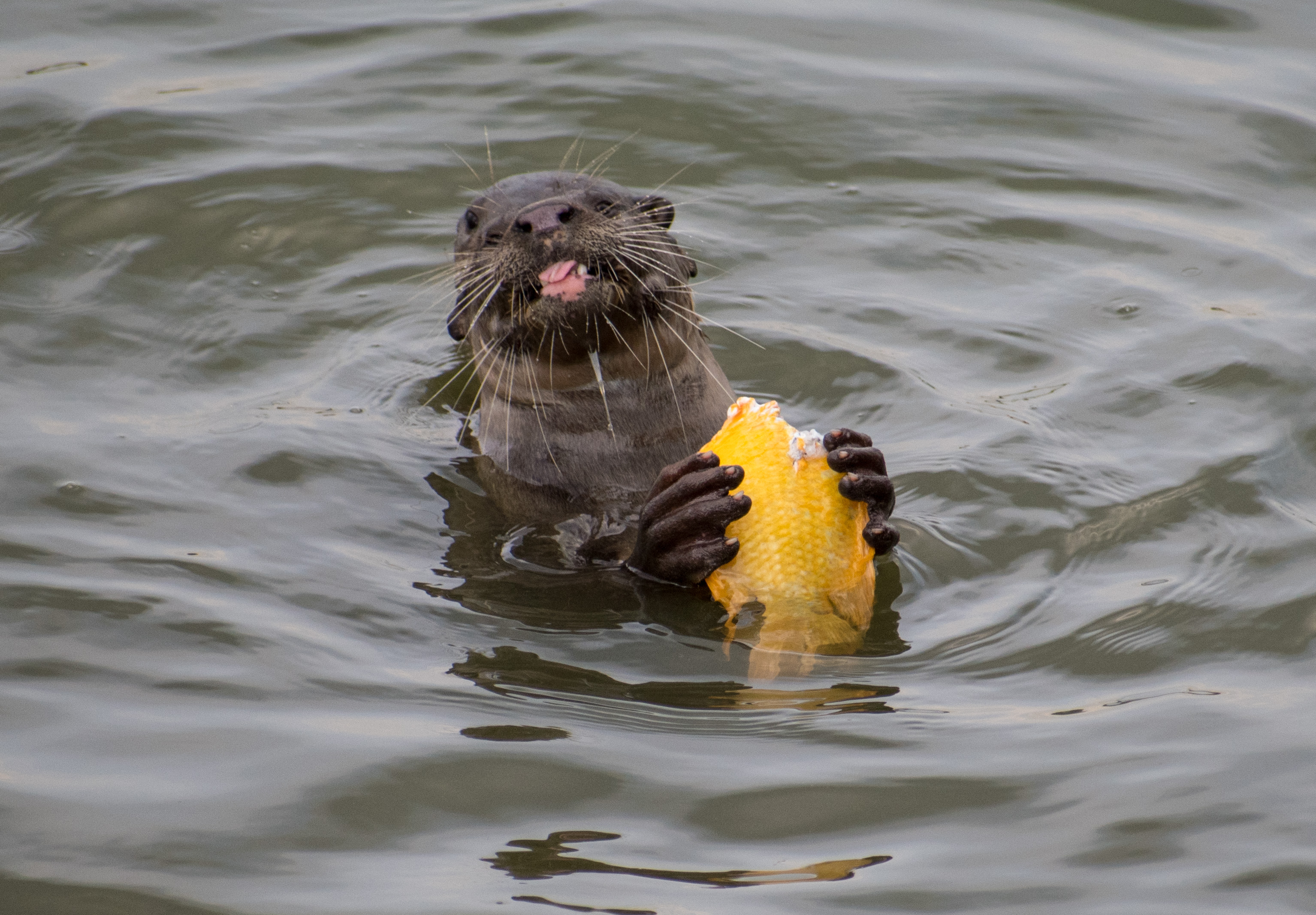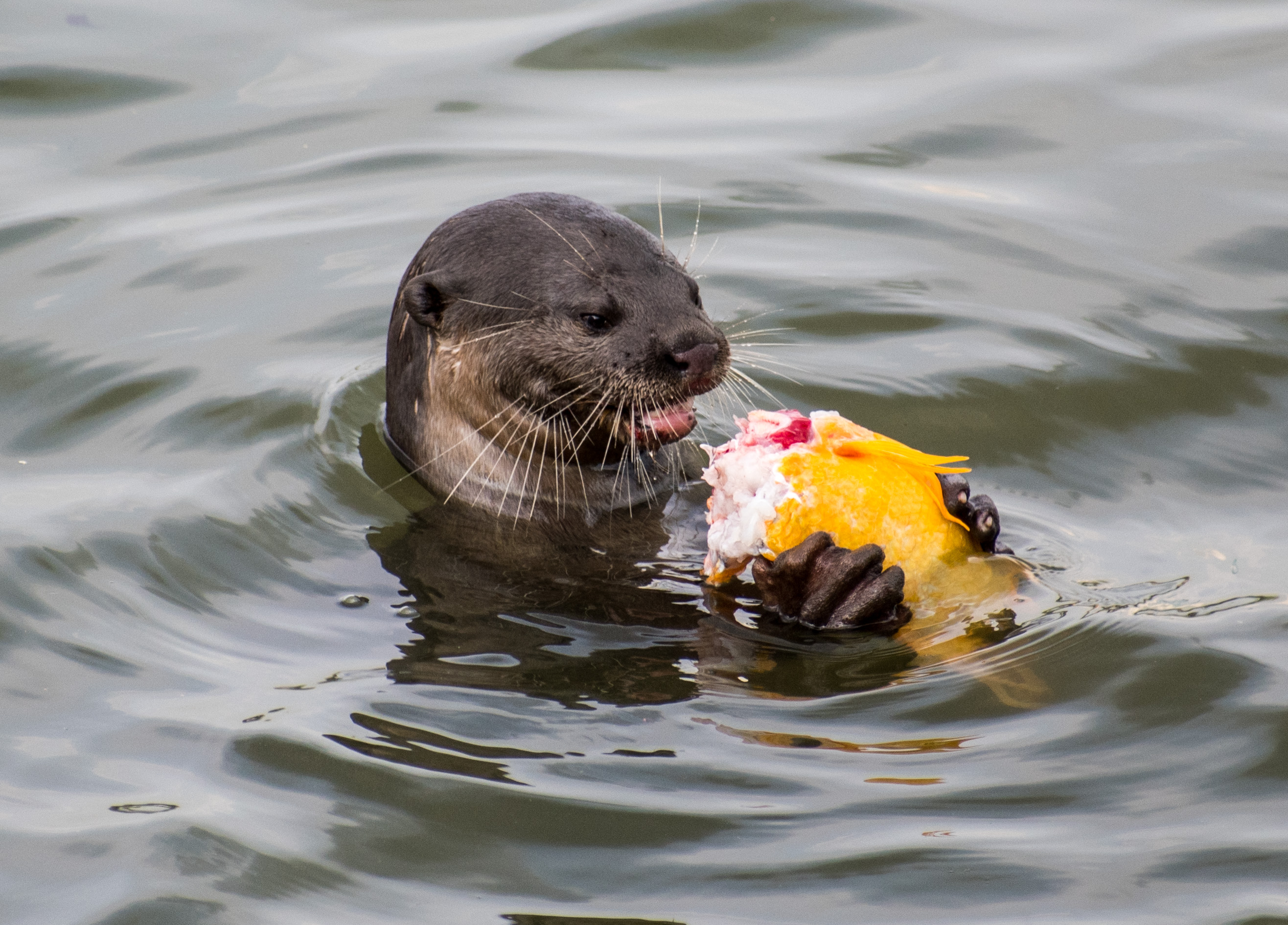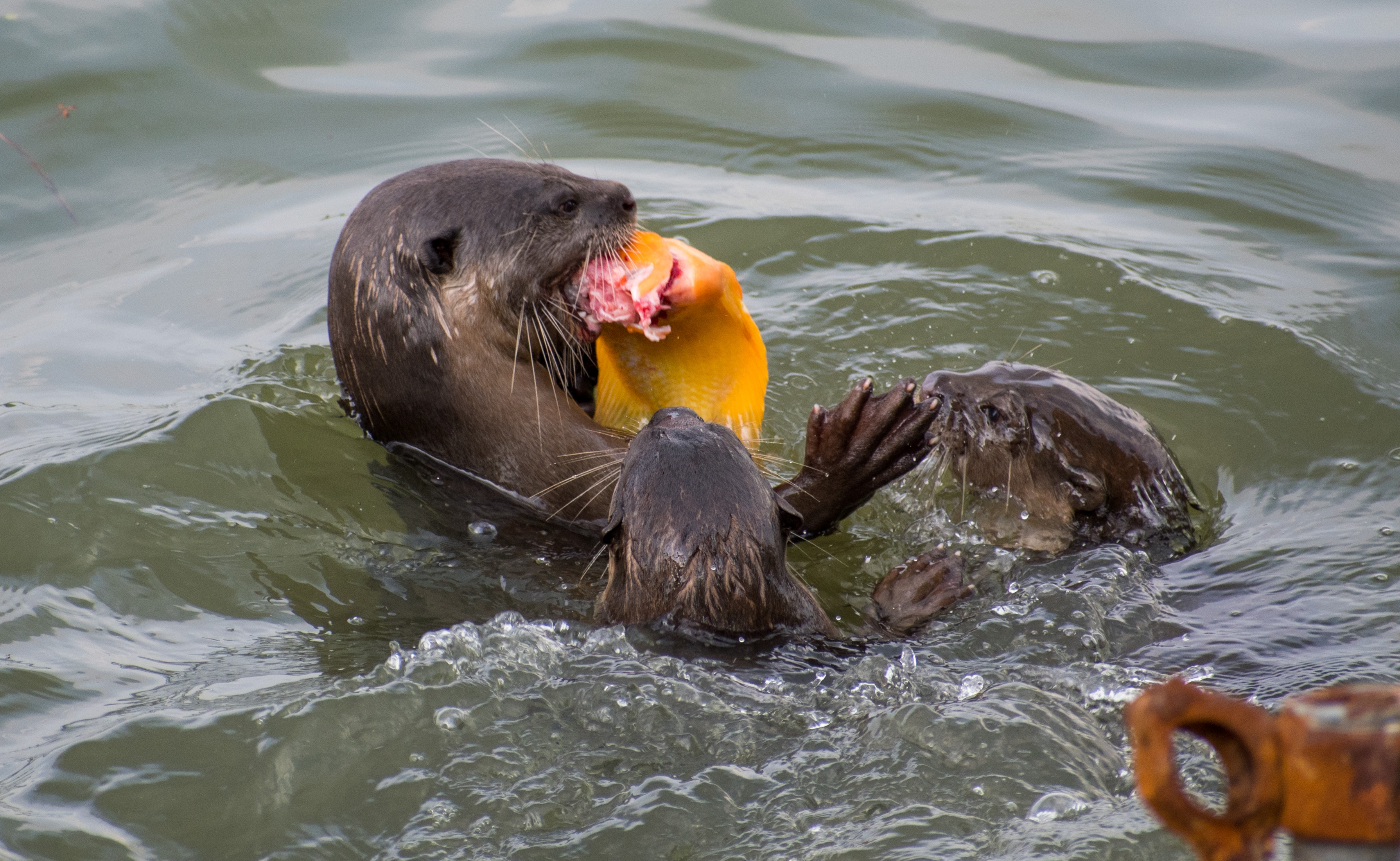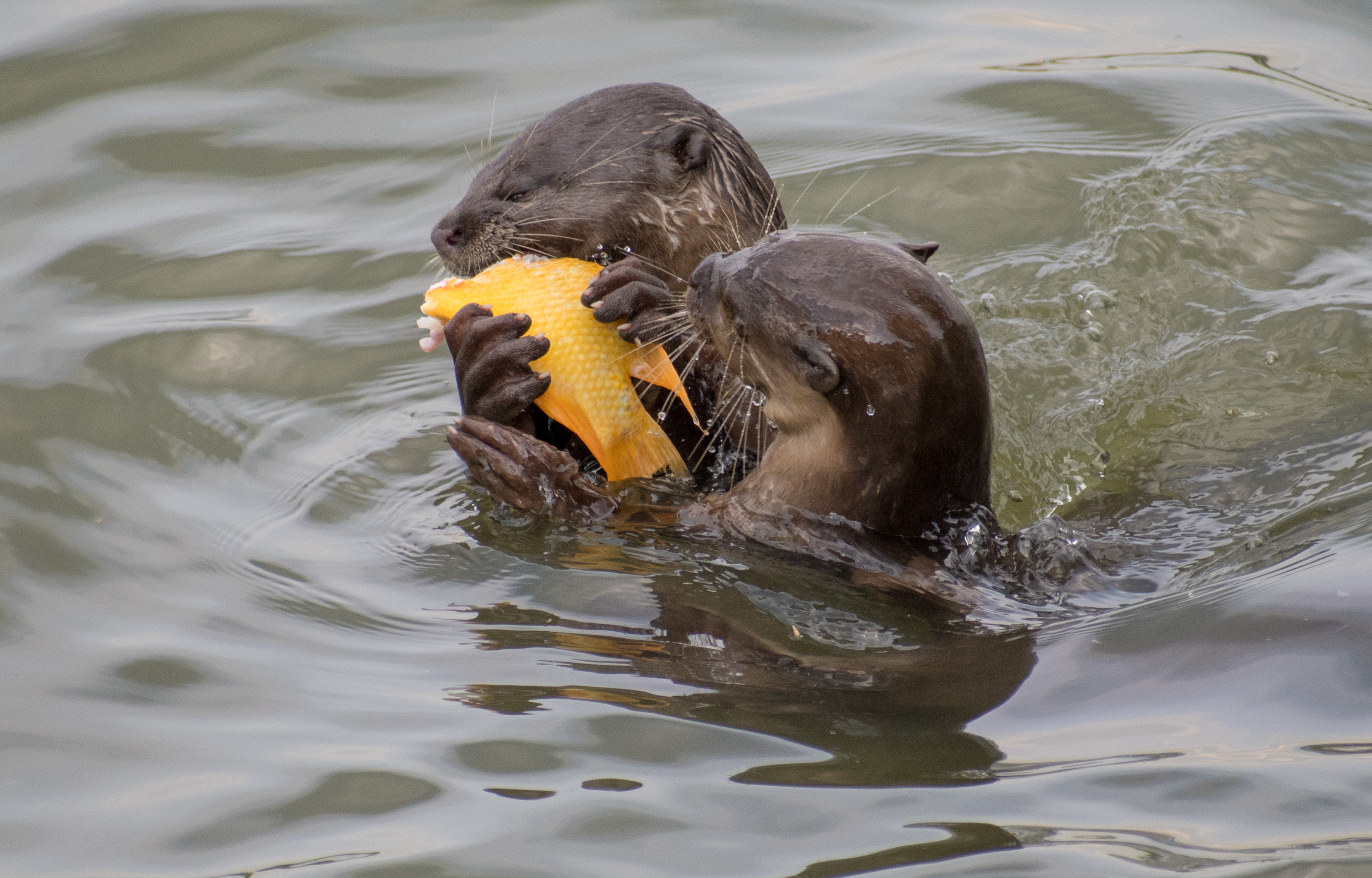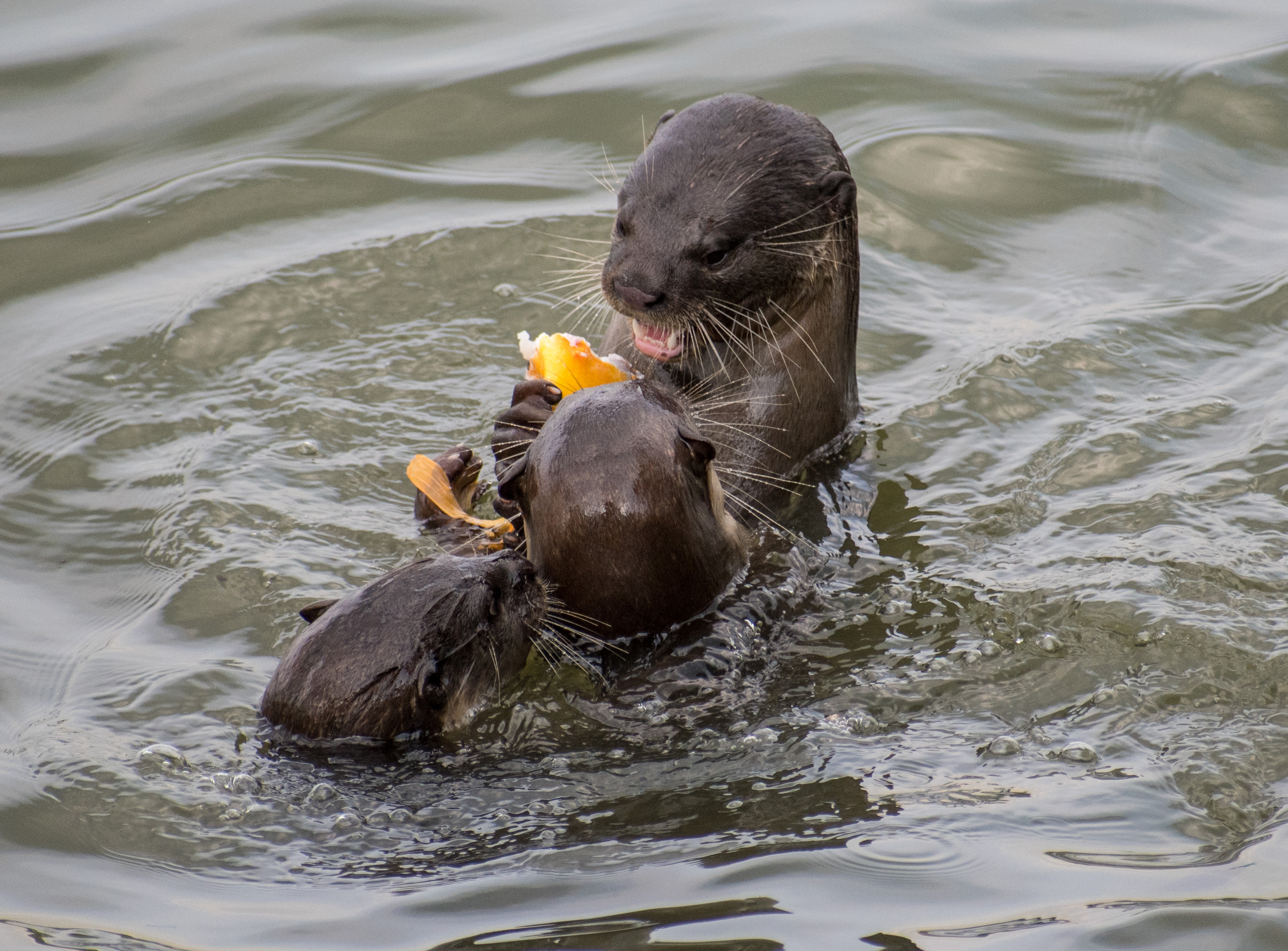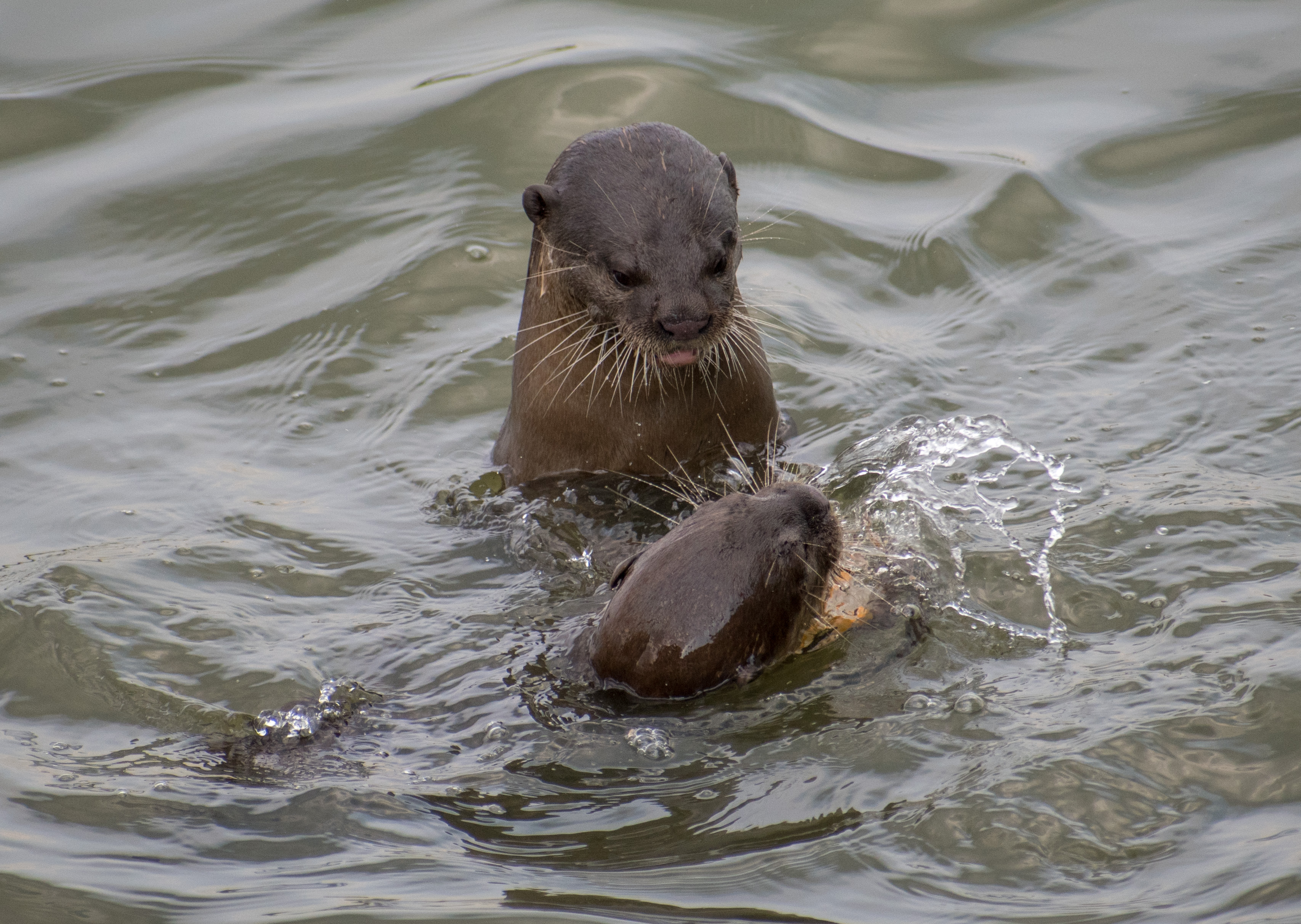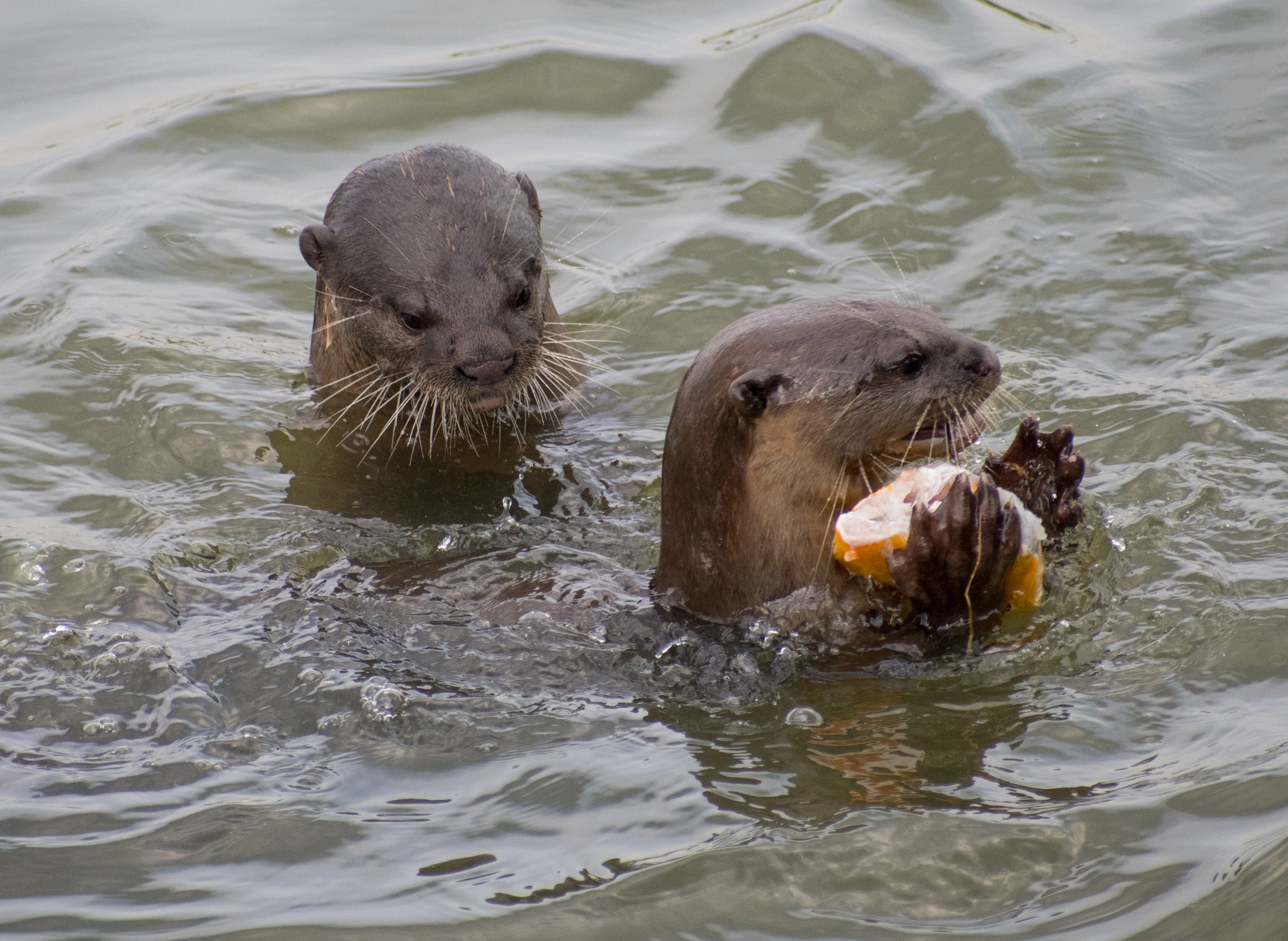 Suffice it to say, it was Mission Accomplished for the day.
The walk back towards Bayfront MRT was far less eventful, except for this lil' bird that somehow caught everyone's attention. I wanted in too, so I took a quick burst shot and then walked off nonchalantly.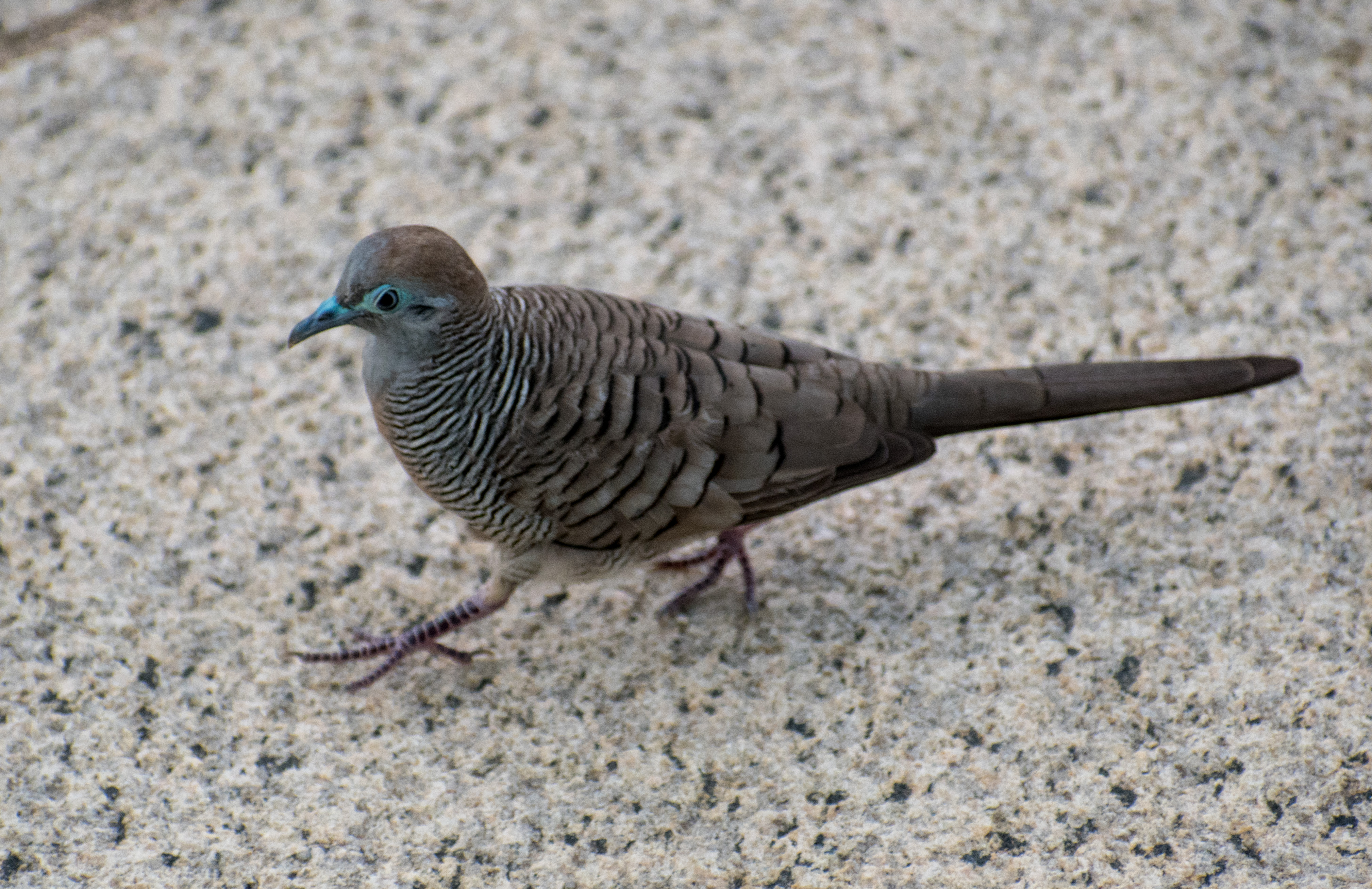 What next? Apparently, there's a huge swath of Bay South that I have not yet explored per the official map, which I aim to revisit in the coming weeks. In the meantime I should start educating myself on the different type of birds in Singapore.