With some spare time on my hands, I made my way down to the Promontory at Marina Bay, camera in hand, on 29th July, the final National Day Parade preview before the actual day. My intent was to get some practice with my new camera as well as to soak in the festive atmosphere despite not having a ticket to the show itself.
I had done this once before some eleven years ago with a Canon PowerShot camera. Back then, the parade was still held at the old National Stadium. But after that, it felt like such a chore having to lug a tripod around and camp for a good spot hours before.
This time around, I wasn't that prepared either. I adopted an "anything goes" attitude and brought my D7500 with kit lens and 55-200mm along.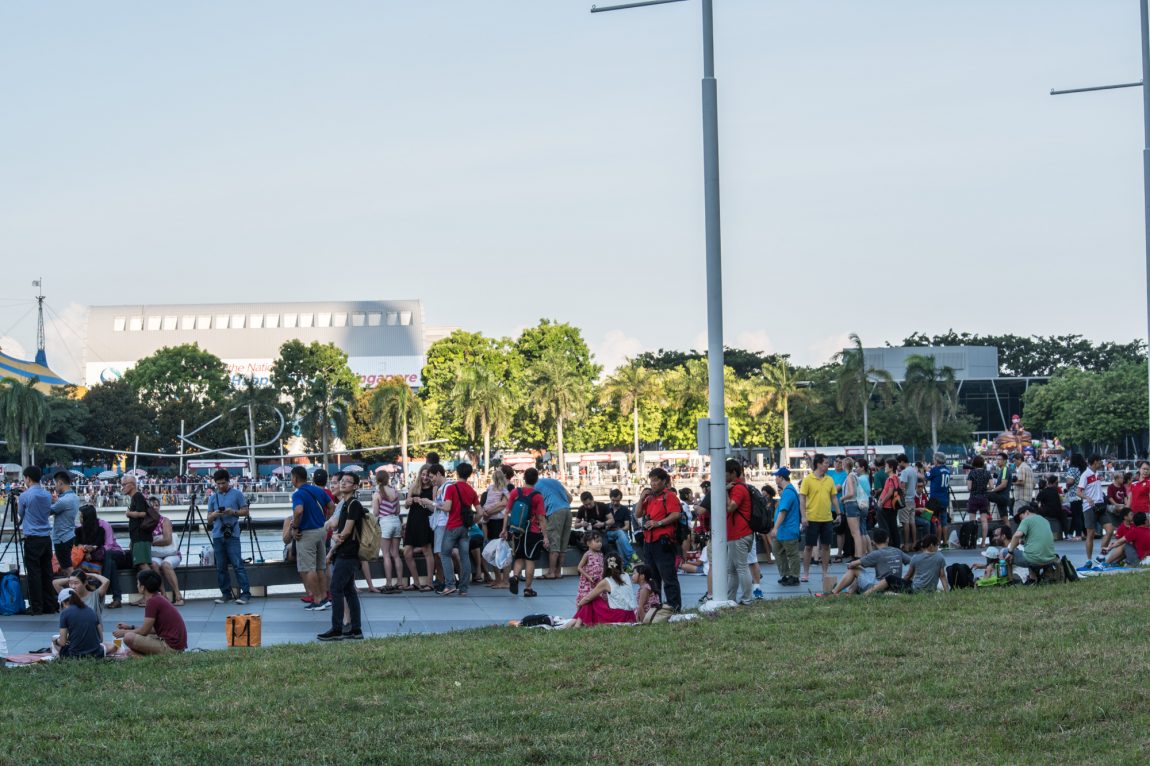 I reached the Promontory at around 5.45pm in the evening. Since I work in the Downtown area, it wasn't difficult finding my way there. Apparently, so was the case for everyone else.
The arrival of the Red Lions usually marked the start of the parade proper, but I wasn't sure what time they would land. I waited expectantly, while soaking in the atmosphere.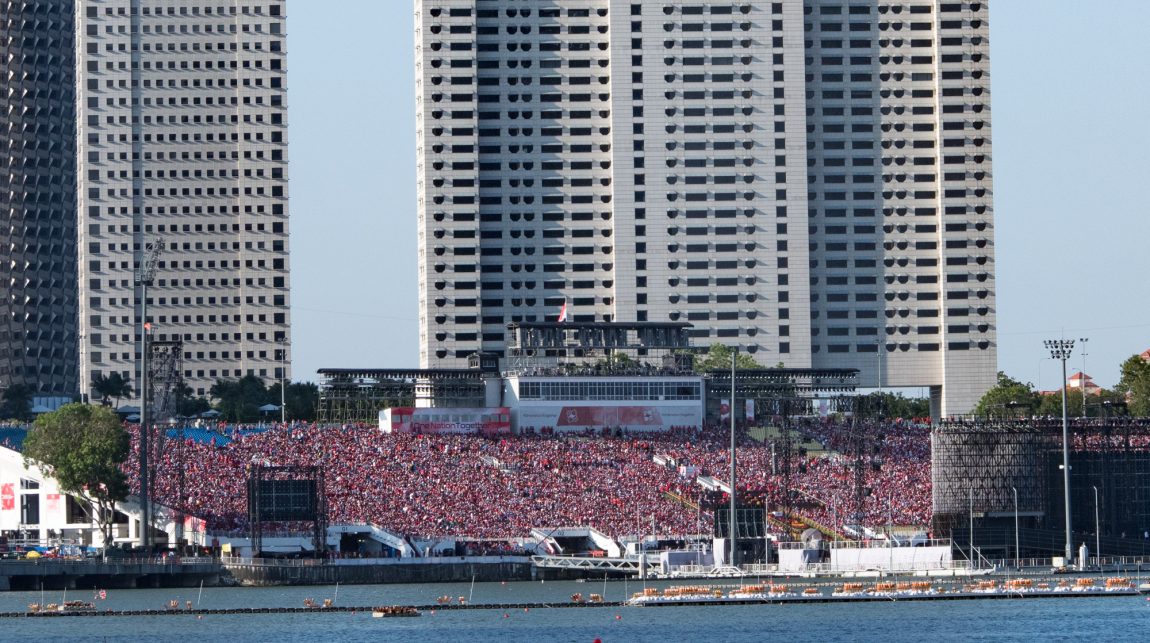 And so did the 27,000 spectators, mostly dressed in red, across the Singapore river.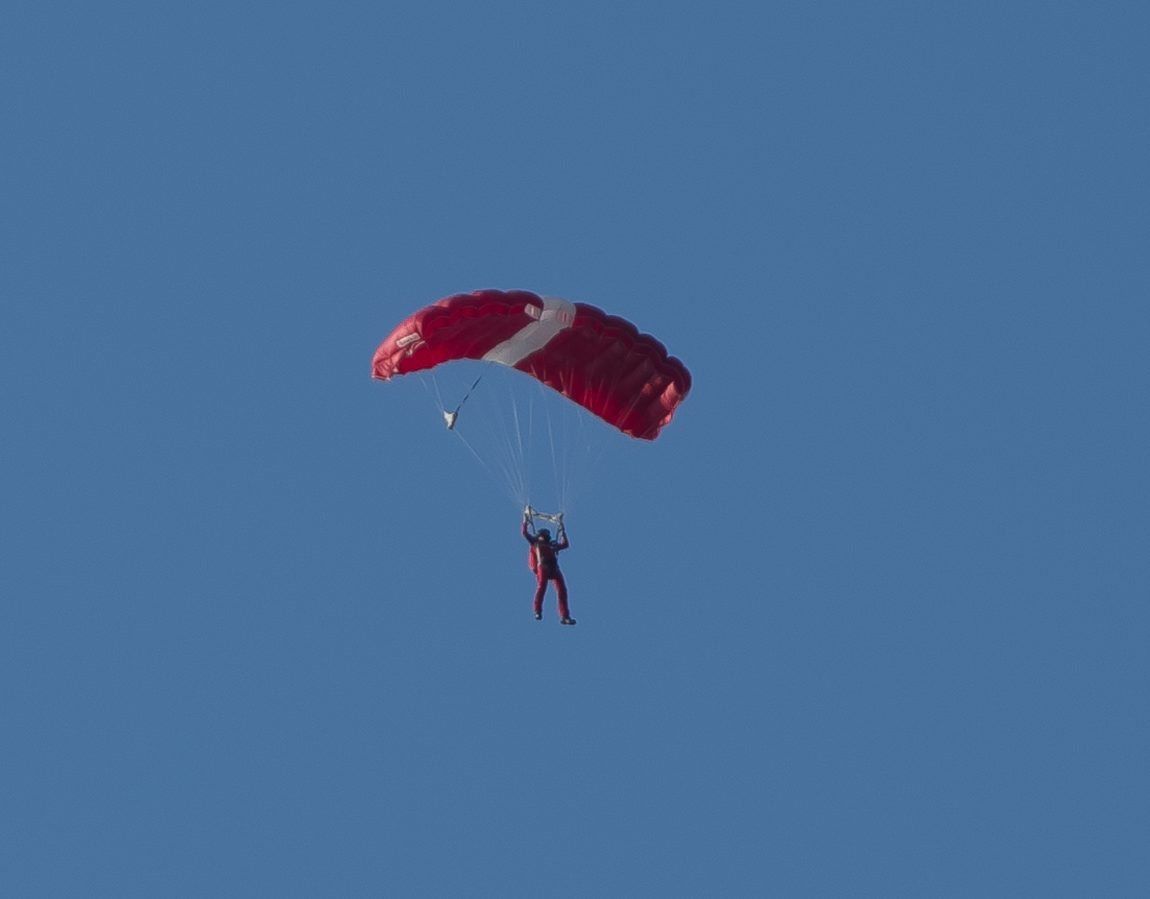 At 5.55pm, the Red Lions made their appearance.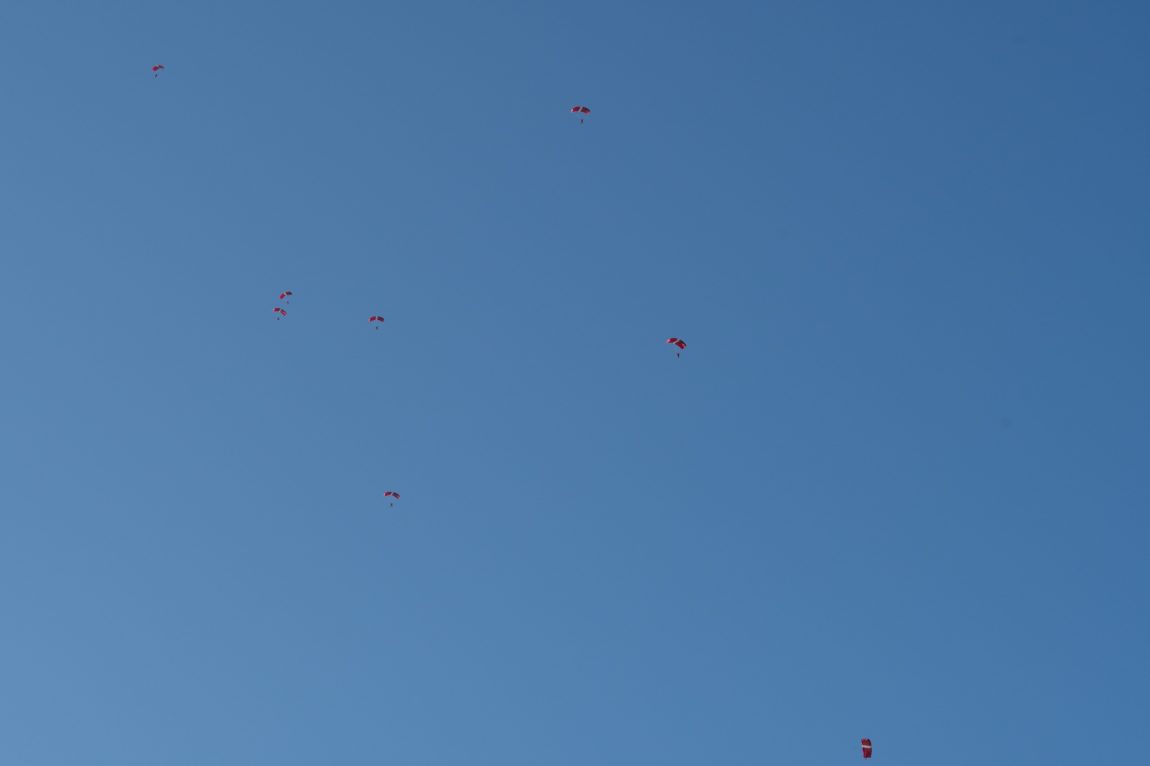 Also at this time, the naval boats were waiting patiently at the Clifford Pier, waiting for their turn to shine.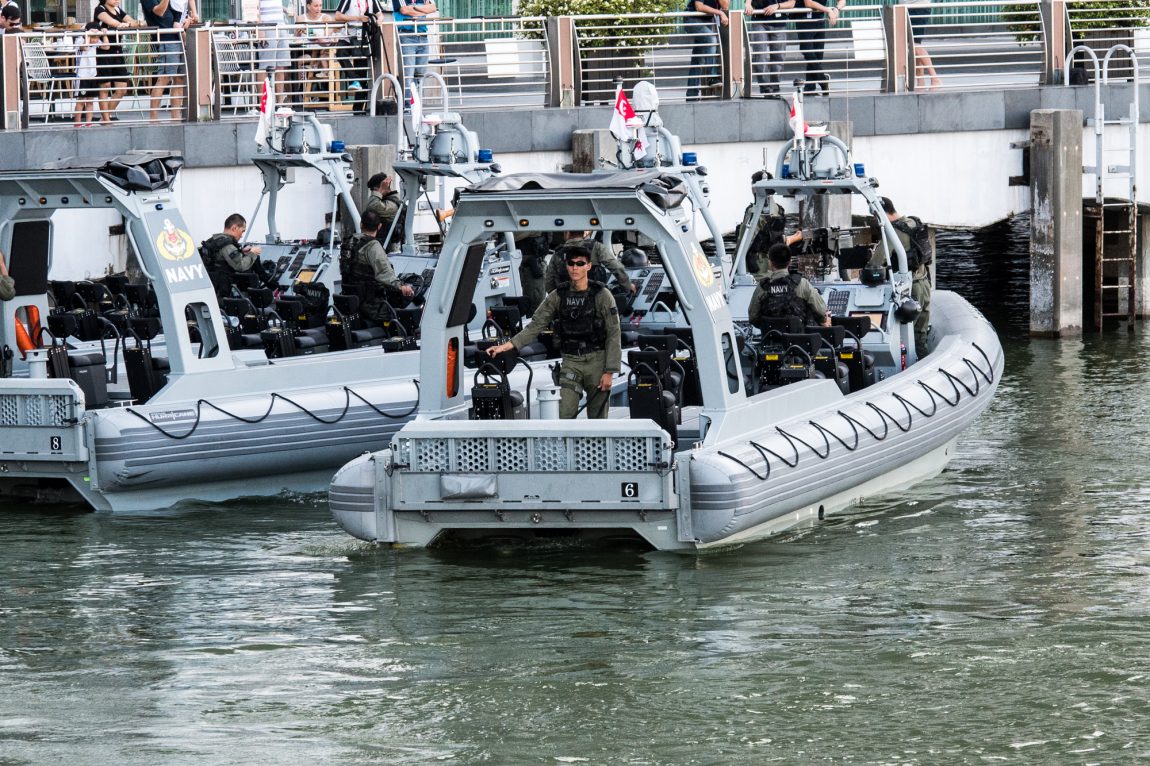 The Air Force were first to go up, however, with the F-15 contingent and the helicopters.
And then the boats made an appearance, drifting through the waters in the bay.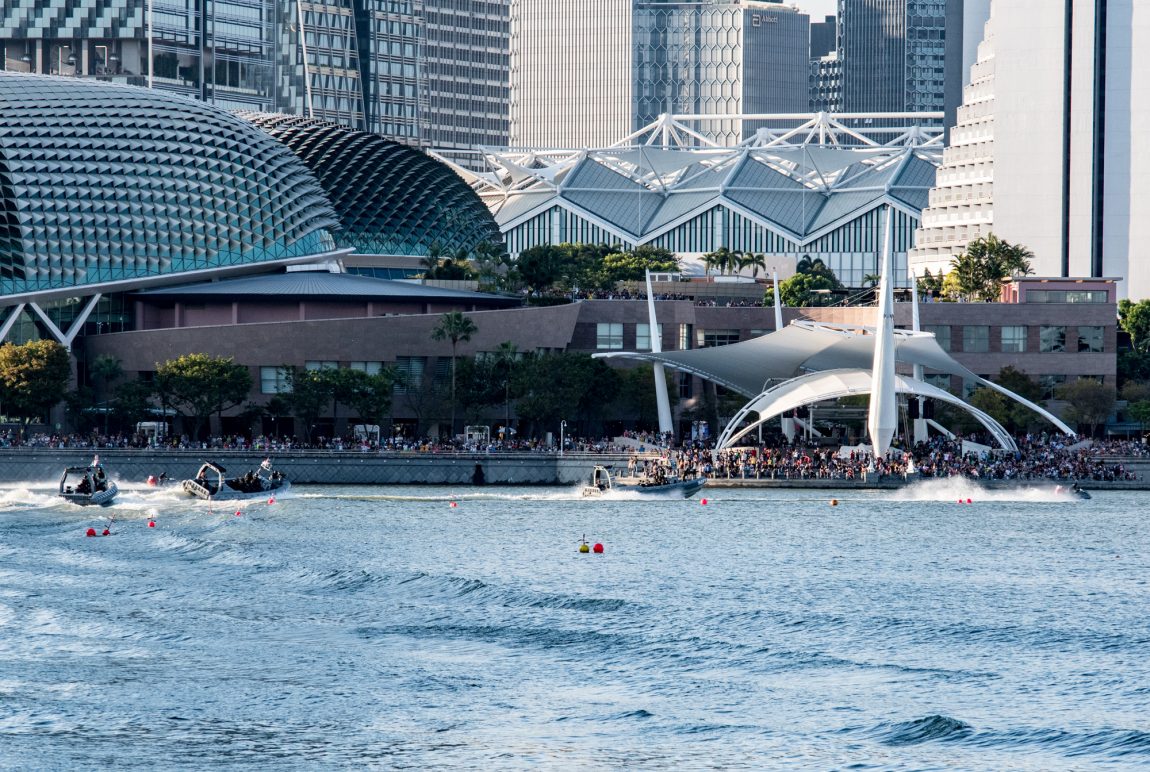 After this, there wasn't much to see if you weren't on the Floating Platform. At this point, I committed myself to snap a shot of the fireworks later that night, so I decided to make my way towards Marina Square to purchase a cheap tripod.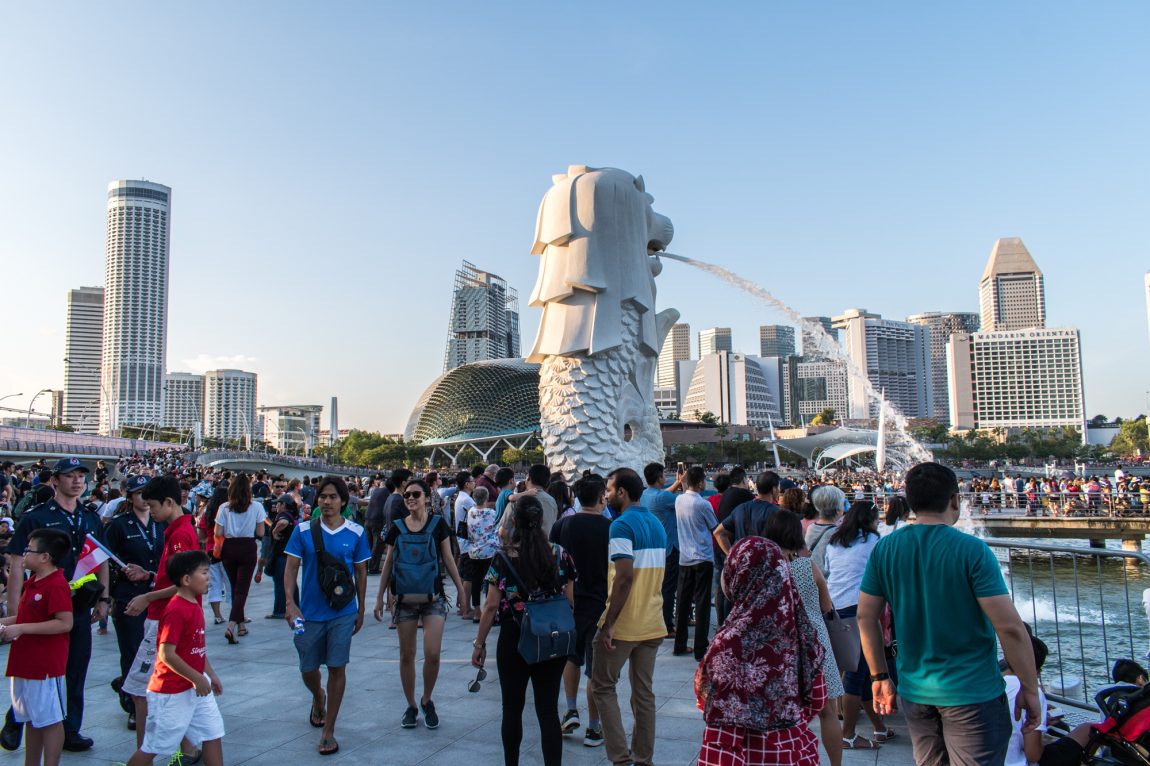 You can see the huge crowds at the entire bay area…
At Marina Square, I settled my dinner at 4Fingers, and bought a tripod for just under $20 at Gain City. It wasn't sturdy by any means, but it was better than nothing. The tripod thankfully came with a carry bag, and was really light, so it wasn't much of a chore dragging it around.
After grabbing my dinner and purchasing the tripod, I went back out to scout for a vantage point. By this time, the crowds were crazy, and I decided on a spot near the Esplanade. Not the ideal spot, I suppose, but beggars can't be choosers.
Since I didn't have a remote with me, I used the self-timer to initiate my shots. After a couple of trial runs, I had my focus and ideal shutter speed (around 4 seconds) all set up and ready to go.
Before the fireworks display, there was a drone performance. Rather creative, I must say.
They even got the drones to simulate a fireworks burst. Too bad I didn't capture it well.
And of course, the actual fireworks followed, at approximately 8.11pm. Apparently the timing is about the same every year, so you may want to keep notes.
To prevent over-exposure and to prevent capturing unwanted bursts (e.g. the points where the fireworks start to fall), I used my hand to block the lens where necessary. I wasn't a pro at this, so I wonder how much effect (if any) it had on my photos. But nevertheless I was going to act the part.
The skies were very smoky after a while, so thank goodness for post-processing and Lightroom's dehaze function. I was rather pleased with my results, given that there were many people in front of me (the cheap tripod wouldn't extend high enough) and the whole thing was really rather impromptu.
For future reference: after the first long burst of fireworks, there will be a long pause where you think everything is over. It's not. Once the smoke clears, another burst of fireworks will appear, grander and more majestic than before. That's the real finale.
After I was sure that everything was over, I made my way out of there. Decided to walk to Clarke Quay since City Hall and Raffles Place was surely going to be packed. Took the chance to snap some pictures of Clarke Quay at night.
Near the Arts House there was also some event going on with lots of singing and lots of noise.
It's nice to soak in the atmosphere once in a while.
Soon enough, I reached Clarke Quay and boarded the train, satisfied that I accomplished something I hadn't done in a long, long while, and that the train didn't break down on the way back.