10th July 2017 marked the last day of operations (if you can call it that) for the second-hand flea market at Sungei Road, more popularly known as the Thieves' Market.
It being a weekday, I didn't get the chance to witness its last closing, but I was present on the last weekend on both evenings.
It was my first visit there. I had heard of the market before, but it wasn't something I would go out of the way for. With 38 Oxley Road being the main topic these days, many people can't help but bring up the irony: that the perceptibly more valuable Thieves' Market is being torn down despite protests, while the government seems hesitant to tear down 38 Oxley Road despite it being the express wish of its late owner. Well, I guess it's because most people are looking at the market through nostalgic-tinted lenses. Most of us would never bother to make a trip down if not for its closure. I was there perhaps due to a fear of missing out, or maybe because I just wanted to test my new Nikon D7500.
Getting there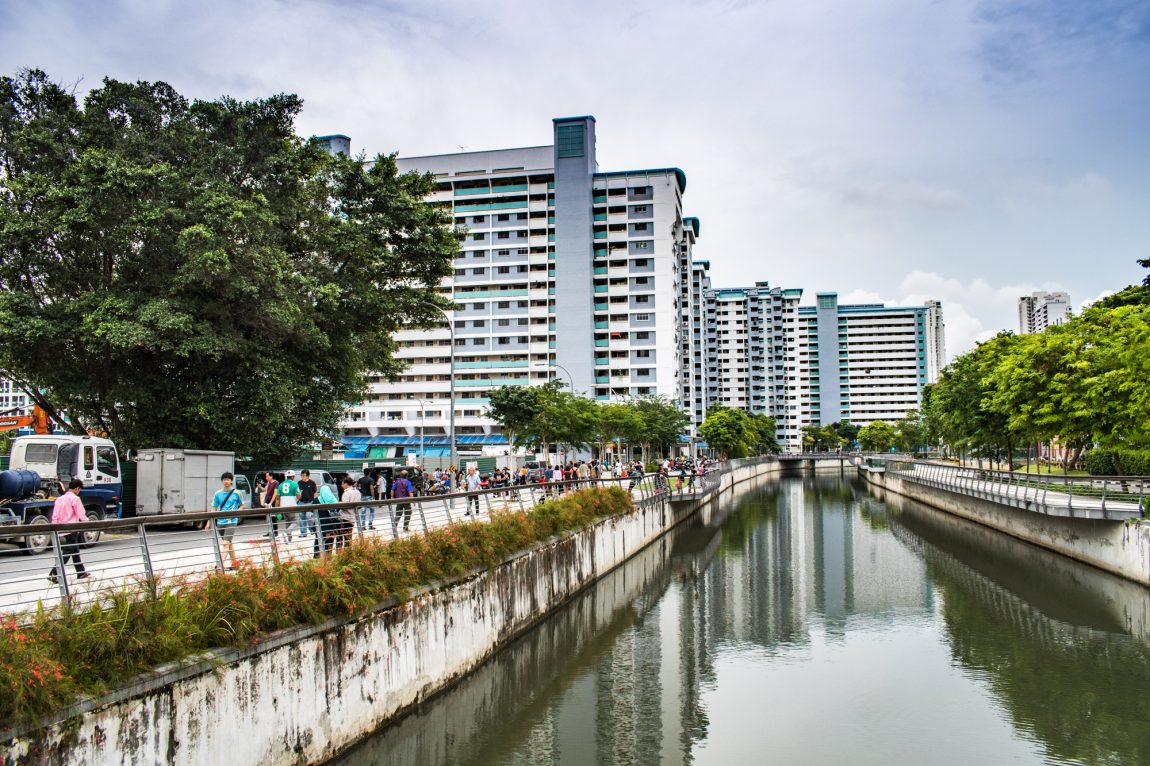 The nearest MRT station to the market is technically Jalan Besar, but since that station is not opened yet, I walked from Rochor MRT, through Sim Lim Tower, past the Rochor Canal. The Rochor Canal in its current, rejuvenated form is actually quite pleasing to the eye. It's a pity it gets overshadowed by hipper places like the Kallang River and Punggol Waterways.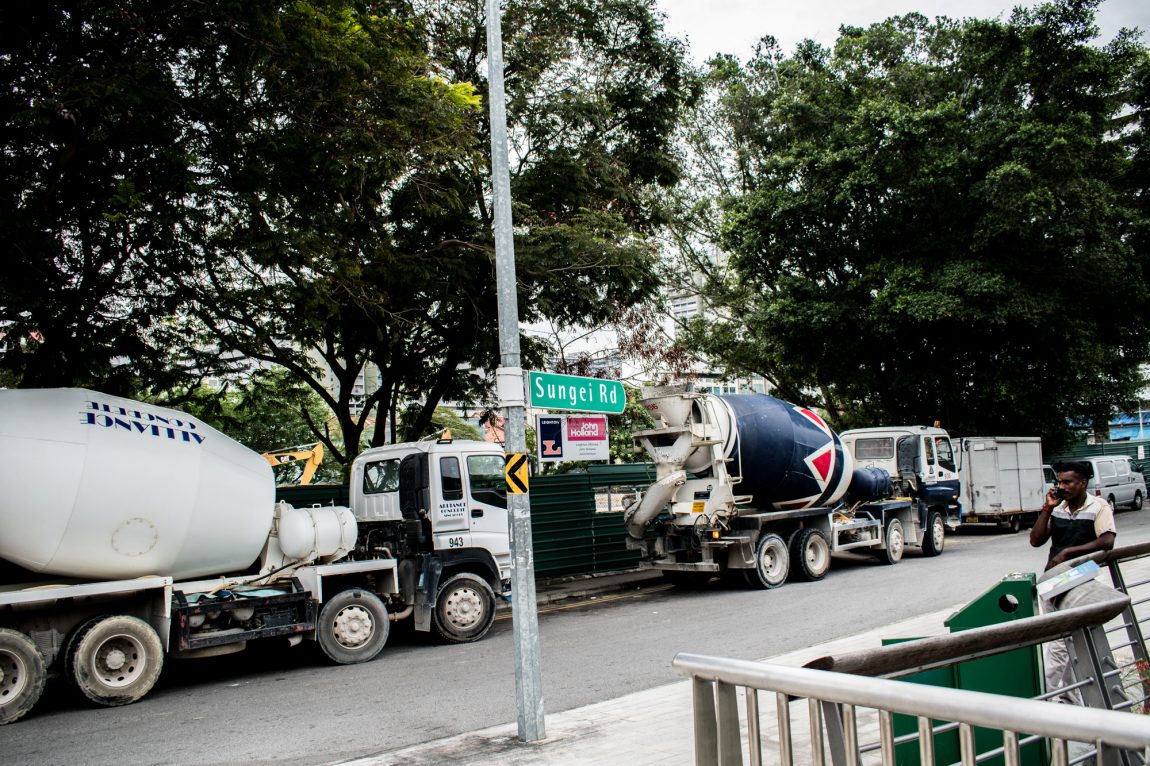 In all, it took be about five minutes' walk to arrive at Sungei Road proper. Sungei Road itself is pretty much a low-traffic two-lane road, with many trucks parked at the side. Due to construction hoardings around the area, it's improbable that you'll chance upon the market by chance.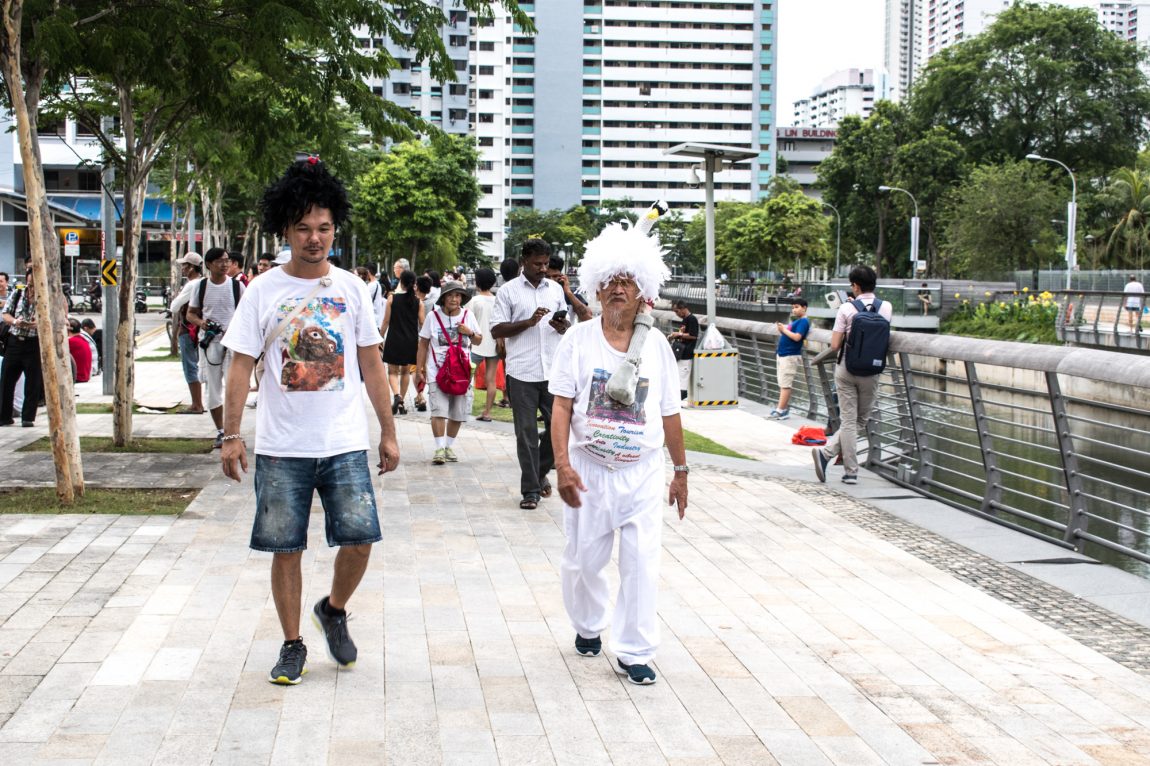 Walking along Sungei Road, I saw these two men wearing fancy wigs. Zoom in and you'll see that they are part of the "Sungei Road Karang Guni Promoters". A quick Google search reveals this, though I still have no idea what their role is.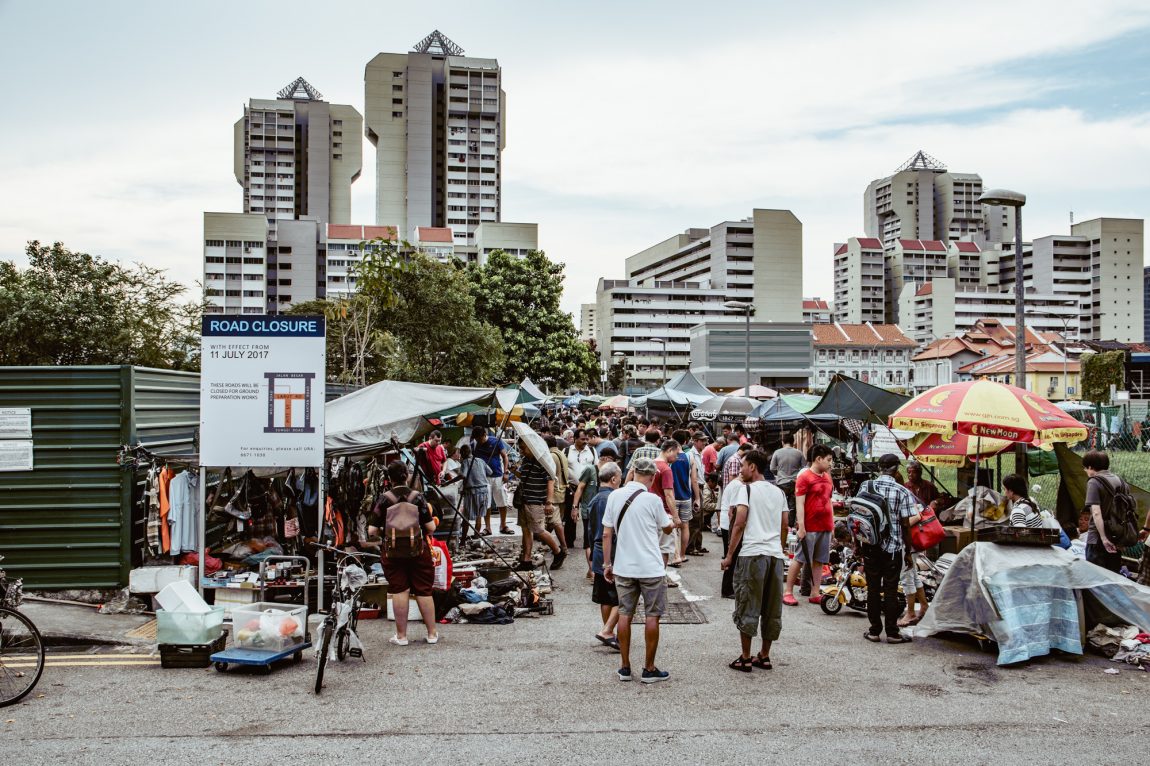 It's only when you turn into Pitt Street that you catch a glimpse of the market. Spanning two adjacent streets, the market is teeming with vendors as well as visitors.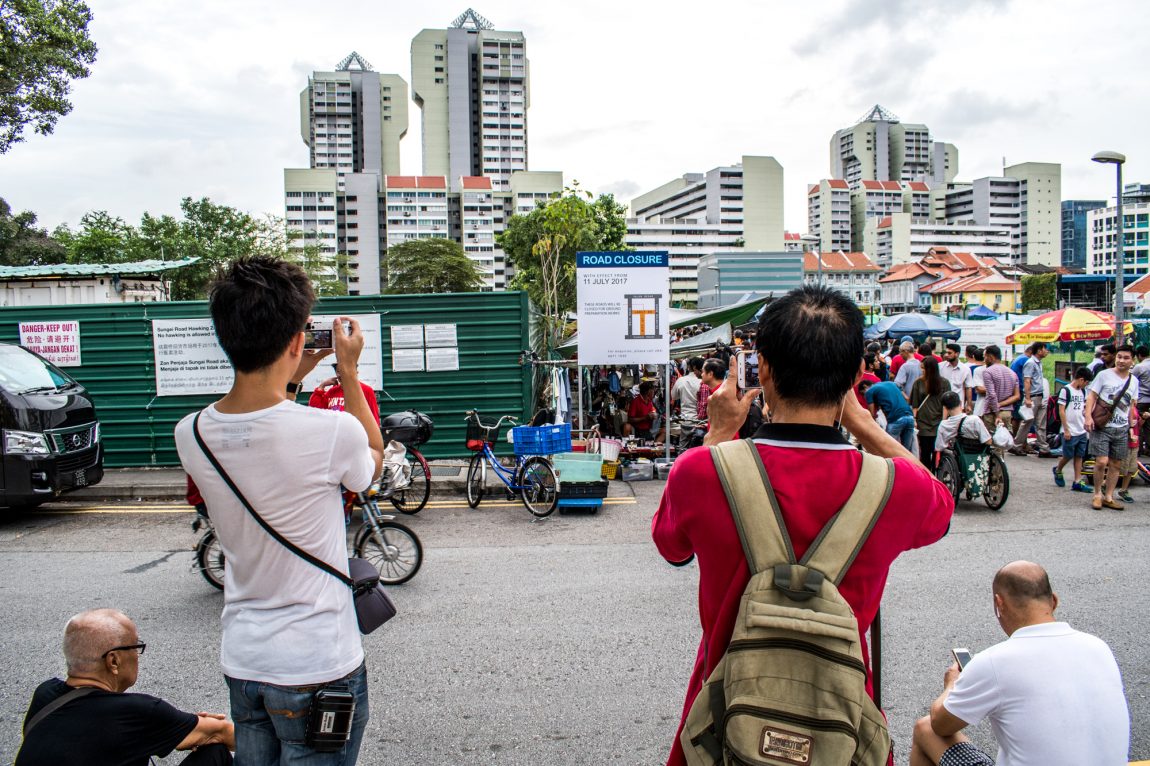 Many of these visitors were there for the same reason as I was–to document a slice of Singapore's history–be it with their mobile phones, mirrorless cameras or SLRs.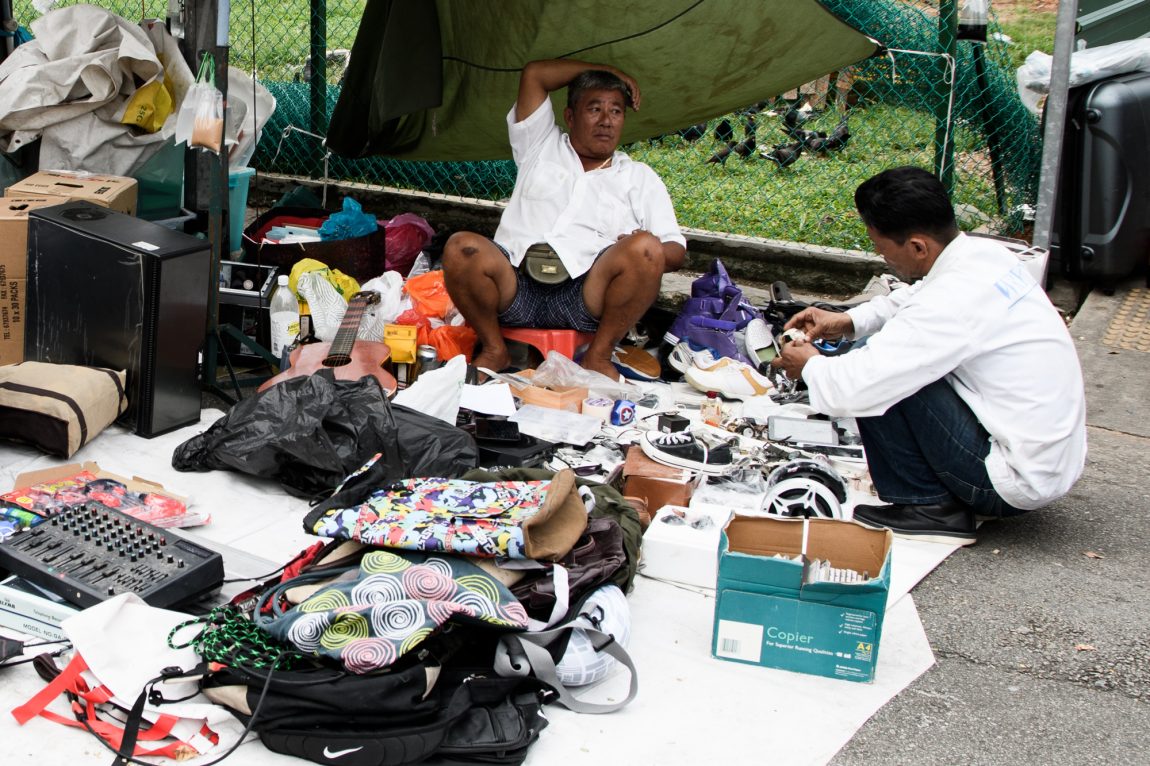 While I have little interest in second-hand goods, it's interesting to see what these vendors have on display.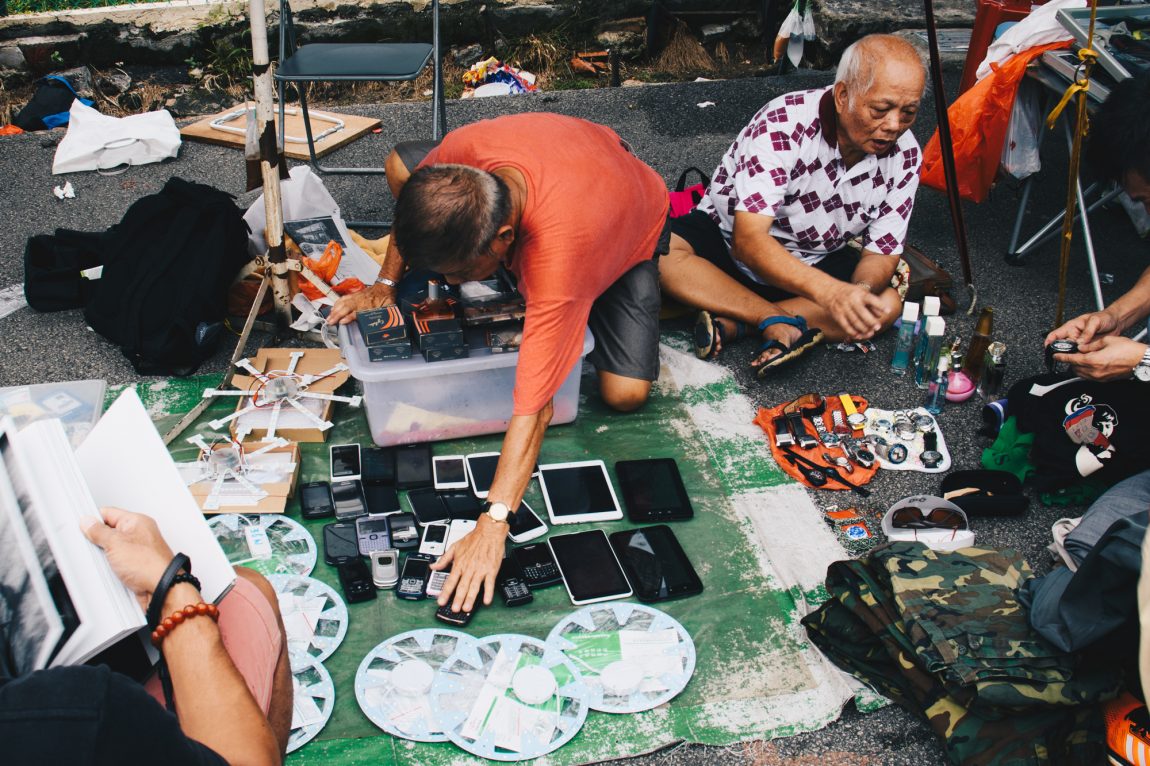 In some ways, it feels as though you're taking a step back into the past. Phones sold at second hand shops some five, ten years ago are here. I also saw a vendor trying to sell what seemed to be a fungus-laden film camera to an interested buyer; not sure if that transaction went through in the end.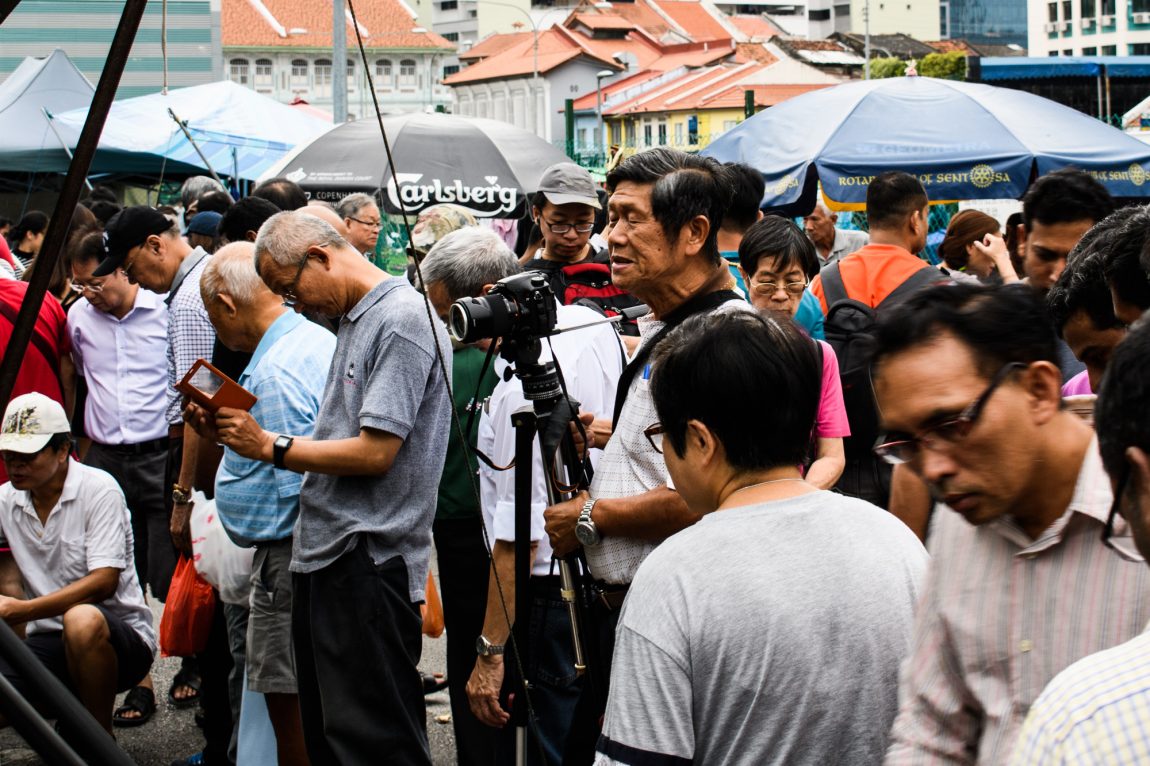 Brendan Mayle Kor has set up shop at the market in recent weeks. His goal: to paint the faces behind the Thieves' Market. This particular painting is of a vendor that I spotted somewhere diagonally opposite his stall.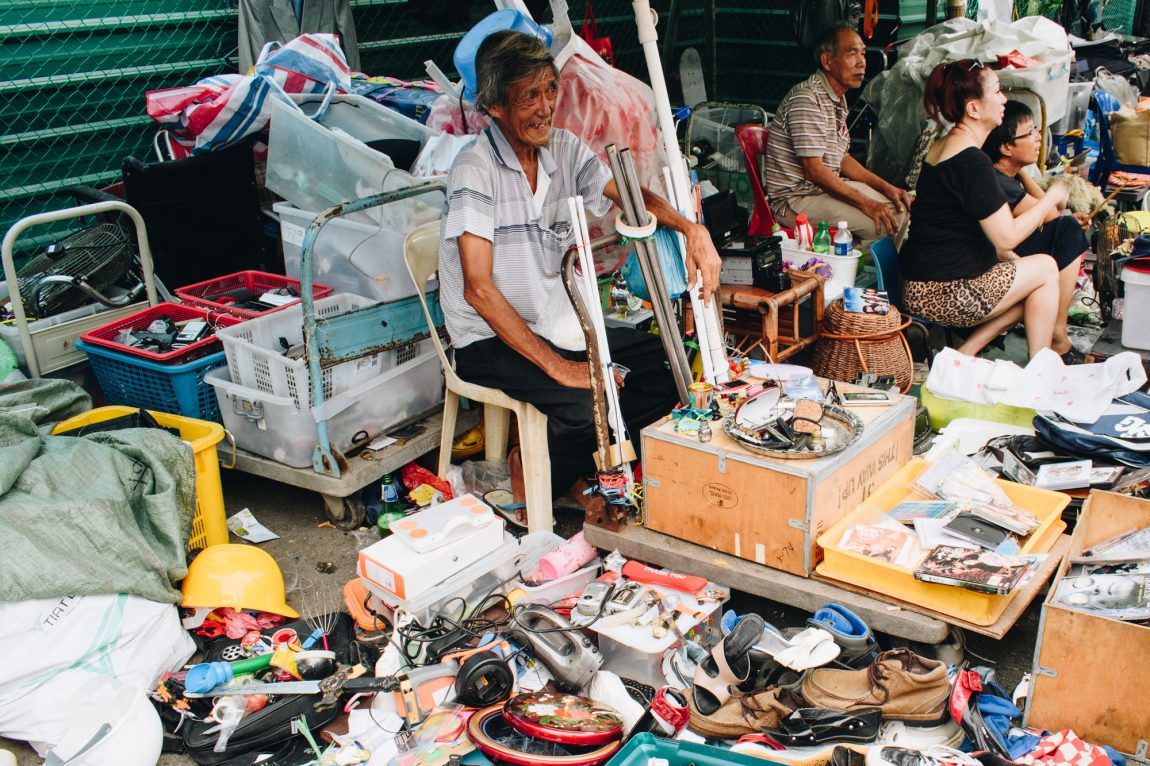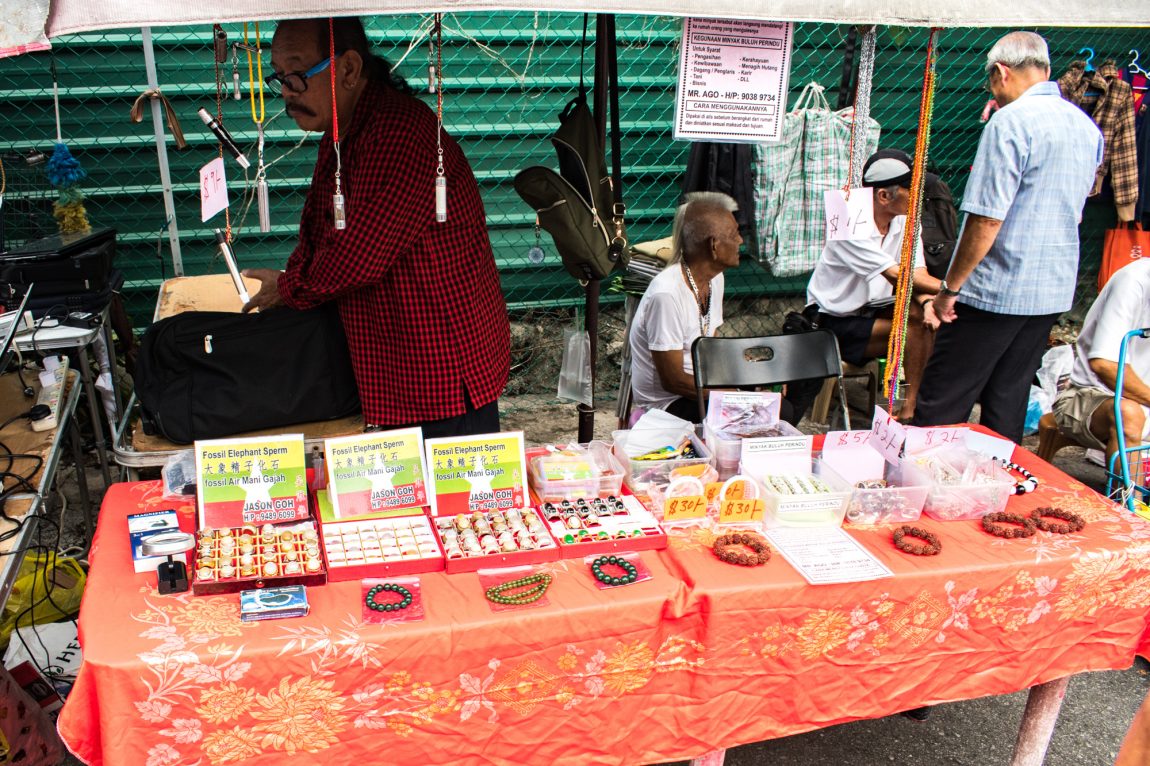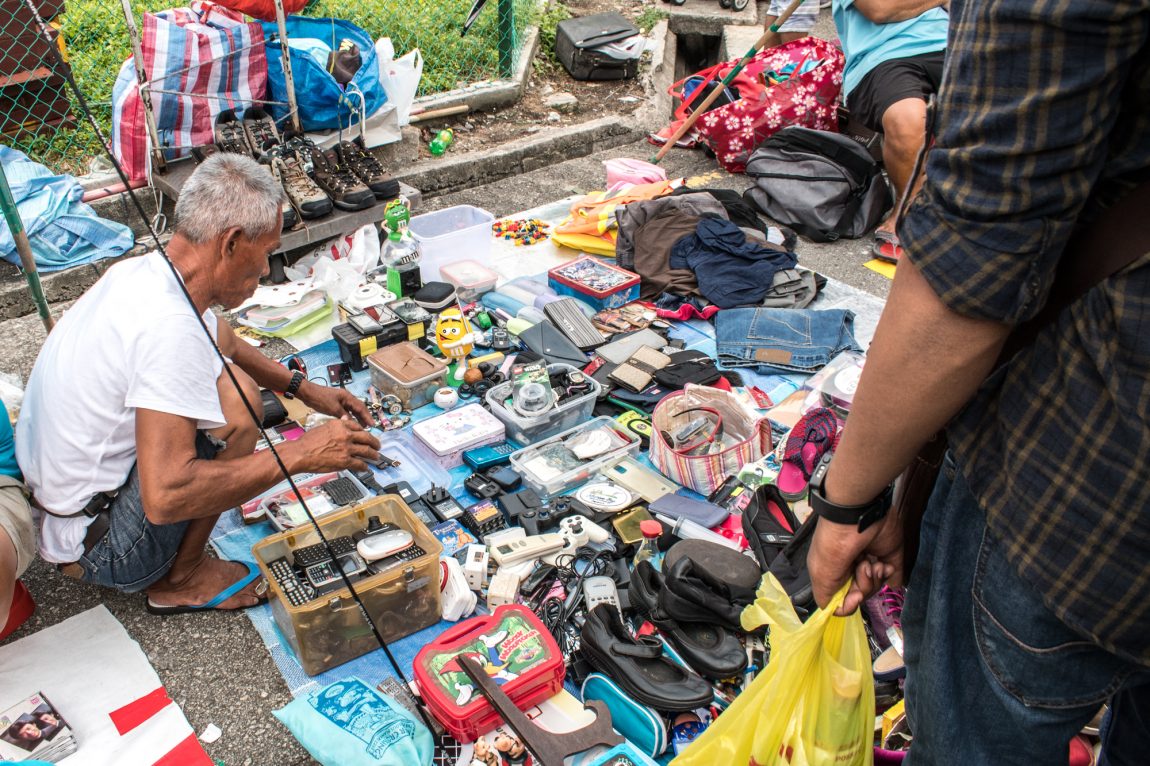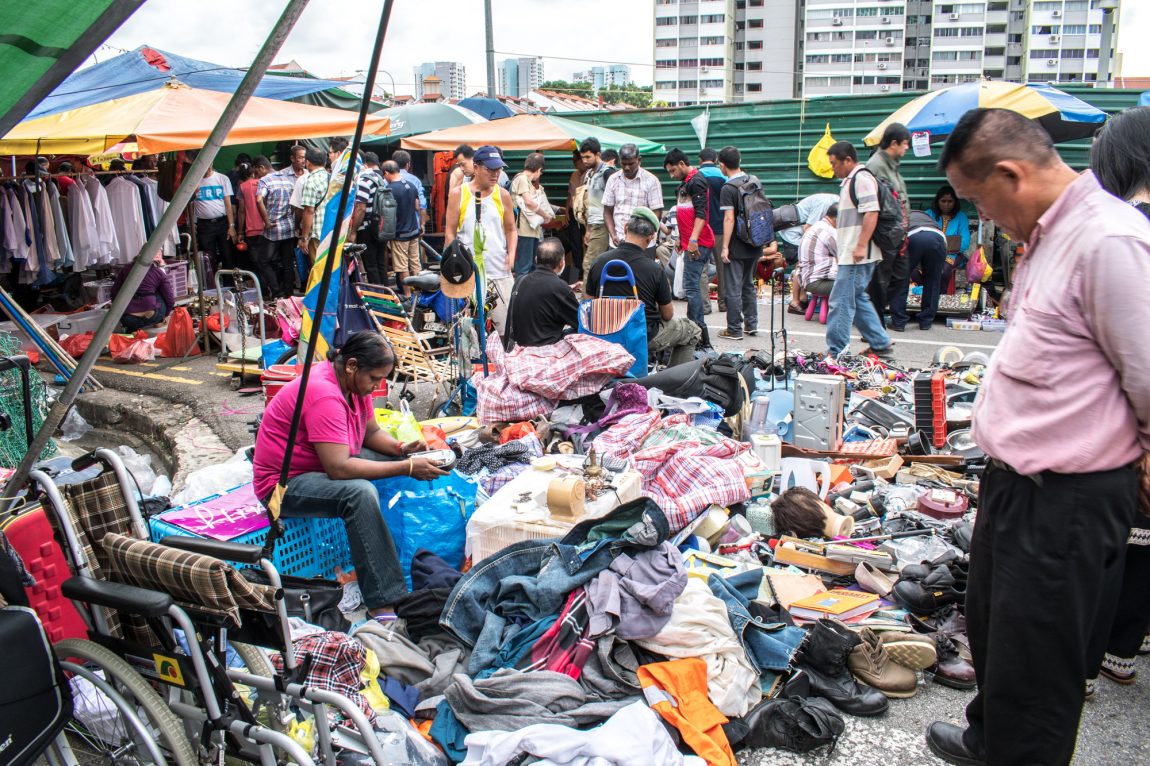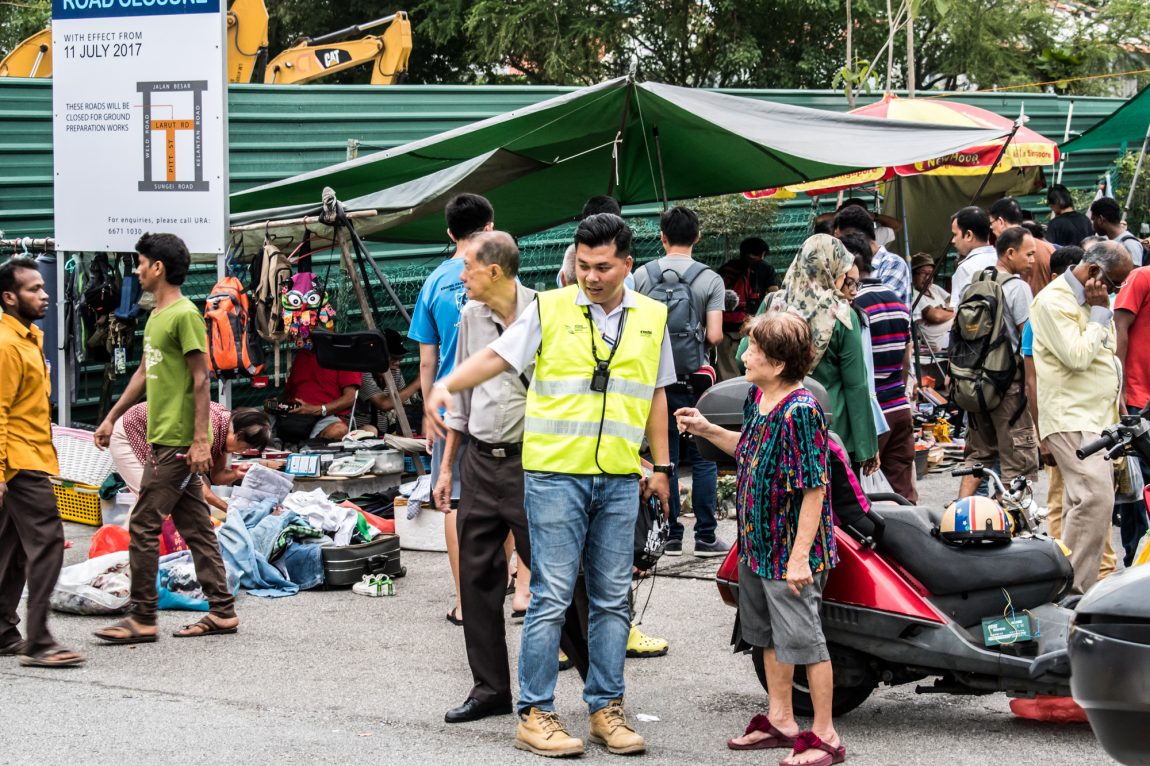 In some ways, the Thieves' Market feels similar to overseas markets like Bangkok's Pratunam or Ho Chi Minh's Ben Tranh where there's a sprawling assortment of sundries. The distinctive difference is that the goods sold here are purportedly second-hand, and old.
Perhaps a better comparison would be like you're stepping into an al-fresco Cash Converters outlet.
Parting shots
It was nearly seven by the time I explored the area. Walking back, you can still see the colourful Rochor Centre buildings in the background.
Rochor Centre has been vacated for about seven months now, and it's slated to be demolished very soon to make way for an expressway. Or MRT. I forget.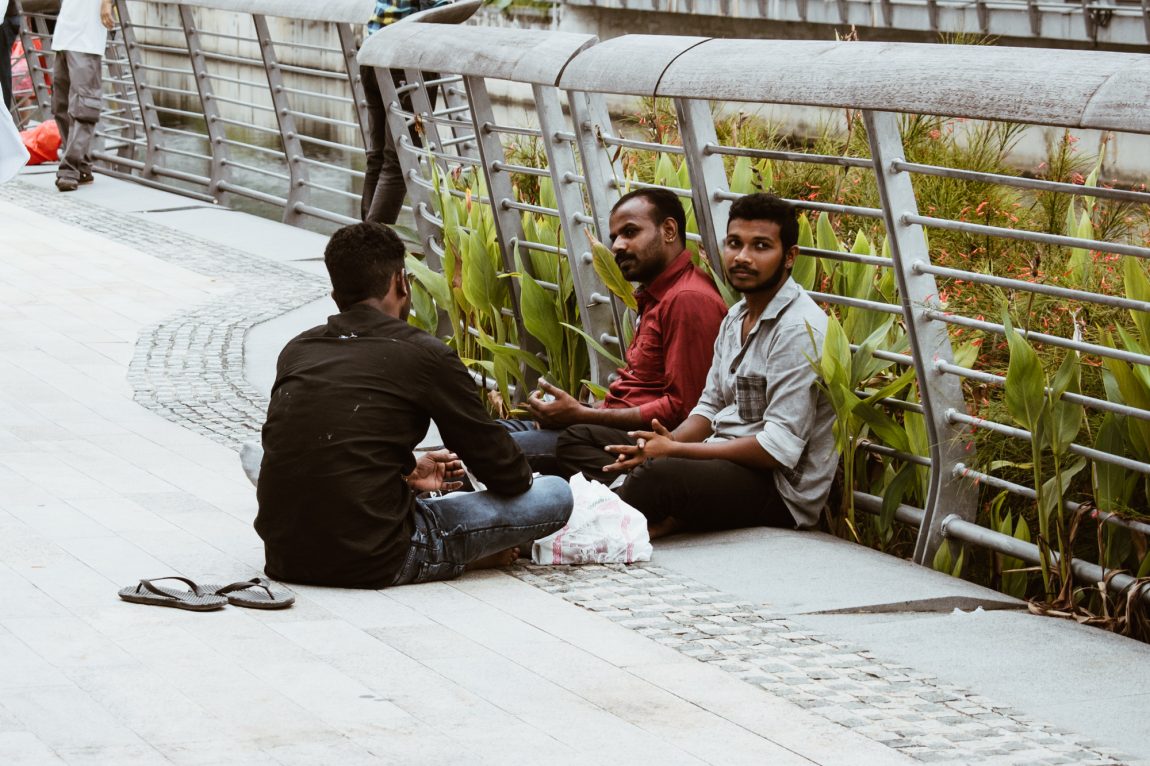 And… it's gone.
And just like that, another facet of the heritage Bras Basah.Bugis district is gone for good. While many bemoan the loss of Singapore's last (legal) street hawkers, the hard truth is that most of us won't even notice its loss a few months from now. We may wax nostalgic about it from time to time, but we have already been conditioned to change. For the old to make way for the new. The price of progress.