It's been seven years since the first Uniqlo store opened in Singapore. In that time, the number of staples in Uniqlo stores have steadily increased. I remember as late as 2012, Uniqlo didn't even sell shorts!
When they finally introduced chino shorts in 2013, I bought a few pairs to add to my collection. At a price of $29.90 (on offer), they offered much better quality than those from Bugis Street, while not breaking the bank.
The only problem? Their shorts were only available in S, M, L or XL. I was in between an M and an L, so I had to choose between a pair that was slightly tight or a pair that I could easily pull down if I didn't wear a belt. I chose M.
Later, when H&M introduced their DIVIDED line of shorts, I switched to H&M full-time. Unlike Uniqlo, H&M allowed me to choose a size for every inch.
Thankfully, Uniqlo finally seems to have realised the problem with its new line-up.
Stretchable Shorts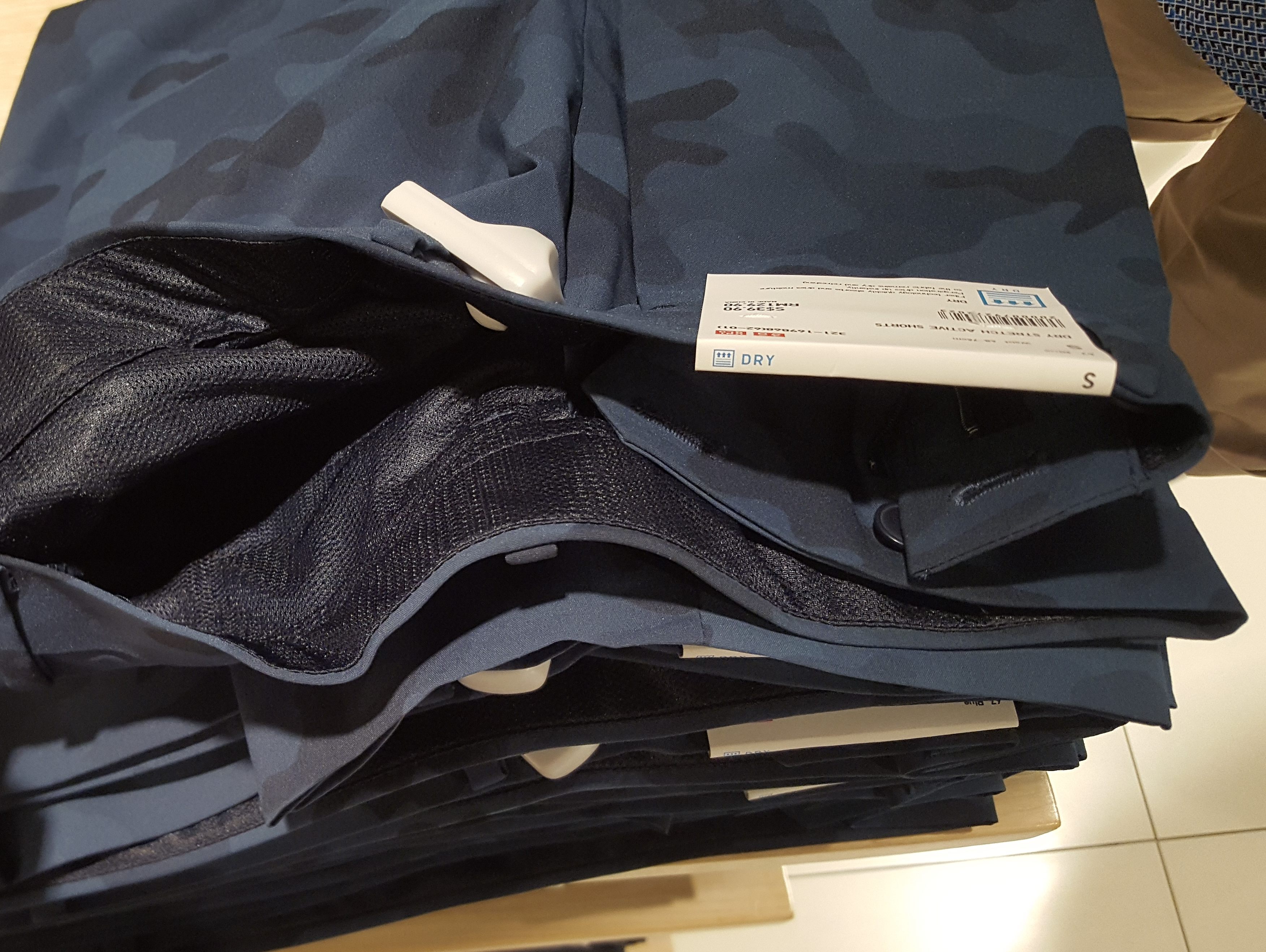 While Uniqlo continues to maintain its four-sizes-fit-all policy, its new line of shorts have a slightly elastic band at the back, allowing some give for people who fit in between sizes. These new line of shorts, simply called "Dry Stretch Active Shorts", also have a mesh lining on the inside and is made of dry fit material. You can't tell that it's dry fit unless you touch it–it looks just like any other chino shorts you'll wear on outings.
For tennis players, these shorts will probably work in a pinch. It has deep pockets, allowing you to store about two tennis balls on each side, and is dry fit. These shorts may very well be the byproduct of the company's work with professional tennis players like Novak Djokovic and Kei Nishikori.
Speaking of tennis and sports in general, Uniqlo finally seems to have us covered, as you'll see below.
Dry EX Shorts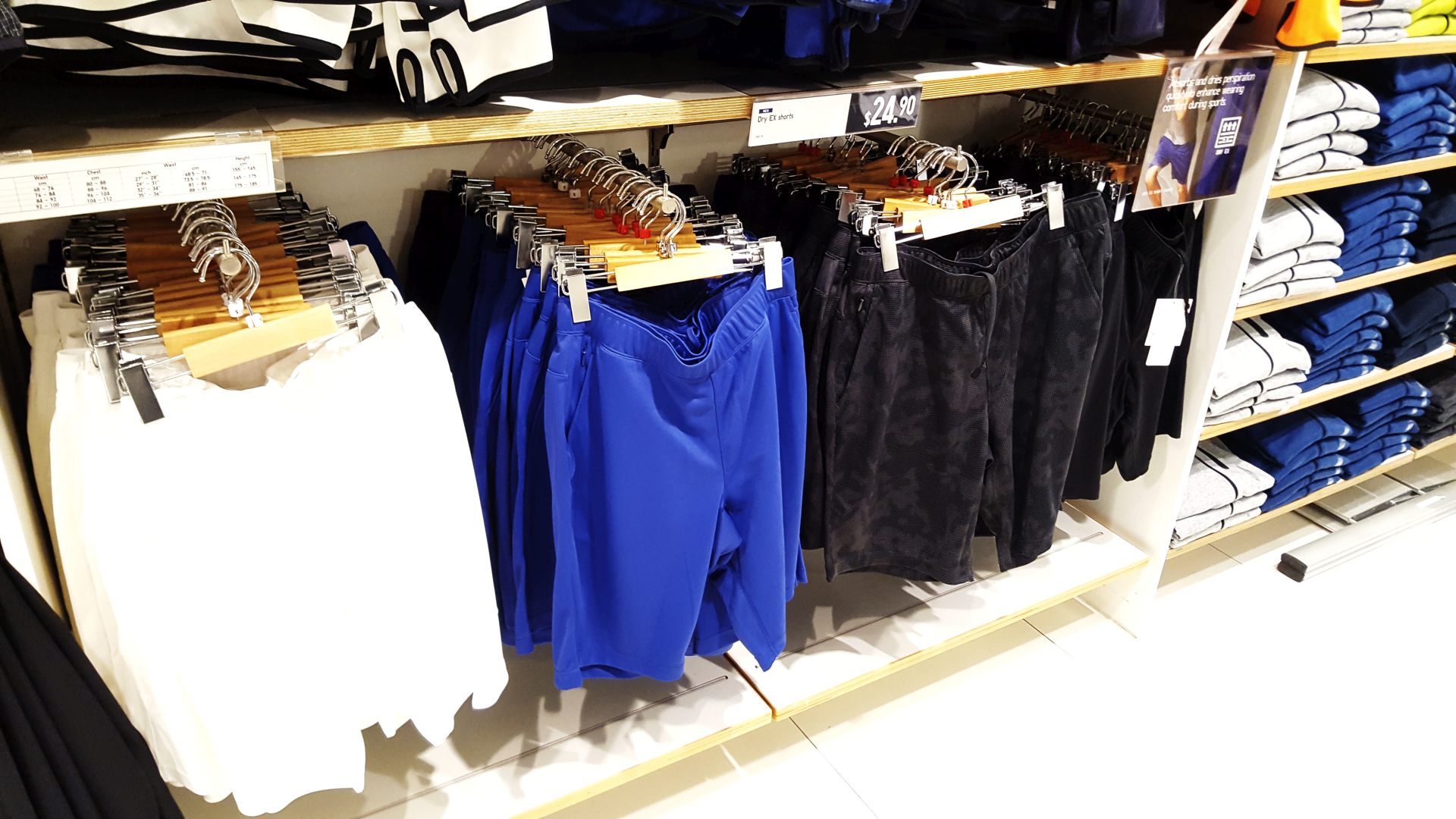 If zippers aren't your thing, try the DRY EX Shorts. For a pair of shorts with pockets, it's really affordable, at just $24.90. The only competition out there is those Reebok shorts at Royal Sporting House, but those do not have pockets that are deep enough. Nike and Adidas shorts usually cost upwards of $35.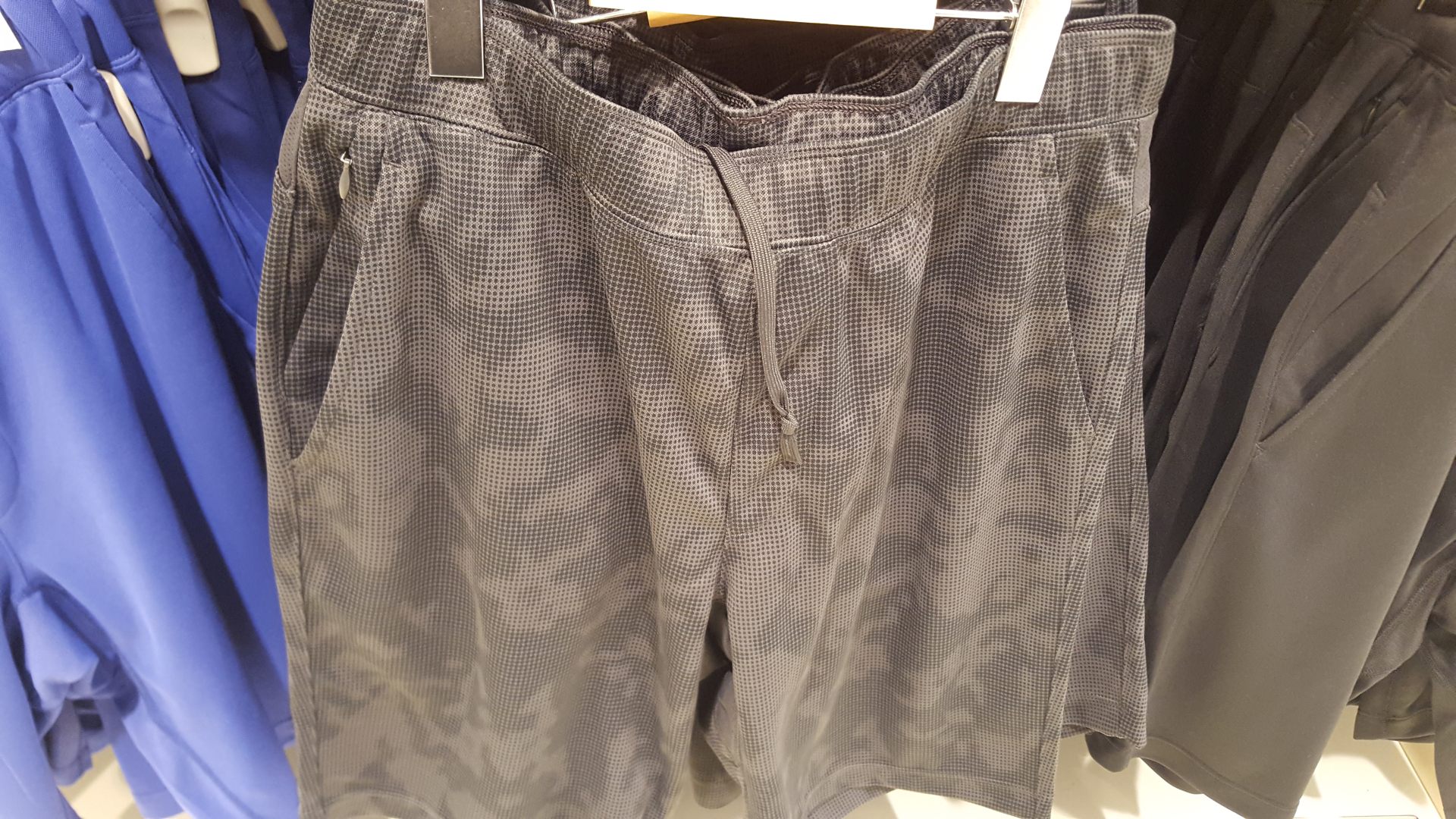 These shorts also come with a hidden zipper (with a plastic handle, so you won't poke yourself or others), allowing you to store coins, cards and keys. I think it would be really convenient if you jog regularly.
Dry Fit Shirts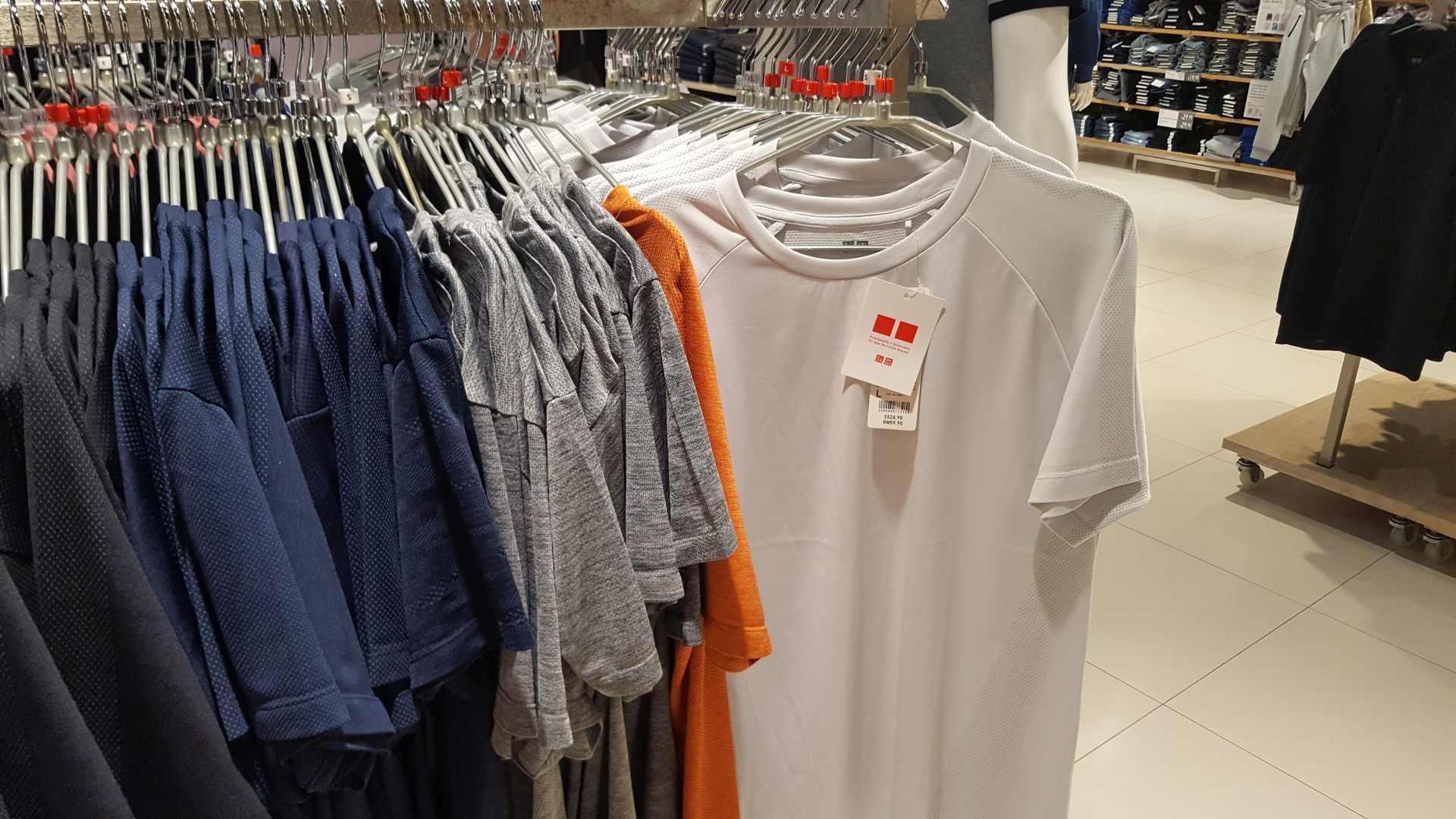 Meanwhile, Uniqlo also has a decent collection of dry fit shirts, also going for $24.90 each. They are available in a variety of colours and in crew cut and V-neck variations.
You could plausibly kit yourself out in a matching tee and shorts for just under $50. That's not something you can do with Nike and Adidas, unless at a warehouse sale.
Dry Fit Hoodies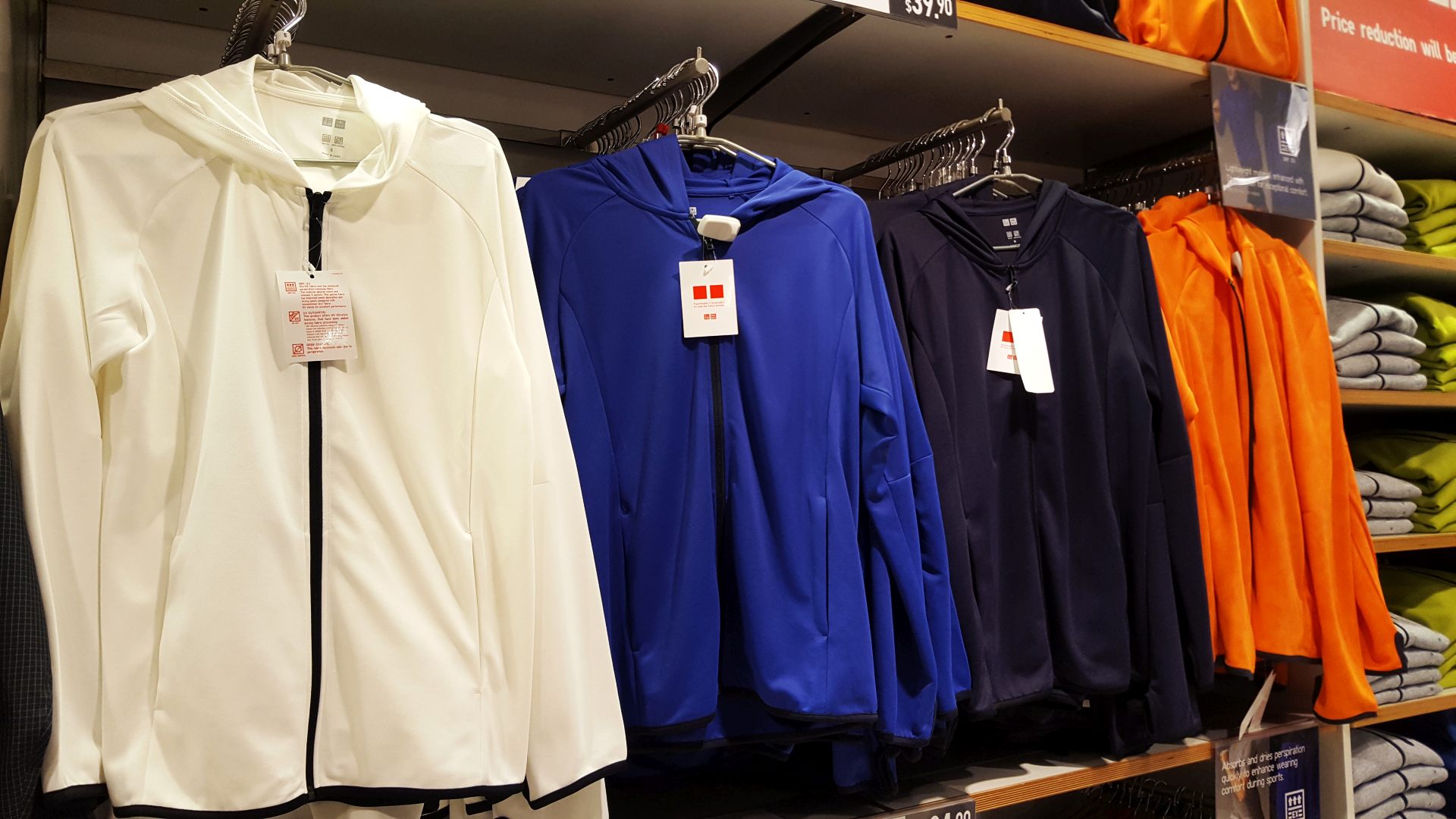 To complete the professional tennis player look, you can get one of these hoodies, which are also dry fit. They cost just $39.90 each with a hoodie. I think the white version with the black zipper looks particularly attractive.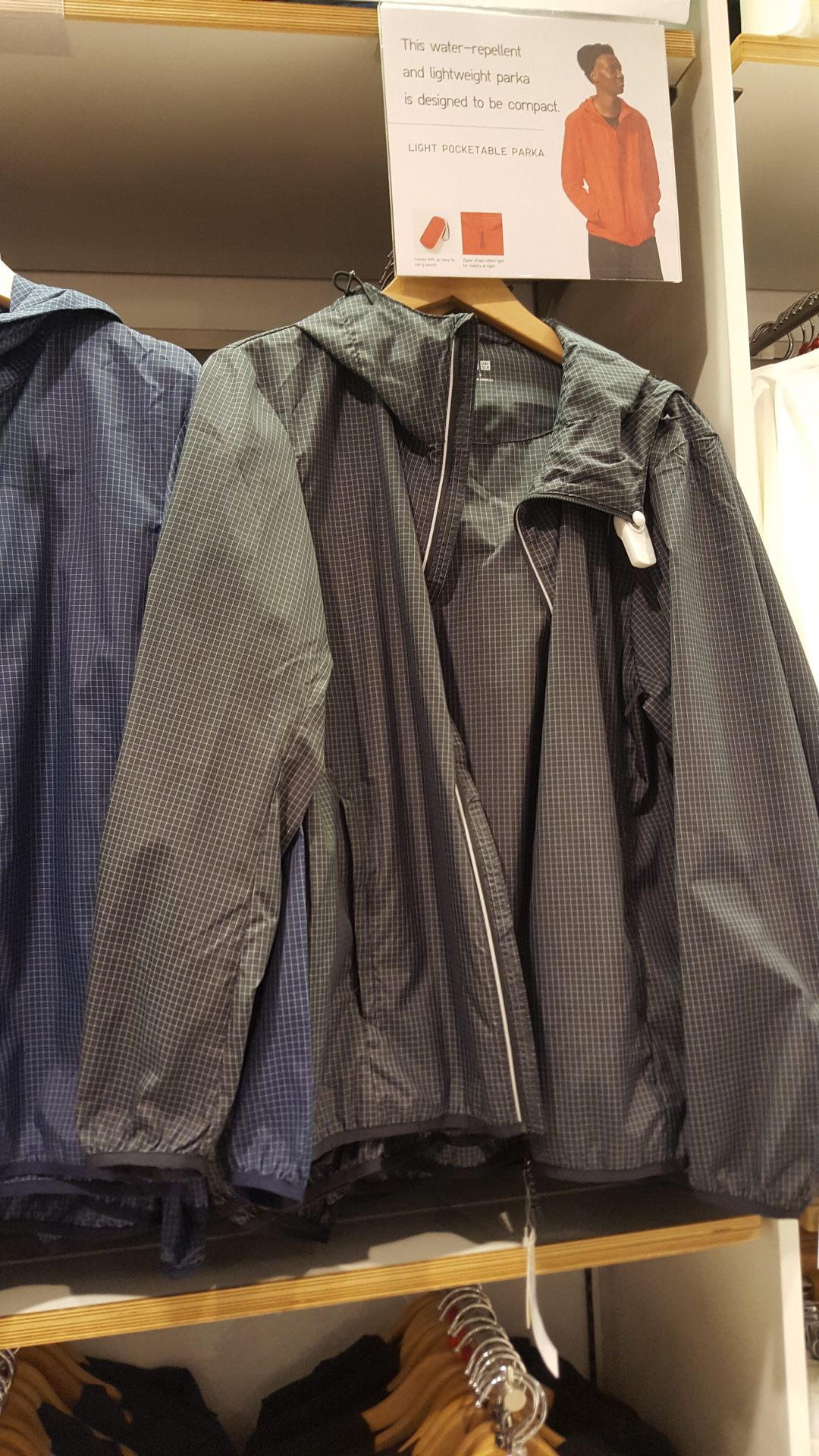 If dry fit isn't enough, you can opt for one of these water repellent jackets as well. They have zipper straps that reflect light, so it seems like an ideal choice for a poncho (unfortunately, it doesn't seem to have a hoodie) for motorcyclists and the like.
It's Promising
At the beginning, Uniqlo catered to the fast fashion crowd. Now, it's moved beyond that and is into providing truly everyday apparel. For a company that seemed to have an increasingly stale collection just a year ago, this is a promising development.
Note that I'm not affiliated with Uniqlo or anything and I don't earn anything out of this; I just feel that if a company like Uniqlo listens to its customers, they deserve to be recognised for this.