For a few weeks before Chinese New Year every year, Chinatown will be all dressed up, with the centrepiece being the sculpture at the intersection of Eu Tong Sen Street/ North Bridge Road and Upper Cross Street.
This year, the sculpture is that of a giant rooster, one that is so conspicuous that it appears in almost every other post about Chinese New Year.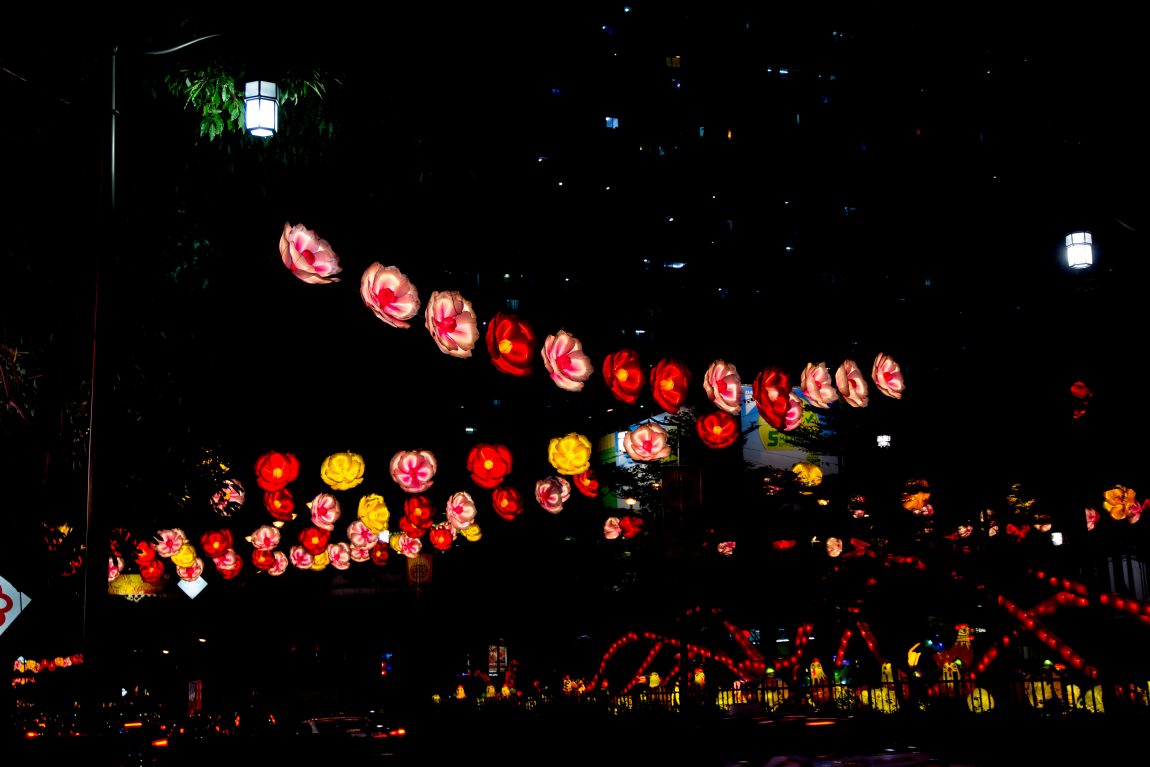 Apart from the giant rooster, you also have the traditional decorations hanging across street lamps. This year, the theme is flower petals; they were coins last year.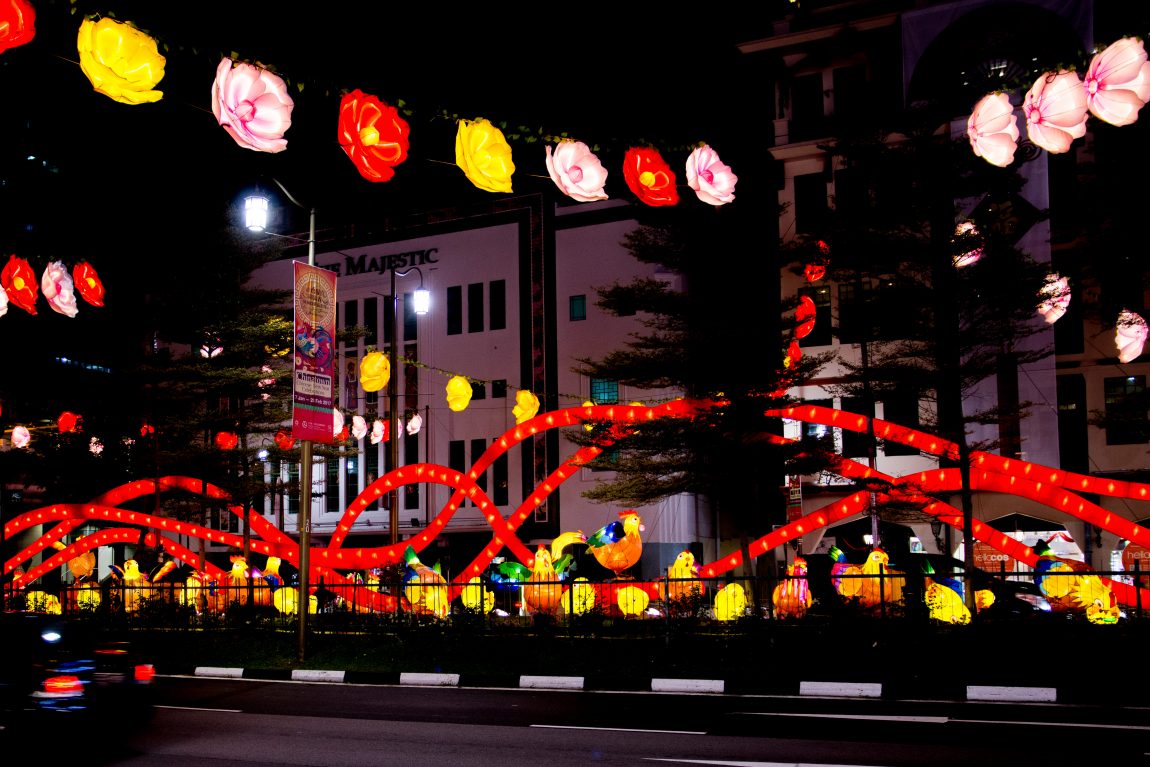 Leading up to the giant rooster you have the little chicks too.
The weeks leading up to Chinese New Year is also the time where everyone starts shopping for decorations, new clothes, new furniture and whatnot. Every year, parts of Chinatown get transformed into a large festive street bazaar spanning Pagoda Street, Smith Street, Sago Street, Temple Street and Trengganu Street. The last day of the bazaar is typically Chinese New Year's Eve.
This year, due to several days of heavy rain, the recessionary economy and the close proximity of CNY to Christmas, footfall at the street bazaar was poorer than usual. Still, there was quite a sizeable crowd during a weeknight a few nights before CNY.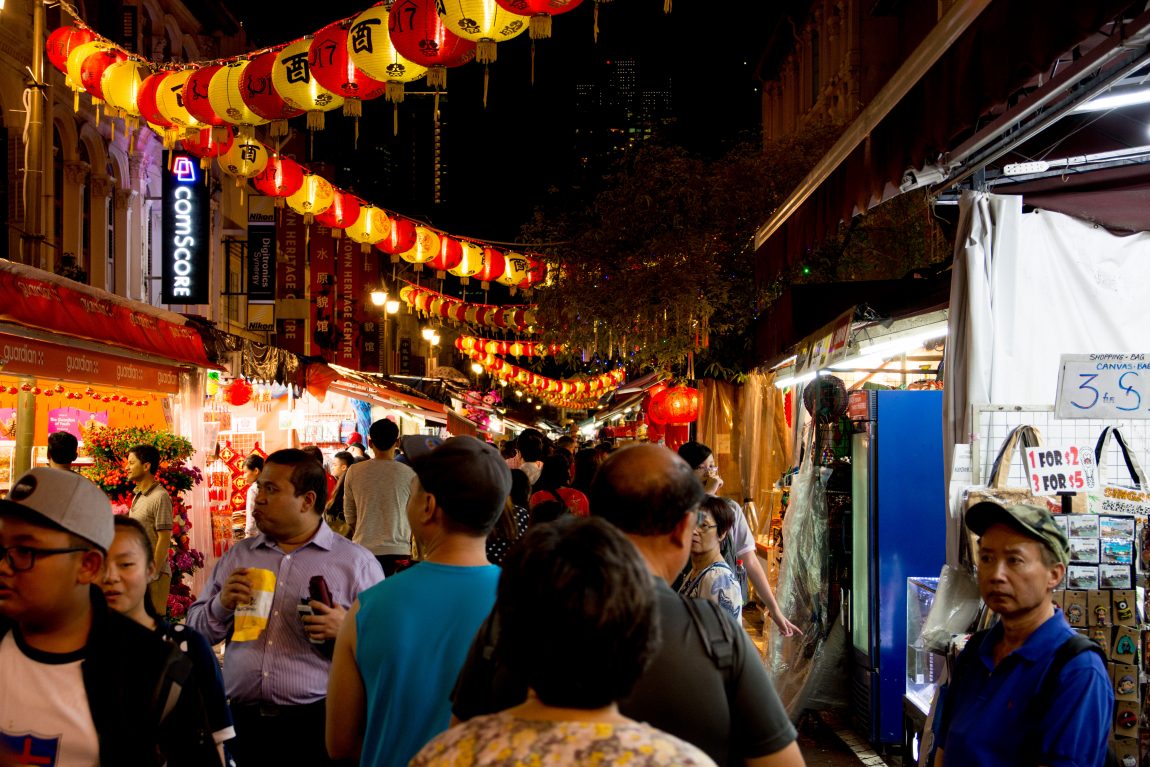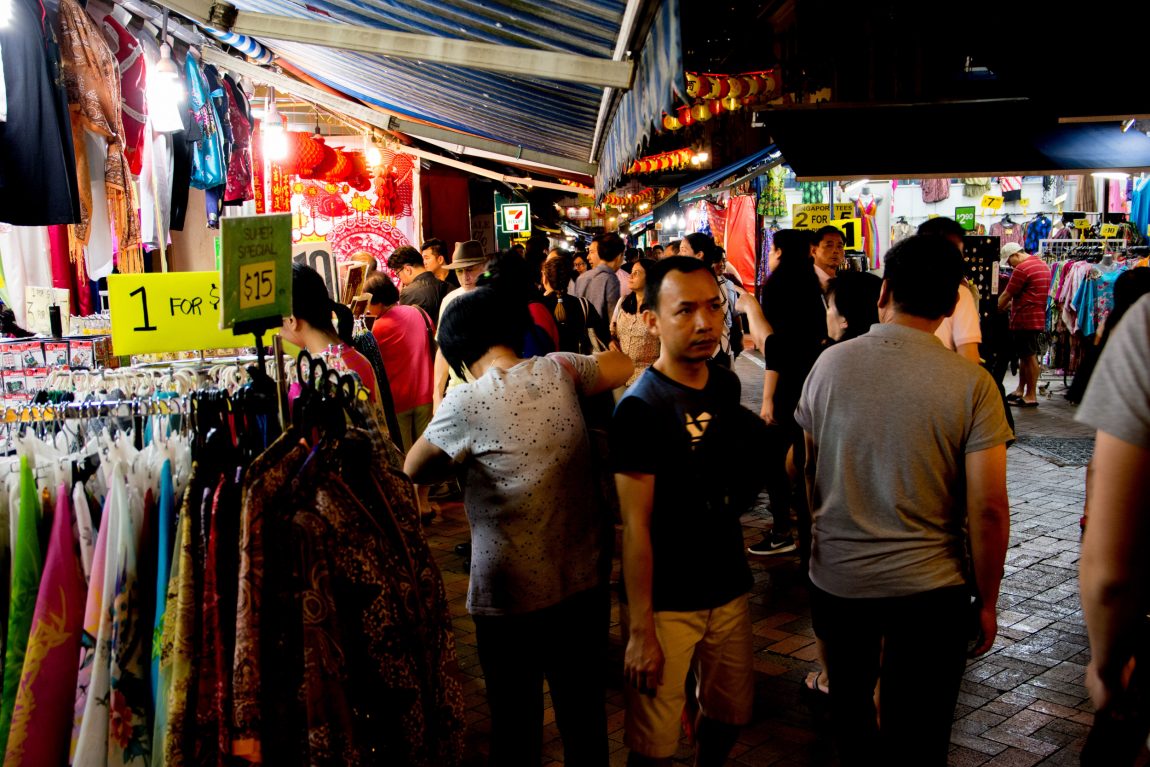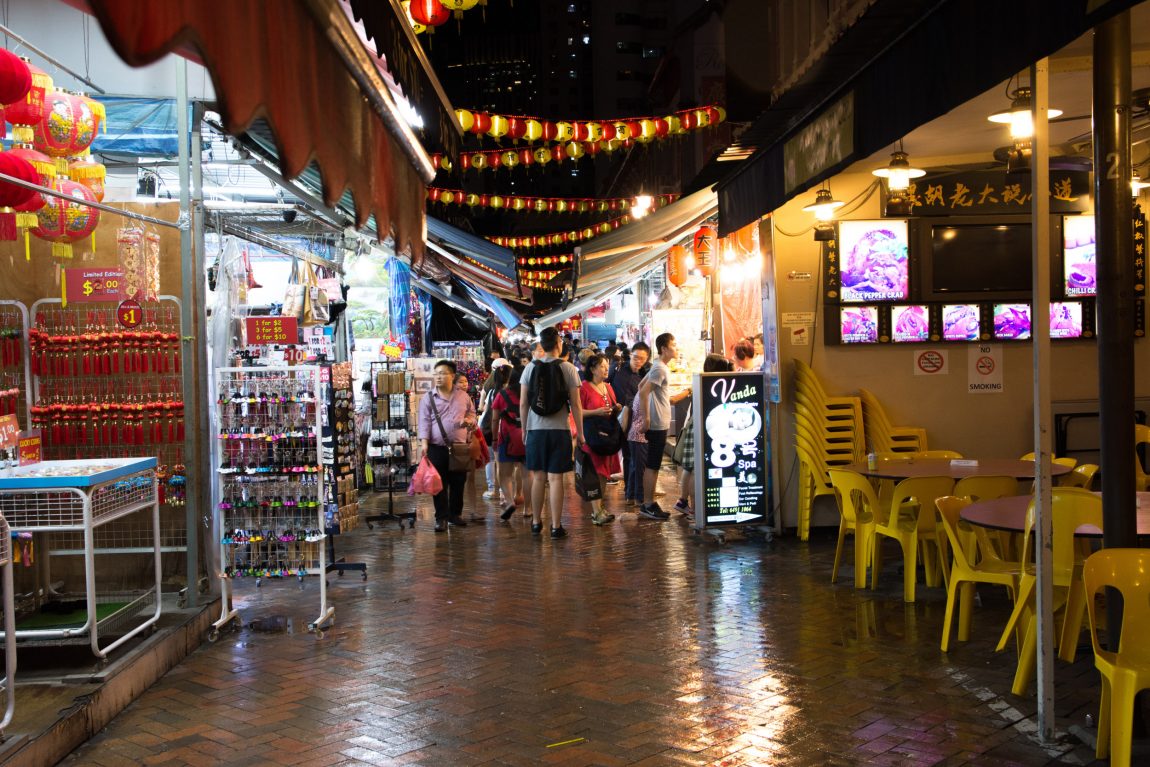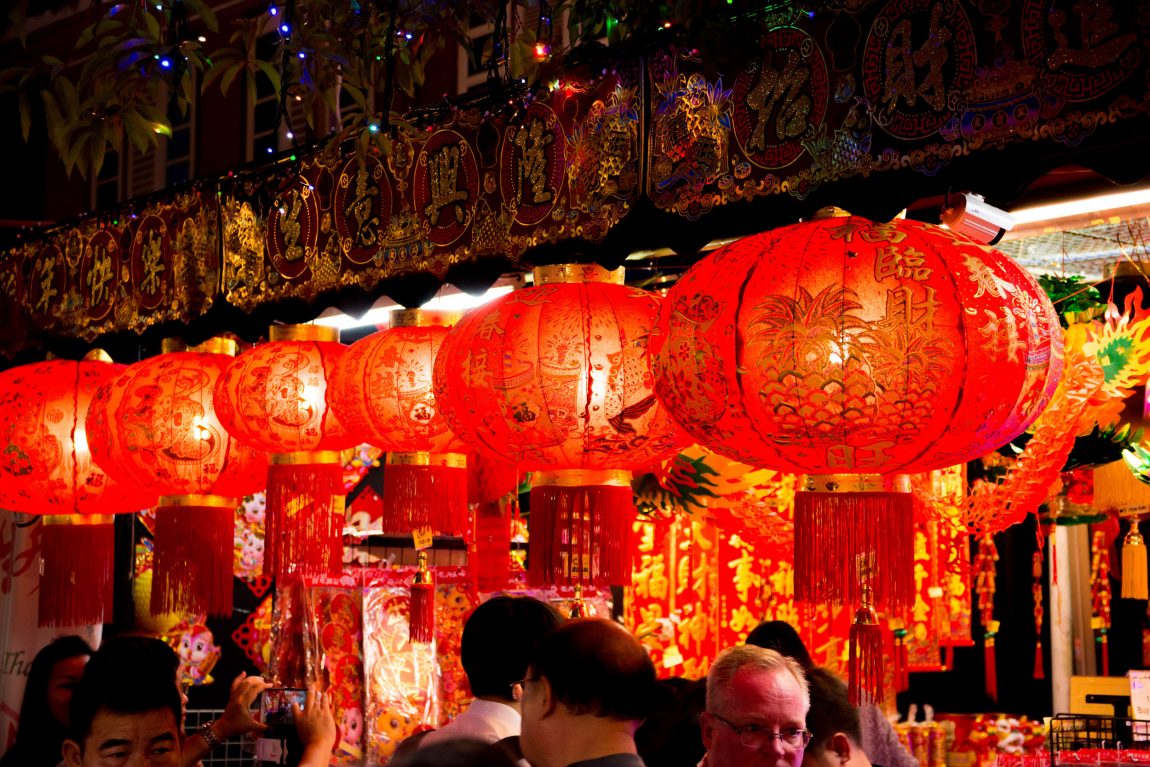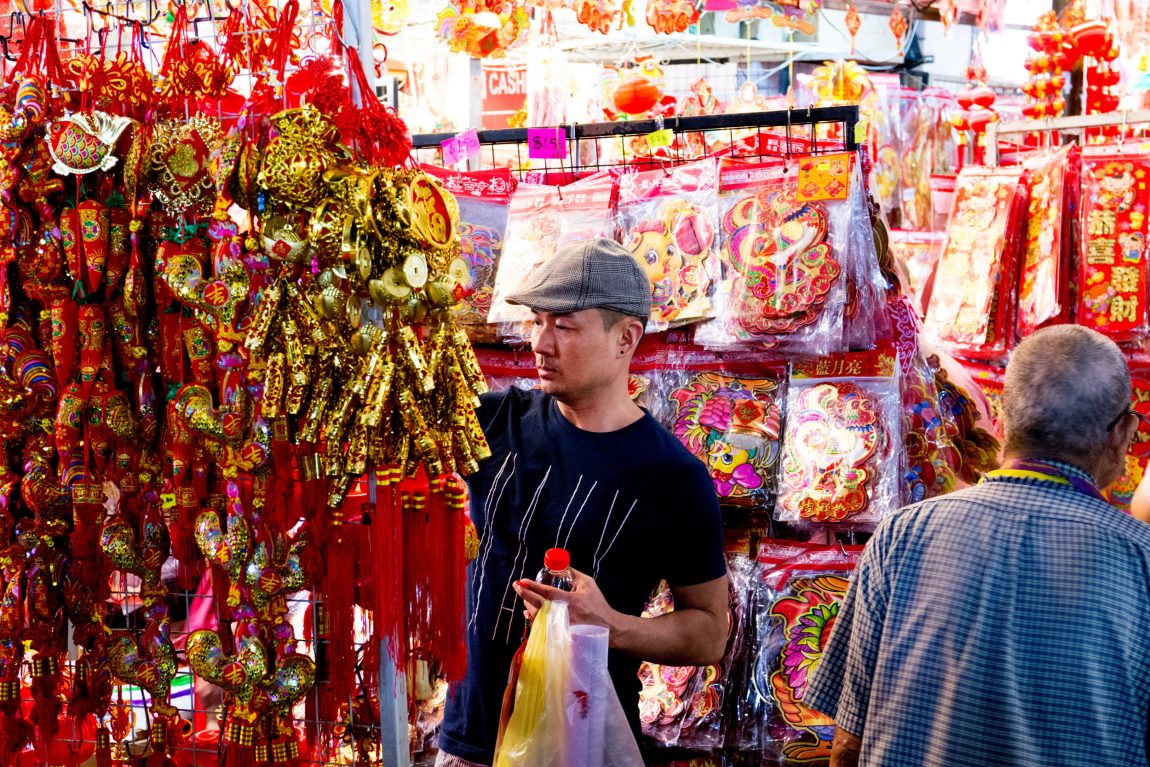 CNY this year was barely a month away from Christmas. I remember stores starting to play CNY songs as early as boxing day. A common theme this year is also having Christmas lighting transformed into New Year lighting simply by adding a couple of lanterns here and there. And this photograph of Santa Claus and Cai Shen Ye just about sums it up nicely: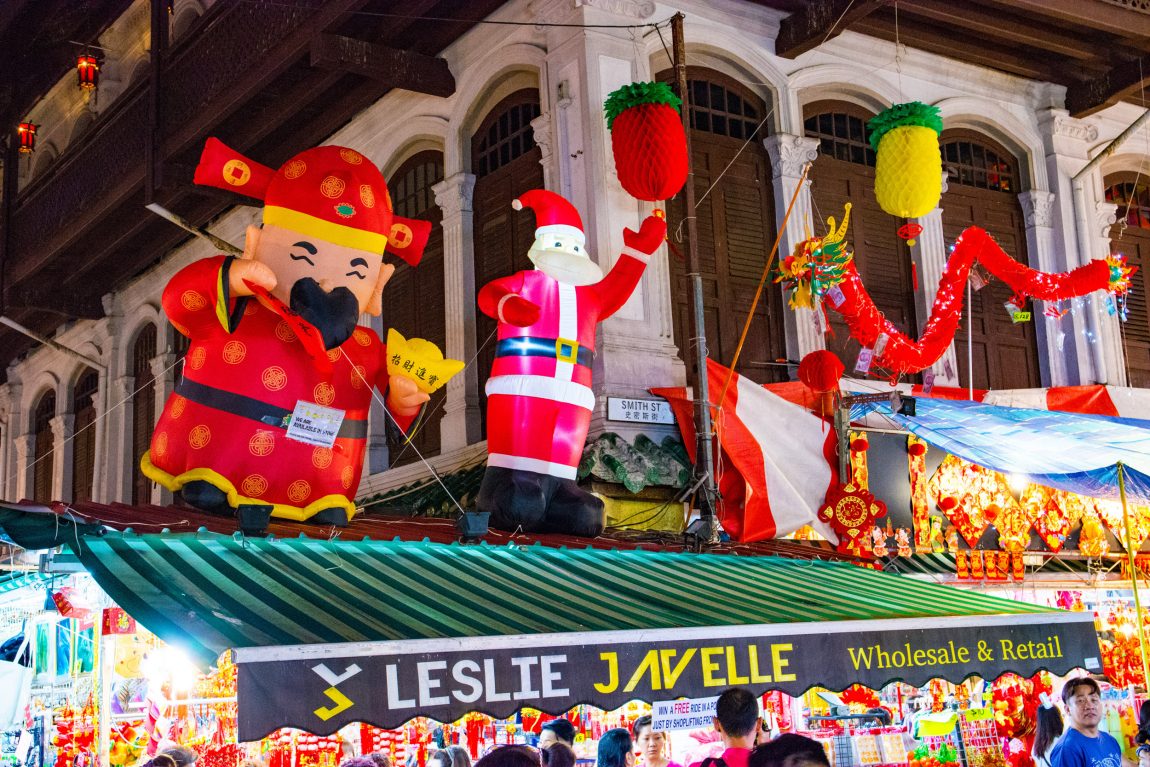 It is situations like this that remind us how special Singapore is–we're a melting pot of different cultures. In a short span of four months, we celebrated Hari Raya Haji, Deepavali, Christmas and Chinese New Year.
And of course, no street bazaar would be complete without food. For the younger ones, this may very well be the main attraction of the bazaar.
For vendors, the bazaar was a good chance for them to show off their creativity, and perhaps use it as a launchpad for something bigger. TheSmartLocal has pretty good coverage of the food stalls at the bazaar.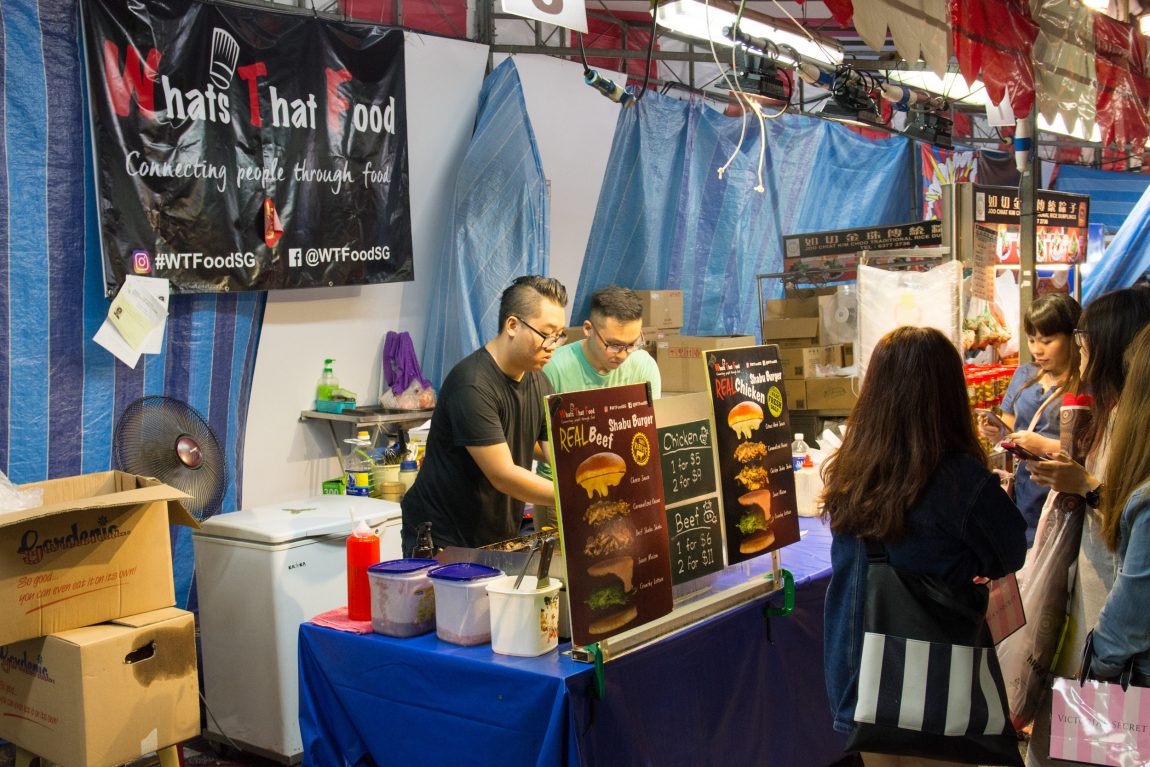 I tried the beef shabu shabu burger sold by WTFood. Mine came with a generous serving of cheese and mayonnaise. It is a nice change from the usual Ramly burgers, but a little too peppery for my liking.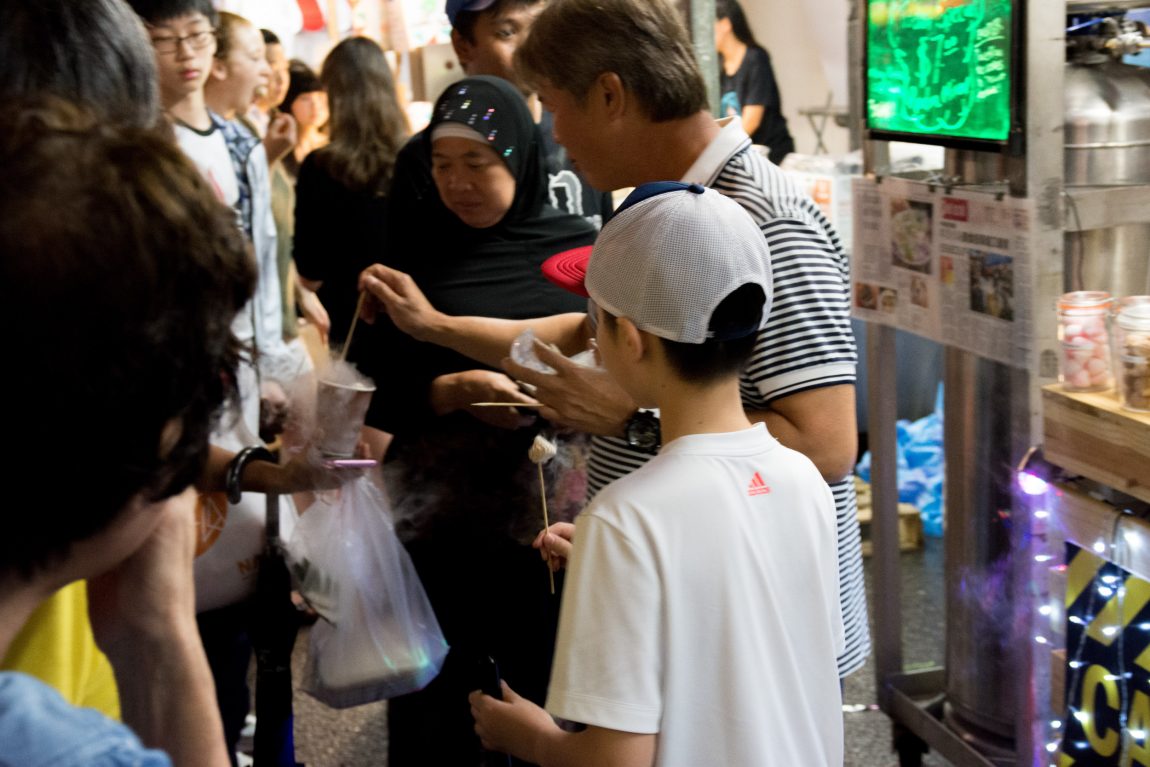 New to Singapore this year is 'dragon's breath', where confectionery is coated in liquid nitrogen (aka dry ice), giving you an icy cold sensation when you eat it. It's a trend that arrived in JB last year and it seems like it'll be a mainstay at pasar malams moving forward (just like fried rollies).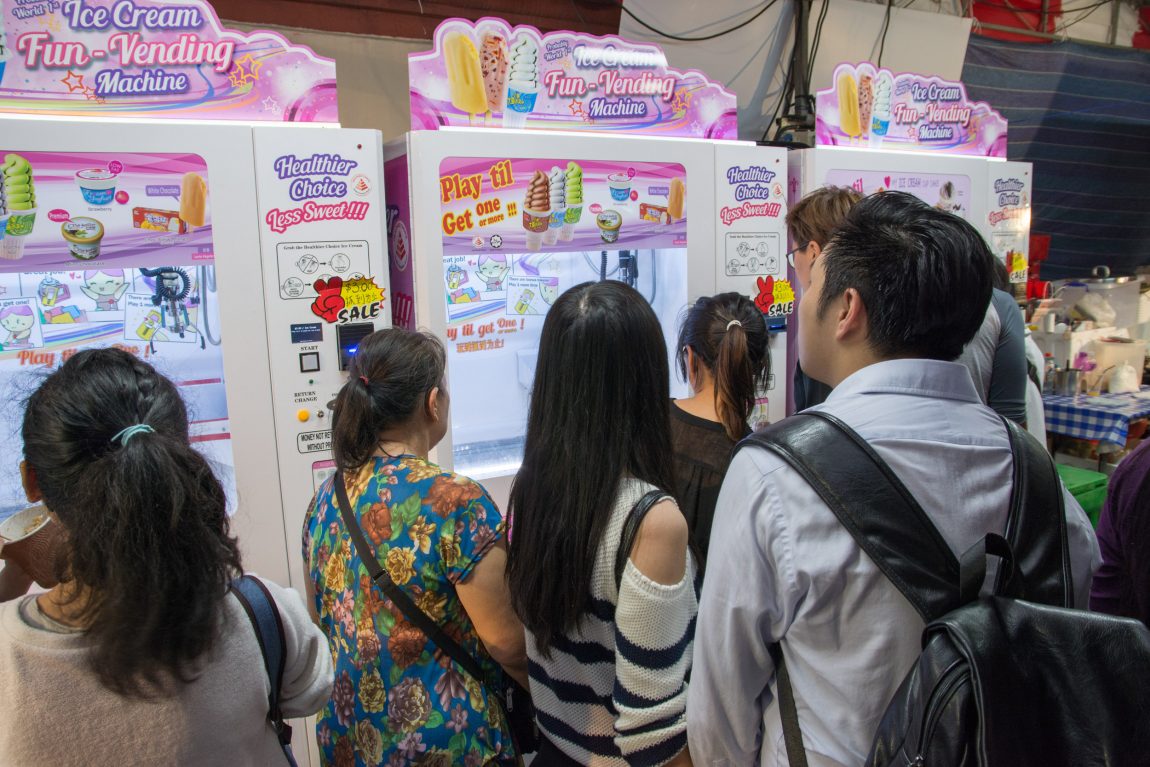 There is also an ice cream vending machine, where you pick and choose your ice cream using a claw machine. Unlike in arcades, you get unlimited tries until you get one.
This concept is probably here to stay at least in the near future–I spotted an exact same machine at HDB Hub's Koufu today. According to the vendor's Facebook page, it is already available in many places. In the long run, however, I'm not sure how long they can sustain the novelty.
Moving on to more traditional snacks, we have this store selling traditional goodies.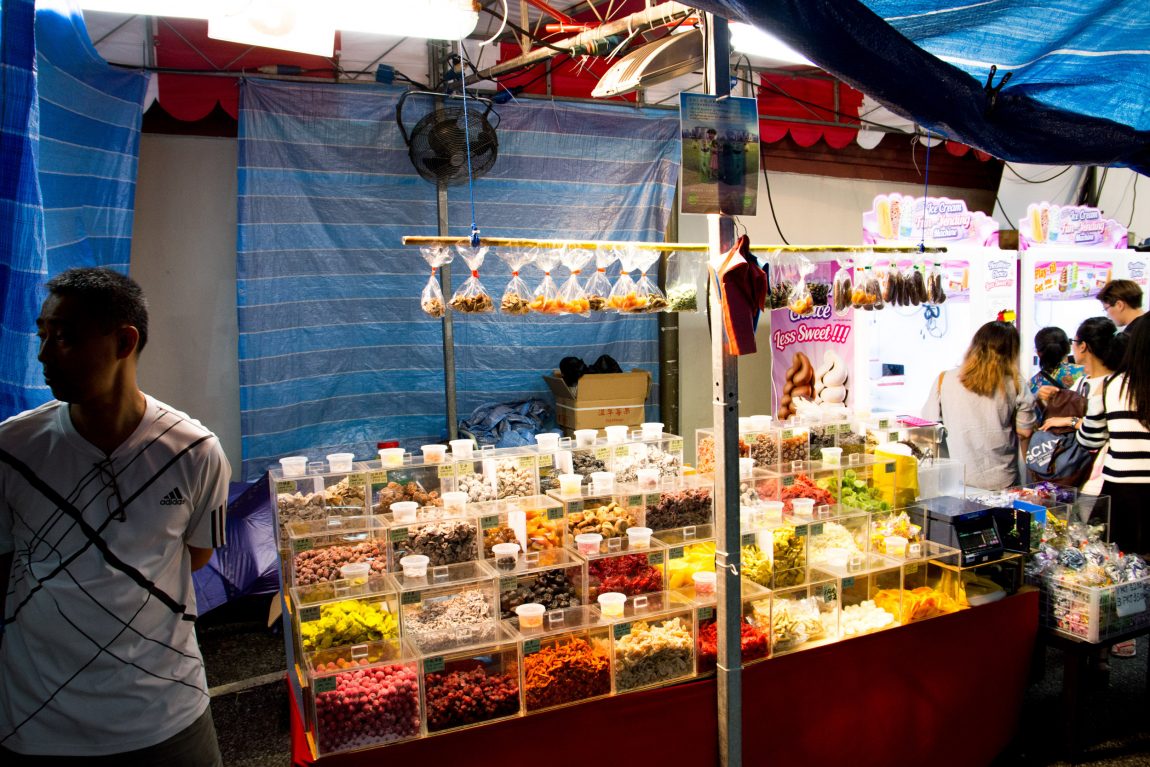 Unfortunately, its appeal is seemingly eclipsed by the ice cream vending machine just next door.
Meanwhile, having more success are the stores selling jelly. These jellies are normally sold only in Taiwan but is brought in to Singapore every year during the CNY period.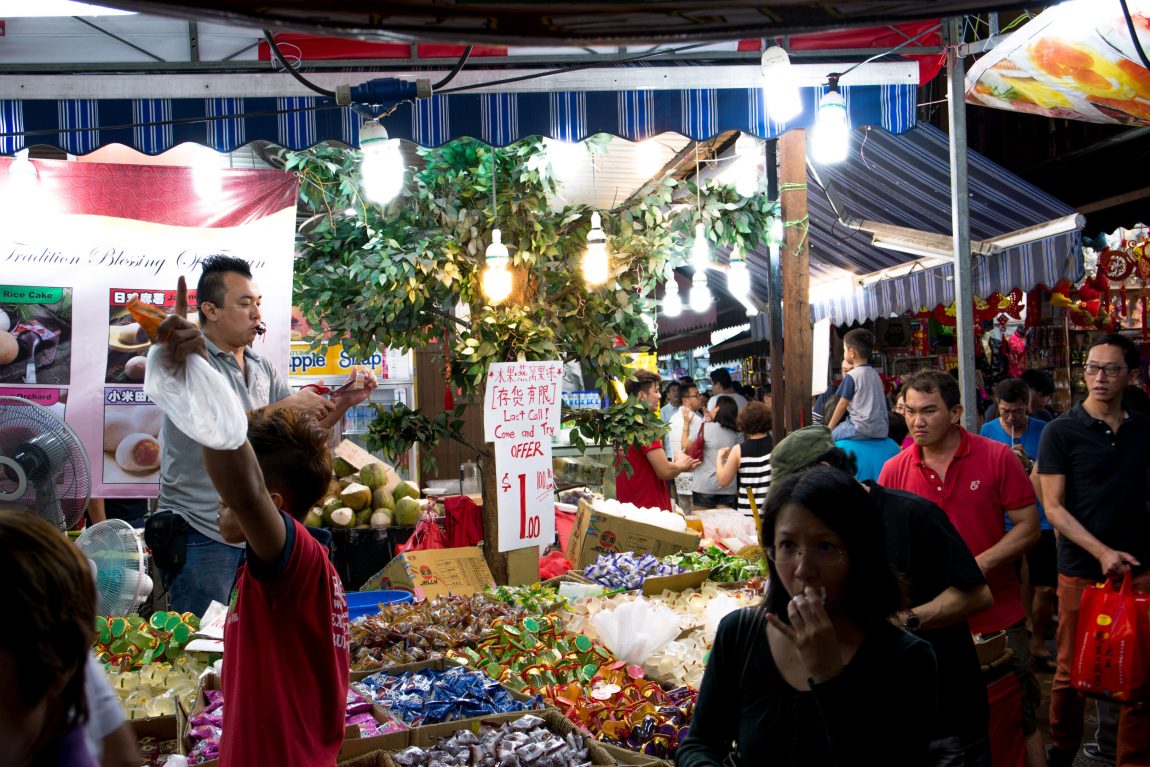 At $1 per 100g, it's quite a steal. I ended up paying $15 for about 1.5kg worth of jelly, which I consumed over the next week. Though, be warned–they often try to throw in more jelly than what you've chosen (as 'freebies') in order to get you to pay more in the end.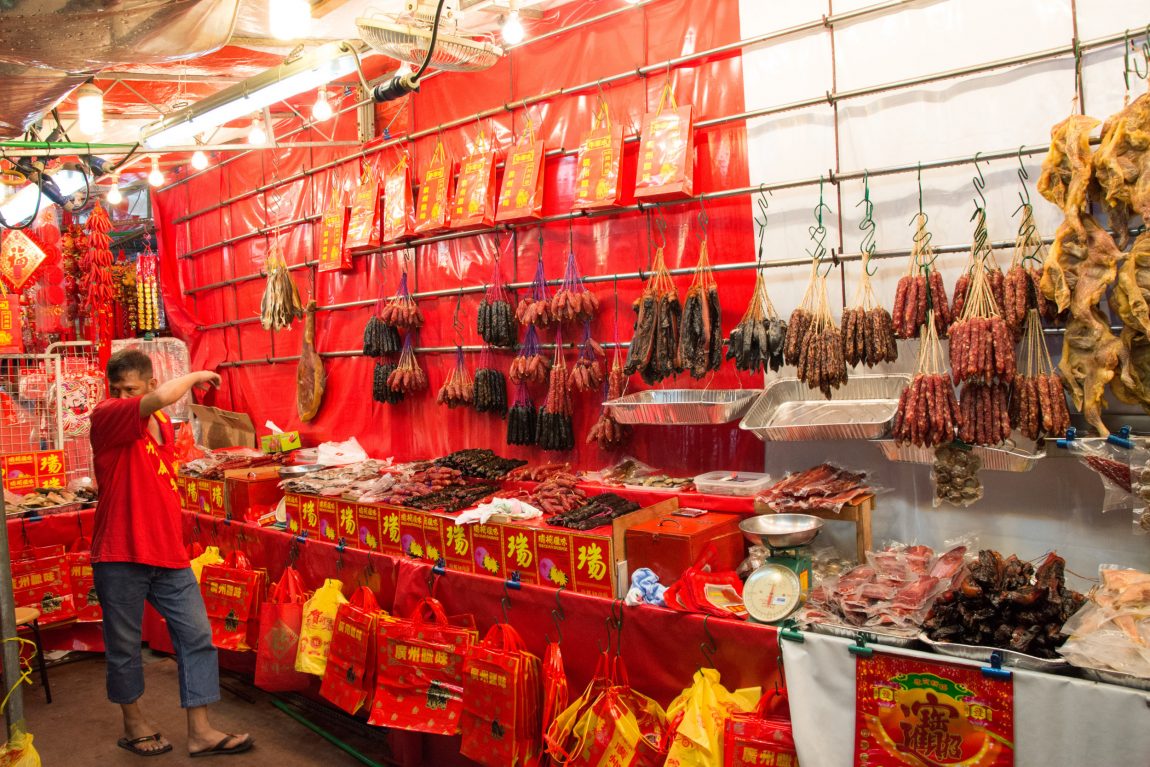 There's also the usual dried produce for sale. Not my cup of tea, though–there's always this lingering, 'meaty' smell.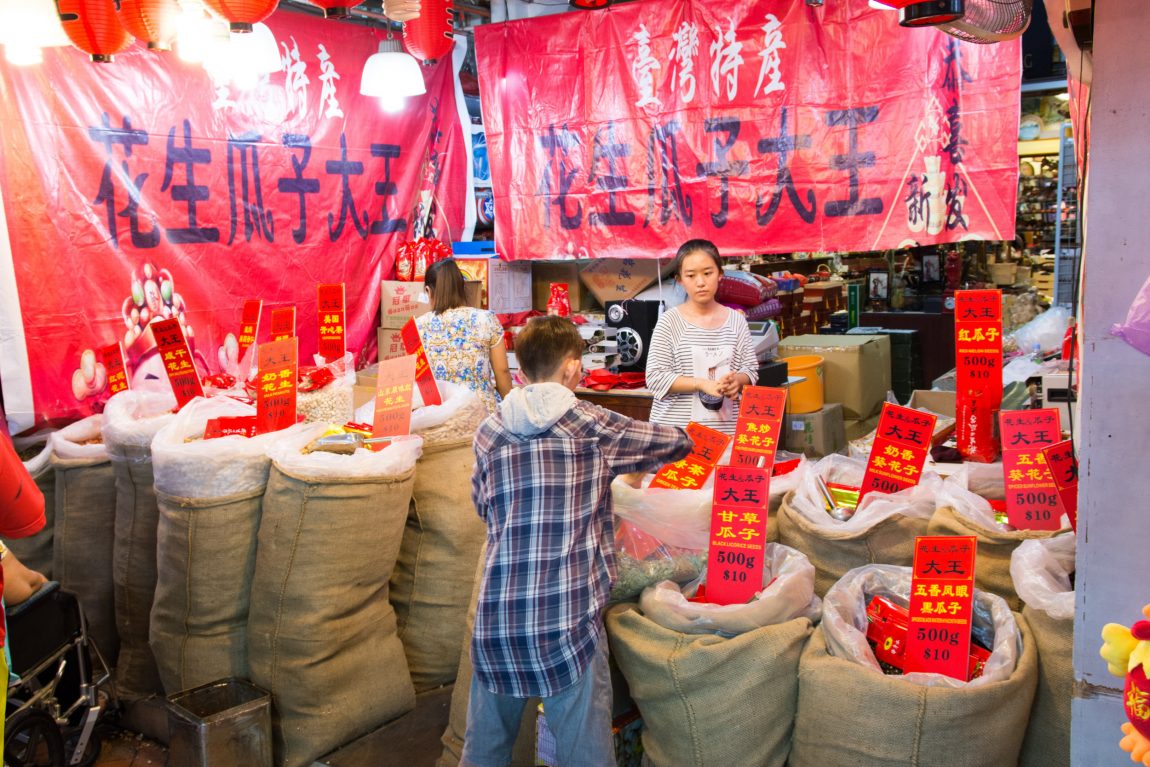 For the more health conscious, there's several stores selling nuts and seeds too.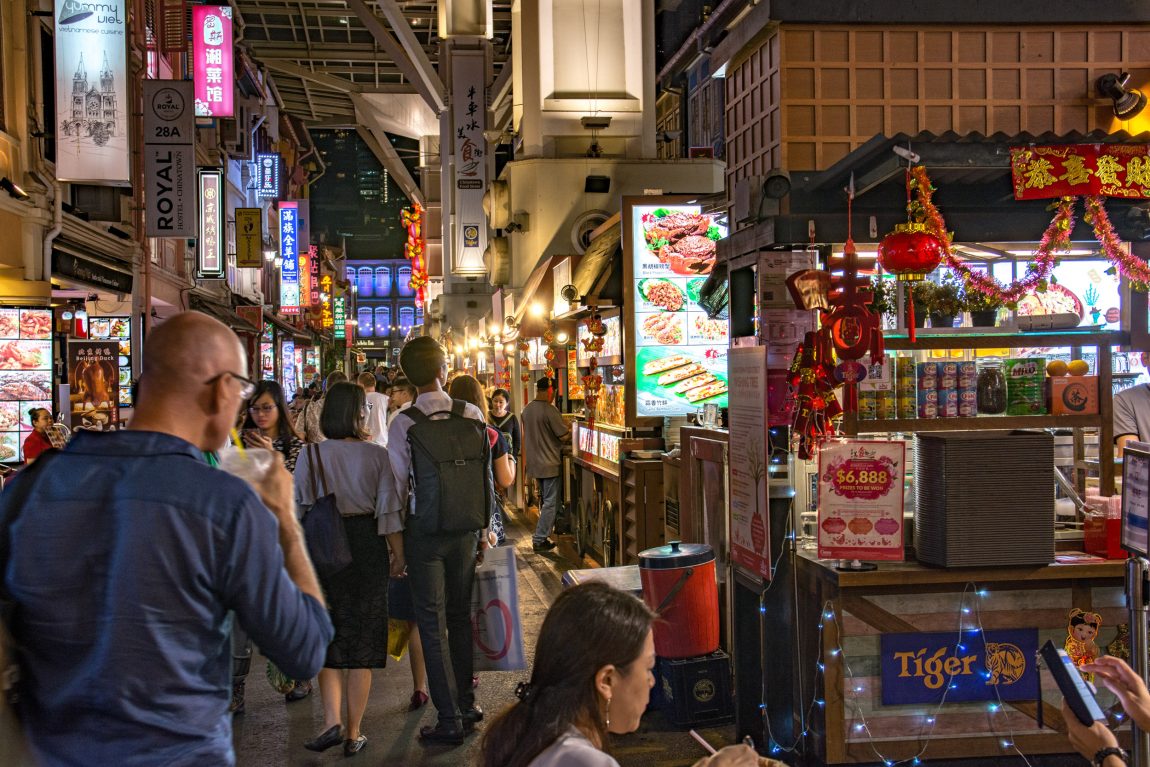 Moving along, the Chinatown Food Street is present all year round, but exceptionally crowded during the CNY period.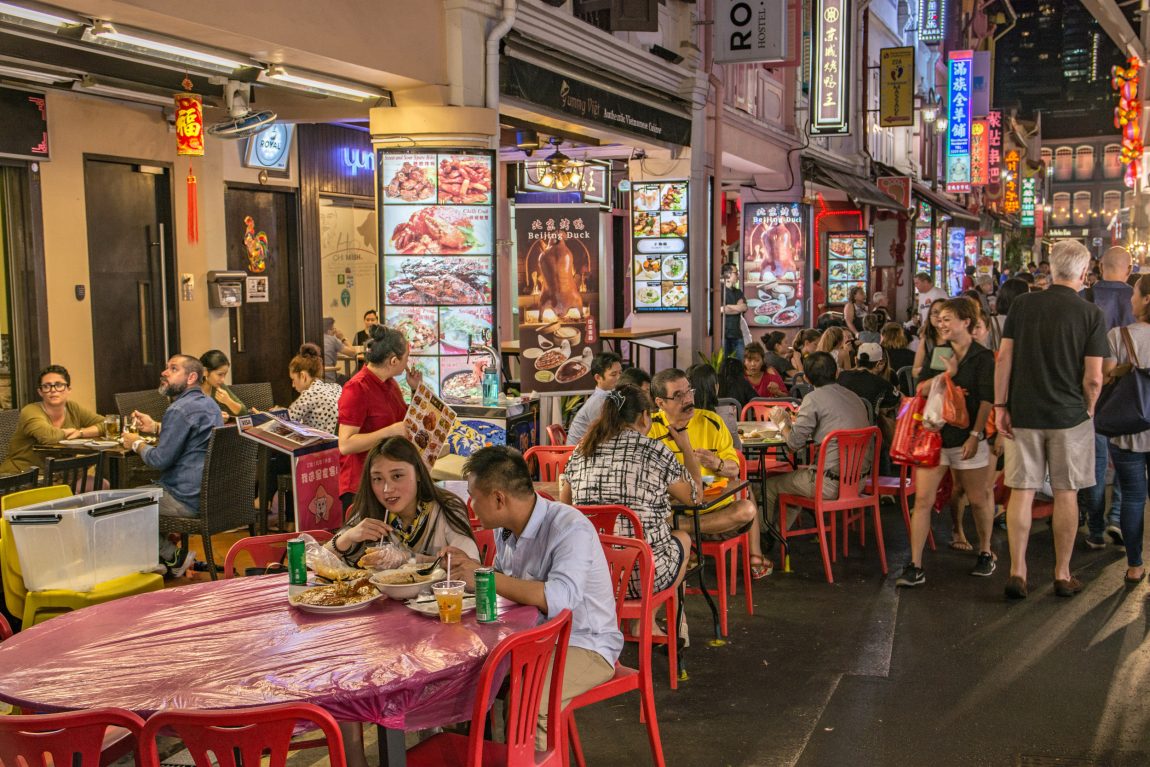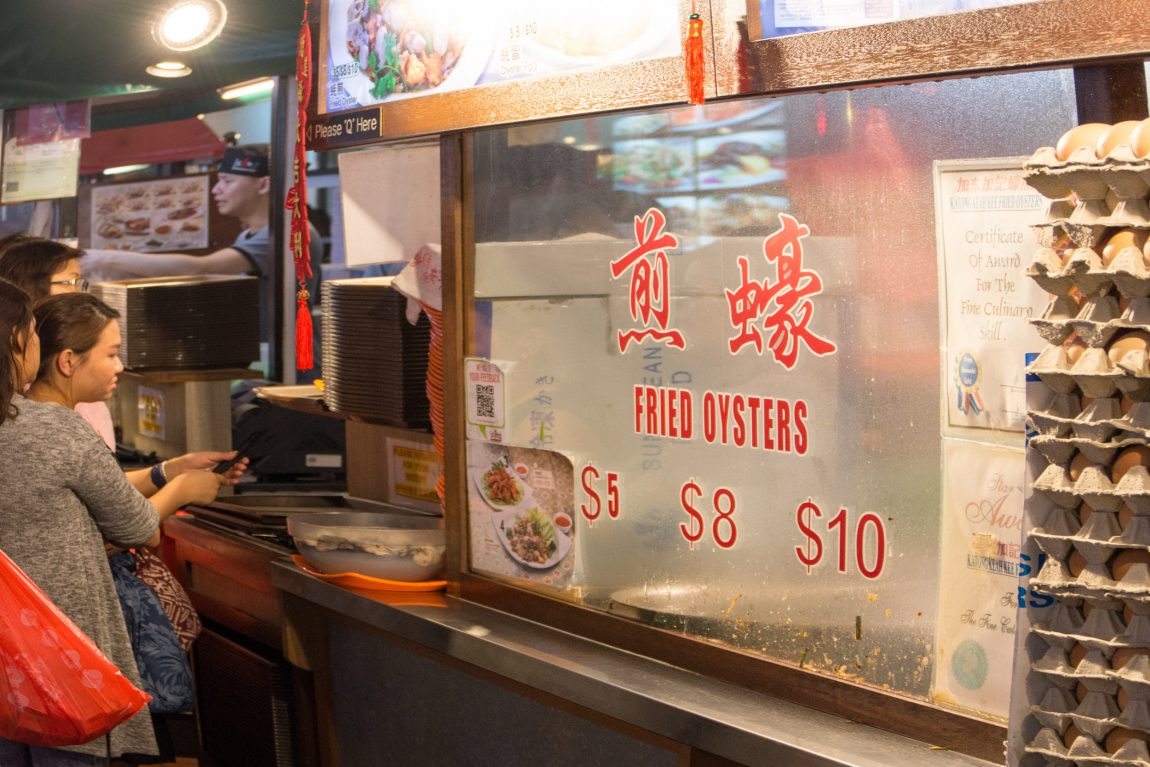 And… that's about it!