Unlike the two previous editions of Christmas Wonderland, this year's edition charges an entrance fee ranging from $4 to $8. Call it human psychology, but Christmas Wonderland feels a little more appealing with an entrance fee put in place. You would expect a ticketed event to be better organised, with a line-up of activities and food in a carvinal-like atmosphere, rather than what seems to be little more than an over-glorified Christmas display.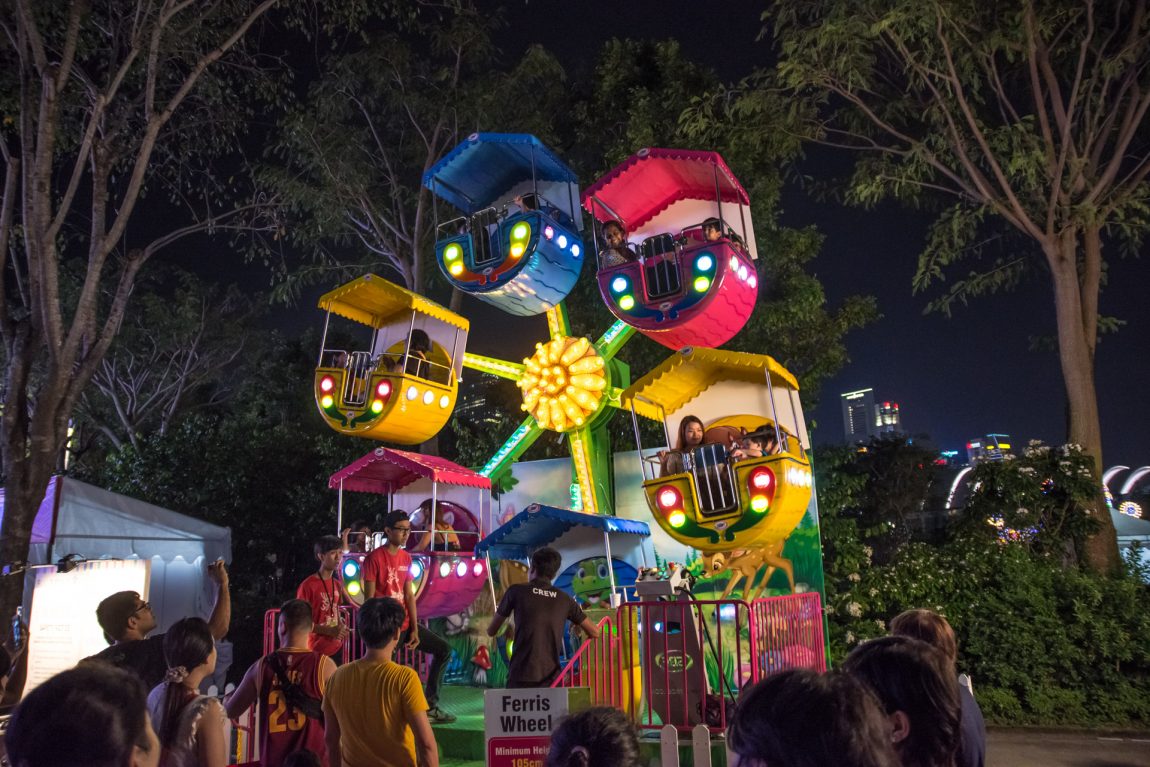 So I decided to buy my tickets a few days in advance and checked out the hype on a Saturday night. At the end of my visit, I was left wondering what I had paid for.
Essentially, I had paid for the right to pay some more for the attractions and activities. Nearly nothing was free. That ferris wheel you see above? It costs about five bucks to take a ride. For slightly more than double the price you can enjoy a thirty minute ride on the Singapore Flyer instead if you're a student.
One of the star attractions of this year's Christmas Wonderland is the Ice Skating Rink. The 45-minute slots are limited and costs $18 per pax. There's also a Snow Playground costing $16 per pax for kids aged between 2 and 12 only. I didn't go for either.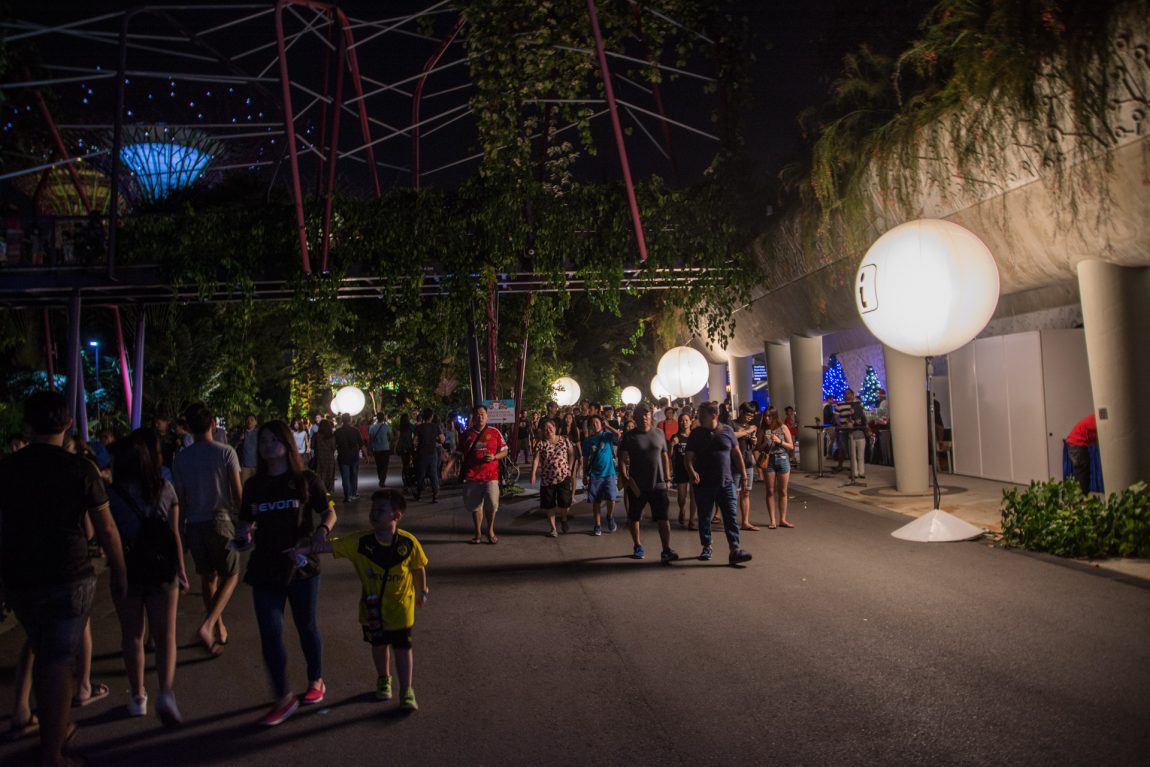 So, with nothing else to do (without shelling out more cash), one could only walk around and admire the scenery, which would otherwise be free if not for this event.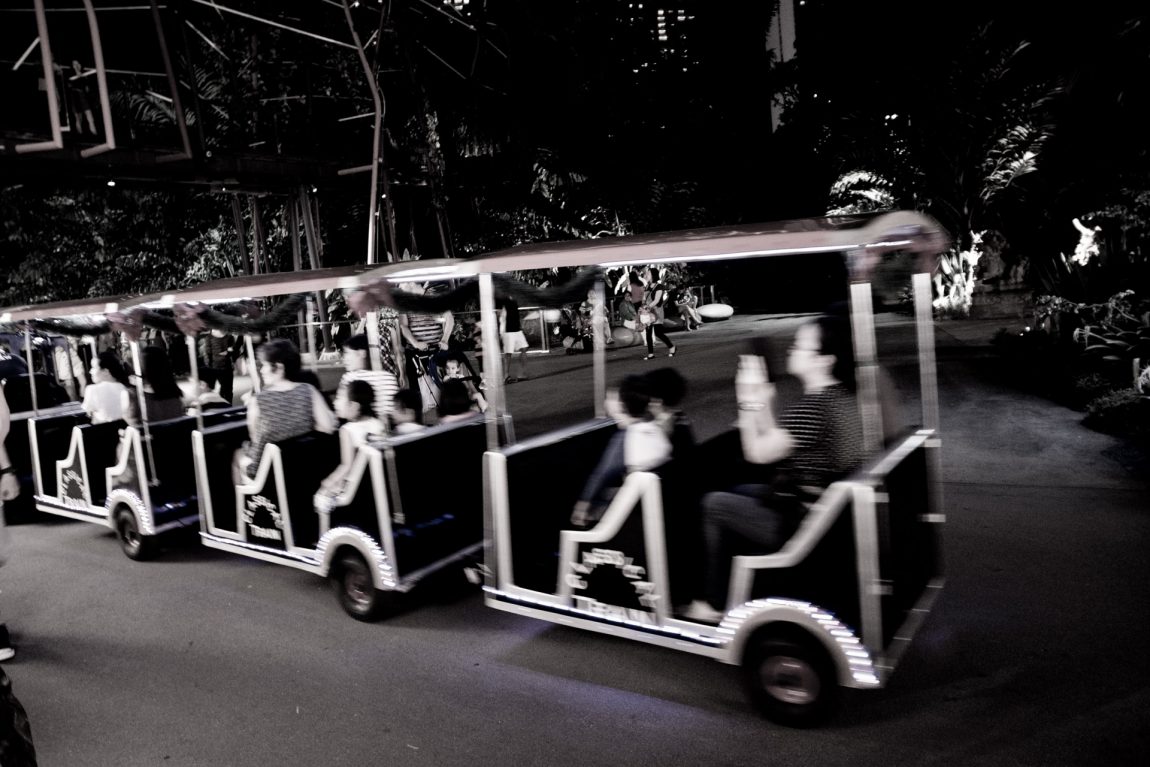 You could also hop on the coach if you're too tired to walk.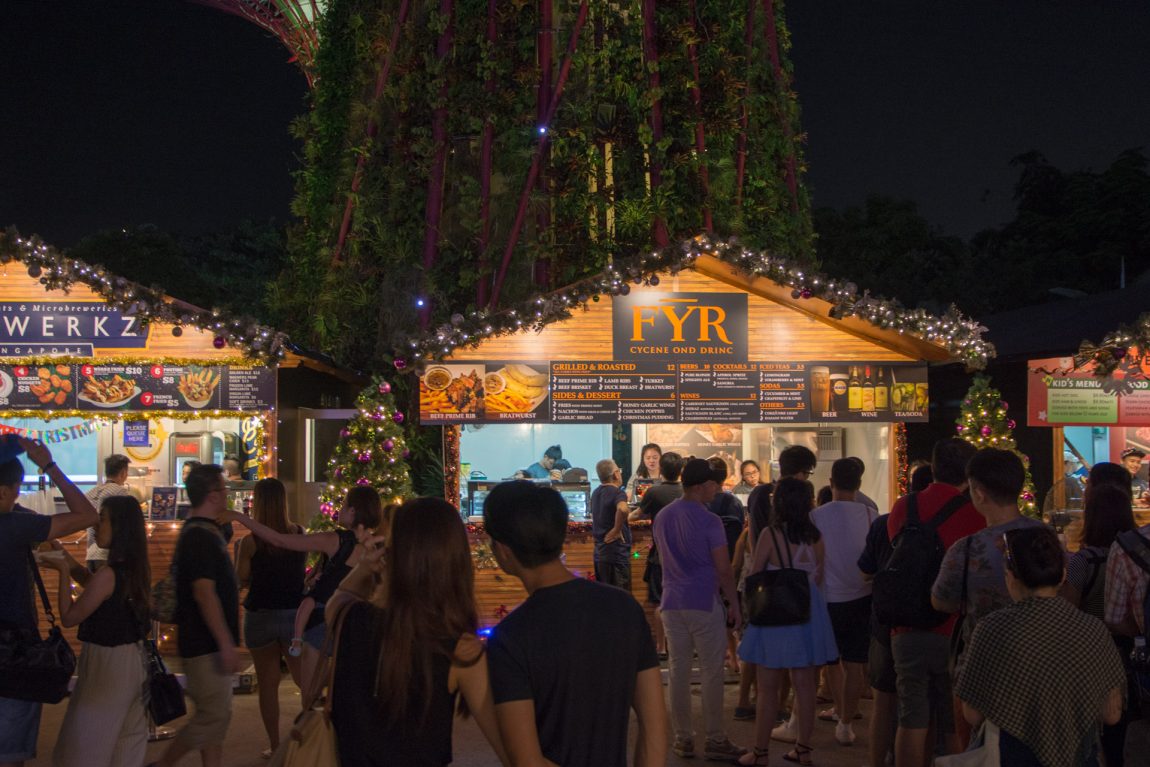 Over at the Festive Market was an assortment of stalls selling food and beverages. These stalls aren't your typical pasar malam stalls. Each stall brings to it a unique selection of food that you will seldom come across in your everyday life. I tried a Chimney Cone from Happy Bellies, which was ice cream wrapped around a hot cinnamon roll. Though not absolutely fantastic, it tasted pretty good.
As you would expect, food prices aren't cheap here as well. The average price of food ranges from $10 and up, which may be a little surprising since it isn't complemented by any amenities. There weren't even any tables or chairs for you to enjoy your food. Gourmet food in a less-than-gourmet setting.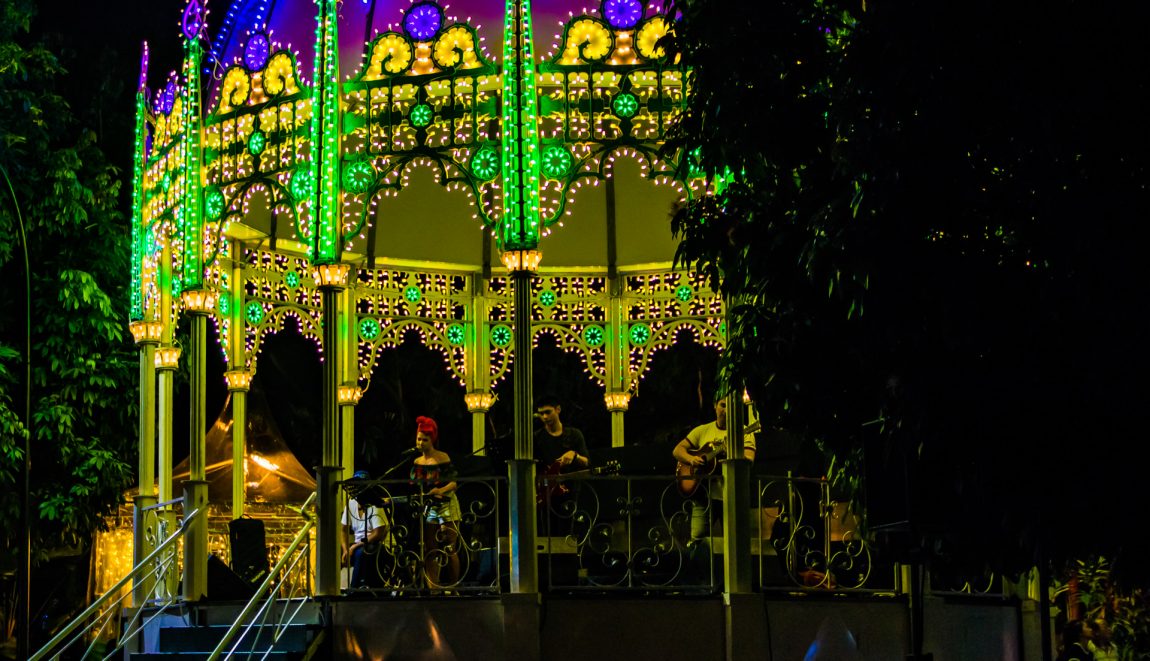 What you do get for free (or rather, $8) is a live band performance situated near the Festive Market. The songs played were mostly acoustic and resonated through the whole Festive Market, rendering what would otherwise be a stuffy, crowded place into a bearable one with a decent ambience. There's an open grass patch in front of the stage, where many people congregated. Most of them were munching on their bites from the Festive Market.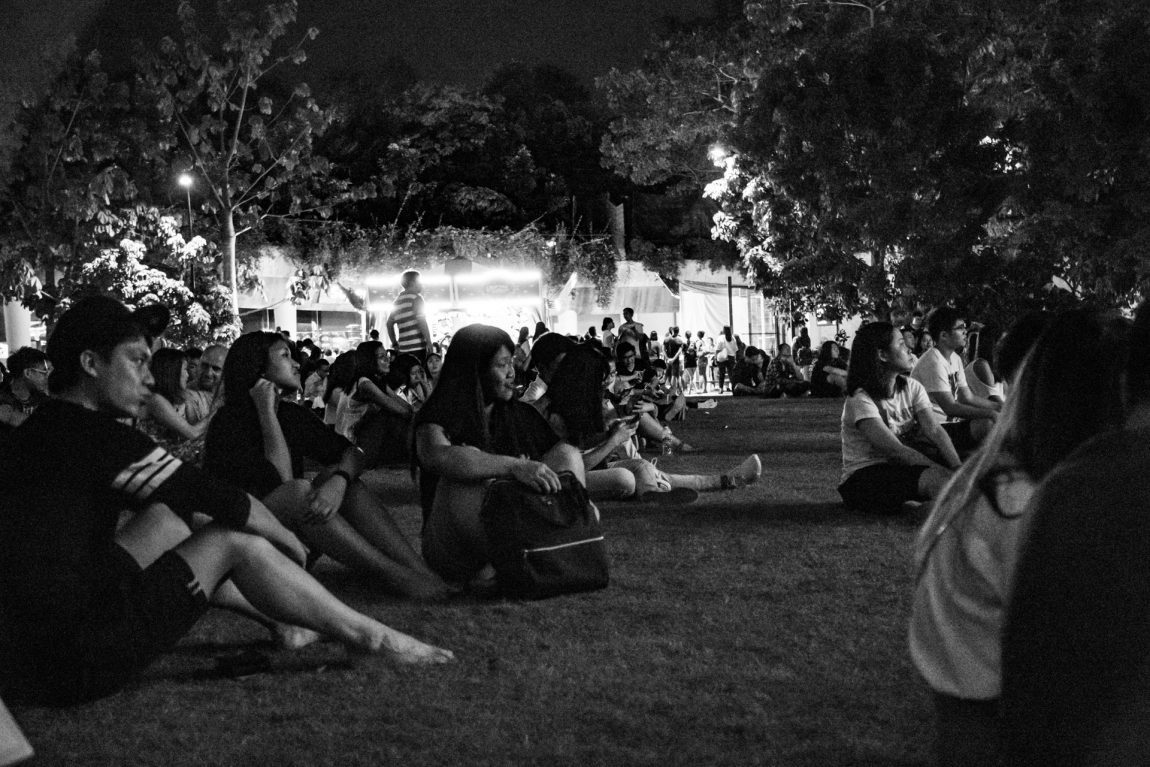 Also, if you're here, don't miss the snowfall at the central structure! I'm not sure how often it falls, but when it does, you'll know because everyone will be flocking towards it.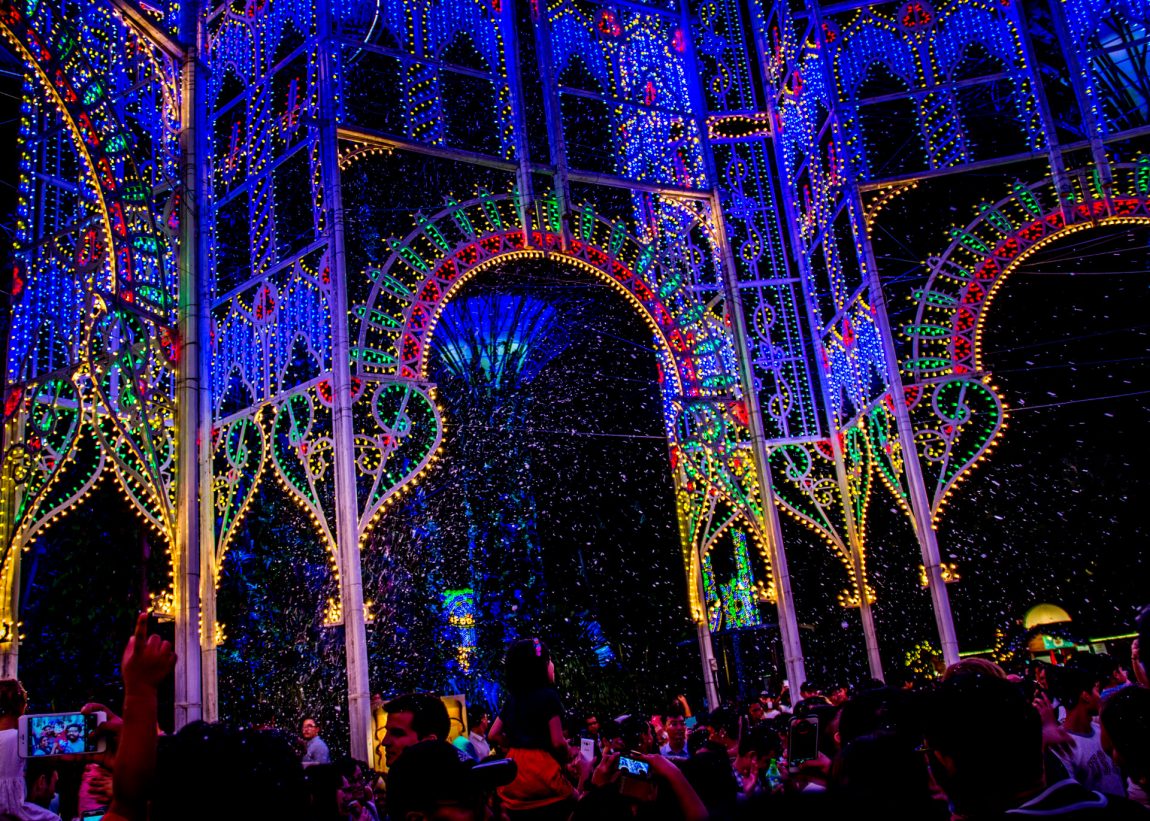 The "snow" is basically soap (shampoo?) particles launched in the air by a blower. Some revelled in the moment, with their whole heads covered in the substance.
But the best moment of my night there, one which the organisers didn't plan for, was this: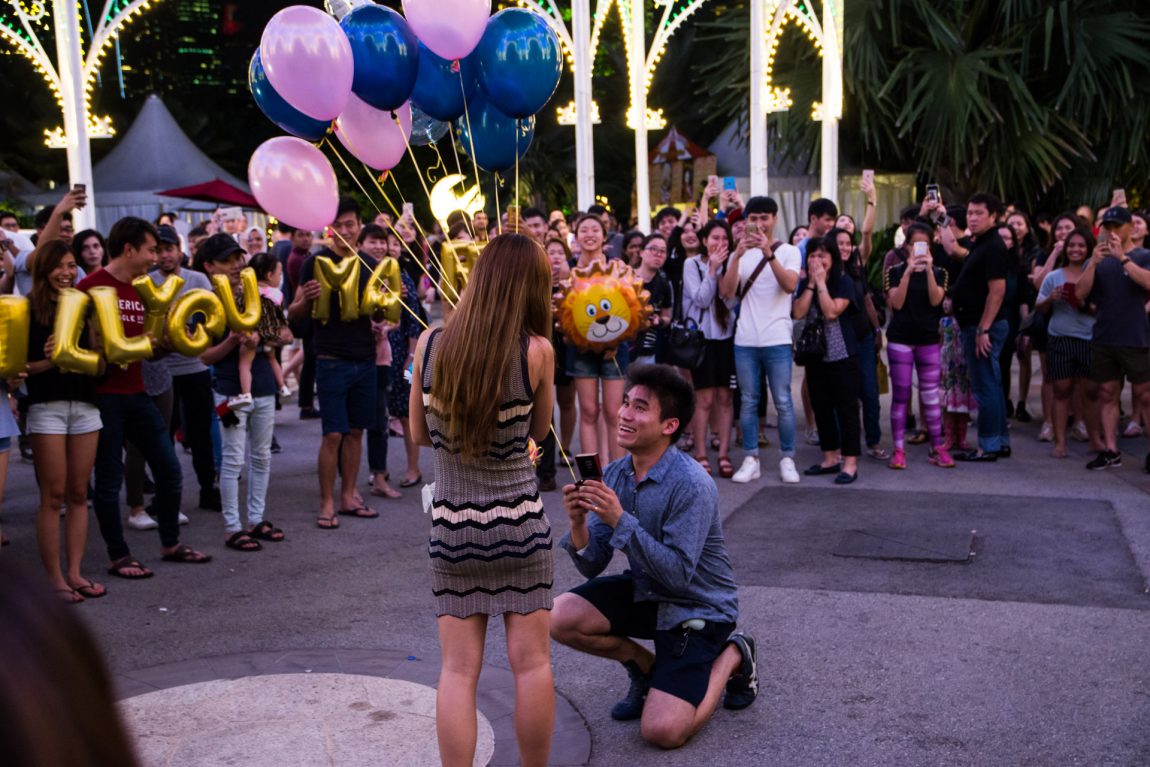 A guy going down on his knees, asking the girl of his dreams to marry him. I have never witnessed a marriage proposal before, much less one that just-so-happened to unfold before my eyes. I wonder if the people holding up the words were his friends or just passerbys happy to oblige.
She said yes. I think.