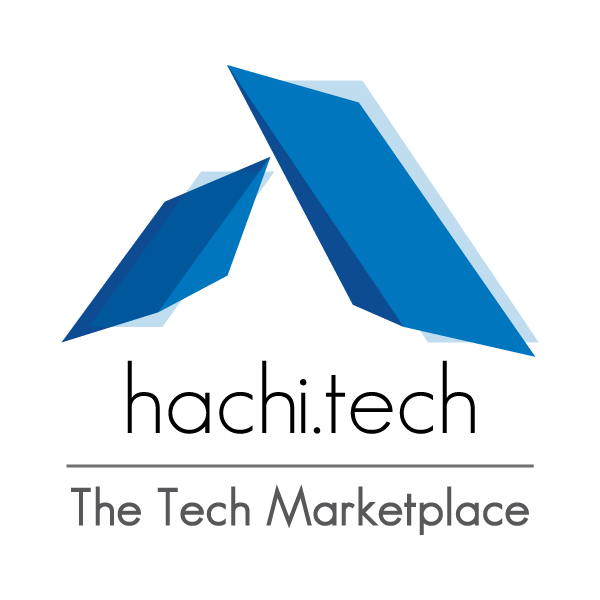 Hachi.tech (henceforth referred to only as Hachi) launched a few months ago, as Challenger's new entrant to the increasingly crowded online shopping space. I did not pay much attention to it initially, because with a name like that, you would think that it's selling geeky Japanese toys rather than real tech gadgets.
However, I was looking for a wireless extender recently and was comparing prices when I once again stumbled upon Hachi.
Note: I am in no way involved with Challenger nor Hachi, nor do I get any incentives from promoting Hachi.
Member's Only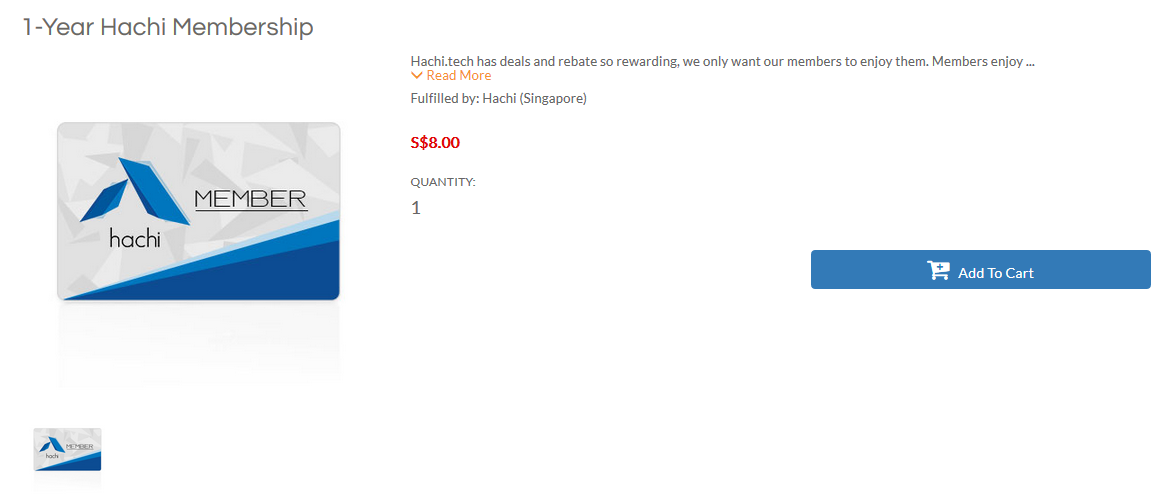 I'm not sure if Challenger has thought this through carefully–but you need to sign up for a $8/year Hachi membership before you can shop at their store. If you're an existing Challenger ValueClub member, you can sign up for free.
On the other hand, if you like to shop at Challenger, a Hachi membership may be more worth it than a ValueClub membership, which costs $30 for 2 years, provided you don't mind shopping online first. As you'll see later, Hachi gives you access to Challenger's entire catalogue, with an option of self-collection at selected Challenger outlets.
What it Lacks in Price It Makes Up in Variety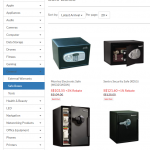 Price-wise, Hachi is priced the same as other Challenger products. This means for most products, you'll probably find the same thing on Qoo10 or Lazada at a cheaper price.
The only advantage over shopping at a brick-and-mortar Challenger store is that Hachi offers rebates ranging from 1% to 12% of the purchase price based on what I've seen so far. These rebates will offset the purchase price of your next purchase.
However, where it lacks in price, it makes up in variety. It's about the most comprehensive tech e-store I've ever seen. Apart from the usual laptops, cameras and data storage equipment, they also stock a large assortment of GPS navigators, printing supplies, graphic tablets and even die-cast cars. It basically stocks everything sold in every Challenger store across Singapore, including those items they failed to clear in their Funan outlet before it closed at the end of last month.
Back to my wireless extender question; in the end, I went to the Challenger store at NEX and bought this gem: a TP-Link RE355 for $88 which I may do a review of someday. It's probably the cheapest AC1200 (and above) wireless extender you can buy in Singapore today. Shops at Sim Lim Square or even Qoo10 or Lazada either don't sell this model at all (but rather the higher-priced RE410 at $138) or sell it at a (much) higher price.
Hachi sells the RE355 for $88 as well, with an additional 5% rebate off your next purchase. This is but one example of where Hachi may find its competitive advantage. Qoo10 or Lazada is not always the cheapest option.
Of course, Qoo10 and Lazada offer several attractive coupons and credit card discounts from time to time, and this is where Hachi may find it difficult to compete with. Qoo10 and Lazada presumably have a large pool of venture capital funding to draw from for the next few years, and unlike Challenger, they have no public shareholders to account to at the moment. Plus, you can use Shopback on your Lazada purchases, which typically gives you a cashback of between 1 to 5%.
Warranty is No Issue
Where Hachi may find another point of competitive advantage is that their products are from official sources and thus warranty would be no issue. With Qoo10 and Lazada, you often have to contend with parallel imports that are obviously not warranted by the official distributors. Even for products from official sources, distributors may be reluctant to take them in as the Qoo10 receipt is not issued from the stores themselves. You also have to be careful to discern the distinction between 'shop warranty' and 'manufacturer warranty'.
Thus, while Hachi may be a couple of dollars more expensive than the Qoo10 or Lazada equivalent, it may make sense, especially for bigger ticket items, to buy from Hachi for the added peace of mind.
Conclusion
At the outset, Hachi seems like a promising concept to me. For once, they have a full-fledged online store, which, of the traditional retailers that have gone online, only Courts can compete thus far.
Unfortunately, I'm not sure how hard Challenger is pushing this. For one, the membership fee is questionable if they want to achieve critical mass. There also isn't much in the way of marketing and promotion–I wouldn't have found out about this store had I not been to Challenger recently. Their Facebook page is somewhat of a train wreck, with only about 2,000 likes at the time of writing, and a couple of negative and middling reviews.
More crucially, for the cost-conscious buyer, Hachi lacks the incentive for people to buy. Qoo10, for example, gives out cart coupons of up to $100 almost every month. Savvy shoppers, such as those in this thread on the HardwareZone forums, know when to time their purchases to coincide with these discounts. While rebates reward the loyal buyer (and even then, Qoo10 gives out points when you leave reviews), it is upfront discounts that push buyers 'over the edge' to make a purchase.
On the other hand, not giving out upfront discounts may make Hachi a sustainable concept over the long run. With low margins and attractive discounts, it is difficult to imagine how Qoo10 and Lazada intends to make healthy profits in future. Rakuten, which used to give really great discounts every Tuesday, found it hard to sustain itself and exited the market back in February. Discounts on Qoo10 and Lazada are also no longer as attractive as before–for example, Qoo10's $100 coupon used to be redeemable with a minimum purchase of $500, but this has since been adjusted upwards to $600.
Of course, only time will tell if Hachi eventually makes it big, like how Challenger became the dominant tech retailer about a decade ago.