MINISO entered the Singapore market late last year with some fanfare and much ridicule. With a logo with the same shade of red as Uniqlo, a name that one would naturally associate with Daiso, and a tagline that looks like MUJI, on top of the fact that MINISO isn't quite Japanese despite what they insist, one would think that MINISO wouldn't stand the test of time in brand-conscious Singapore.
Almost one year on, MINISO is thriving in Singapore, in a time where the rest of the retail market is struggling. With 21 outlets launched in barely a year, this has got to be the quickest retail expansion ever in Singapore's history. Most brands tend to launch an outlet or two to gauge demand before spreading their wings. If you remember, H&M started out with a sole outlet at 313@Somerset for quite a period of time before expanding elsewhere. Long before that, homegrown retailer Challenger started off at Funan for more than 20 years before deciding to open another outlet at VivoCity in 2006 and well, the rest is history.
For the unintiated, MINISO is best described as an "odds-and-ends" shop. It sells everyday lifestyle items, similar to shops like Daiso, Tokutokuya and Japan Home.
Pricier, but Better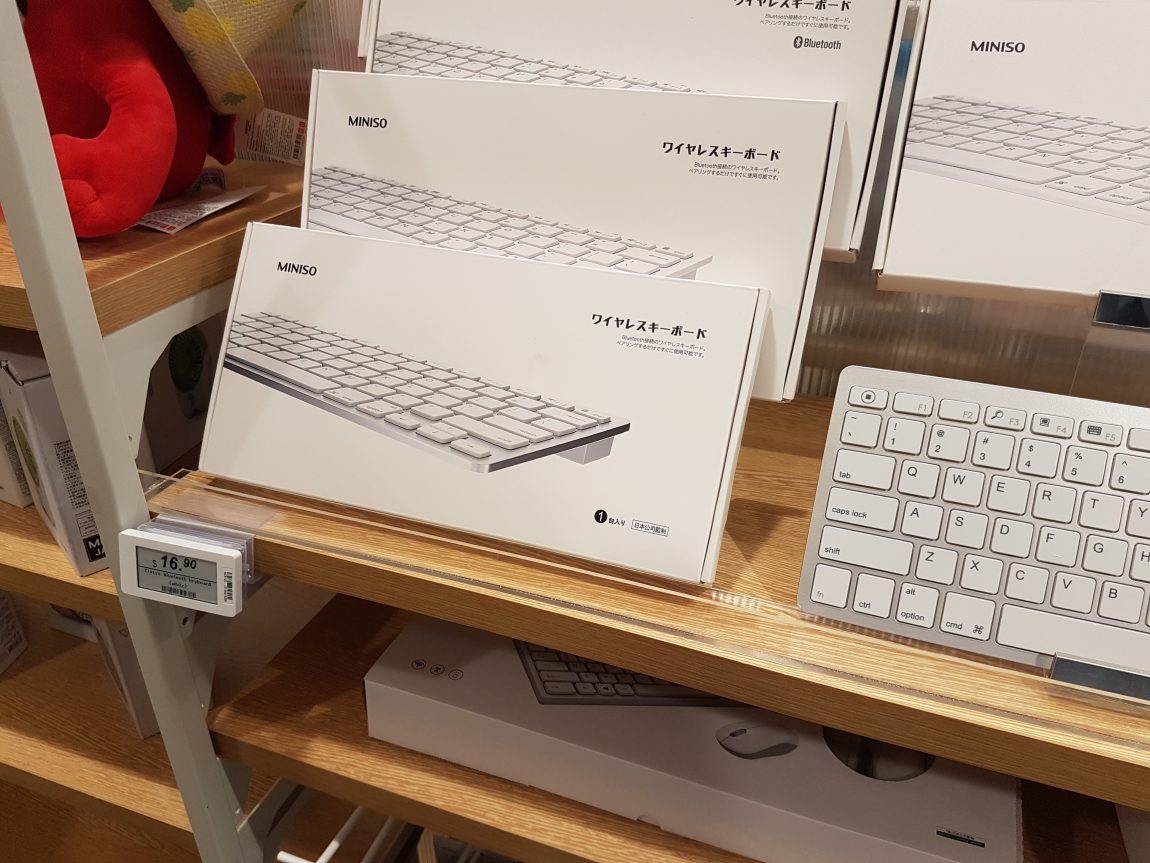 Without a fixed price to adhere to, MINISO has the freedom to come up with more 'luxurious' items. Whereas in Daiso the selection of electronic products are scant, MINISO offers a wide range of useful electronics, including Bluetooth keyboard and mice, alarm clocks with hygrometer functionality, Bluetooth speakers, lamps, selfie sticks, power banks, USB cables, headphones and so on.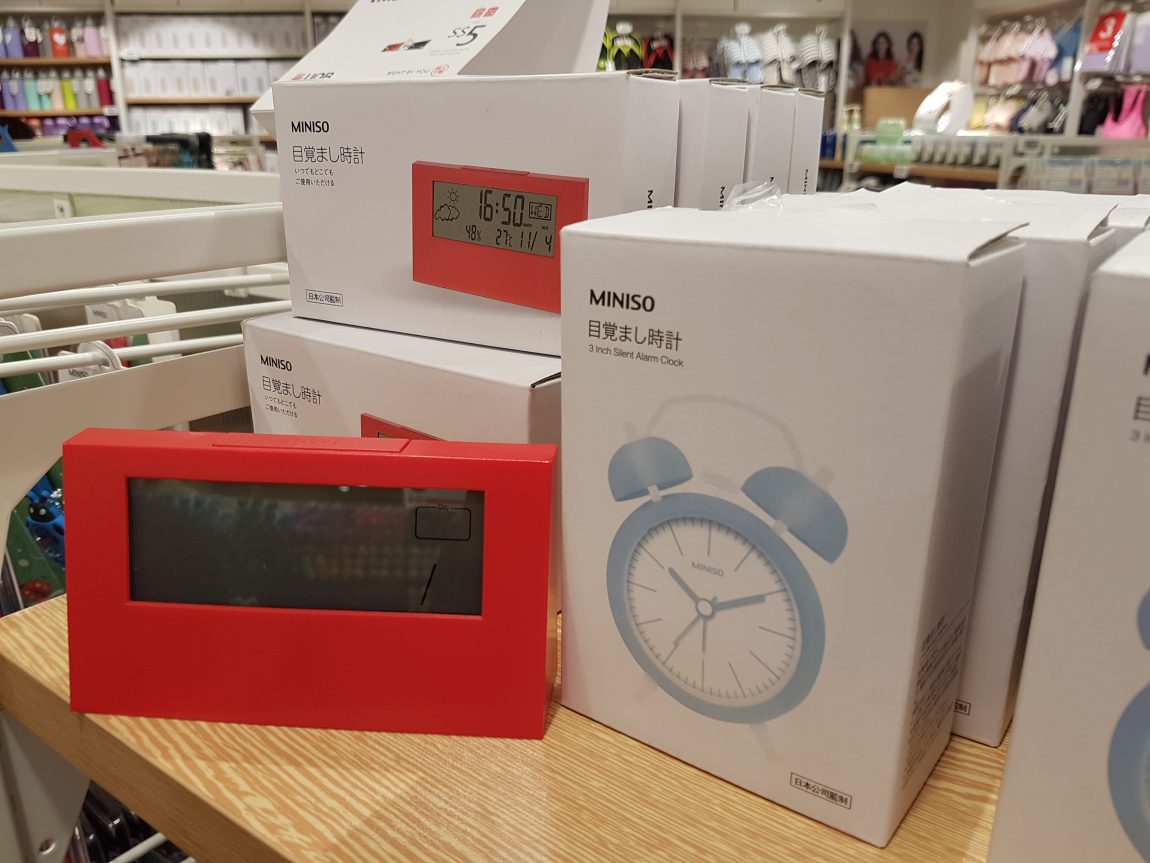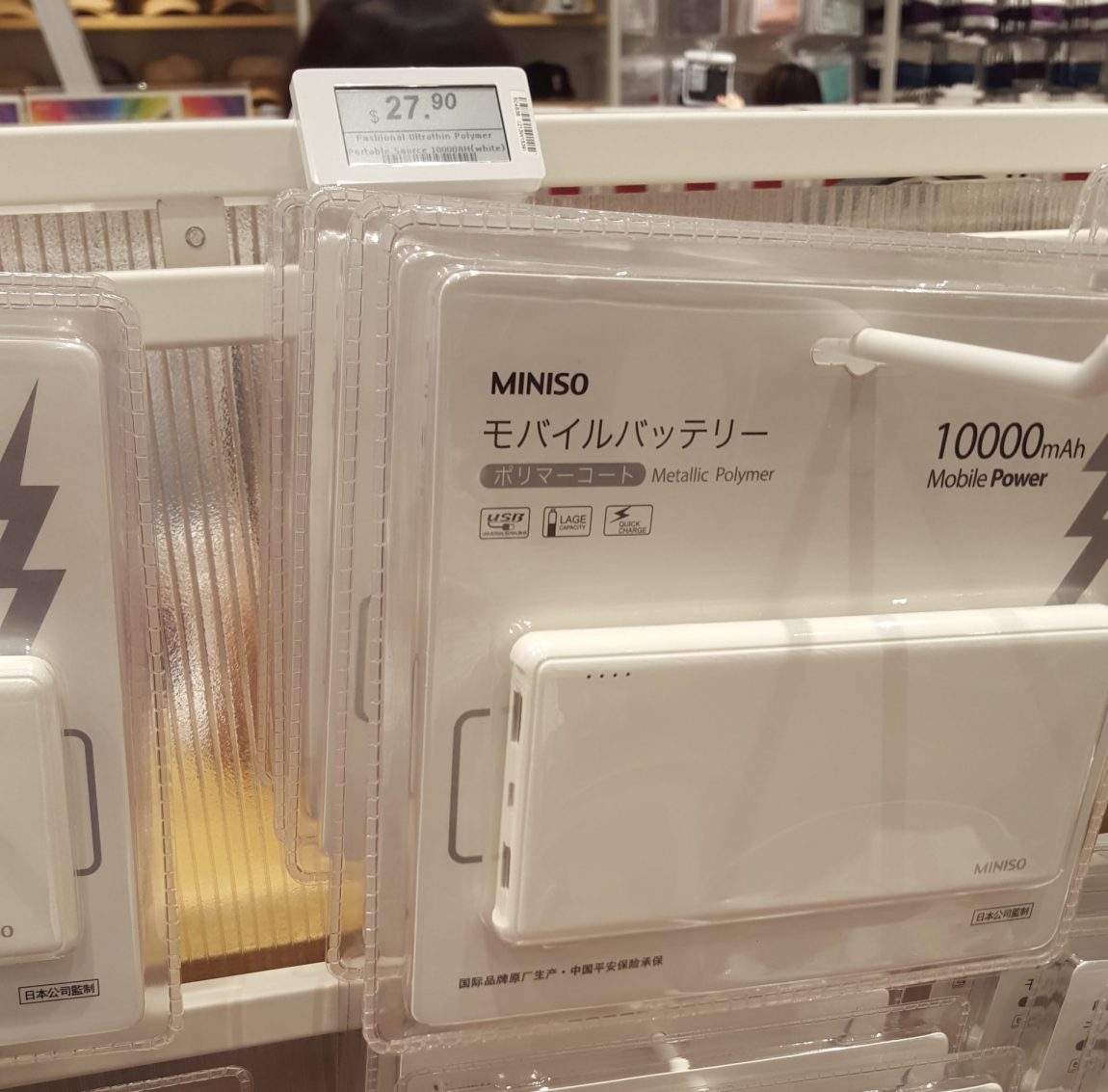 During a recent visit to Junction 8, I noticed a new Miniso outlet replacing what used to be Mini Toons. Directly on top of it was Japan Home, which is also another such "odds-and-ends". While MINISO was brimming with crowds, Japan Home was virtually empty.
I suspect the reason is that MINISO looks far more welcoming. From the store lighting, consistent packaging and the way things are organised, MINISO surely looks more high-end than Japan Home, where you would normally see things lying around all over the floor. For a lifestyle store, the production selection at MINISO makes more sense, too, since things like power banks and USB cables have become daily necessities. They also seem to be more relevant items for gift shopping this Christmas season.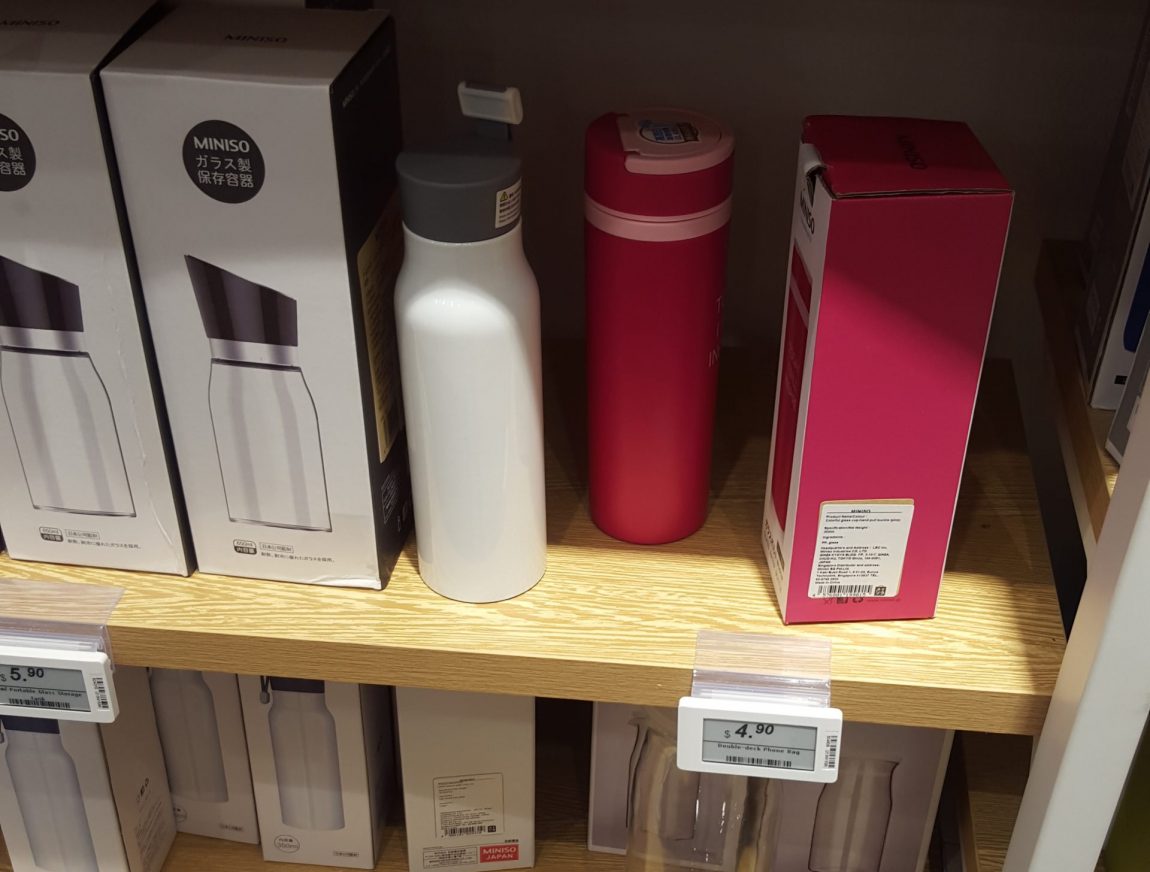 If you're tired of waiting for Haivanas to go on sale, MINISO has really cheap (and decent-looking) flip flop sandals too.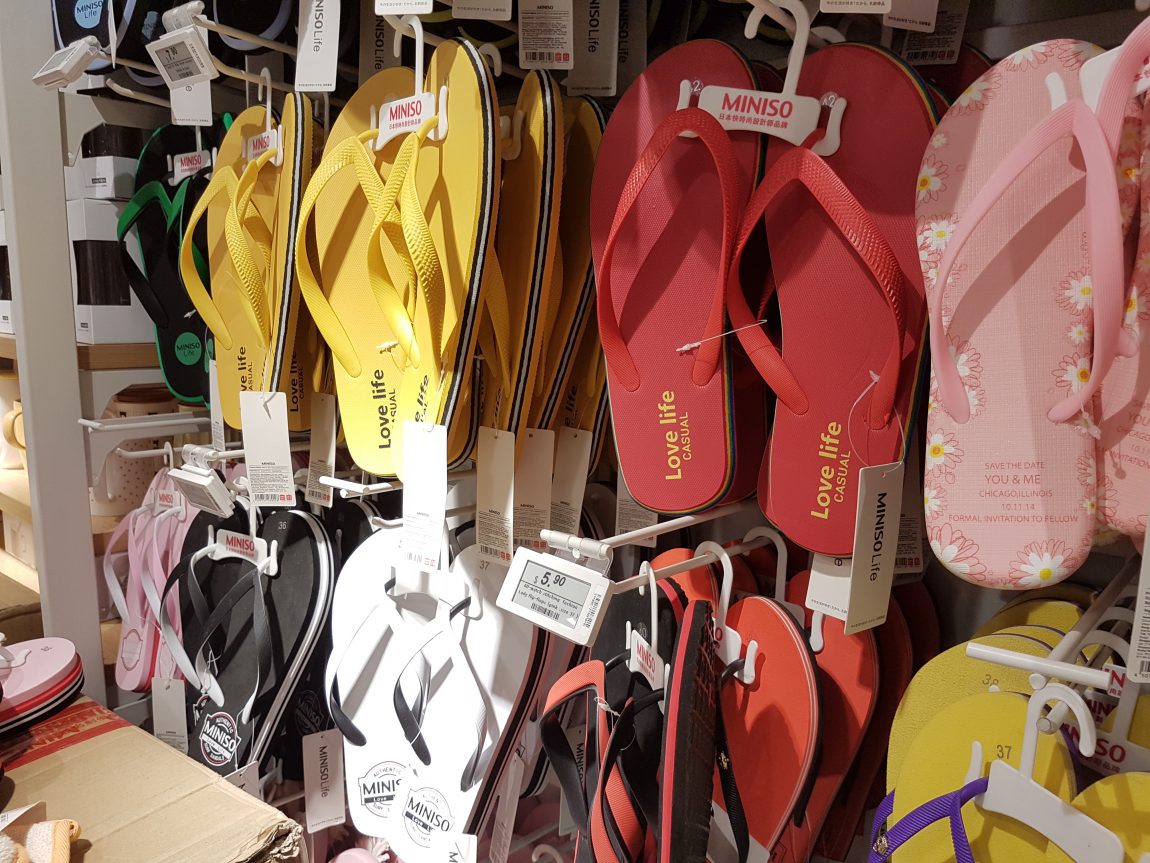 At $5.90 per piece, it's even more affordable than the Havaianas clones you see at NTUC or Giant. The "Love life" tagline is admittedly a little cheesy, but I suspect they'll fade off in no time anyway…
And my favourite product from MINISO?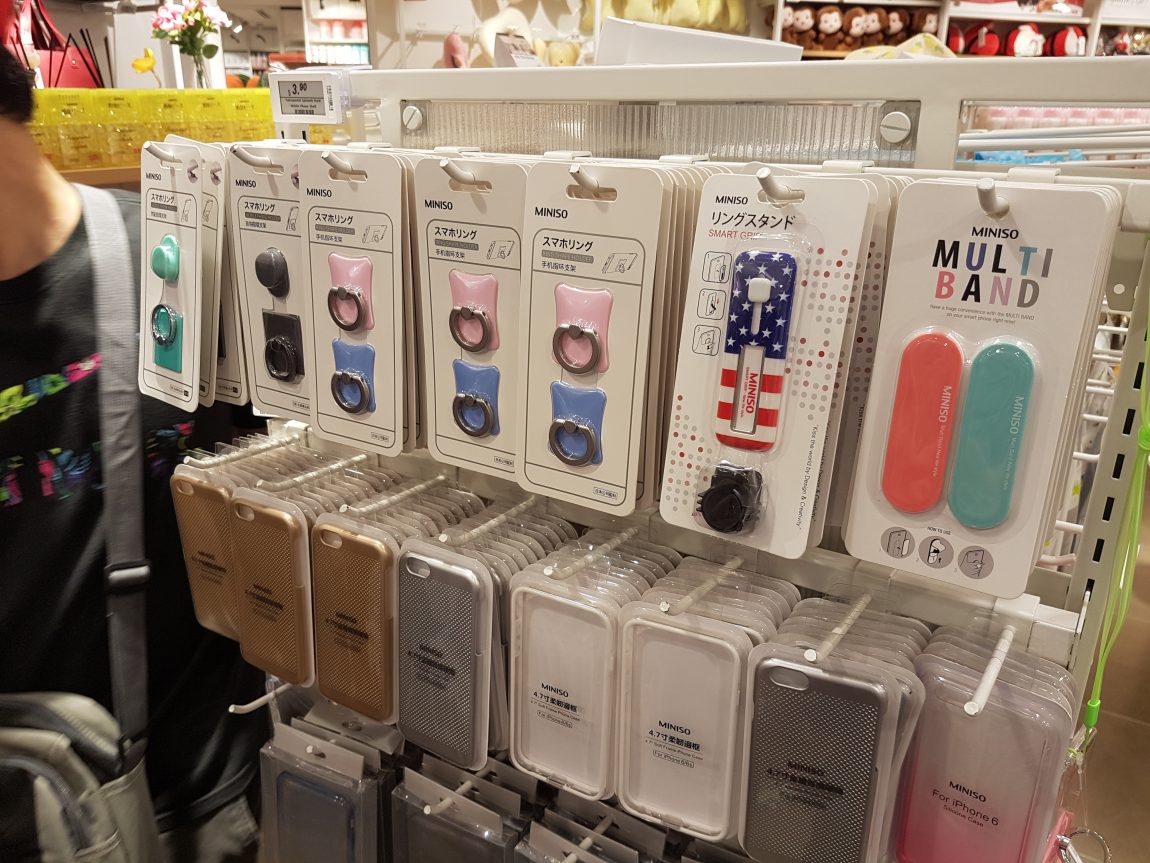 The Multi Band. They are available not only in the turquoise and pink pictured above, but also in the more understated black and white colourways. I have a black one plastered to the back of my phone.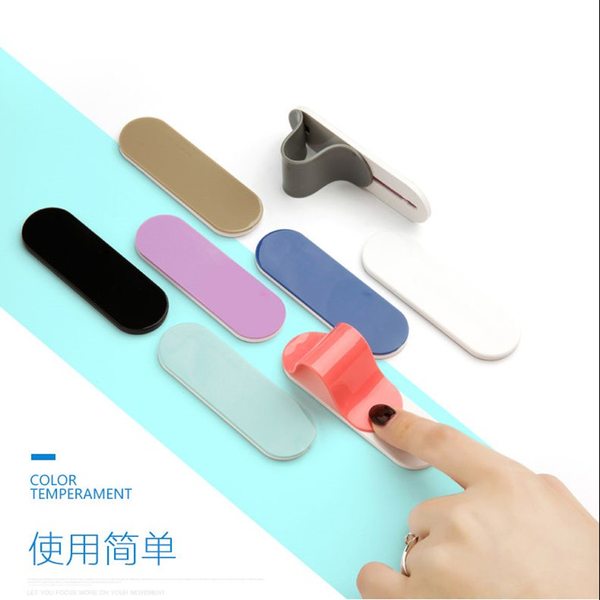 Its functionality is similar to a handphone ring, just that when it's not in use, it can be folded flat as you can see above. Thus, my S7 edge is able to lie mostly flat on the table instead of at an awkward angle, and wireless charging still works. Apart from Taobao (which is selling it for S$1 per piece) and MINISO, I have not seen any other place that sells this.
At $4.90 for two pieces, it's a worthwhile purchase if you own a large phone. Considering shipping and everything, it may even be cheaper than Taobao.
In all, despite my initial misgivings towards MINISO, the concept itself has turned out to be a successful one indeed. Naturally, with success comes competition. Earlier this month, a Korean concept store, Kioda, opened its first outlet at Bugis Junction. While it is currently focused more on cosmetics and haircare products, it's only a matter of time that they expand their selection to match. As for us, let's hope increased competition from these new players will help us avoid paying $89 for a 10,000mAh power bank ever again.