It's been nearly nine months since Funan shut its doors, and perhaps now's a good time to take stock–where have all the shops in Funan moved to?
Challenger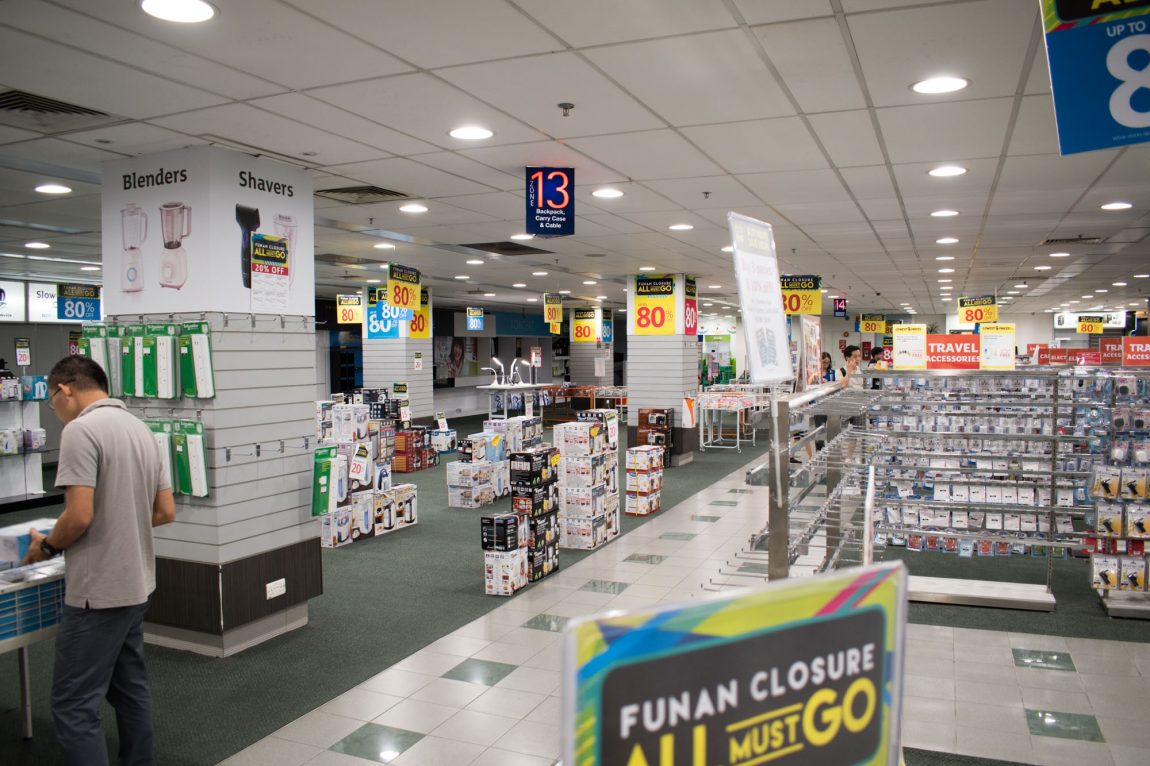 While other shops have come and gone over the years, Challenger was a mainstay at Funan. The Funan outlet was Challenger's oldest and biggest one, spanning an entire floor divided into themed sections. It had a far wider selection compared to your neighbourhood Challenger store. There were sections dedicated to gaming, networking equipment, laptops, smartphones, cameras, and even office furniture.
While Challenger initially said that it had no plans to set up a new flagship store, it eventually signed a lease to takeover the basement floor at Bugis Junction which was formerly occupied by Virtualand. The new flagship store is slated to open in Q2 2017. Here's hoping that it will feature a similarly eclectic mix of products as with the Funan store.
Camera Shops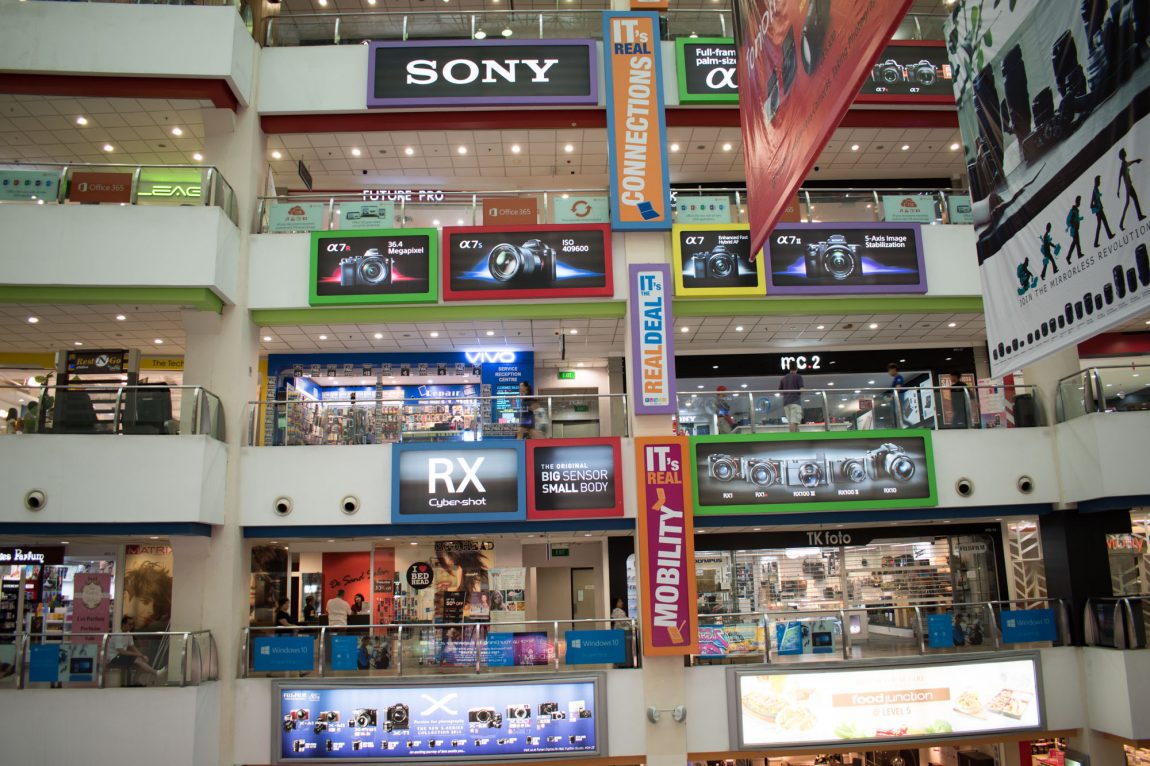 If there's one reason to visit Funan in its waning years, it would be for its camera shops. For at least the past decade, Funan had become the one-stop place if you were out hunting for a new digital camera. Sure, there's Sim Lim Square, but we all know how tarnished its reputation has become.
Alan Photo was one of my favourite camera shops in Funan. While the staff were a little "ah beng" and may come off as intimidating for the uninformed, they offer really great prices and allow you to exchange a defective product via 1-1 exchange within seven days (this is from personal experience). Alan Photo's Funan outlet has effectively shifted to Raffles City (#03-21) with effect from 2017. It also maintains a long-running outlet at Sim Lim Square as well as other concept stores around Singapore.
SLR Revolution is also a top favourite among camera buyers. Originally occupying two stores in Funan (one selling cameras and the other selling studio lighting), it has now branched out to two different locations–at Excelsior Shopping Centre (right next to the old Funan) and Raffles City.
Rounding up the list of 'big boys' is T K Foto, which has shifted to Plaza Singapura. Joining T K Foto at Plaza Singapura are Red Dot Photo, Artworkfoto and Bally Photo, all of whom were formerly located at Funan. Red Dot Photo sells a wide range of camera accessories, including venerable third-party Chromage batteries, while Artworkfoto and Bally Photo are camera shops with less-than-stellar reputation on the Internet.
If you remember, there was also this camera accessory shop cum bookstore, Riceball Photography, located on Level 1 of Funan. It has now found a new home at Peninsula Shopping Centre.
The Mind Cafe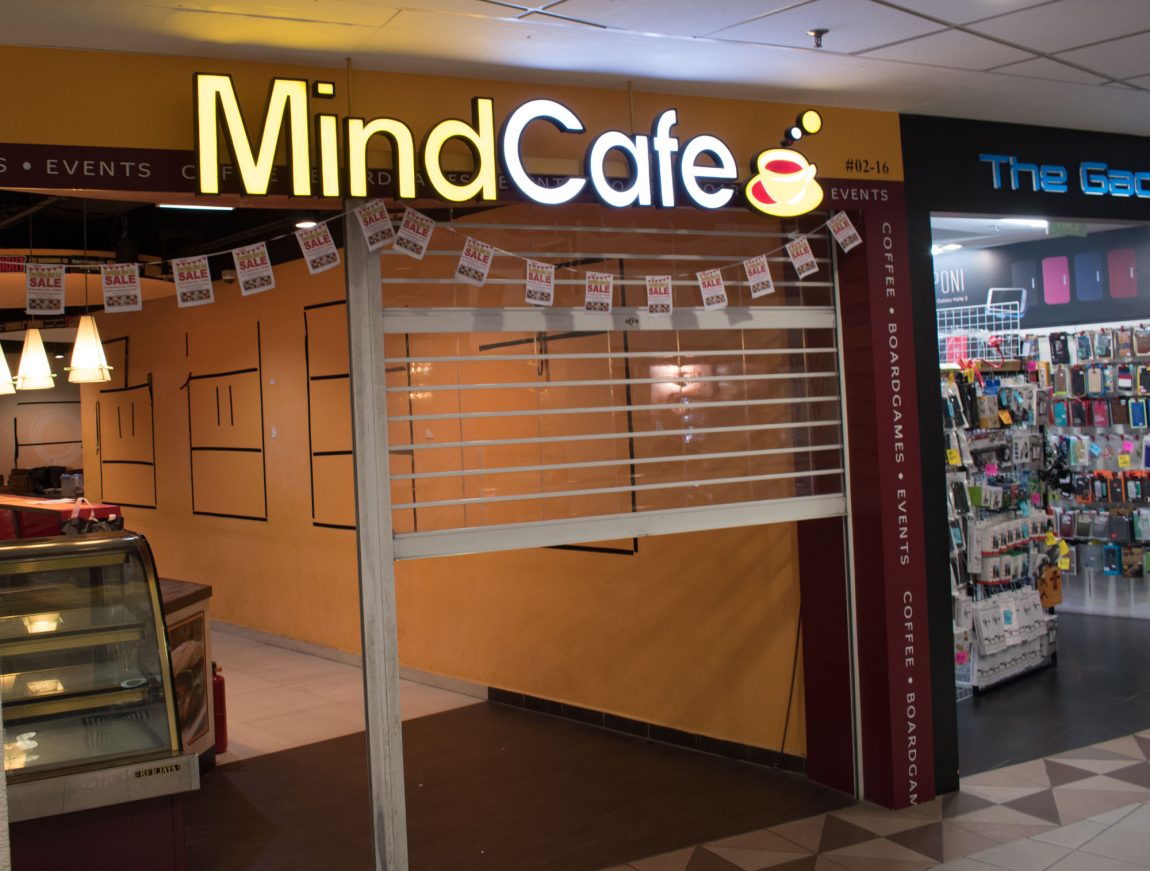 For a period of time at the end of last decade, board games went in vogue. Perhaps people grew tired of playing LAN games. Board game cafes like nEbO, Playnation and Saint Games sprouted all across Singapore. But, if memory serves me well, The Mind Cafe was the original store that started it all. Unlike Playnation and Saint Games which eventually branched out to console gaming, The Mind Cafe stuck true to its roots. Unfortunately, as the board game craze died down, so did The Mind Cafe. Today, it's only left with its original outlet at Prinsep Street.
Stationery Superstore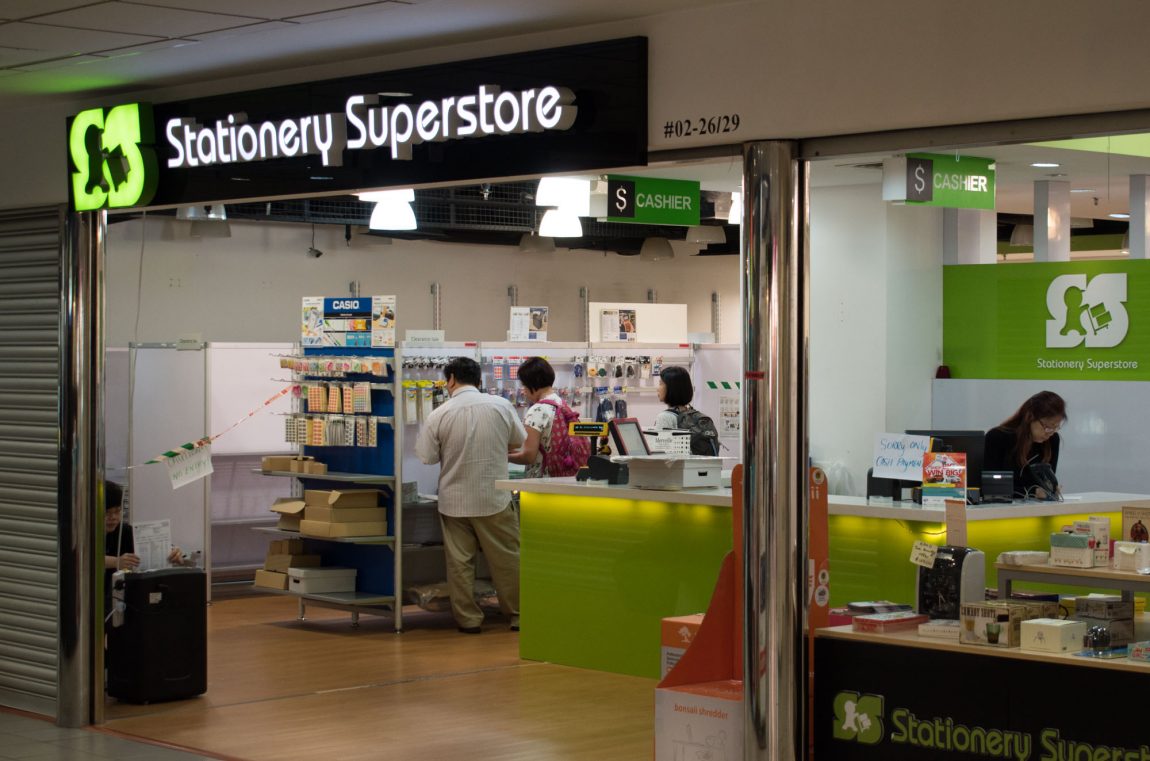 Situated on Level 2 near the escalator, Stationery Superstore was another mainstay in Funan. It sold a wide variety of office stationery, including heavy duty punchers and binders. It apparently stocked a wide collection of Rilakkuma items as well.
Unfortunately, it seems that Stationery Superstore no longer has a store presence. It had another store in Suntec City Mall which has also closed down.
Inforcom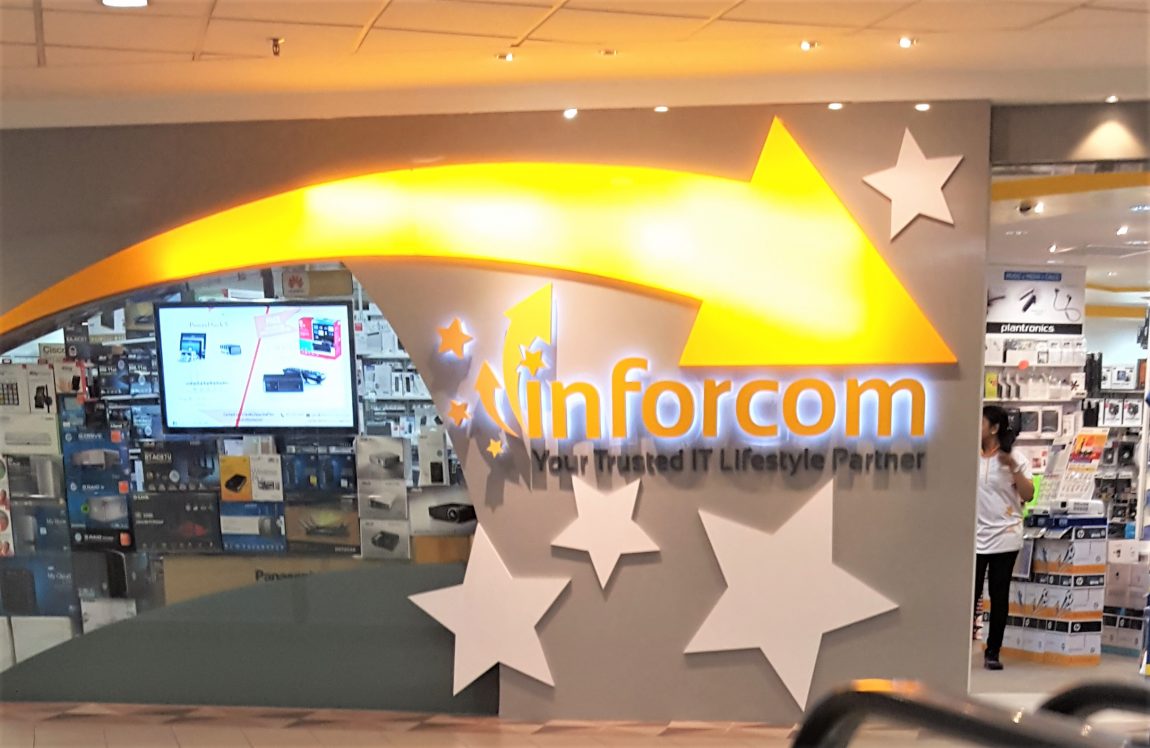 Inforcom is pretty reminiscent of typical computer shops in Sim Lim Square. It stocks a wide variety of hardware, including those not found at Challenger or Newstead. Prices are generally higher than that of Sim Lim Square shops, though this is to be expected given the higher rentals.
For me, Inforcom came in useful some five years ago when I received NS45 vouchers which I promptly exchanged for CapitaLand vouchers. I used the voucher to offset the purchase of a Creative Sound Blaster Z, which I am still using today.
Fortunately, with NS50 vouchers coming along the way, you'd be pleased to note that Inforcom isn't gone for good. They have in fact branched out to two other outlets, one at Bugis Junction and the other at Westgate, both of which are managed by CapitaLand Mall.
Alltronic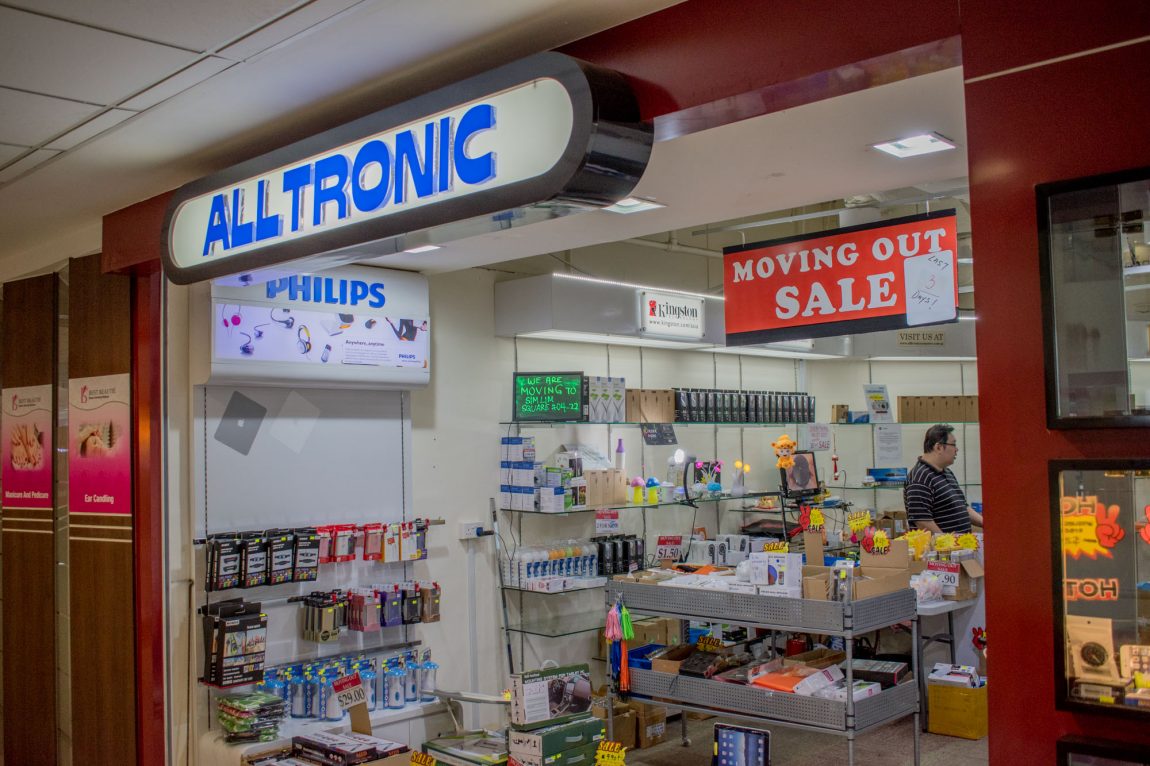 Alltronic was one of my favourite 'odds-and-ends' computer store. It sold things like M-DISCs (otherwise difficult to find in Singapore), USB hubs, laptop tables and miscellaneous computer accessories. Today, they have moved to #04-22 at Sim Lim Square, with their new signboard proudly displaying "Alltronic from FUNAN".
Other Computer/ Game Stores
Apart from cameras and the flagship Challenger store, Funan was also best-known for being a one-stop shop for computers and games/ gaming devices.
Some of these shops have branched out to Marina Square, alongside Cathay Photo on Level 2. However, most of them are now at Bugis Junction, where there is now a dedicated IT zone on one of the levels. In fact, it seems that CapitaLand Mall is now designating Bugis Junction as a spiritual replacement for Funan, with the Challenger flagship store moving in there by the second half of 2017.
All in all, Funan may be gone for now, but its spirit still lives on in other malls. In a way, this may be a good thing, since you can get your 'tech fix' at other, more centralised malls. But of course, the quaint, quiet charm of Funan is all but lost to history.