We initially thought that choosing a mattress for our new flat would be a straightforward, one-day affair. Just head down to the mattress boutiques at Plaza Singapura or IMM and make your decision based on what you like the most within your budget, right?
Unfortunately, once I went down the rabbit hole, as I assume you may have if you stumbled across this article through a Google search, I ended up in a state of decision paralysis which, ironically enough, led to a few sleepness nights. I'll preface this article by saying that I'm by no means a mattress expert; what I'm sharing here is based on my experience with mattress shopping over the past few weeks.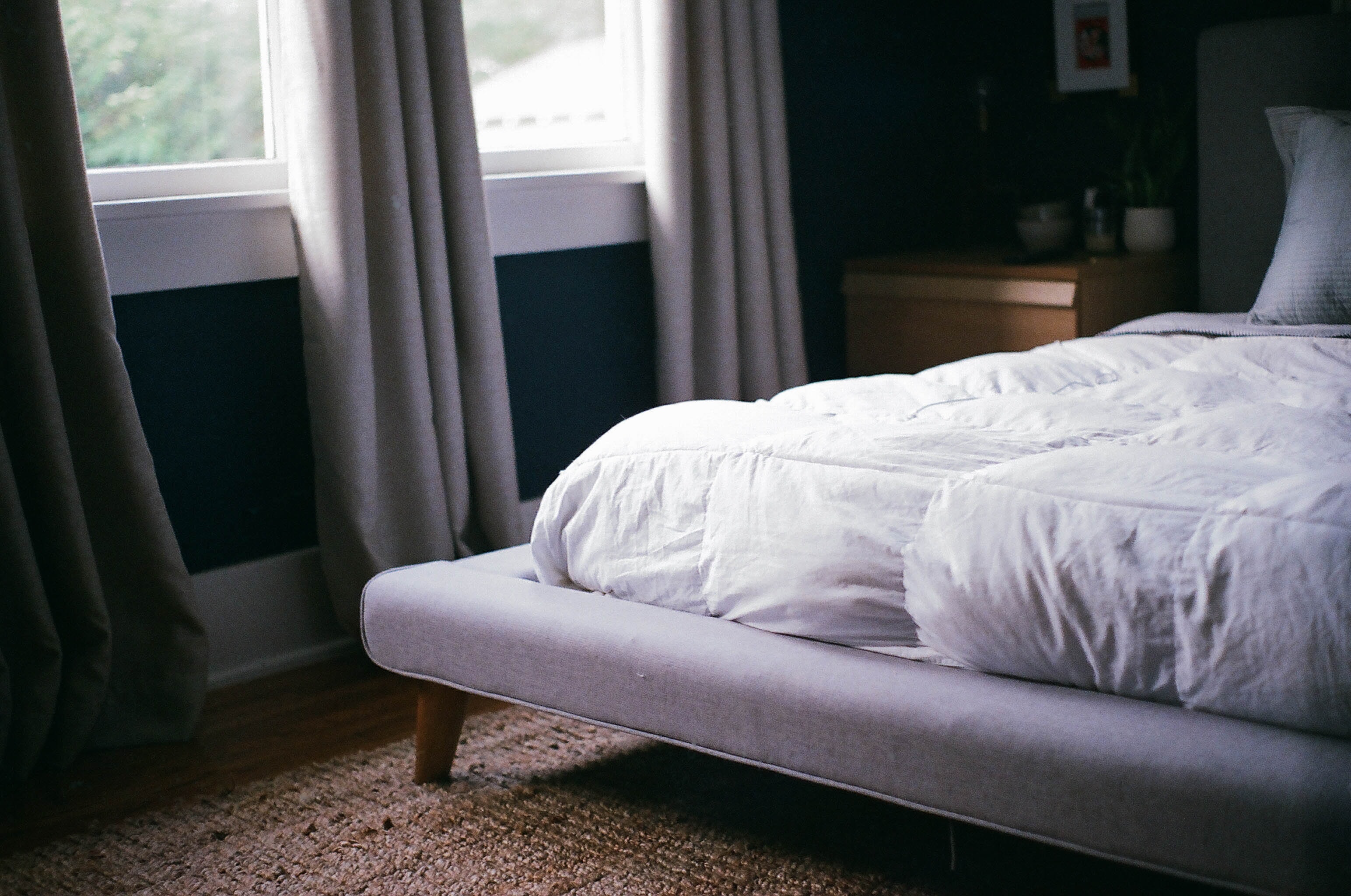 The focus of this article is on the "Big Four" brands in the United States, namely, Sealy, Tempur, Simmons and Serta, which also have an established presence in Singapore. There are, of course, other prominent brands in Singapore, such as King Koil, Seahorse, Four Star and MaxCoil, as well as alternative brands such as Origin, Noa, Peacelily and myLatex which purportedly offer better value-for-money, but covering all these brands in detail for this article would be too much for me to undertake.
In the year 2020, these four brands, commonly known as the "S" brands (sorry, Tempur), had about a combined 45% market share in the US (source). In Singapore, perhaps due to the perceived "prestige" of American brands, these brands are considered to be the "top-tier" mattress brands in Singapore, at least based on their price point.
Interestingly, amongst mattress 'purists' in the US, these four brands are shunned. Mattress Underground, in particular, suggests that these brands are very heavily marked-up and the mattresses may not always be made with the highest quality materials. For example, there are varying grades of, say, memory foam or polyfoam which you could put in your mattress. As these brands tend not to be transparent on the technical specifications of their materials (such as the density of the foam), you won't know what exactly goes in your mattress.
Unfortunately, we don't have much of a choice in Singapore. Unlike in the US where boutique brands attempt to be transparent as a unique selling point (and some even allow you to customise your own mattress with the materials of your choice), you're unlikely to find any brand in Singapore which publishes very technical specifications of what goes in their mattress. For boutique brands in Singapore, their unique selling point is, unfortunately, just getting the endorsement of some MediaCorp artiste or influencer.
And so, at least in Singapore, sticking with the Big Four mattress brands may be the safer choice, even if they are not the best. Based on what little information I can find online, Singaporeans don't generally have an issue or complaint with the mattresses sold by the "Big Four" brands, and there is a perceived difference in quality between the Big Four brands and other brands such as King Koil or Seahorse (although, it could be that we're just being suckered in by the marketing).
It's worth noting that the mattresses being sold in the US are, with the exception of certain high-end models, completely different from what is being sold here, including the coils and technologies used. What is sold in the Southeast Asian market, at least according to the mattress promotors whom I've spoken to, is catered towards our different body size and preferences. While Americans tend to prefer softer mattresses, Asians tend to prefer firmer options. Digging deeper, it appears that the Sealy, Tempur, Simmons and Serta brands which you see in Singapore operate on a licensing model, where the local licensee licenses the name and perhaps some of the technologies but otherwise operates independently from their American counterparts. Taking a glass-half-full view, given that our mattresses tend to have less of a plush comfort layer compared to American mattresses and that we are (generally) more petite in size, perhaps the quality of the underlying foam being used may not matter as much. Or perhaps given that the Big Four brands have to fight with more price competitive Asian options over here, the materials which go into our mattresses may be of a higher grade than what is being sold in America.
On the other hand, it also means that you can do a ton of research on these brands online, but they won't be of much use, since most of the information online focuses on the American market. Most of the recent discussion on mattresses in Singapore is within the confines of this HardwareZone forum thread which is very difficult to sift through and does not have much information on the "Big Four" brands. There are also a few other threads on local forums such as SingaporeBrides and KiasuParents, but the information on there is heavily outdated by now.
Other than forum threads, you get the usual advertorial guides which are barely skim the surface, or this "comprehensive" guide by Seedly which makes no mention of Sealy, Tempur, Simmons or Sealy at all. Sigh.
Essentially, what we're left with is to listen to what your local mattress promoter has to say and try to make an objective decision from there. Obviously, this is incredibly difficult, as you have to sieve through the sales talk to figure out what actually matters, and you may not know if said promoter has just embellished their claims. As much as I can, I've tried to summarise my findings below and provide you with some tips to help you make a more informed decision.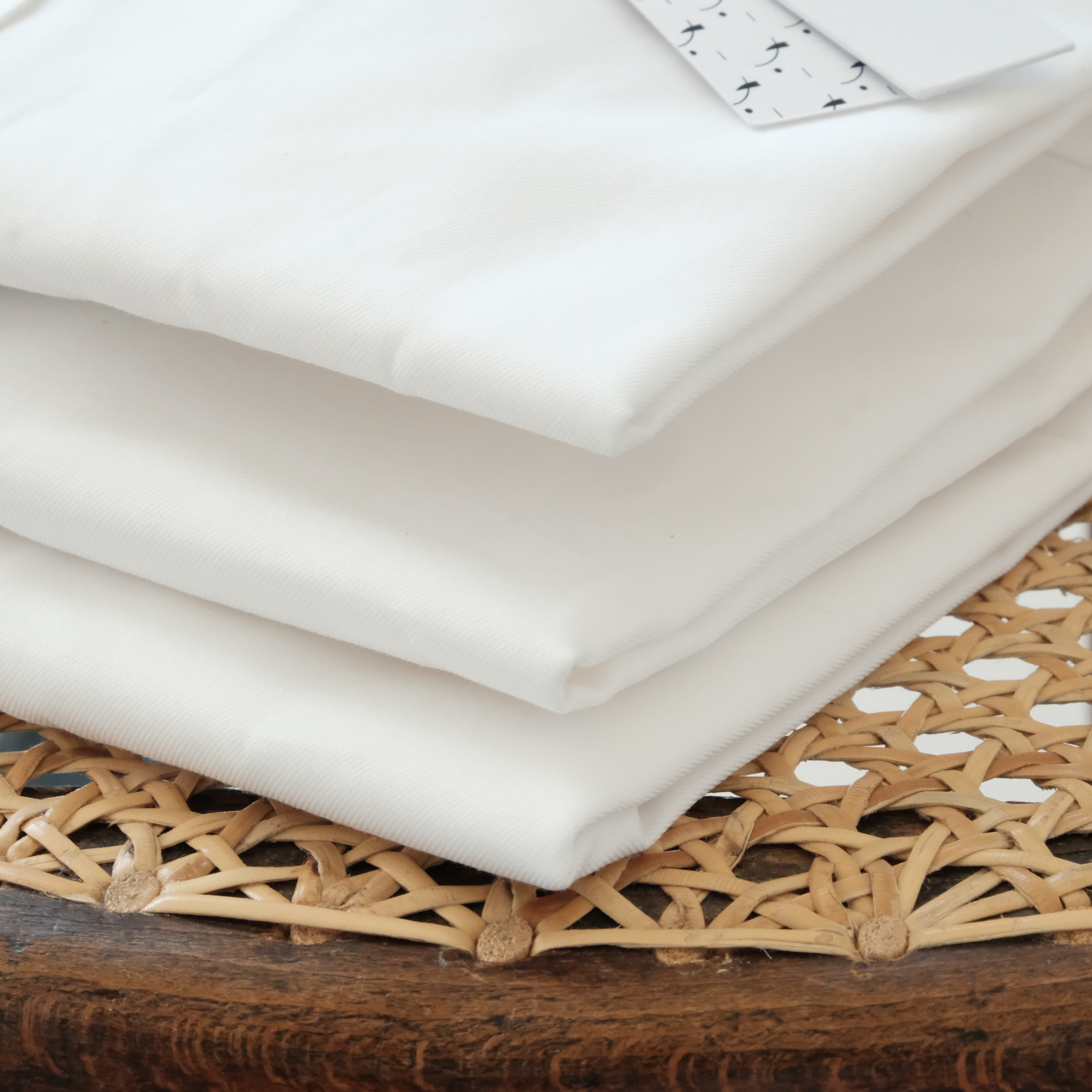 Broadly, a mattress comprises a support layer and a comfort layer. In most cases, the support layer is made up of a foam layer at the base, followed by a spring system, which in most cases uses pocketed coils, except for Sealy which uses a connected coil system. Tempur mattresses, except for their hybrid series, do not feature springs but instead uses a firm foam base as the support layer.
Some mattresses encase their support layer with a layer of foam around the edges which helps to improve edge support and allows you to sit near the edge of the bed without having the bed sag too much. Sealy calls its foam encasement system the UniCased XT. Traditionally, Simmons' mattresses do not come with any foam encasement, but their newer range of mattresses (released within the past couple of years) seem to have added this as a feature. Most of Serta's mattresses seem to come with foam encasement, although in their cheaper range, it does not feel very comfortable to sit at the edge of the bed, as it feels as though there is a "wire" around the edges. Tempur mattresses do not come with any foam encasement (given that the entire bed is foam, anyway).
The comfort layer sits on top of the support layer and this is what makes a mattress soft or plush. It helps to relieve pressure by conforming to your body shape. Three common types of comfort layers are high density foam (generally the cheapest), latex and memory foam. Tempur mattresses are known for their plush memory foam layer. Certain Sealy, Simmons and Serta models also incorporate memory foam to a certain extent, but they do not feel like a Tempur. Latex is also a popular option and available in certain Sealy, Simmons and Serta models. According to Mattress Underground, a poor quality foam and memory foam layer is likely to degrade more quickly than latex and may result in 'indentations' in your mattress. Unfortunately, the "S" brands generally use foams with undisclosed specifications so you may not know exactly what quality of foam will end up in your mattress, and so, a latex layer may be a safer choice.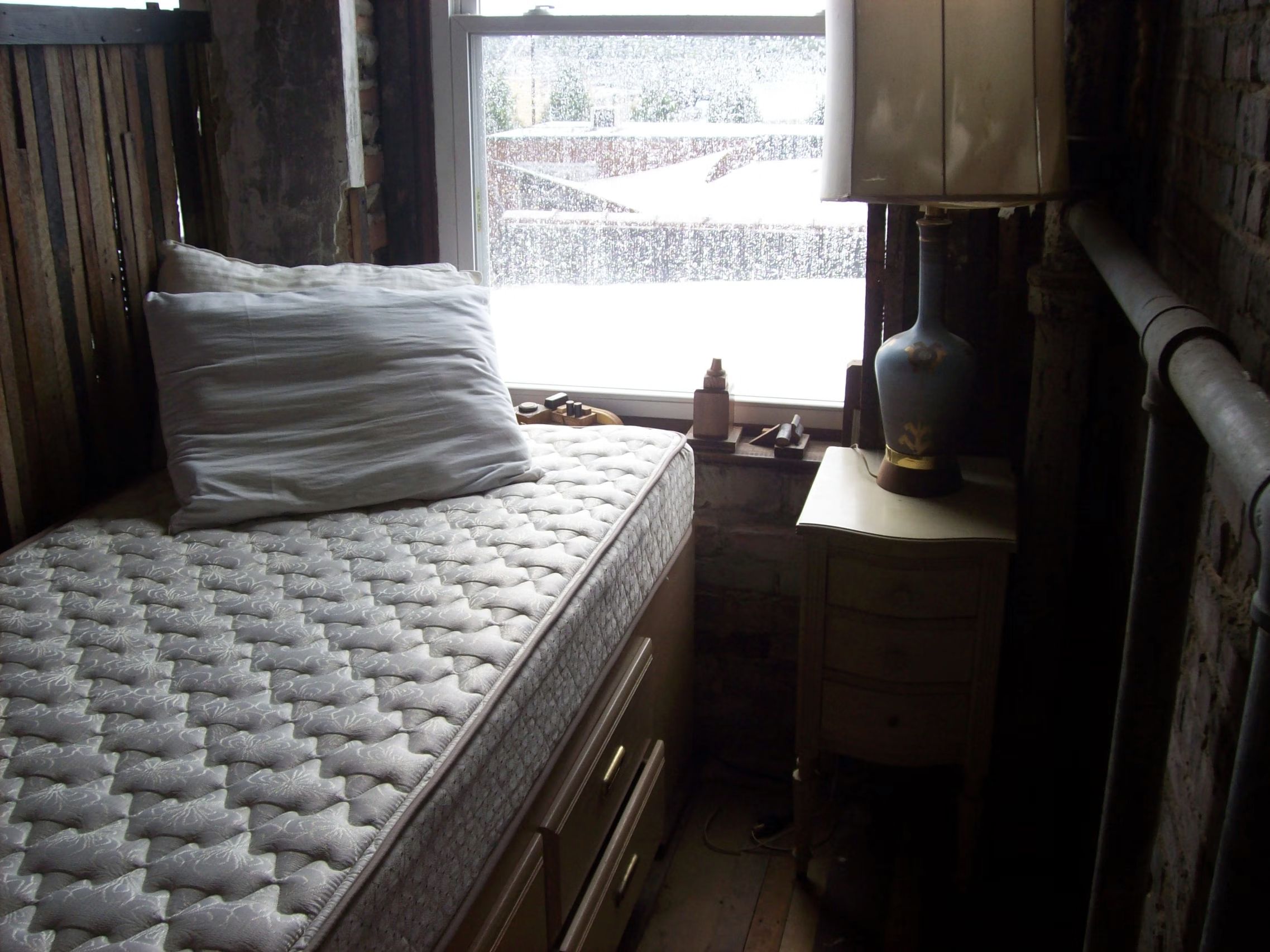 Mattress Brands and their Unique Selling Points
Next, let's go into more detail about each of the mattress brands as well as their unique selling points.
Sealy
Sealy has been in the Asian market since 2001 and was formed as a joint venture between Sealy USA and Sealy Australia. They are well known for their Posturepedic range of mattresses which are designed to provide an optimum balance of support, comfort and durability. Sealy mattresses come with titanium alloy spring coils, which supposedly adds extra durability, and a "ComfortCore" layer which is basically additional soft foam support at the back and hip areas.
Their mattresses also come with the "Unicased XT" edge support system which is supposed to prevent the mattress sagging at its edges. That said, when I tried one of the display units at Harvey Norman Millenia Walk, one of the mattresses had a bit of noticeable sagging at the edge and I was told by the promoter to "sleep a little inside".
According to one of the promoters, Sealy is the only brand which offers a "10 year guarantee" as opposed to a limited warranty. Looking closely at the terms on Sealy's website, that's only painting half the story. The guarantee covers only coils/ wires which are loose, broken or which protrude or tear through any fabric — and these are probably extremely unlikely occurrences (the foam layers are more likely to fail). There appears to be a difference between a "guarantee" and a "warranty", although what is covered under the warranty is not defined. The only thing that's said is that in the case of a warranty replacement, the user would have to pay a percentage of the price of a new mattress based on the number of years of ownership.
Unlike Simmons' and Serta's offerings in Singapore, Sealy mattresses are not pocketed coil mattresses (as you would note from the video above). Instead, the coils are connected together with helical wires. While Sealy promoters are eager to say that their connected coil mattresses are more durable and supportive than competing pocket spring mattresses, the fact of the matter is that motion transfer on Sealy mattresses is quite severe. In our tests, when one of us did something as simple as nodding our head, the other could feel the whole mattress moving, even on opposite ends of a king-sized bed. To us, this was a deal breaker — as comfortable or supportive as the mattress may be, there is no point if you keep getting your sleep interrupted by your other partner tossing and turning. It makes the mattress feel cheap.
Connected coil mattresses are generally cheaper than pocketed spring mattresses, as the coils do not need to be as densely packed together as with a pocketed spring mattress, although the use of titanium alloy in Sealy's case may even out the difference. It's also worth noting that in the US, most (or all?) of Sealy's current Posturepedic range utilises pocketed springs.
Sealy also sells a hybrid memory foam/ spring product in the $5k+ range (king-sized) at Harvey Norman, which gives you the Tempur feel and with less "motion transfer" feeling.
Tempur
While the "S" brands are renowned for their spring mattresses, Tempur is renowned for its memory foam mattresses. In recent years, they have also introduced "hybrid" mattresses with a combination of a memory foam layer and spring underneath for more support, although the promoter at the Plaza Singapura boutique told us that it has been discontinued.
I think Tempur is more of a love/ hate thing. Price wise, Tempur is no longer as prohibitively expensive as it used to be, as they have recently introduced the "One by Tempur" series which felt quite comfortable when we tried it and costs about $3,599 for the king-sized version.
What is the difference between the different tiers of Tempur mattresses? For some reason, we weren't able to coax a satisfactory answer from the promoter, who was more interested with promoting himself (apparently, we should be very fortunate to be served by the top promotor from the whole of Southeast Asia, even though the letter of commendation he received, if you look closely, dates back to 2017…).
Thankfully, the Tempur Singapore website is a bit more transparent in that regard. The "One" series have only a 5cm Tempur memory foam layer. Beneath that layer is a 10cm "profiled" layer and a 5cm durable base foam. In comparison, the Tempur Firm range (which goes for $7.5k for the king-sized) comes with 3cm of Tempur support material, 3cm of Tempur extra support material plus another 7.5cm+5.5cm of Durabase technology foam.
If you like memory foam mattresses and are okay with the price, Tempur is actually quite a good option. Mattress Underground also concedes that Tempur uses good quality materials, just that the value may not be there. Given that we don't quite get access to better quality and price competitive options here in Singapore (there is Origin, but whether its quality is as good as or better than Tempur is questionable), Tempur may be the "safe" alternative.
For us, we didn't quite like the feel of a pure foam mattress. The slow response time makes it a little more difficult to get up or to toss and turn (although the promoter kept telling us that with this mattress, you will not need to toss and turn at all!), and you'll "sink in" quite a bit if you sit on the side of the bed.
Depending on the product, Tempur mattresses come with either a 10 year or 15 year (limited) warranty. Under the warranty, you pay nothing for the first 5 years, and a portion of the mattress price thereafter.
Serta
Serta is perhaps the less well-known of the four brands. As compared to Sealy, Simmons and Tempur, you get a sense that they don't market their products as often or as well. They have a minimal online presence and their website barely works.
At least in Singapore, Serta beds are known for having a plush latex layer on top. If you like the feel of latex, Serta should be among your top choices.
Serta also has a 7-zone pocket spring system. Basically, the pocket springs are divided into soft, medium and hard variants and placed on different parts of the mattress to provide optimal support.
We had a very difficult time choosing between Serta and Simmons. Serta beds in general have a very soft and plushy feel, while at the same being very supportive. One of our favourites, the Serta Perfect Sleeper Albany, is available from Harvey Norman for about $4.2k for a king-sized and features two 2-inch layers of latex (one firm and one soft) and the 7-zone pocket spring system. Price wise, Serta beds in Singapore appear to be more affordably priced (as compared to the other three brands). That said, we noticed the top layer of their mattresses tend to become 'fluffy' over time. I guess this won't be an issue if you place a mattress protector over the mattress.
Warranty wise, Serta provides a 10 year limited warranty, although a free replacement/ repair is only provided in the first two years and you have to pay a portion of the mattress price thereafter.
Simmons
Simmons is perhaps the oldest brand (of the four) in Singapore, having been set up since 1993 (or earlier). In Singapore, the BackCare series has gained quite a bit of (positive) reputation, with the BackCare 4 being one of the staples of the lineup. The BackCare series, sans the BackCare 5 which has a memory foam layer on top, are extra firm mattresses and suitable for people with back issues. Having a mild case of slipped disc, I was quite keen on the BackCare 4, but it turned out to be too firm for my liking (as I was also a side sleeper). Granted, you can always lop on a mattress topper (e.g. of the latex or memory foam variety) but we preferred having the "features" integrated within the mattress itself. The BackCare series have apparently been in the market for since 1977 (though not too sure when it was first launched in Singapore) and so, if you want a tried-and-tested firm mattress, the BackCare series is the way to go (and are made in Japan).
Of the four brands, we were most keen on Simmons (after doing an initial tryout of the four brands) and hence, most of our research focused on Simmons thereafter.
As I understand from several promoters, Simmons manufactures their coils for the Singapore market in either Japan or Suzhou, China. The Japanese coils are supposedly firmer. The ones used for the BackCare series supposedly provides 20% more support than the typical coils. Meanwhile, the ones used for the Beautyrest series are, depending on who you believe, either (i) the same as the BackCare series (which could be the case, given some of the Japanese Beautyrest models such as the Custom Royal are advertised on the Simmons website as having the 20% more support as well); or (ii) softer than the BackCare coils as they are finished to a different temperature. On the other hand, there are at least two variations of the Suzhou coils out there. One is pre-compressed to a lower height (like on the Marina Bay Signature series), which supposedly makes for a firmer mattress, and the other is pre-compressed to a higher height, which supposedly makes for a plusher mattress. Yet, another promoter told us that for one of their mattresses, the Suzhou coil used is similar in terms of support as the BackCare 3 and 4 (which suggests the presence of at least another variant, although another promoter insisted that was not true).
Quality wise, it appears there is not much of a difference (apart from the fact that Japanese coils are likely firmer), although our brains are probably wired to think that made in Japan products are better.
Depending on where you buy your mattress, you get to have a combination of high density foam, latex, convoluted foam and memory foam in your Simmons mattress. The "memory foam" used in Simmons mattresses are nothing like those found in Tempur's products, which could be a good or bad thing depending on your preferences. There is no definition of how dense the "high density" foam in Simmons mattress are, so we were a bit wary about potential sagging issues. In the end, we placed a deposit for the king-sized Beautyrest Palm Bay mattress sold at Metro, which comes with a 3 inch latex layer and felt plushy yet supportive.
In terms of warranty support, while Simmons advertise a 10-year warranty, the warranty is quite limited and a free replacement/ repair is only provided in the first two years and you have to pay a portion of the mattress price thereafter.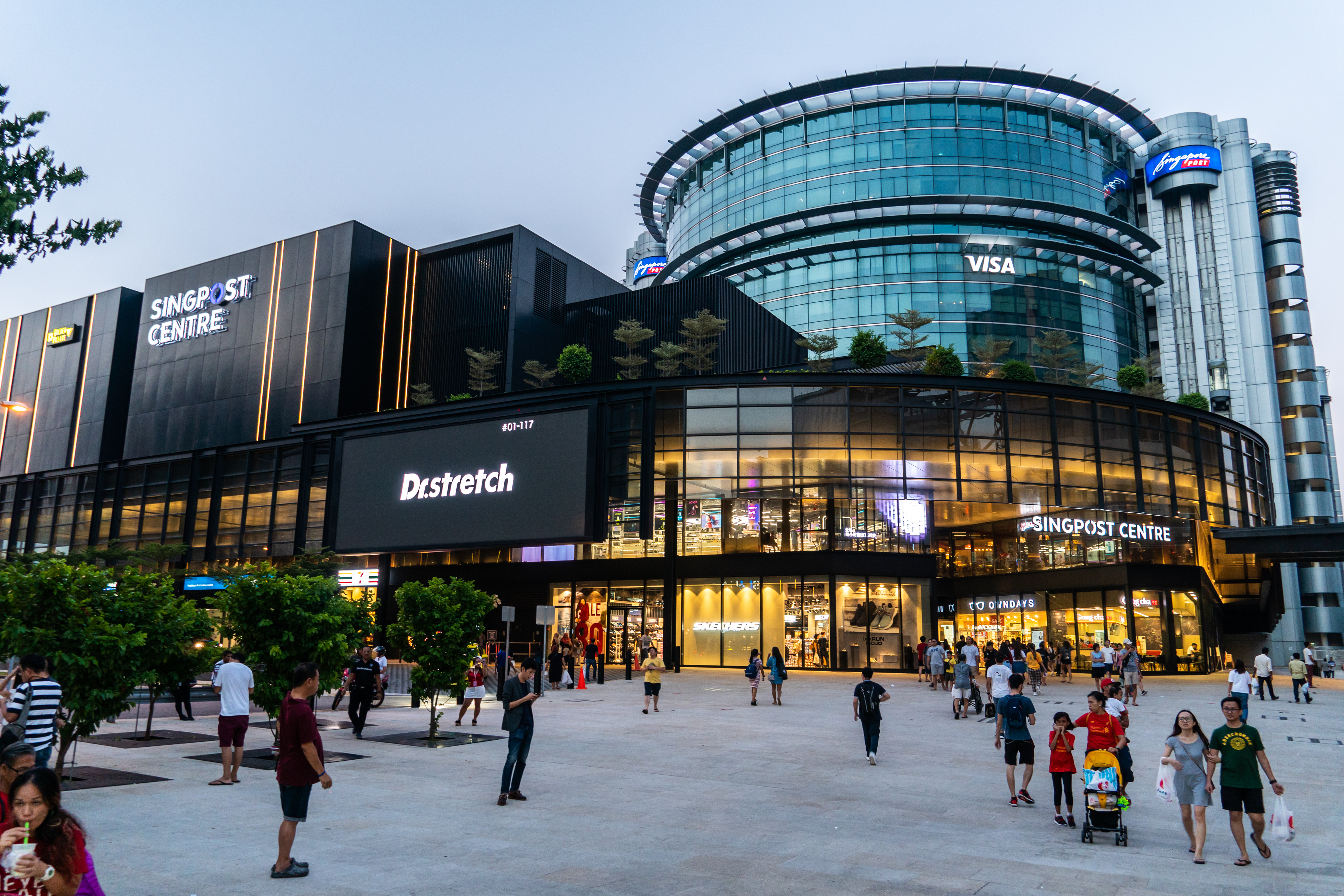 The Big Four brands sell their mattresses either through their own boutique or through other authorised retailers — generally departmental stores such as Tangs, Takashimaya, Courts, Harvey Norman, Metro and Isetan (R.I.P, Robinsons). While there are certain models that are sold across various stores, there are also the "in-house" models which are exclusive to each store. This is where it gets frustrating as it is difficult to compare across models. I guess the reason for these "in-house" models is to prevent people from comparing prices across different stores.
Thankfully, the mattress promoters are generally quite well versed in what models other competing departmental stores sell, so it's good to make your own comparison at a first store and ask for a comparable model in another store.
Based on my experience, Courts seem to carry mattresses at a more affordable price point whereas the Millenia Walk outlet at Harvey Norman carry very pricey options that cost upwards of $10,000.
Certain mattress promotions (such as free pillows or bedframes) tend to be consistent across the same brand no matter which store you visit. Where they differ is in the in-house offer, which may vary from store to store. For example, at the time of this article, the Simmons Gallery has a very attractive 10% + 5% offer if you pay by Kris+, and you get 6 miles per dollar on top of that.
If you're not looking to get your mattress immediately but within the next, say, six months to one year, certain departmental stores, such as Isetan, Tangs, Harvey Norman and Metro, allow you to place a nominal (say, $100 or $200) deposit to lock in the price. This is what we did. Typically, the deposit is refundable in the form of vouchers or exchangeable to another model or even brand from the same store, so there's really no harm in placing a deposit (although I suspect you will probably face some resistance from the mattress promoter if you try to change to another brand). There is also a 'price guarantee' in that if the price drops within the next few months (before your mattress delivery), you will be able to enjoy the lower price.
Given that different retailers stock different models, the best strategy when mattress shopping is to head to a place that has all these retailers within close distance of one another. And so, the best place to go is Orchard Road.
From Orchard MRT, you can first head to Tangs at Tang Plaza (Level 3) (note that Tangs does not carry Serta), followed by Isetan Scotts (Level 4) and then Takashimaya at Ngee Ann City (Basement 1). Next, cross the road over to Paragon to visit Metro at Level 4 (note that Metro does not carry Serta as well) and then Courts Nojima at The Heeren (Level 3). Then, walk down further to Harvey Norman at Centrepoint (Level 3). Lastly, walk down to Plaza Singapura where you can find the boutiques of the Big Four brands at Level 5.
That said, I doubt you can over all these places within a single day (unless you already have an idea of what you're looking for). For us, we unknowingly spent four hours just within a single departmental store, trying out all four brands.
Hopefully, this article helps you in making a more informed choice when shopping for the Big Four brands. Good luck and sweet dreams (and feel free to leave a comment)!