Ramadan is upon us once again, which also signifies the start of the annual Geylang Serai Market Bazaar. Billed as the biggest pasar malam event of the year in Singapore, it hosts 900 stalls across a few roads right outside Paya Lebar MRT.
Stalls are well in demand, since the bazaar is always teeming with crowds all month long, Muslim or non-Muslim alike. Rental is said to be as high as $17,000 this year, and some shops (probably those not selling food and those not blessed with TheSmartLocal's or LadyIronChef's midas touch) are still struggling to break even.
As you would expect, prices are exorbitant (at least, by pasar malam standards) and are at least on par with that of recent large-scale pasar malam events like Artbox and River Hongbao. Still, that isn't enough to deter the millennial crowds, who are apparently willing to pay $20 and upwards for a slice of avocado toast.
Getting there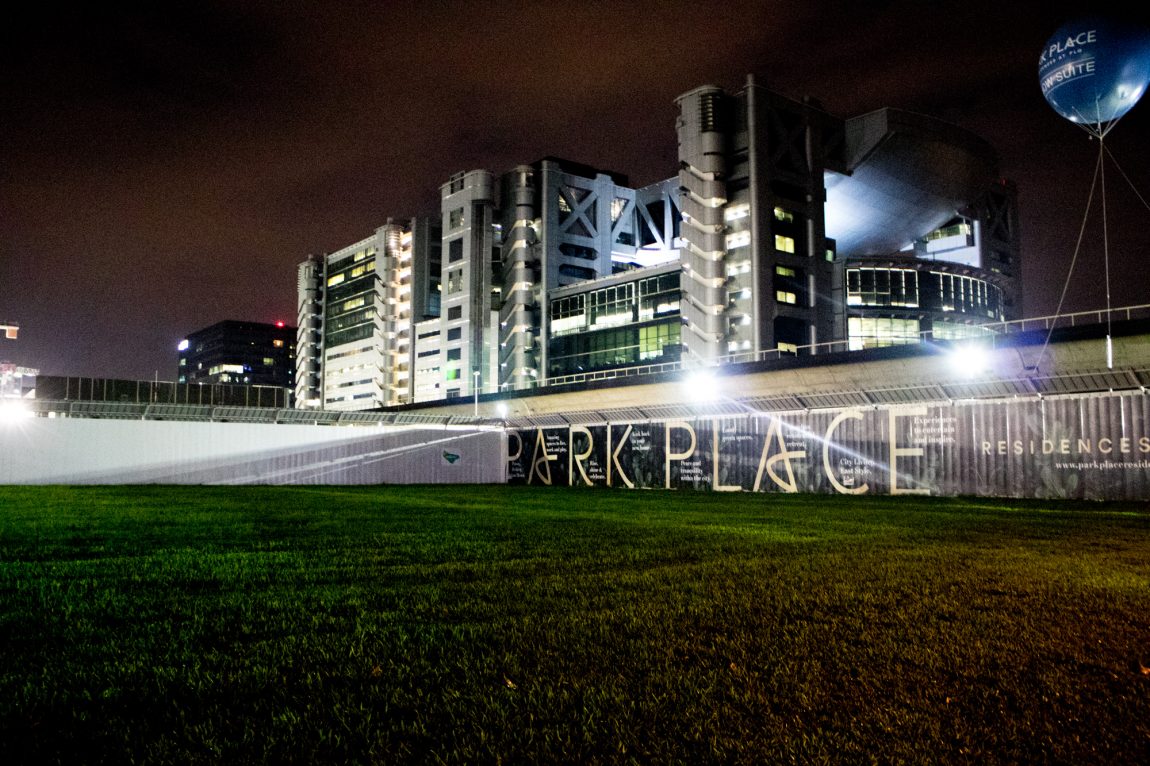 In prior years, the Bazaar was always held at the open field outside Paya Lebar MRT (East-West line side). This year, it's a little different, as there's lots of construction going on. It's now situated a little further up, about a 800m walk away from the MRT. From Paya Lebar MRT, you can either exit left or right. Just make a U-turn once you reach the side road. Or… just follow the crowds, as I did.
Breaking fast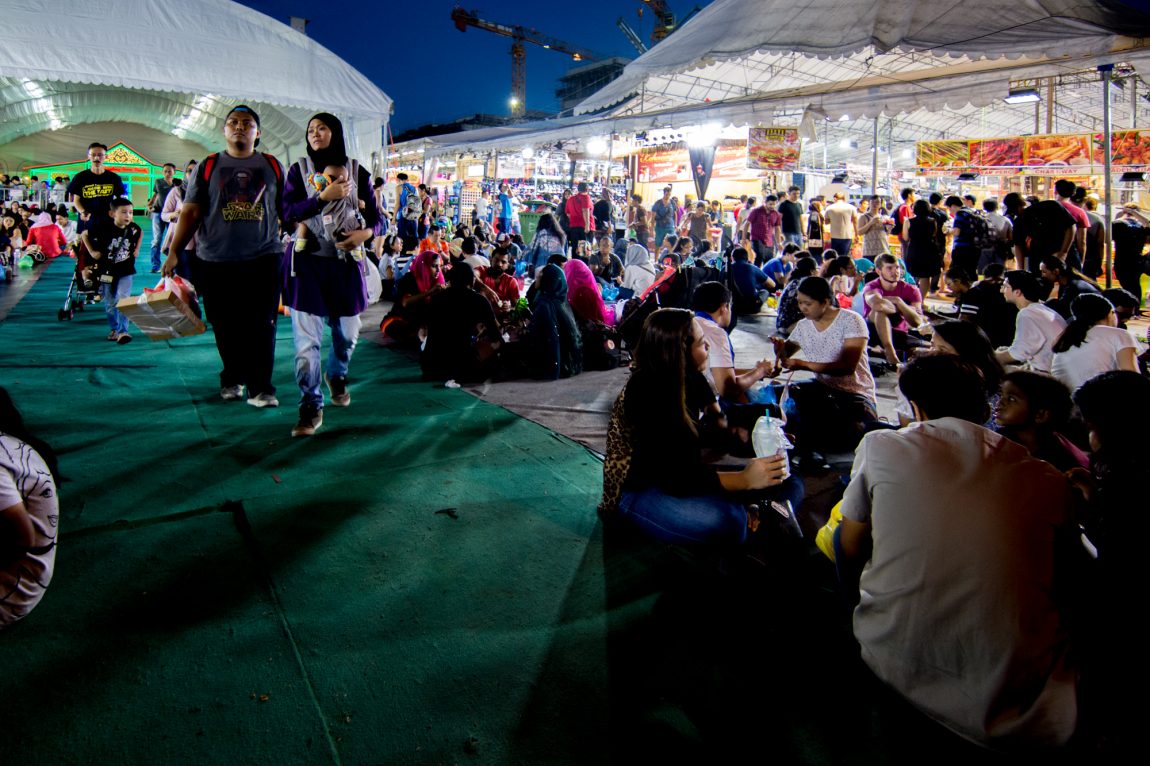 At a few minutes past seven, the Muslims finally break their fast. There's an large open area with mats laid out where friends and family gather to quench their thirst and have a sumptuous meal.
(Hipster) food galore
As with all recent large-scale pasar malams, there's lots of hipster food going around.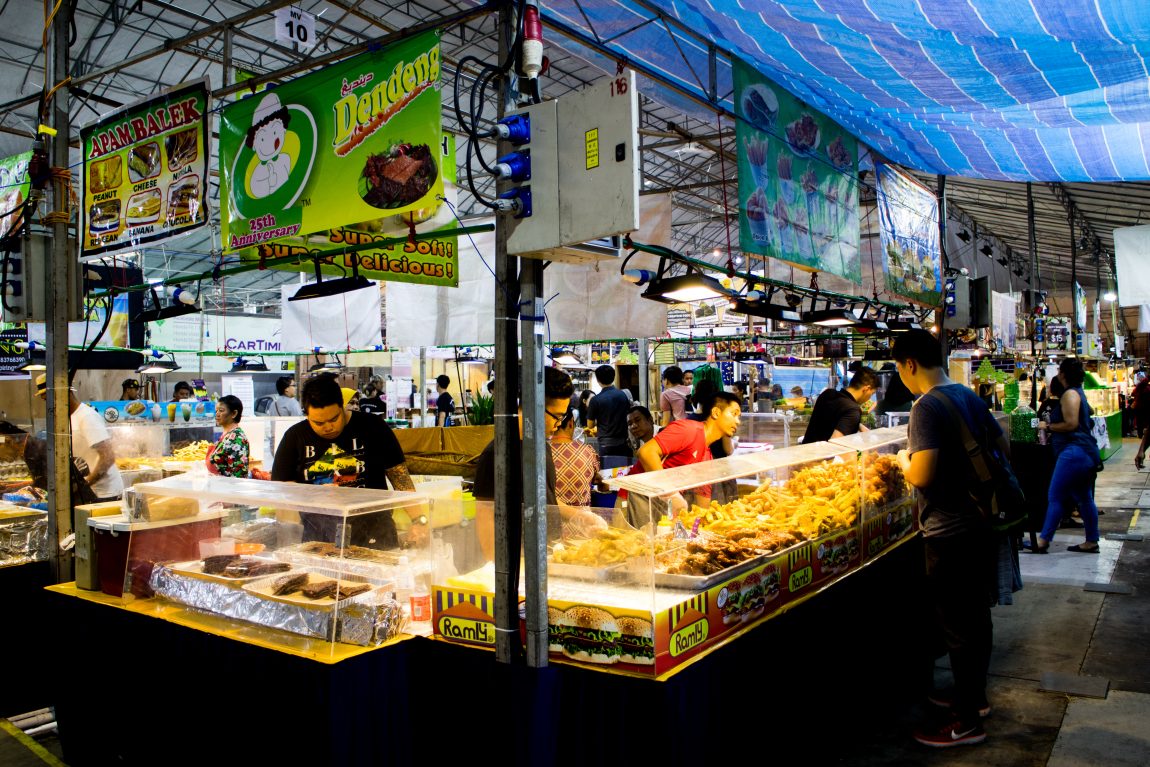 For pasar malam traditionalists, don't worry: there's still Ramly burgers and the assortment of fried food sticks and tandooris, albeit at slightly inflated prices.
There's also kebab, though perhaps in an effort to modernise, they now have it with chocolate sauce as well.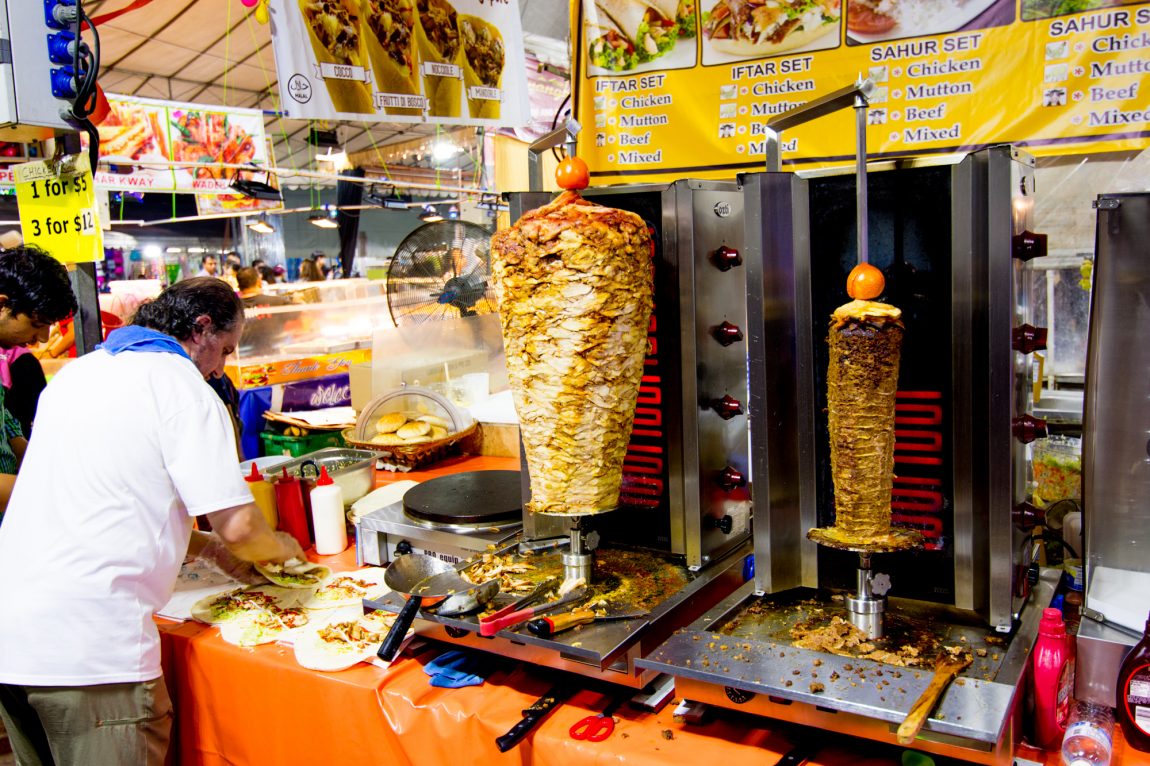 Other than these, the rest are all 'artisanal' (read: hipster) food at corresponding prices. You can't really blame them: with stall rentals so high, the only way to survive is to differentiate yourself.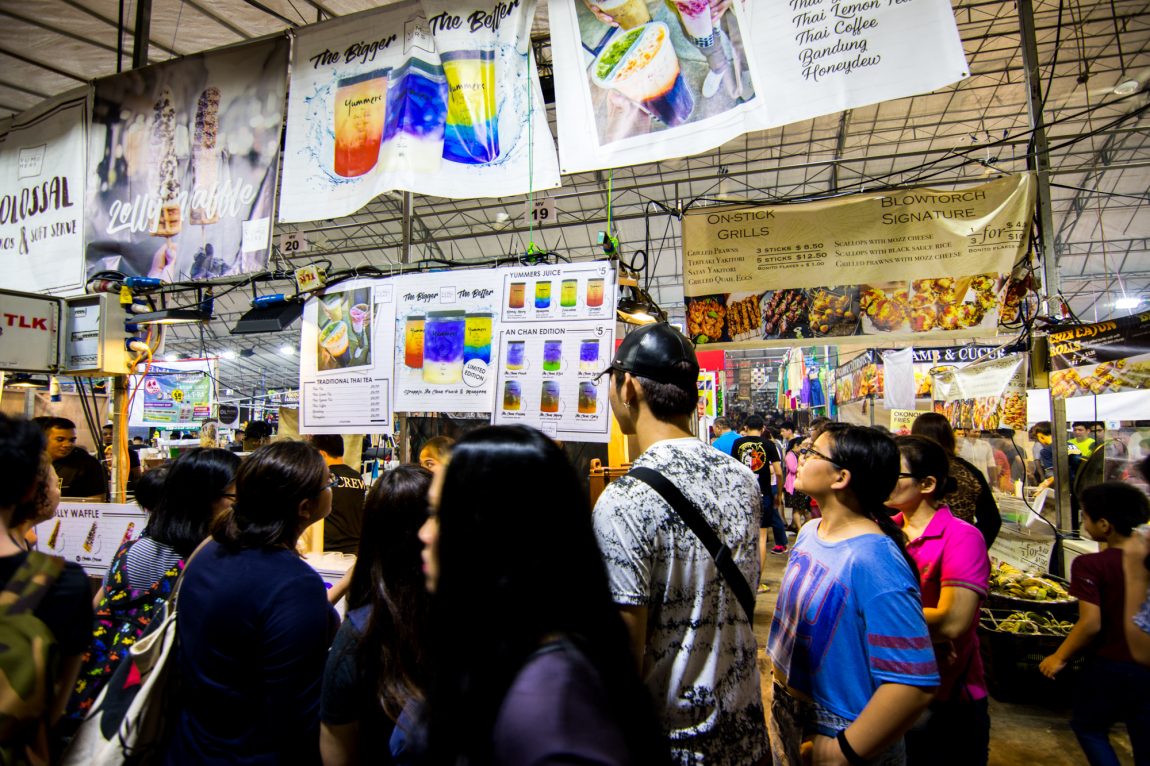 Colourful juices. Once a novelty, it's now same old, same old.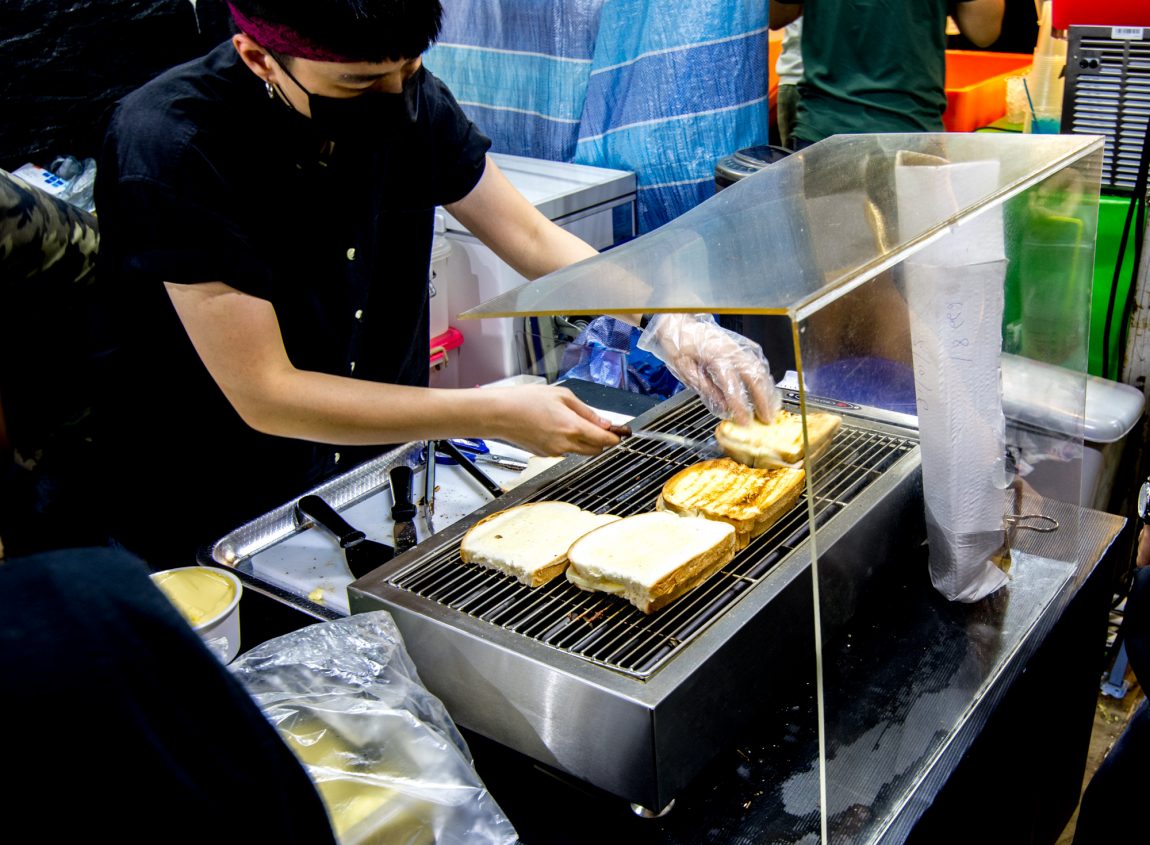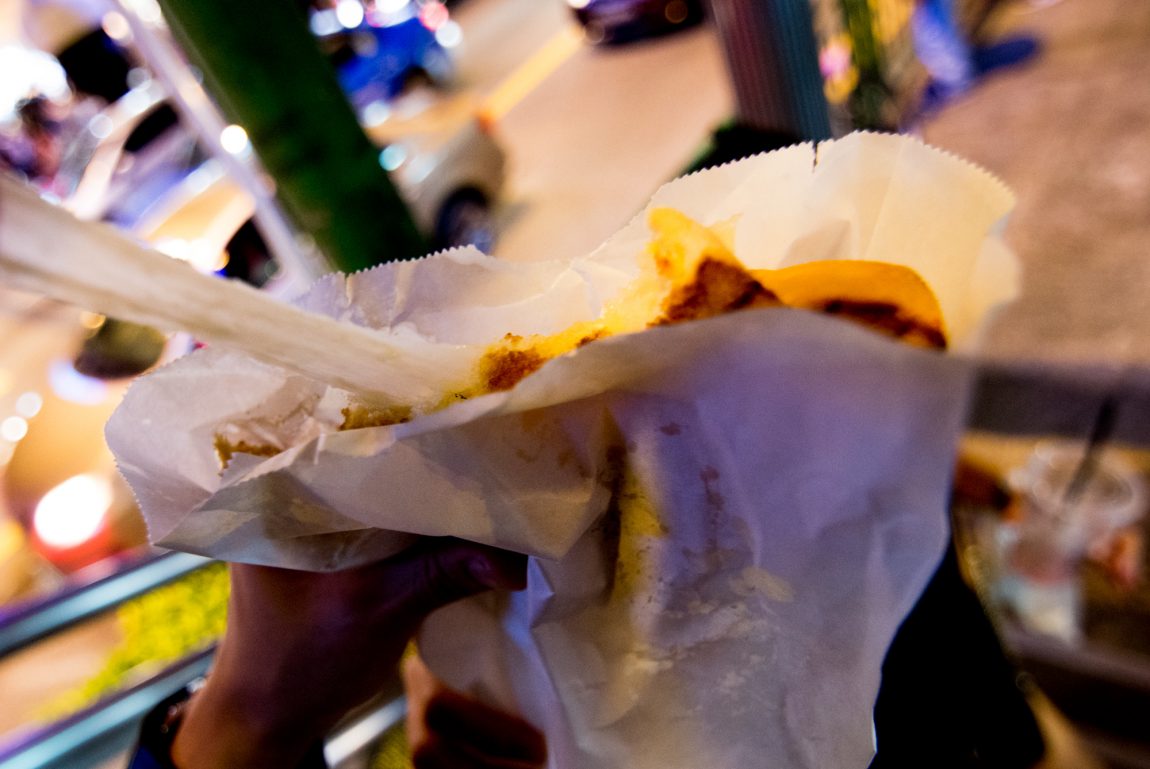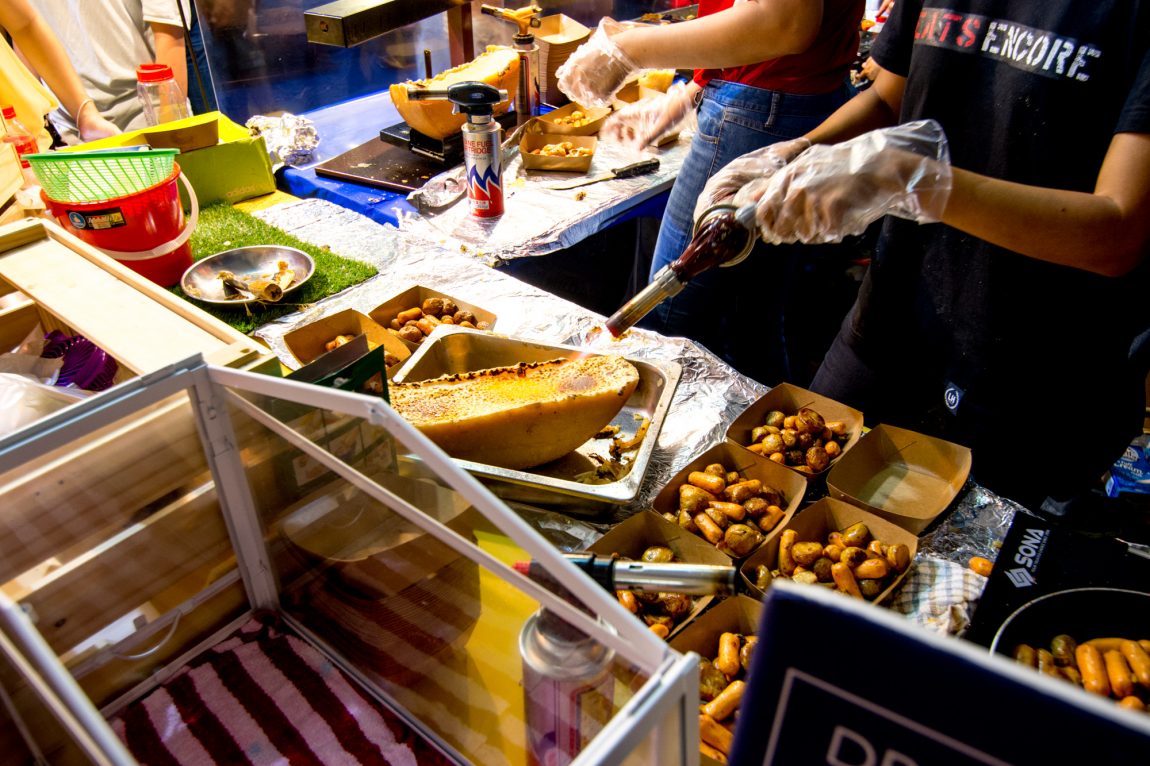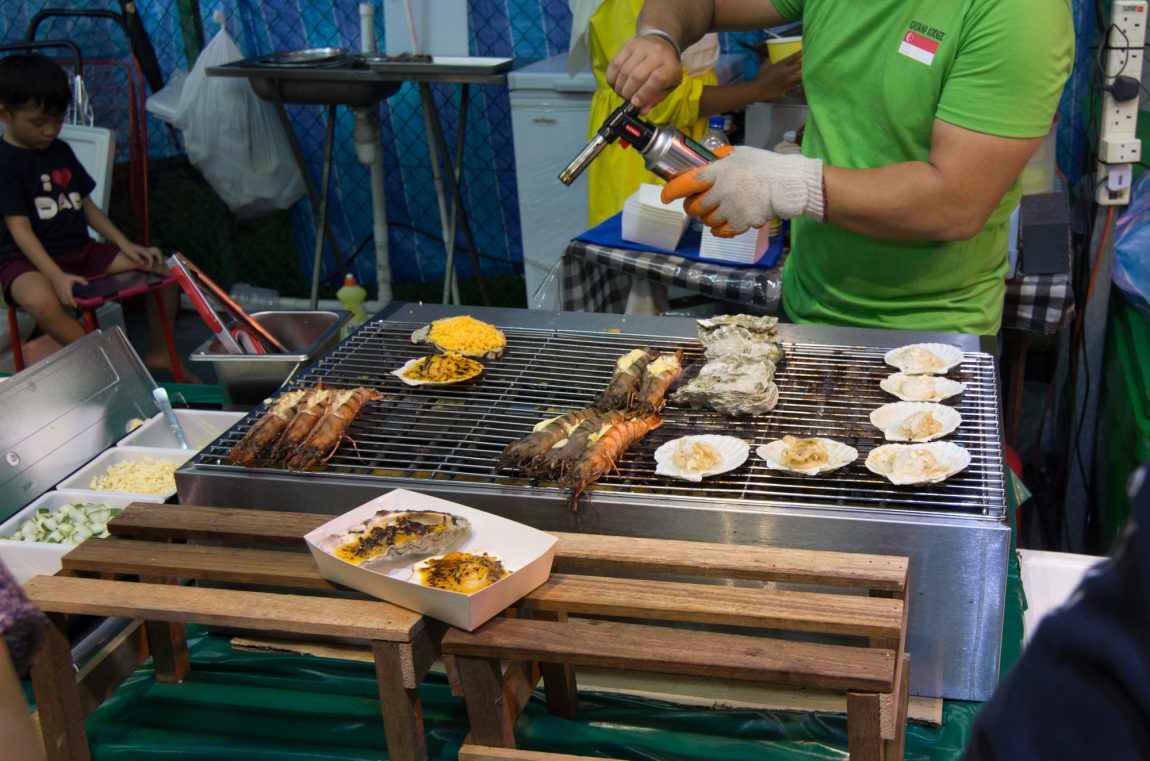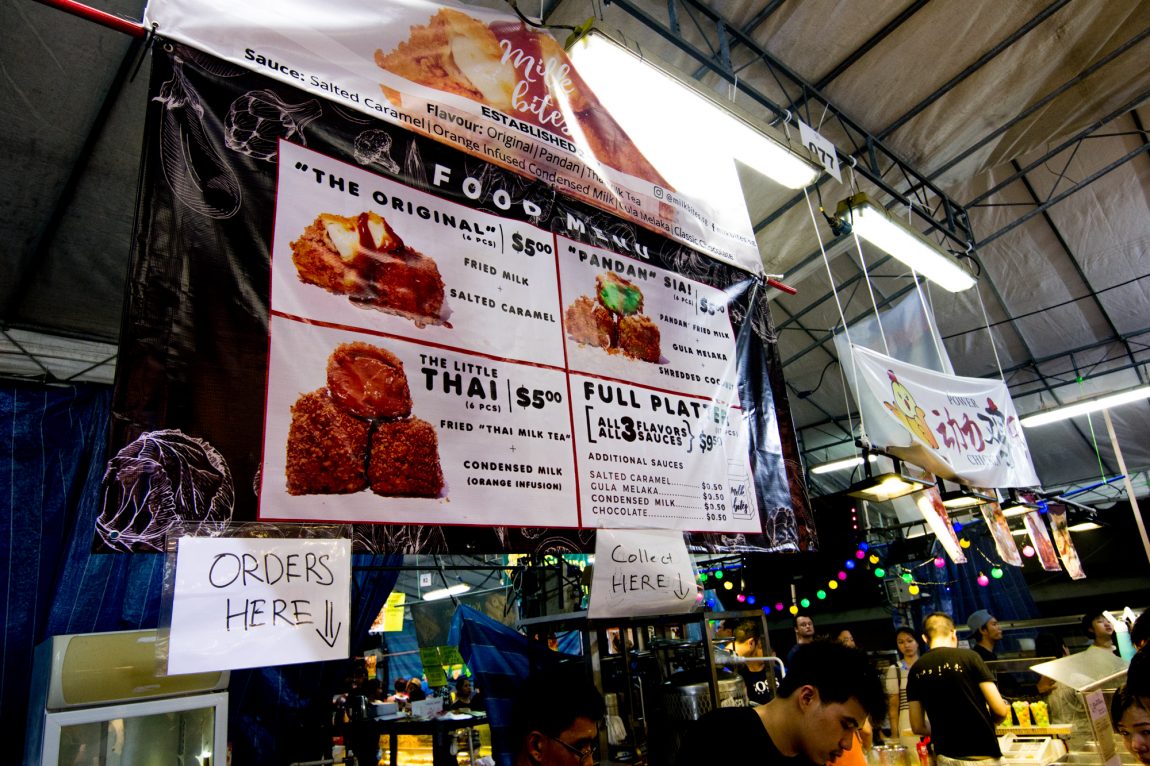 More than just food
For our Muslim friends, the month of Ramadan is also the month of shopping for new items for Hari Raya Puasa. There are cars and vans for sale, as well as carpets and lamps. To me, that should be the highlight of the bazaar, with less focus on the food.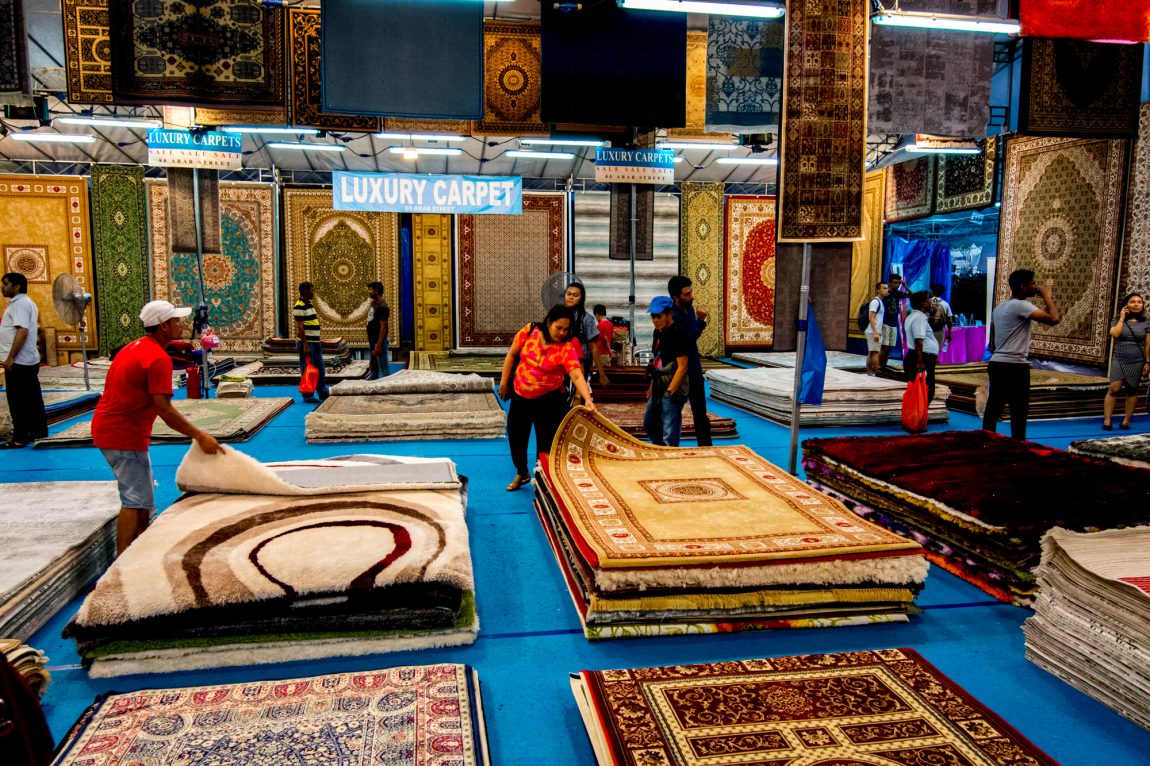 A huge selection of carpets.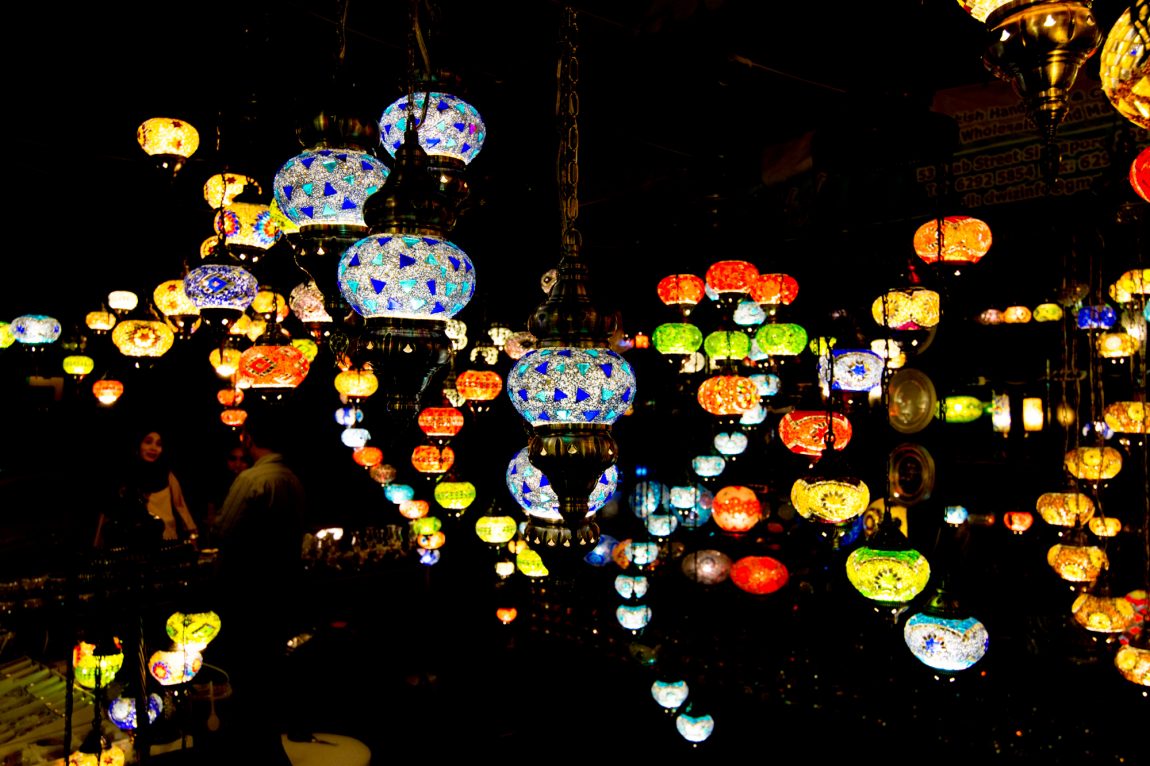 Pasar malam fatigue?
With most large-scale pasar malams having the same selection of food, it's getting harder to feel excited. I've been to the Tanjong Pagar Railway Station's market, some Christmas fiesta, River Hongbao and Artbox, all of which sold similar food. And now this…
Some pasar malams have sought to distinguish themselves by offering carnival games. Even these have become too commonplace; as we speak, there's such a pasar malam happening at Punggol.
For now, though, there's still a sizeable crowd at each pasar malam. Maybe it's just that we are sucker for unique food, no matter how expensive the price.