Following criticism that last year's Christmas decorations were too commercialised, the Orchard Road Business Association has opted for a more traditional feel this year.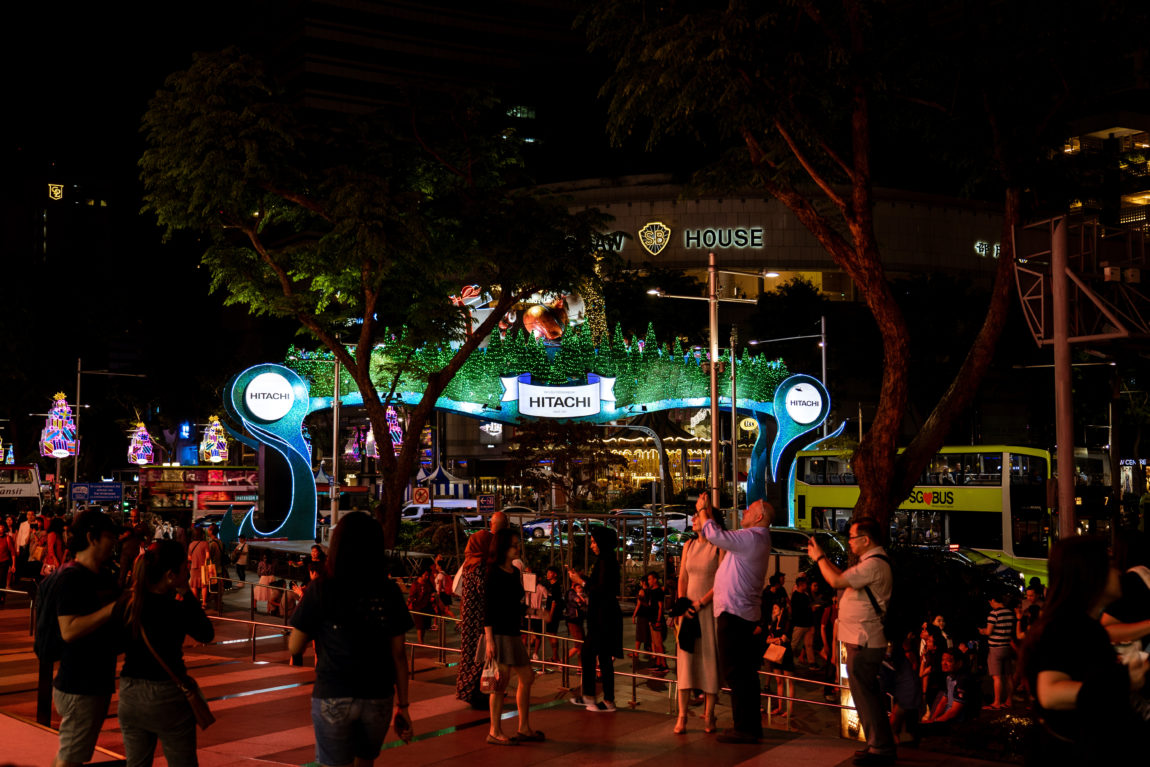 Overall, the Christmas light-up along Orchard Road seems rather muted this year. Though the light-up now extends to Orchard Link and Grange Road for the first time, the organisers have now done away with the overhead arches which used to be a mainstay in prior years. The only overhead arch that's left is the one situated at the Orchard Road-Paterson Road junction.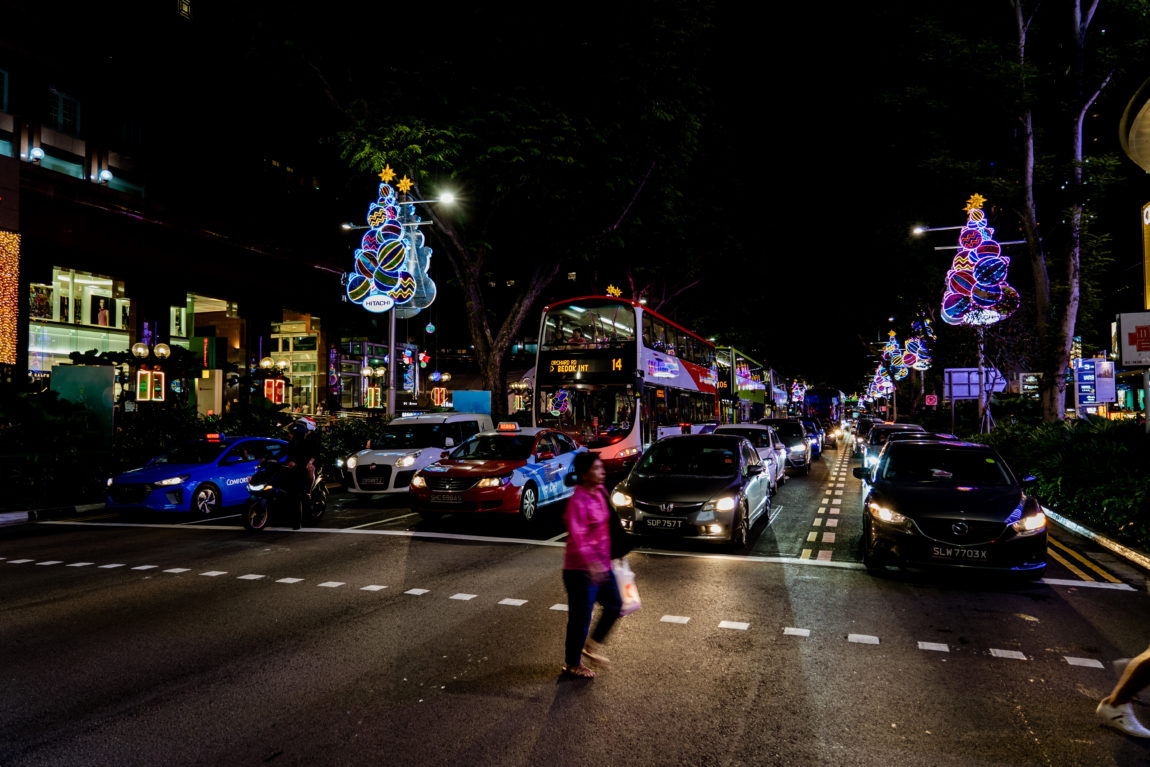 In its place, we now have LED-lit ornamental balls stacked in the shape of a Christmas tree fitted to every lamp post along Orchard Road. While they are without doubt the most elaborate lamp post decorations I've witnessed in recent years, it still feels like there is something missing without the overhead arches.
The lamp posts are flanked with "crystal balls" (or snowflakes near the Somerset area) and hanging figurines of Santa Clause, who, for some reason, has a particularly perky butt.
Over at ION, Bulgari is the star of the show this year, taking over from the Cartier ferris wheel last year and the Pandora Christmas tree the year before.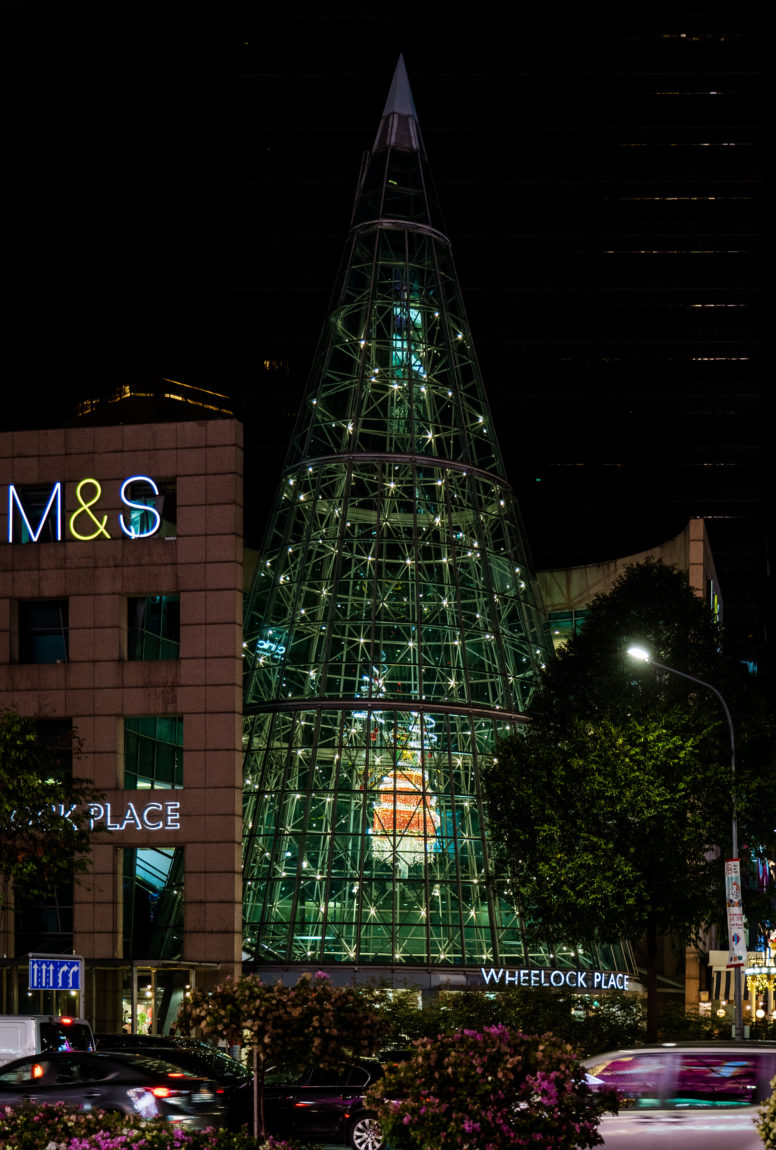 Across the road, the Wheelock Place tree-within-a-tree makes an appearance once again. This year, they have also done away with the Christmas Village outside Ngee Ann City. In its place we have overpriced mini carnivals at the Grange Road open carpark, Scape, and at the Shaw House Urban Plaza. A bumper car ride costs upwards of ten dollars. Wow.
Street buskers are aplenty as usual, though now we are seeing an increasing number of young talent.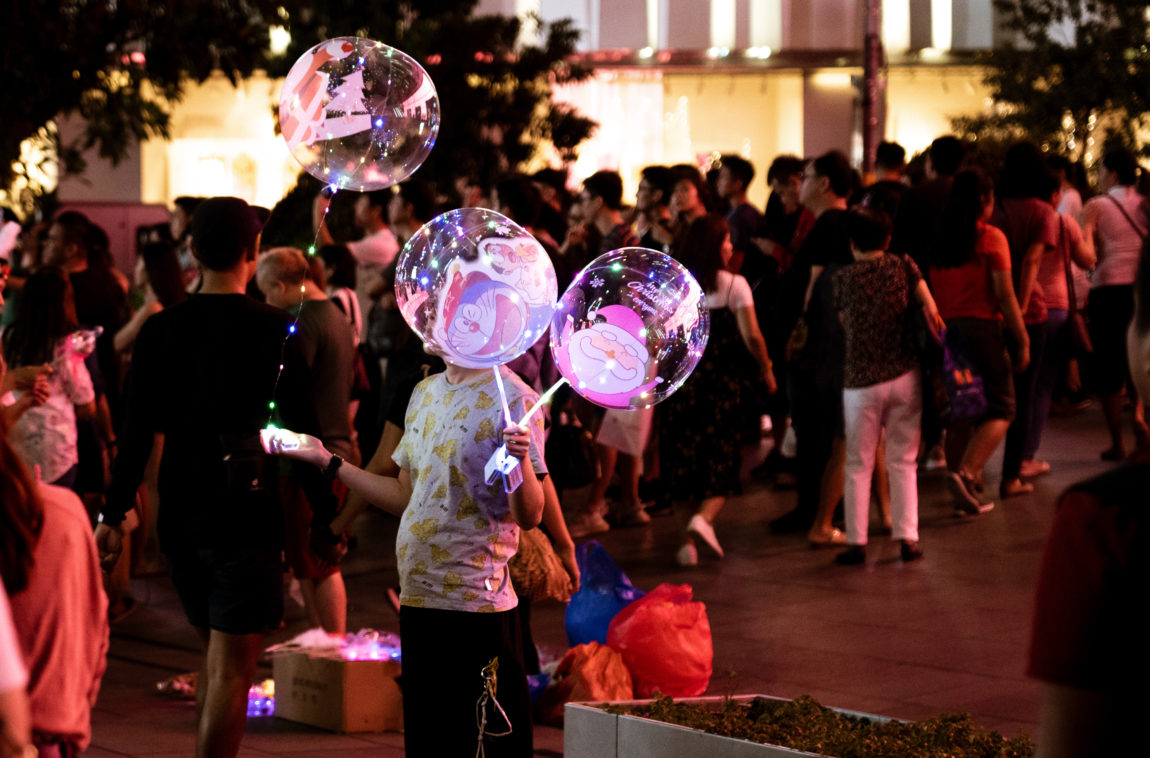 These transparent LED balloons were all the rage one or two years ago. They have now fallen out of fashion though you still see (illegal?) street vendors trying their luck (though mostly in vain).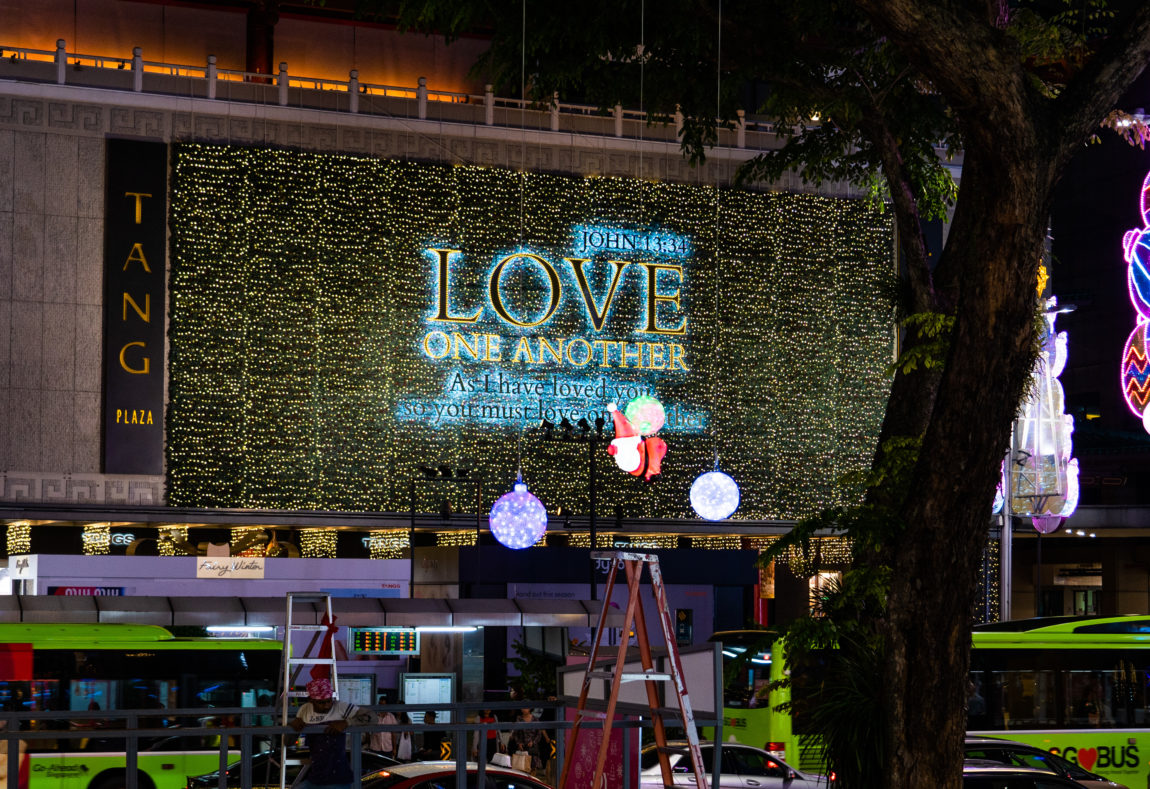 Tang Plaza, as usual, offers a quote from the bible.
Meanwhile, Mandarin Gallery has gone a little overboard this time, with decorations which seem more apt for Chinese New Year than Christmas. Maybe they're planning ahead?
Wisma used to have big, majestic Christmas trees but they've opted for something much smaller this year.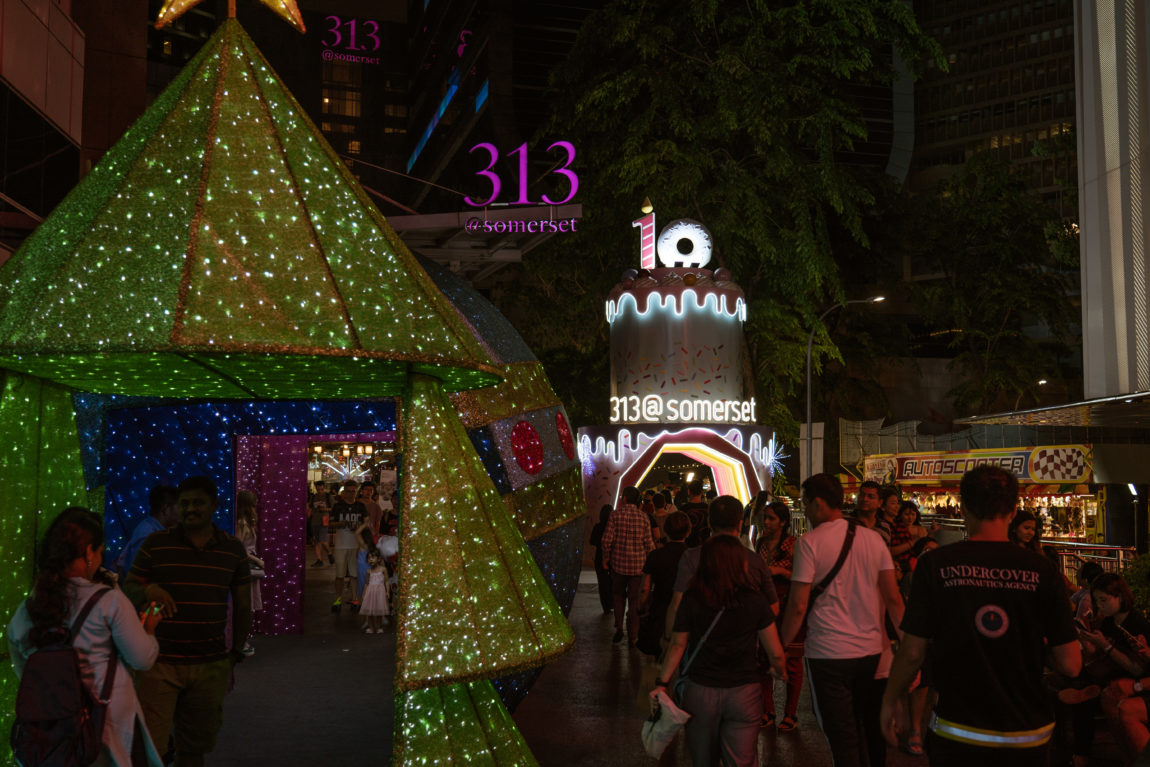 Meanwhile, 313@Somerset wants to remind you that they're ten this year.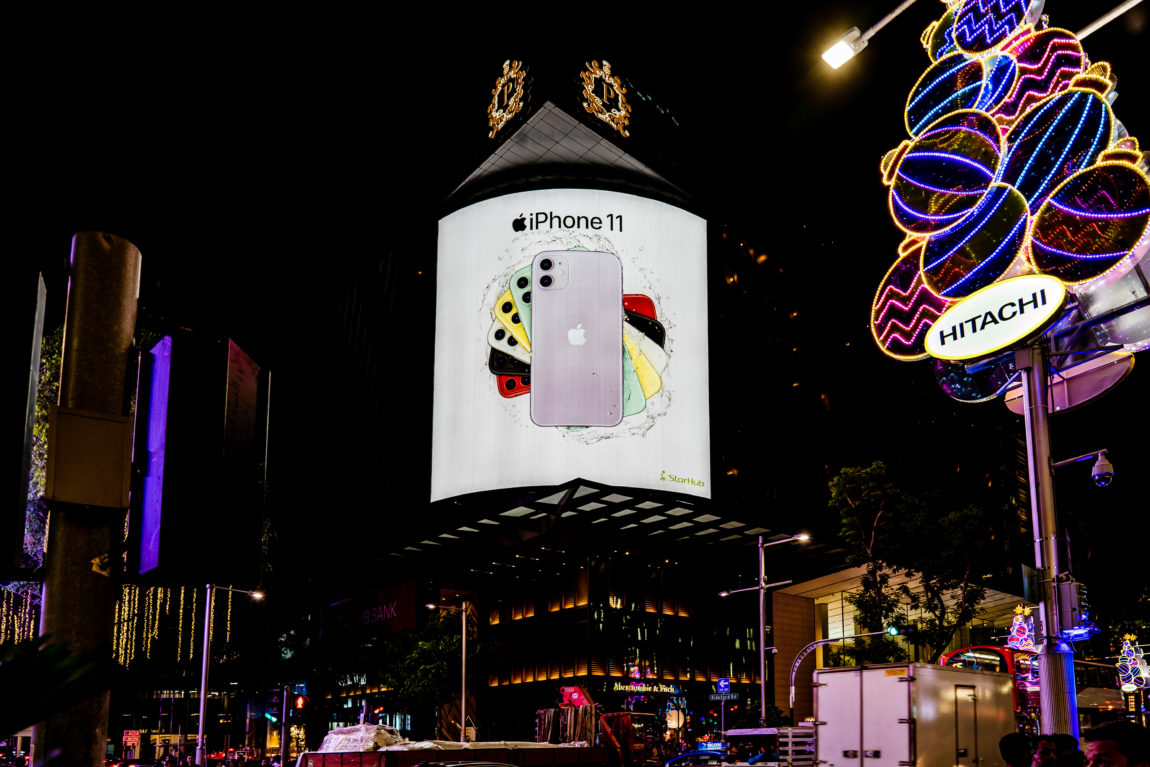 It's good to take a photo of the electronic billboard right outside of the Apple store. By cross referencing to the iPhone model that year, you'd know which year the photos were taken.
Complete set of photos below.