As part of a three-year collaboration between the Singapore Tourism Board and Disney, this year's Christmas light-up at Orchard Road takes a break from tradition, with Disney characters substituting the usual gift boxes, orbs and Christmas tree designs which have become a mainstay over the past 30-odd years.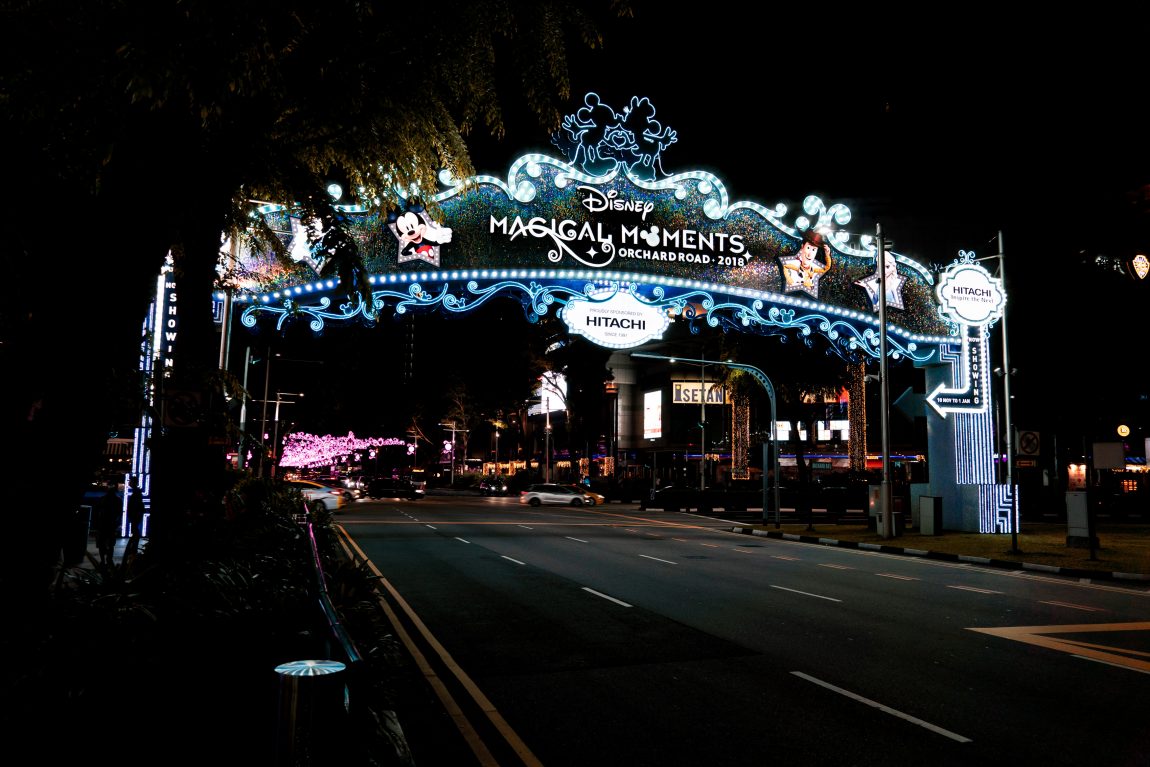 This year's light up is split into four thematic zones, each with different patterns and LED light colours. At the start of Orchard Road, from Wheelock Place all the way towards Tanglin Road, you'll find the "Disney Princess" theme, adorned with pink LED lights. The pink lights are my favourite of my lot; perhaps it was a missed opportunity not placing it along the more prominent stretch between the Orchard and Somerset MRT stations.
Moving on, you find the centrepiece of the light-up, situated at the junction between Orchard Road and Scotts Road. Unfortunately, since there are no surface pedestrian crossings in the vicinity, this centrepiece is likely to go unnoticed by most pedestrians. Even when noticed, it's difficult to get a clear, unobstructed view of it due to its location. It would've made much more sense being placed at the traffic junction between Mandarin Gallery and 313@Somerset.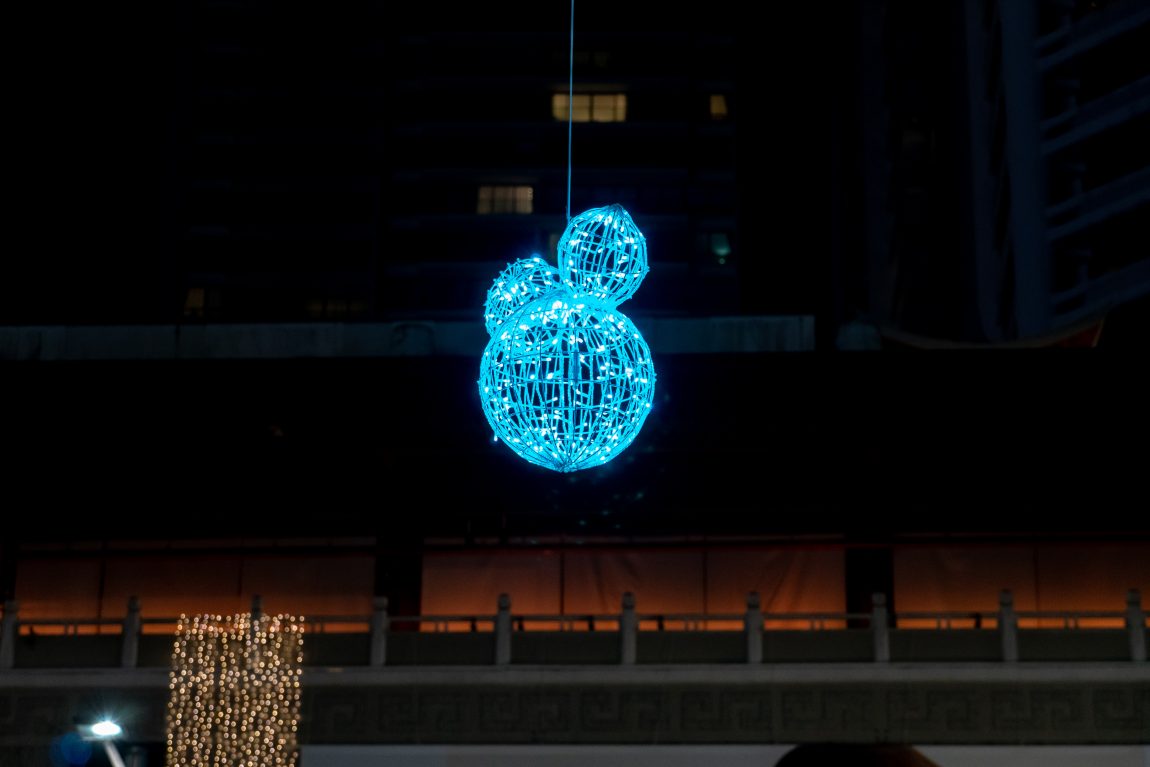 Mickey Mouse & Friends then take over along the stretch between ION Orchard and Mandarin Gallery. The light blue lighting used here is average at best. But the use of Mickey-shaped ornamental balls was a nice touch, though some might feel it a little overdone.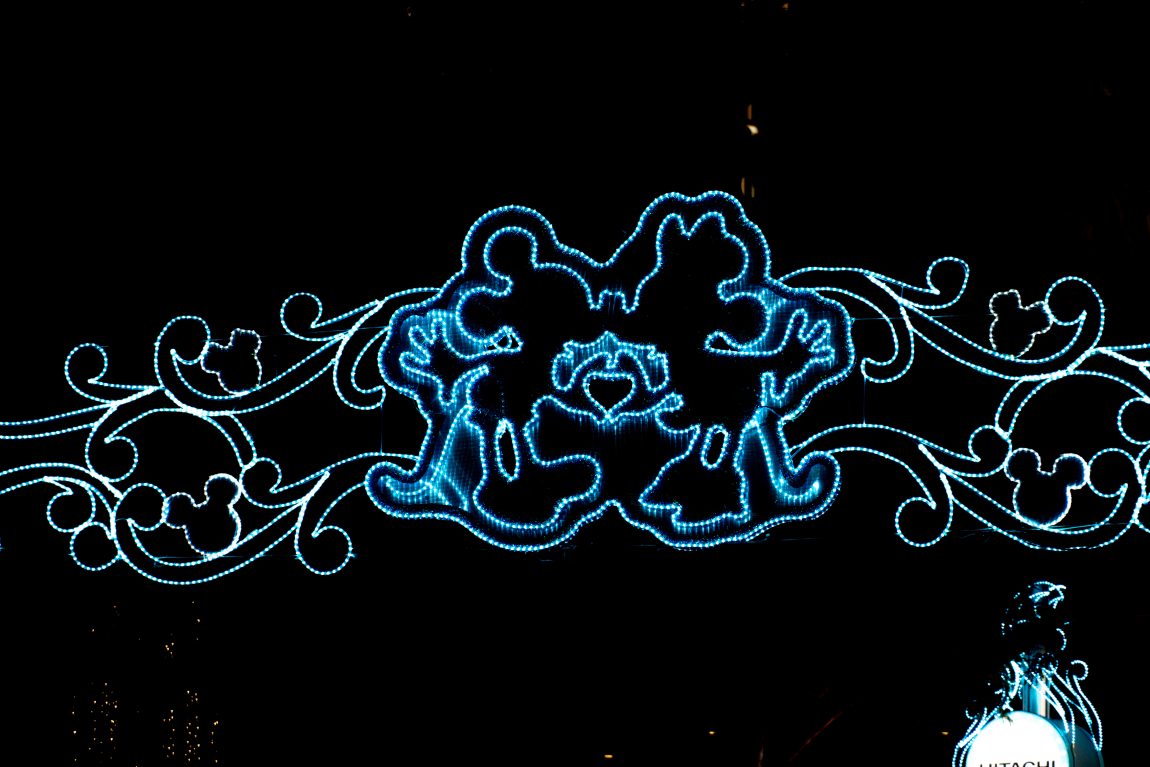 Along the Somerset stretch lies the "Frozen" zone. I find this a little odd given that Elsa and Anna are Disney princesses in their own right and should instead feature in the Disney Princess zone. This is also my least favourite zone given the rather garish shade of blue used.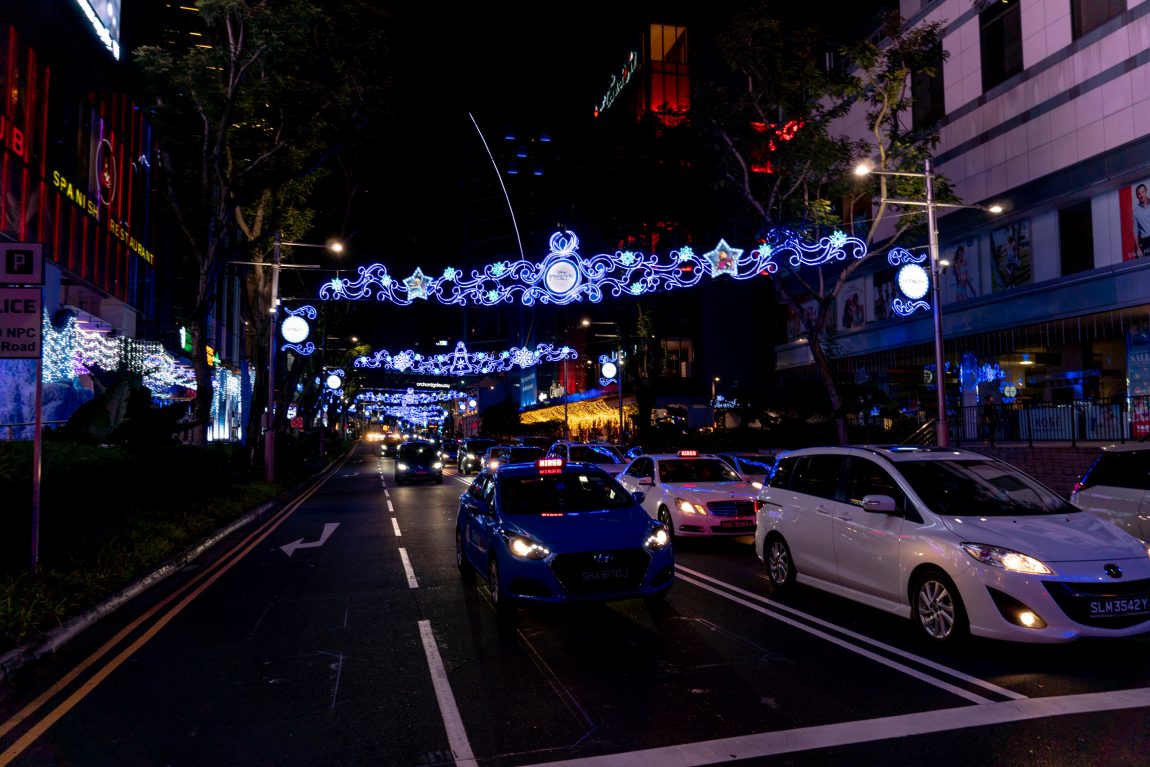 Finally, along the Dhoby Ghaut stretch is the "Toy Story" zone, adorned with yellow and orange lighting.
While I'm an advocate of warmer colours used for Christmas lighting, the choice of colours used here feels completely out of place for Christmas. Perhaps they jumped the gun and started thinking of Chinese New Year way too soon.
Compared to the past two years, which I've covered here and here, this year's light up feels like a disappointment. Not because of religious reasons, but because they didn't seem to have put much thought into the colour scheme used, the placement of the centrepiece, or differentiating the decorations from each other apart from the usage of different coloured LED lights.
Even the setpieces placed along Orchard Road pales in comparison to that of last year. Perhaps the only thing of interest is that Uniqlo has a pop-up vending machine that dispenses Disney T-shirts. Given Disney's vast budget and intellectual property portfolio, I was expecting to see life-sized figures of Mickey Mouse, Marvel characters and perhaps even Darth Vader. Maybe next year?
Wisma Atria

ION Orchard

ION Orchard

313@Somerset

Orchard Gateway

The CentrePoint
Similarly, the shopping malls along Orchard Road have dropped the ball, too. Wisma Atria seems to have reused the same white tree; ION Orchard has a pay-to-ride Cartier ferris wheel in place of a Christmas tree (whaaat?); and both Orchard Gateway and The CentrePoint seem to have all but given up on Christmas decorations altogether. For comparison, this was how Orchard Gateway looked like last year, and how The CentrePoint looked like the year before:
Orchard Gateway, Christmas 2017

The CentrePoint, Christmas 2016
"Happy Chanukah" is back outside Mandarin Gallery, as with last year, though I'm not sure how happy this Chanukah would be for Mandarin Orchard given the recent food poisoning incident during a Hanukkah event.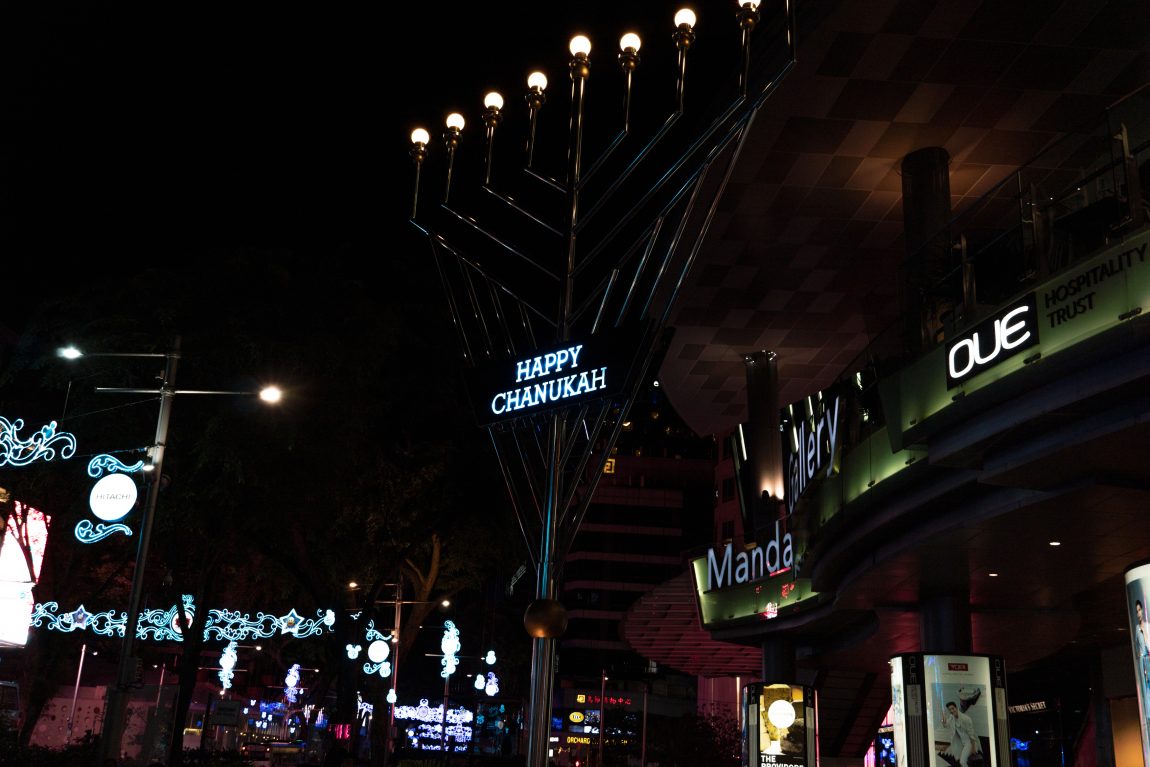 Street buskers, to their credit, help to liven up the atmosphere around Orchard Road somewhat, with one even dressed up as Bumblebee.
Bumblebee posing for photos (for a fee, of course)

Playing Christmas tunes on the sheng, a traditional Chinese instrument

Balancing act

Want to draw in the crowds? Just get a light sabre.
The Great Christmas Village outside Ngee Ann City is back, though it feels like the food options this year pales in comparison to the last. Or maybe we've starting to feel carnival fatigue.
Overall, in spite of the additional boost provided by Disney, the Christmas decorations this year fail to impress. Perhaps the bar in 2016 and 2017 was set too high. Maybe with Fox coming into the fold next year, we could have a medley of the Avengers, X-Men and Star Wars for 2019's light up.