I spent eleven days in Italy in early June last year as part of my graduation trip. Of the places I explored (Milan, Cinque Terre, Venice, Florence, Rome and the Vatican City), Venice was one of my favourites (the others being Cinque Terre and Vatican City) and was probably the most romantic of them all.

To qualify: the header image you see above was just one of the very few instances of PDA I spotted (and even then it's pretty mild for PDA), but the word "romantic" also means an idyllic, picturesque place, of which Venice certainly qualifies. Venice feels like a place where you can just sip on a Spritz (an alcoholic beverage popular in Italy) and watch time pass you by.
Getting There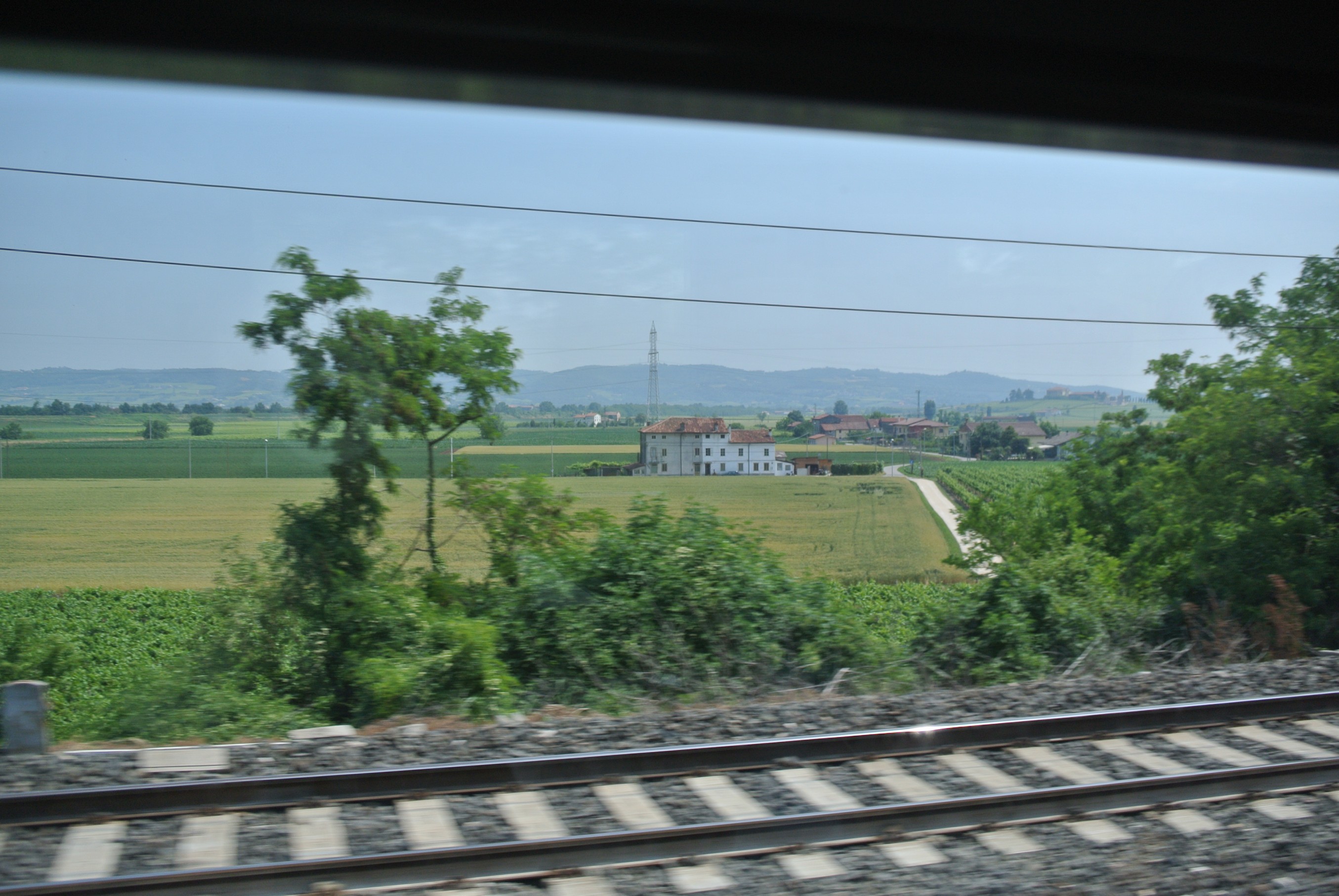 We went there by train from Milan, which we were at for the previous two days. The journey to Venice took about 2 to 3 hours, and we were fortunate to be on one of the newer trains, which were clean and had USB ports for charging and all (if I remember correctly). There's also Wi-Fi on the trains, I believe, which proved a great help when we needed to get in touch with our Airbnb host.
Getting from city to city in Italy is best done via the train, and you can do so quite easily through the website of the official train operator, Trenitalia. I suggest booking your train tickets in advance, to secure seats and also so you won't need to interact with people who station themselves near the ticketing machines on the pretense of wanting to help you, but are actually there to get commission from the 'help' rendered. You can simply print out the e-tickets and bring them along with you for the occasional spot checks by the train conductor.
Once we reached there, we hurried along to the exit, where our host was waiting.
Accommodation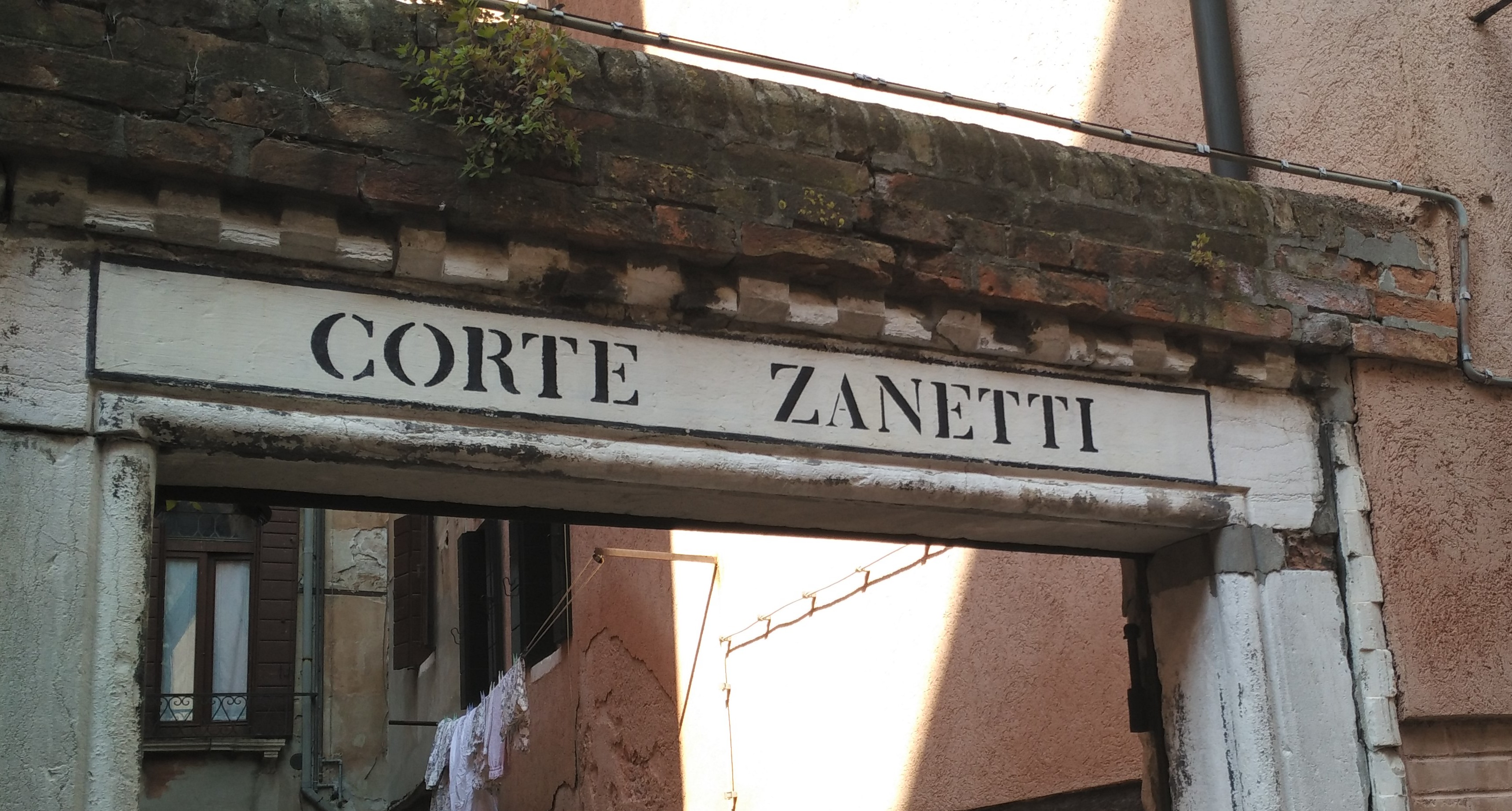 As mentioned earlier, our accommodation was in the form of an Airbnb apartment. It was right smack in the middle of Venice, however, so this meant we had to walk and walk for about 20 minutes, luggage in tow, under the sweltering summer sun, just to reach our destination. The numerous bridges we had to cross did not help.
Wheeled luggages, by the way, are not banned in Venice, contrary to some reports in late 2014. However, you might need some effort to drag your luggage across the tiled pavements, which are not always evenly paved.
Thankfully, we had a great host, who provided us some recommendations for food, and even suggested us an orchestra performance to watch. Our apartment was on the second floor; the first floor was basically a stairway leading up to the upper floors. While there was air-conditioning, we didn't need to use it in the day because for some reason, when you're indoors, it felt cool all the time. This is something I still can't understand, having lived in Singapore all my life. In Singapore, when it's hot outside, it's hot inside, too. In Italy, it may be sweltering hot outside, but once you're indoors it can get really cooling. Maybe it's just the Mediterranean climate.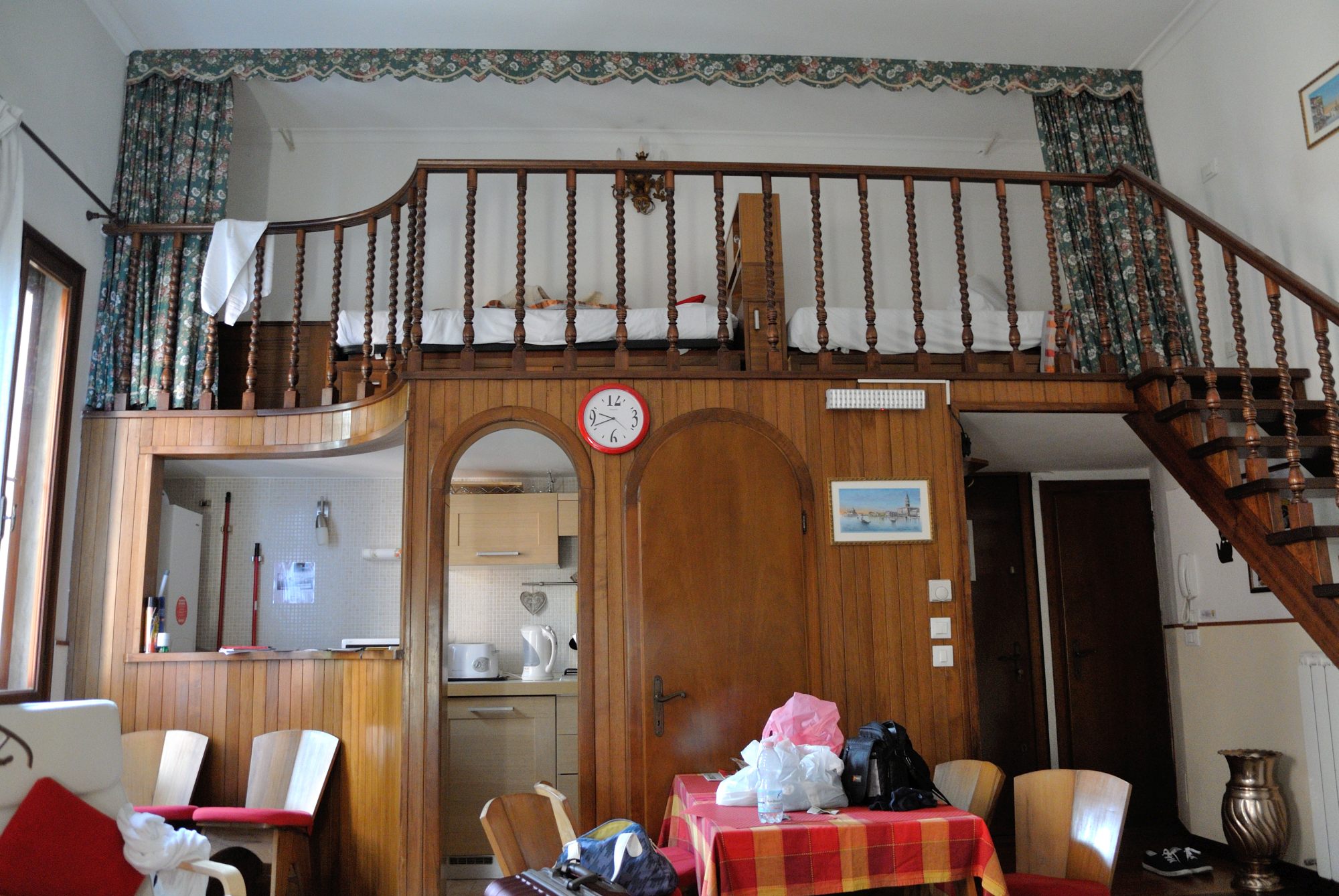 Touring the Canals
By the way, while Venice may be beautiful to look at in pictures, there is always this lingering stench from the canals. After a while, though, you get accustomed to it so you don't notice.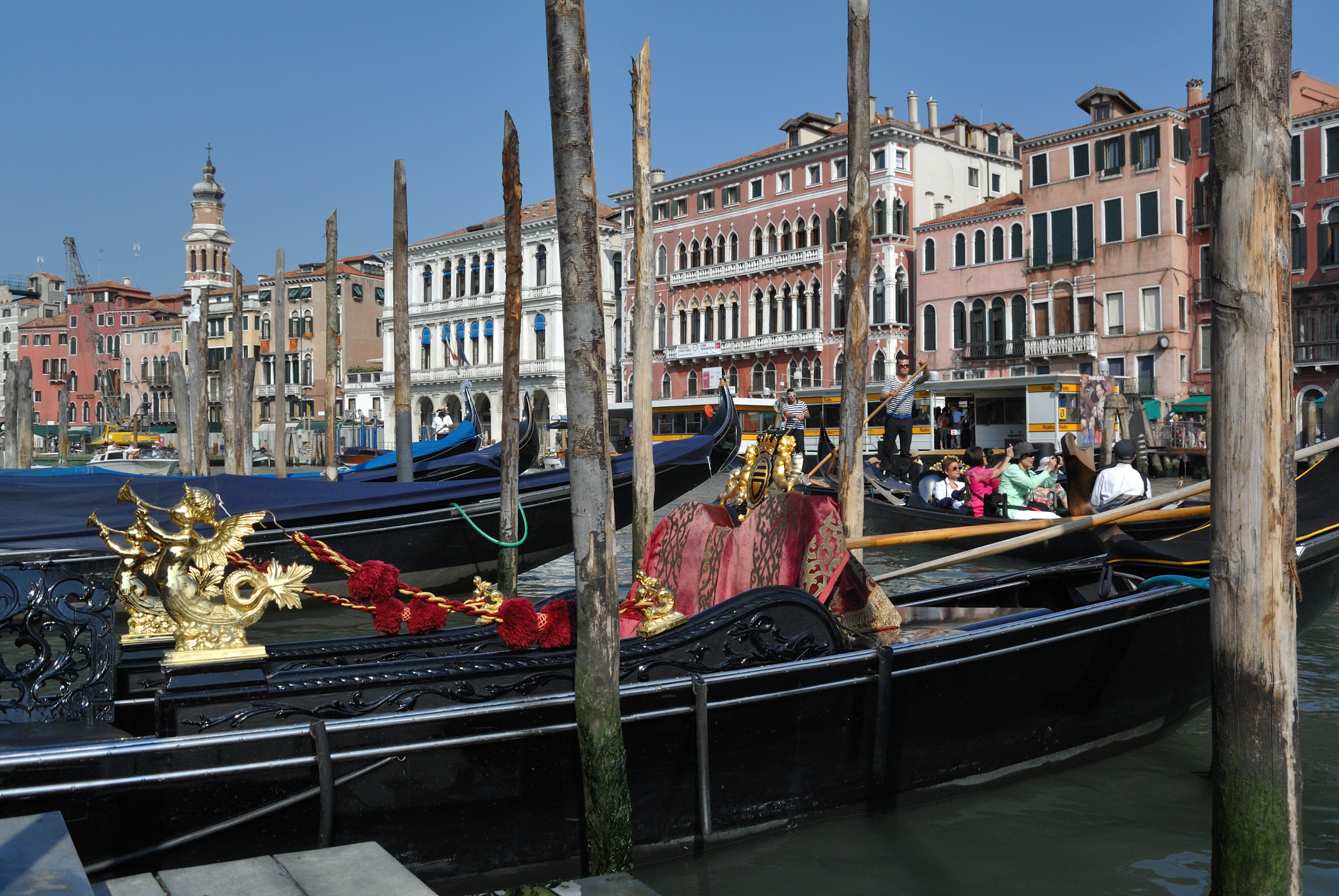 Sitting on a gondola is probably one of the most touristy things one can do in Venice, but it's still something I recommend for first time goers. While there are many gondolas and gondoliers around the islands, try to get one near the Grand Canal for a more scenic view.
If the gondolier's in a good mood, he might even sing to you. We weren't that fortunate, however!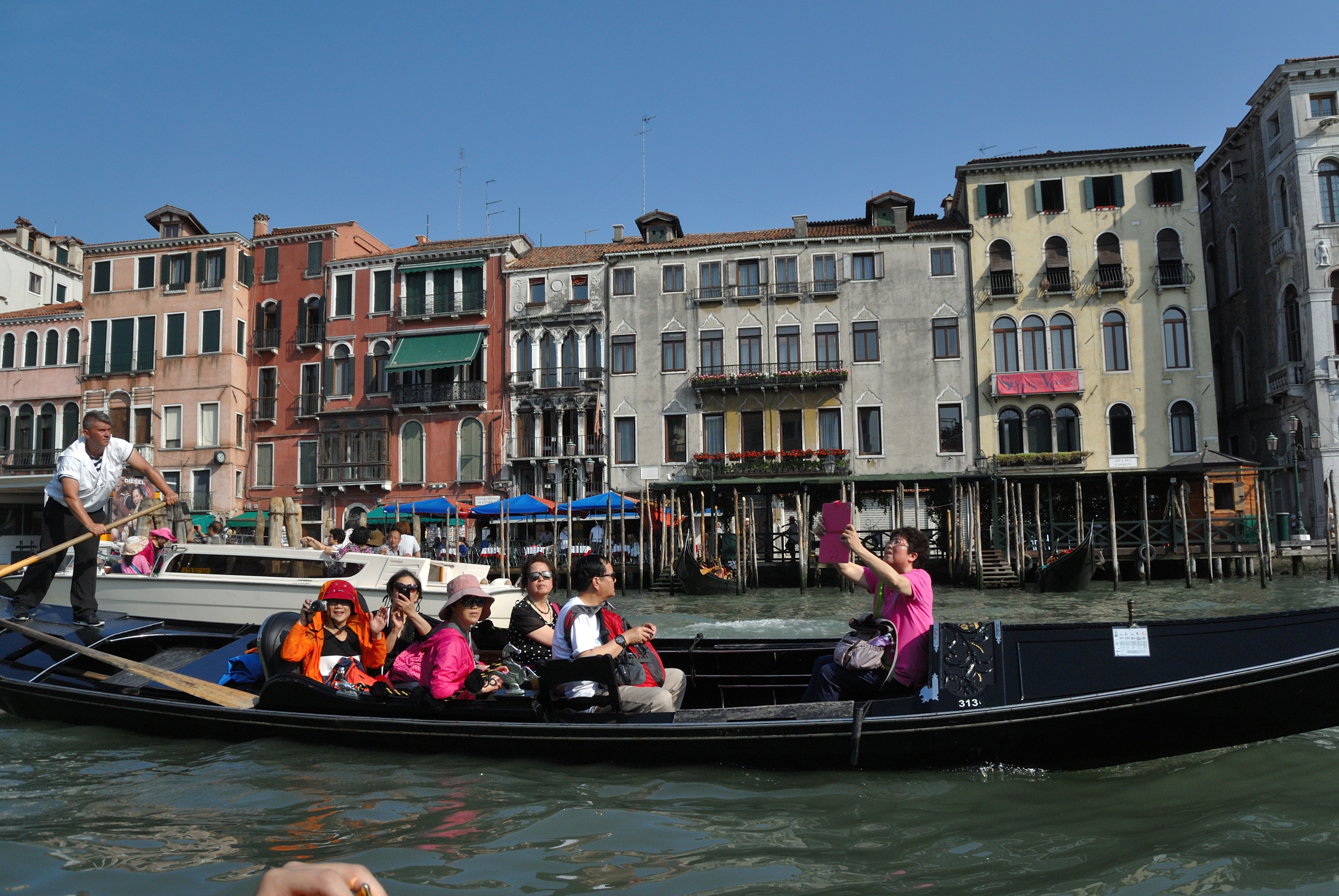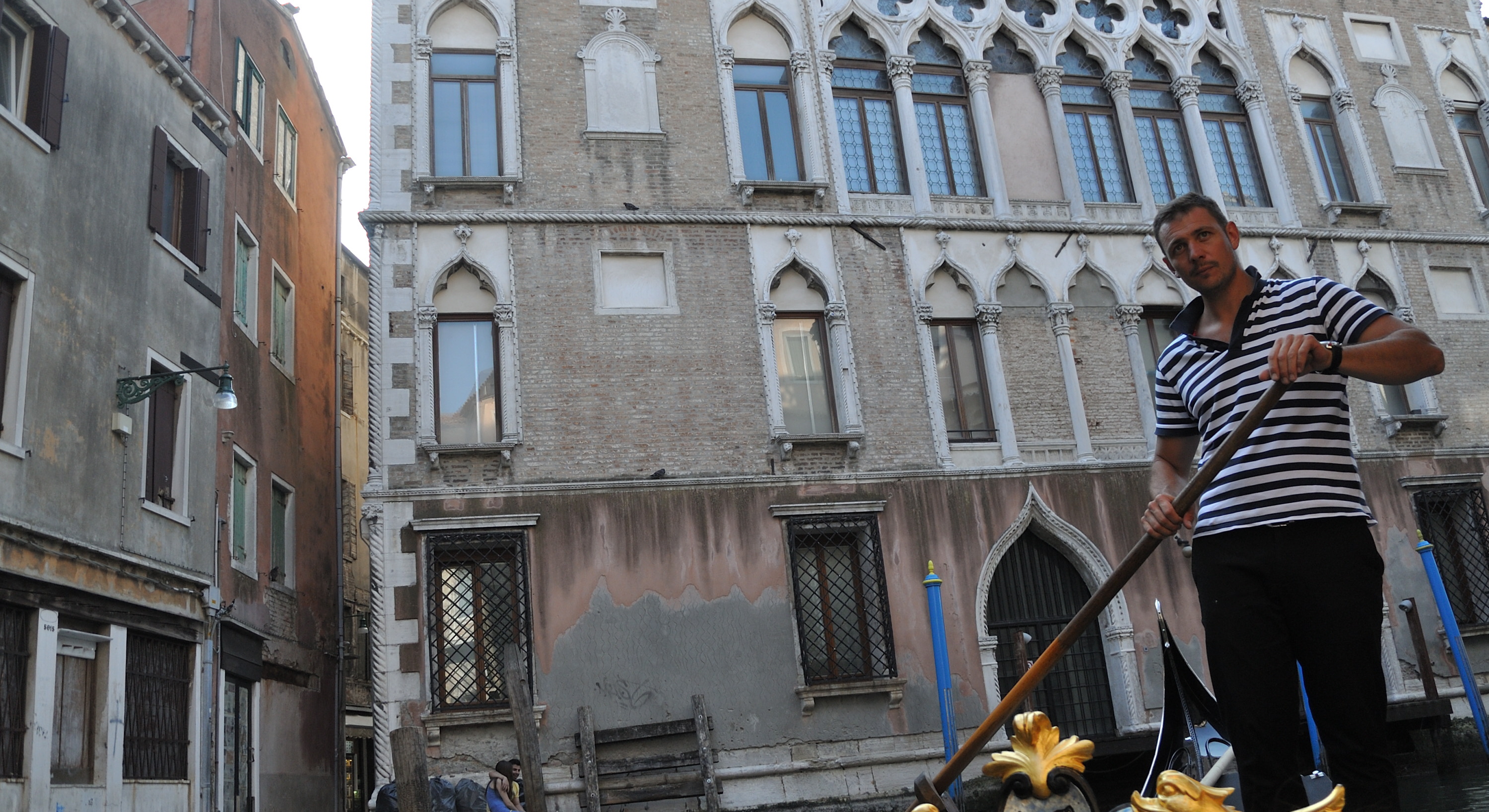 Dinner
For dinner on our first night, we headed over to Bacara Osteria Barababao, where I ate the best Italian meal of the eleven days I spent in Italy, an artfully prepared beef lasagne that melted in my mouth.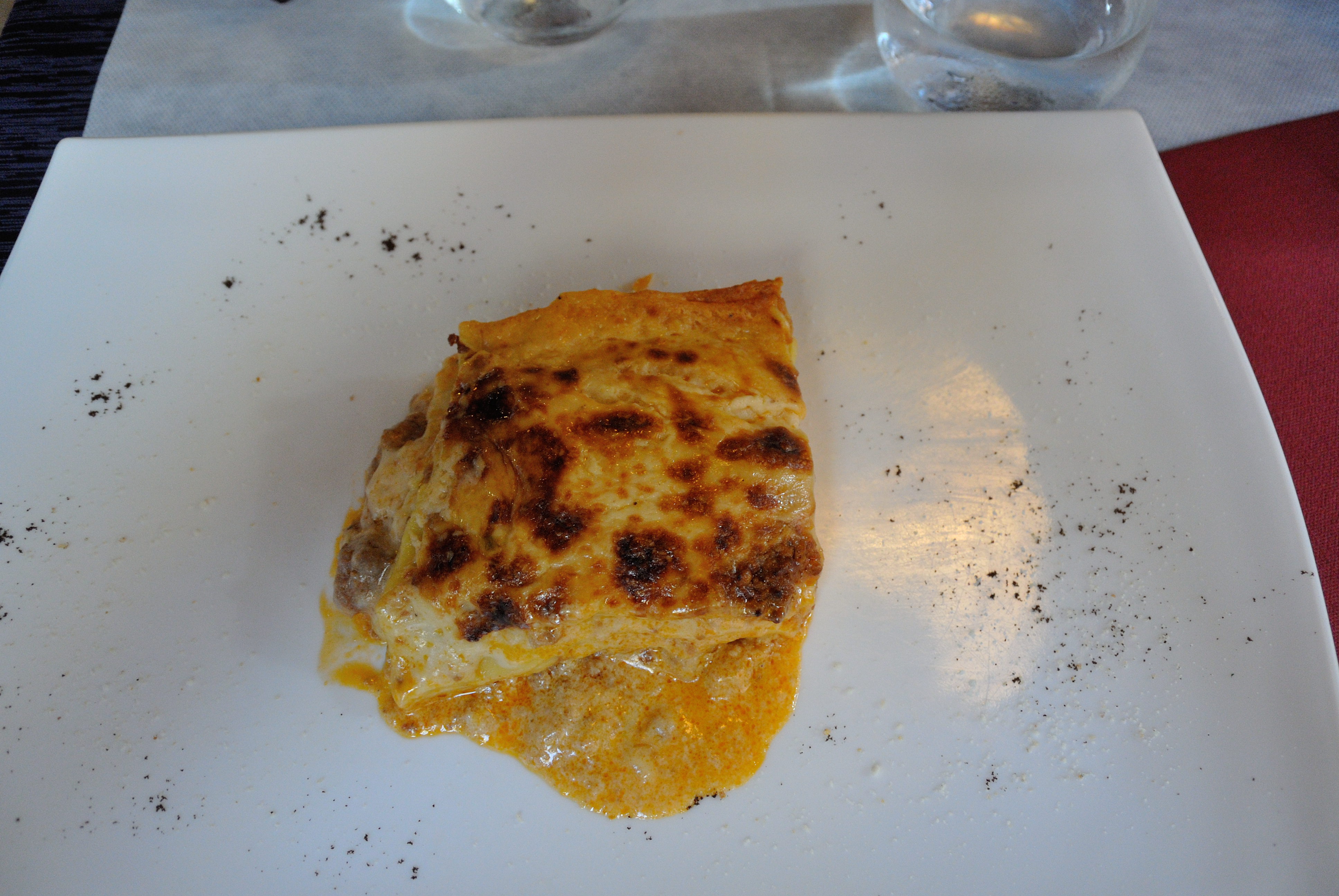 While in the restaurant there was this minor incident whereby a pigeon who wandered in attempted to fly out, but was trapped within the restaurant itself. It ended up flapping its wings above our food for a good five seconds, and you could really feel the wind…
Thankfully, our food emerged unscathed.
By the way, it is standard in all restaurants in Italy that you pay a cover charge of about two Euros per person, which will give you a bread platter with olive oil. You need to pay separately for water (about 1 Euro per 500ml bottle), too. The good news is that as a result, you won't need to bother about service charge or VAT; it's already factored into the equation.
Vaporetto and San Marco
Post dinner, we took the Vaporetto, or water bus, to San Marco, the heart of Venice. If you'll be in Venice overnight, it's highly recommended that you buy the 24-hour or 48-hour pass, as each ride by itself is not cheap. There's also a gantry, so it's harder to cheat the system.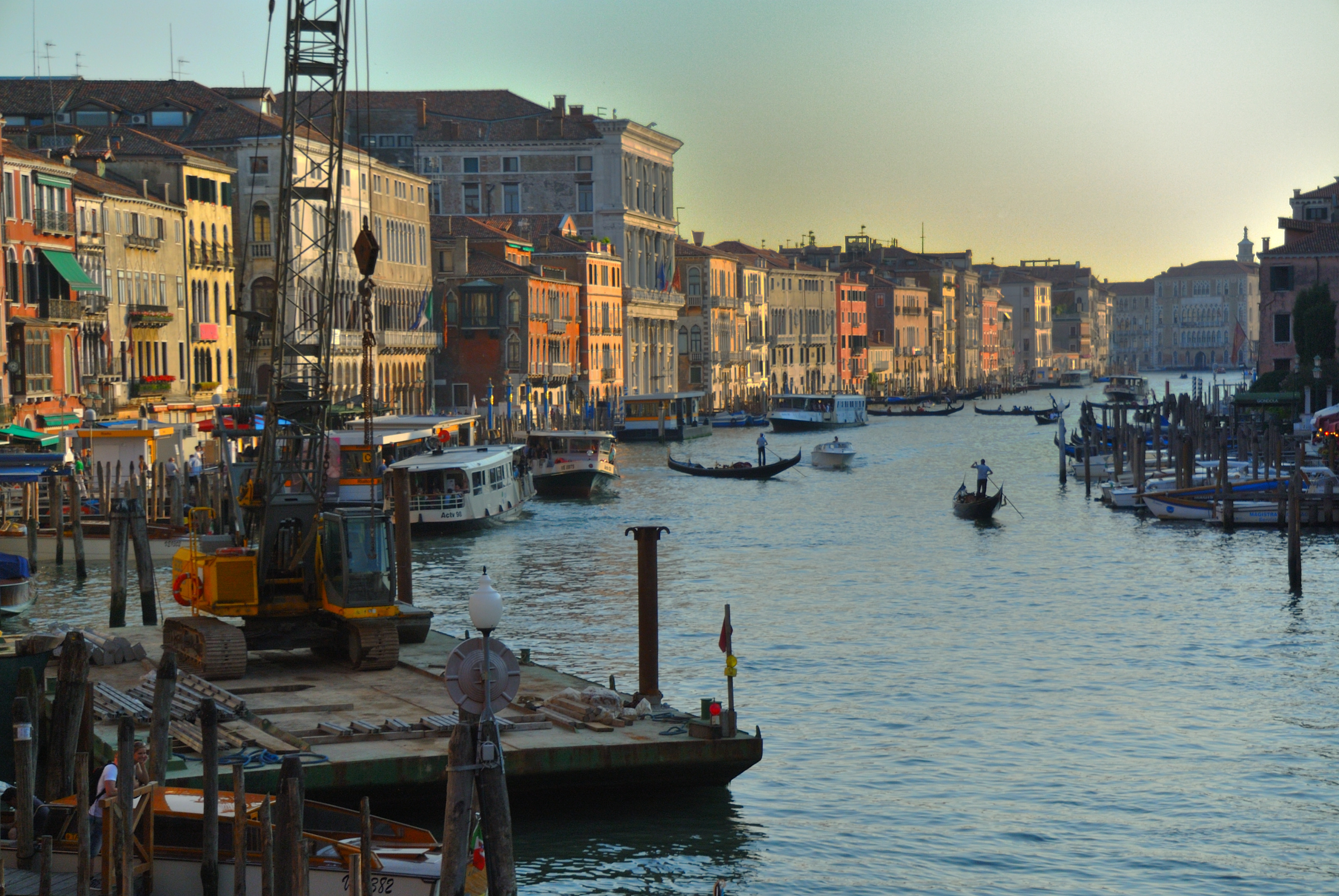 A Vaporetto ride is also a cheap way to explore Venice if you can't afford a gondola. In fact, it probably offers a better view of Venice, especially if you venture across the sea towards Venice's two further islands, Murano and Burano, to be covered later.
Here's a short video I took from the Vaporetto:
We returned to San Marco the following afternoon to catch up with another two of our friends who just joined us.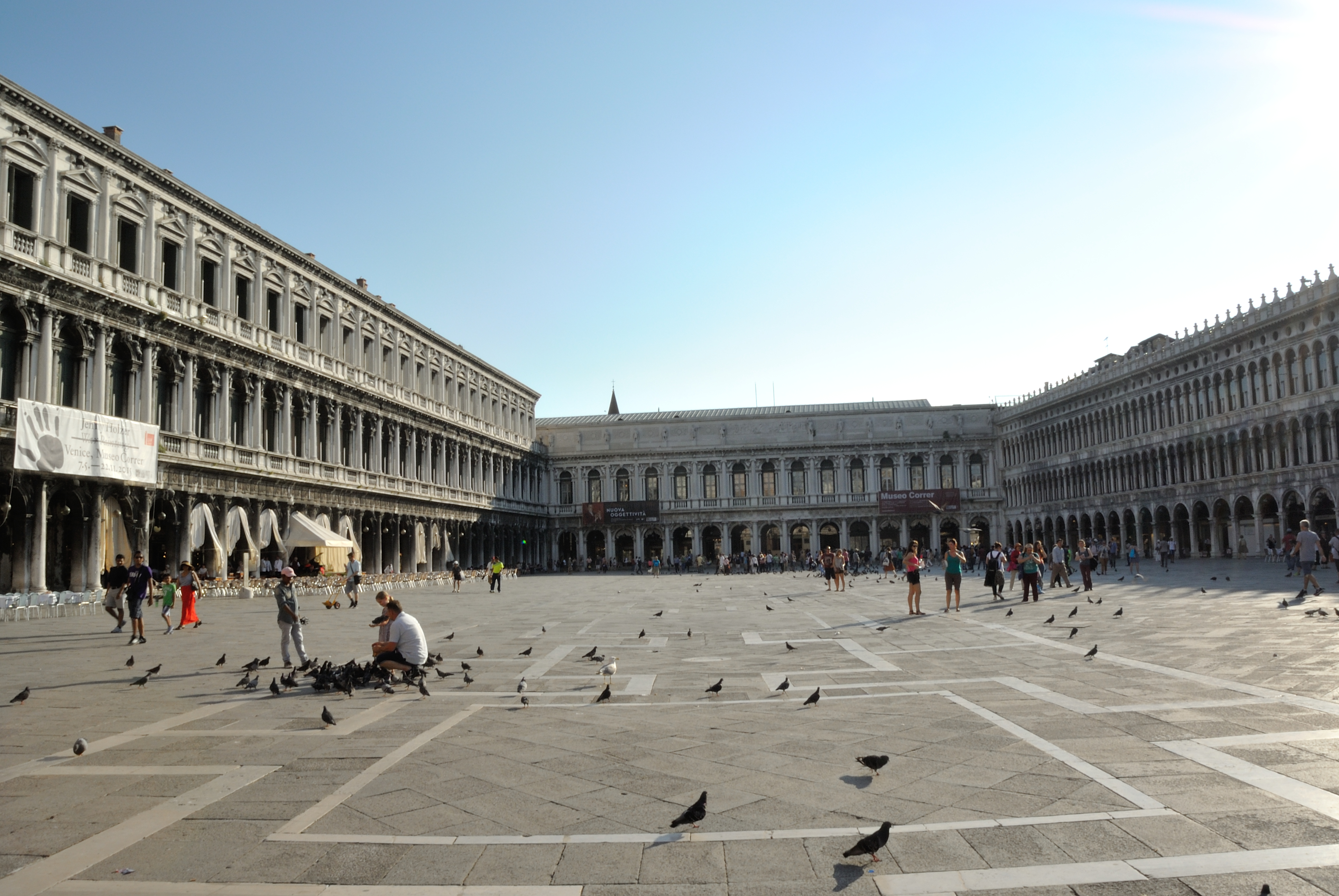 As far as Venice goes, San Marco is where you'll probably find the largest swath of uninterrupted land (without buildings or water) within the islets of Venice.
The main attraction at San Marco is the Doge Palace (no, not THAT doge, though I admit I was a little amused at first). The Doge was essentially the (elected) leader of the Most Serene Republic of Venice.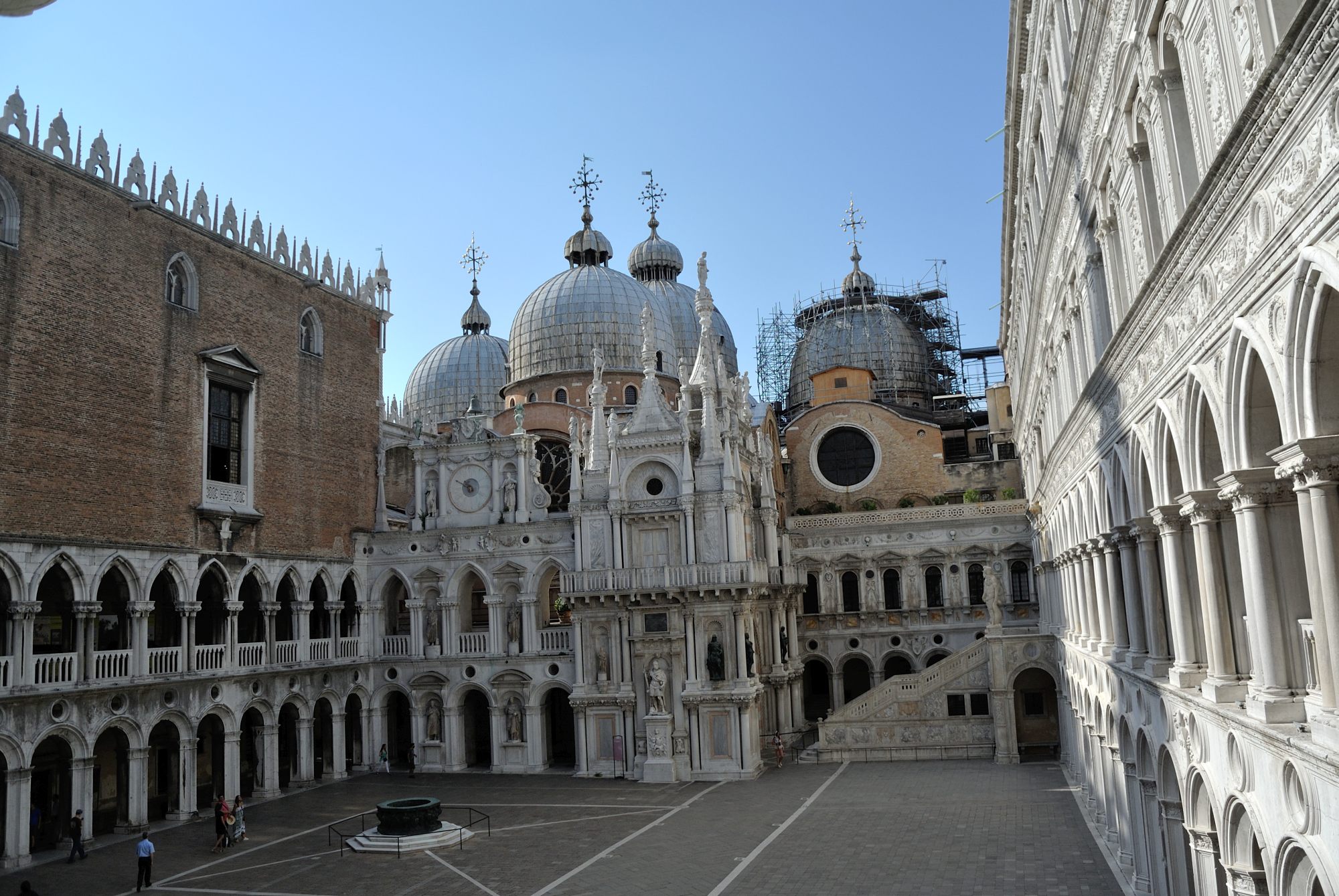 The facade of the palace looked typical Italian–lots of statues and ornaments.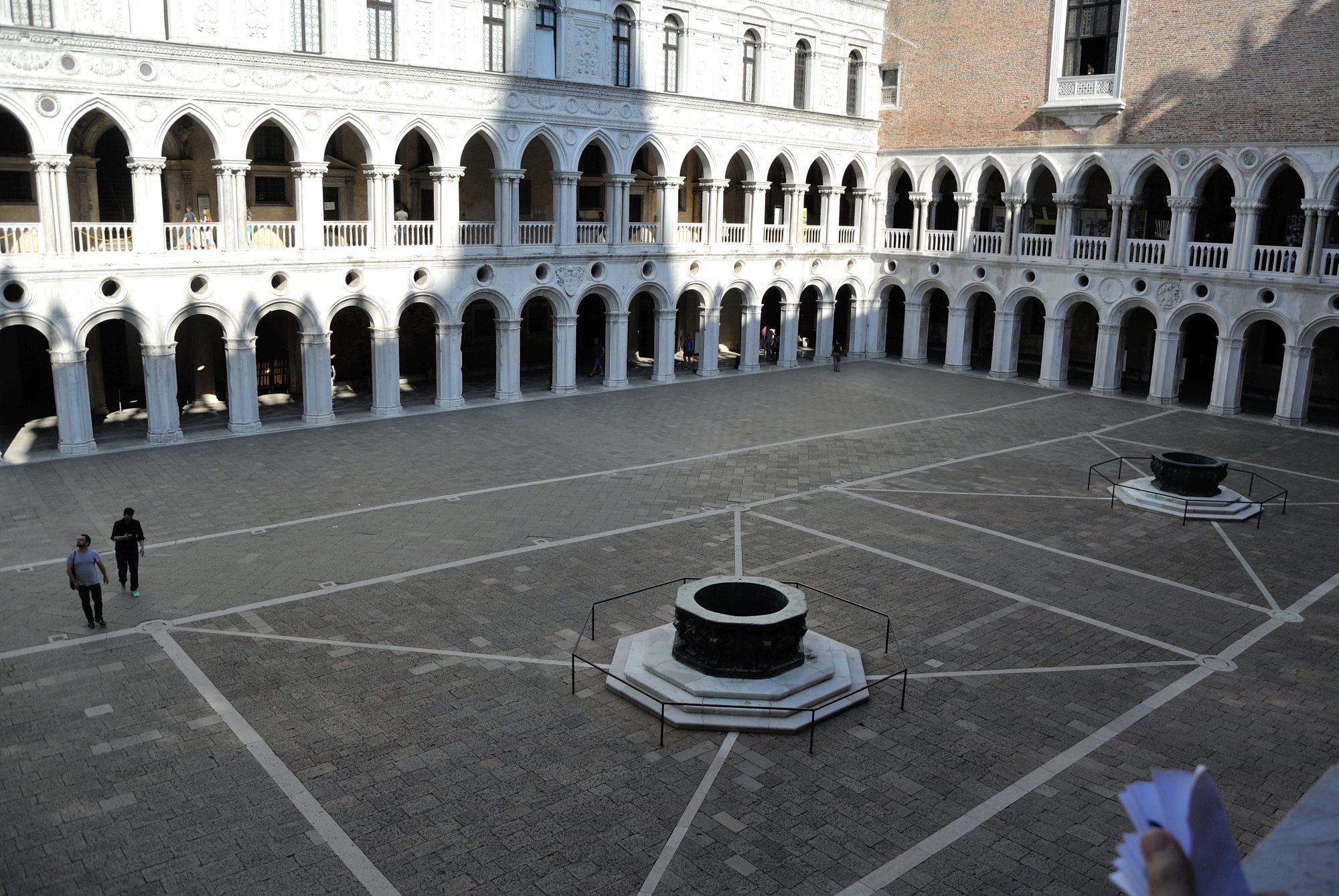 Admission to the palace was 14 Euros, and we bought at the door, as far as I can remember. You gain access to some of the interior exhibits and museums as well. There wasn't much of a queue either.
Nothing that interesting for the exhibits; there was a WWI exhibit going on at the point when we visited. Nothing about WWII however.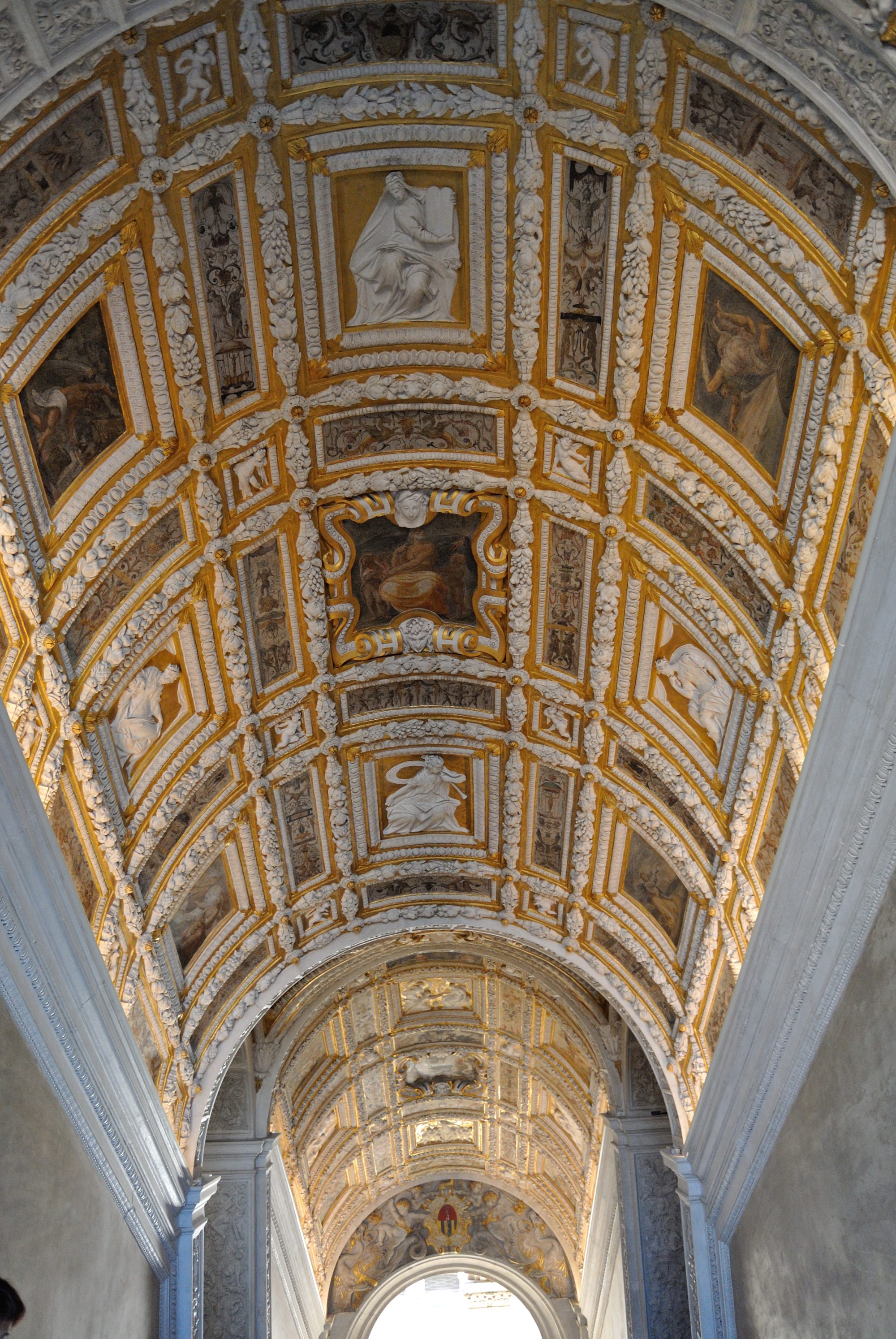 Though the Doge wasn't a king, he lived like one. The iconic Golden Staircase is adorned in gold, and many of the rooms within the palace are decorated likewise.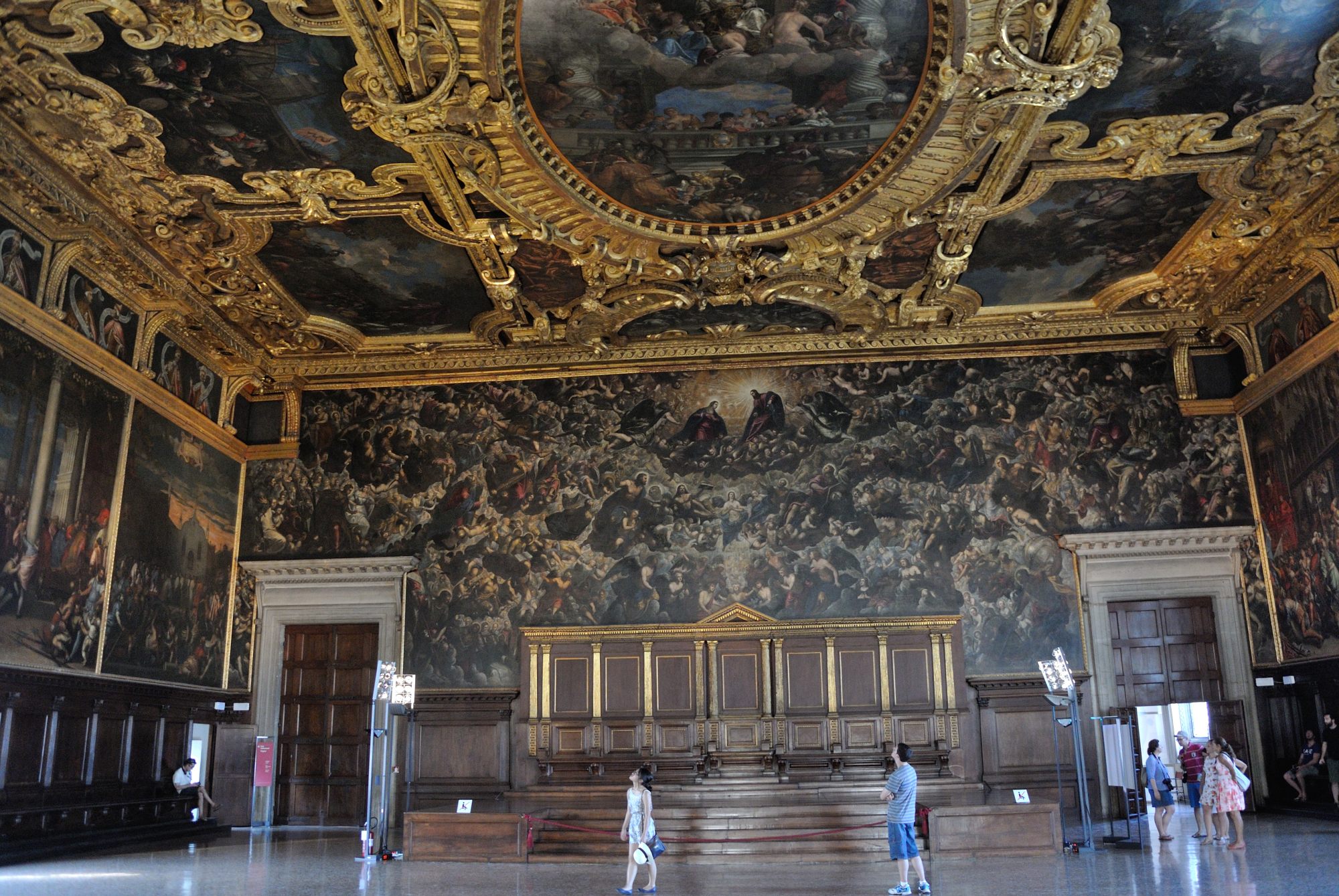 One of the perks of being the Doge is that you get to see a bird's eye view of the island and beyond.