Breakfast at Tonolo
Another of our host's recommendation was to eat breakfast at this place called Tonolo, which we decided to check out on the second morning. The place wasn't that easy to find, but we eventually did so after fifteen minutes.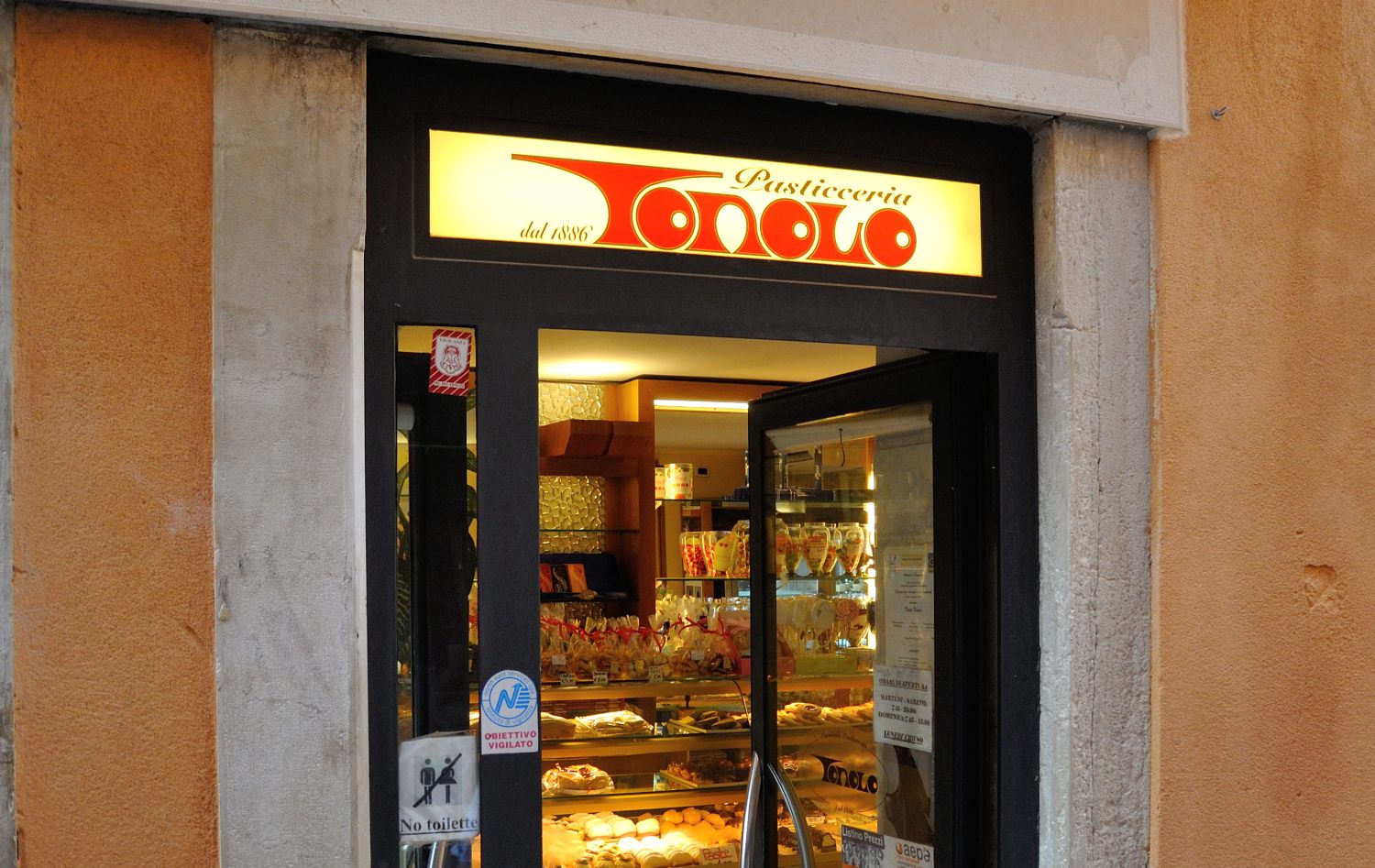 Tonolo isn't a cafe of any sort; rather it's something like BreadTalk, just that there's a long table on one end for you to stand up and savour your pastries and coffee.
The pastries look really tantalising, and are as tasty as it looks.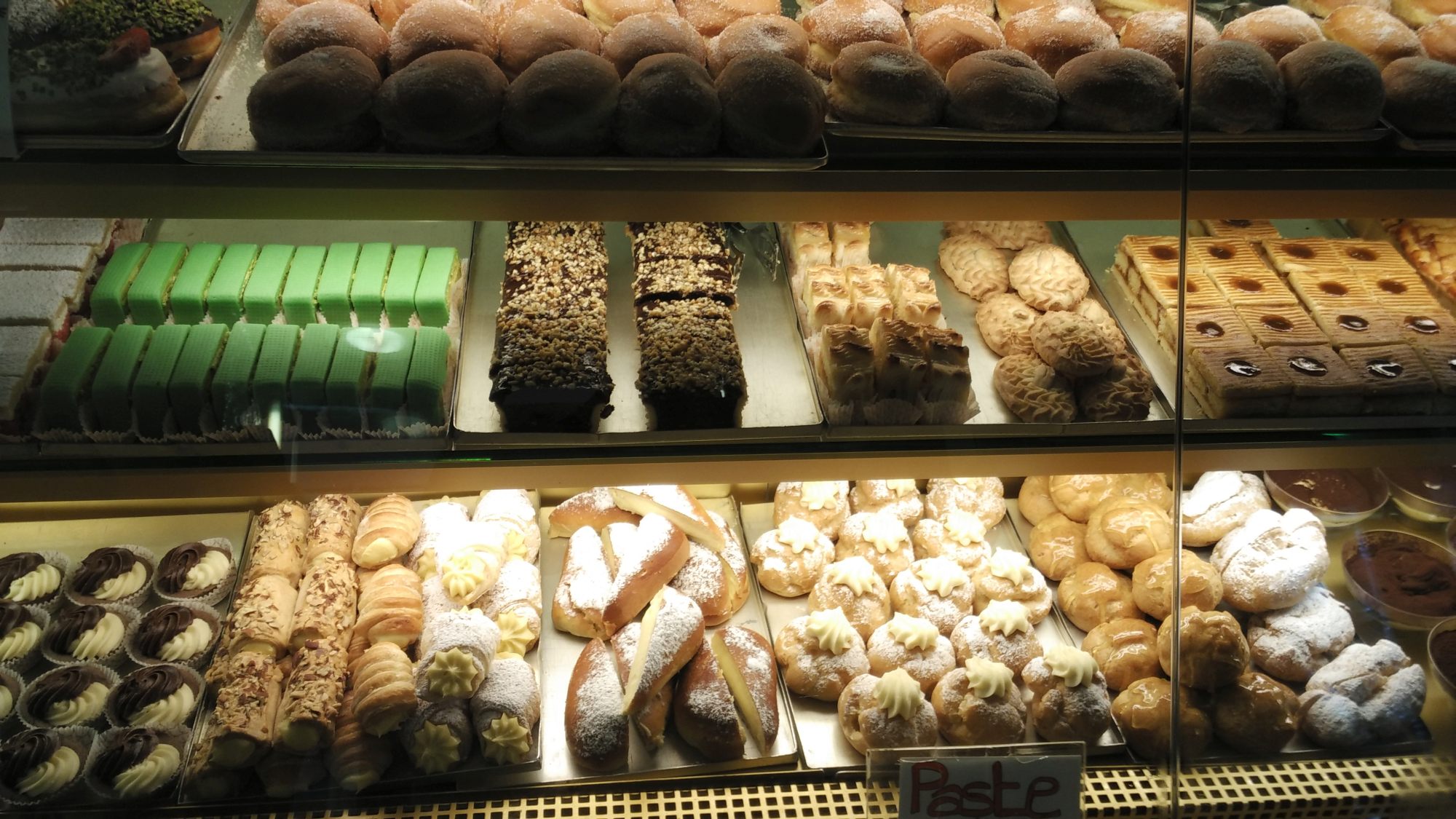 You can find Tonolo on Google Maps here.
Murano — Land of Glass
After breakfast we headed straight for Murano. Murano is famous for its glassware, and we found our way to the Guarnieri Glass Factory.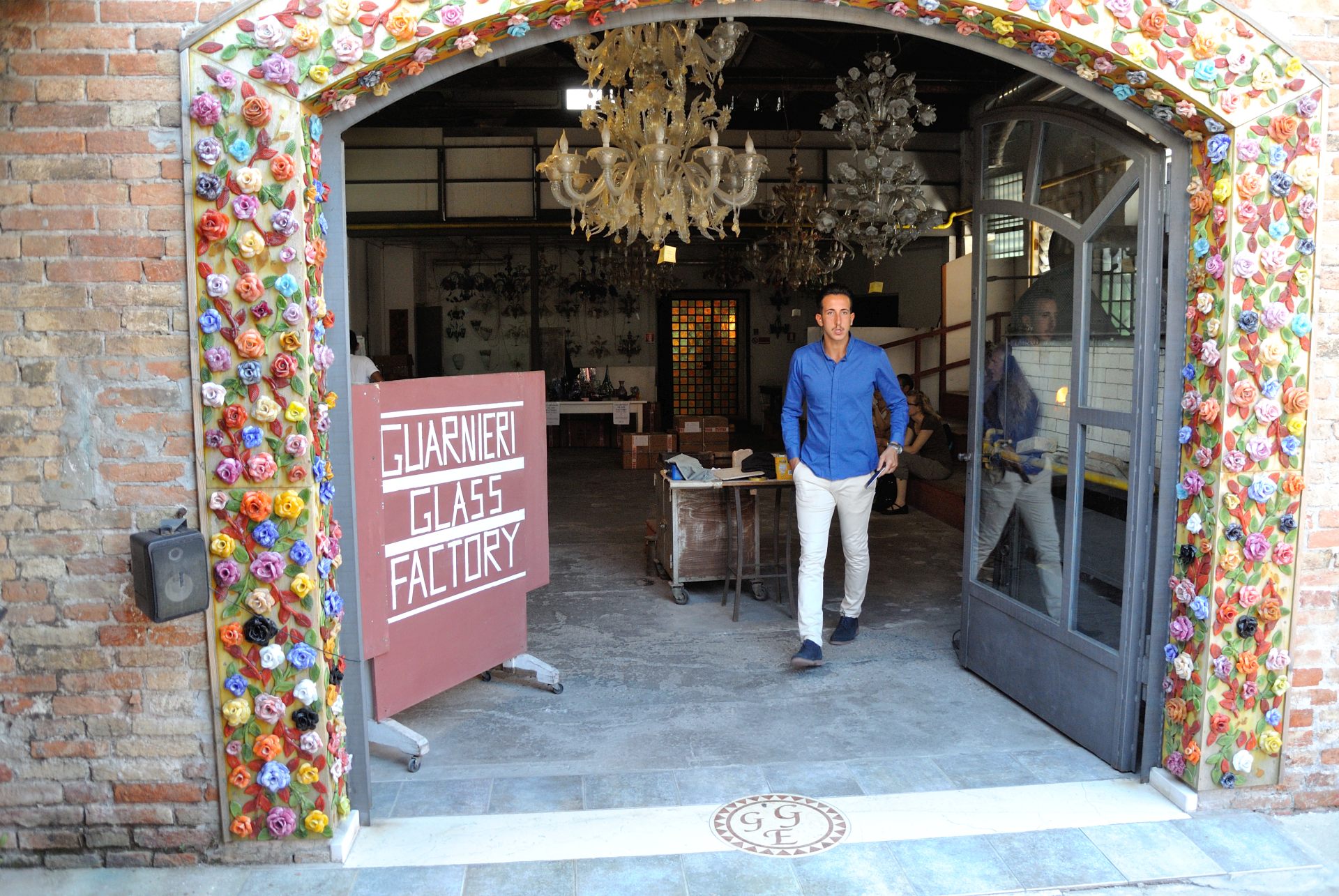 There, we were able to sit in (I think for a couple Euros if I remember) as we watched the master (and his apprentice) at work for about a half hour.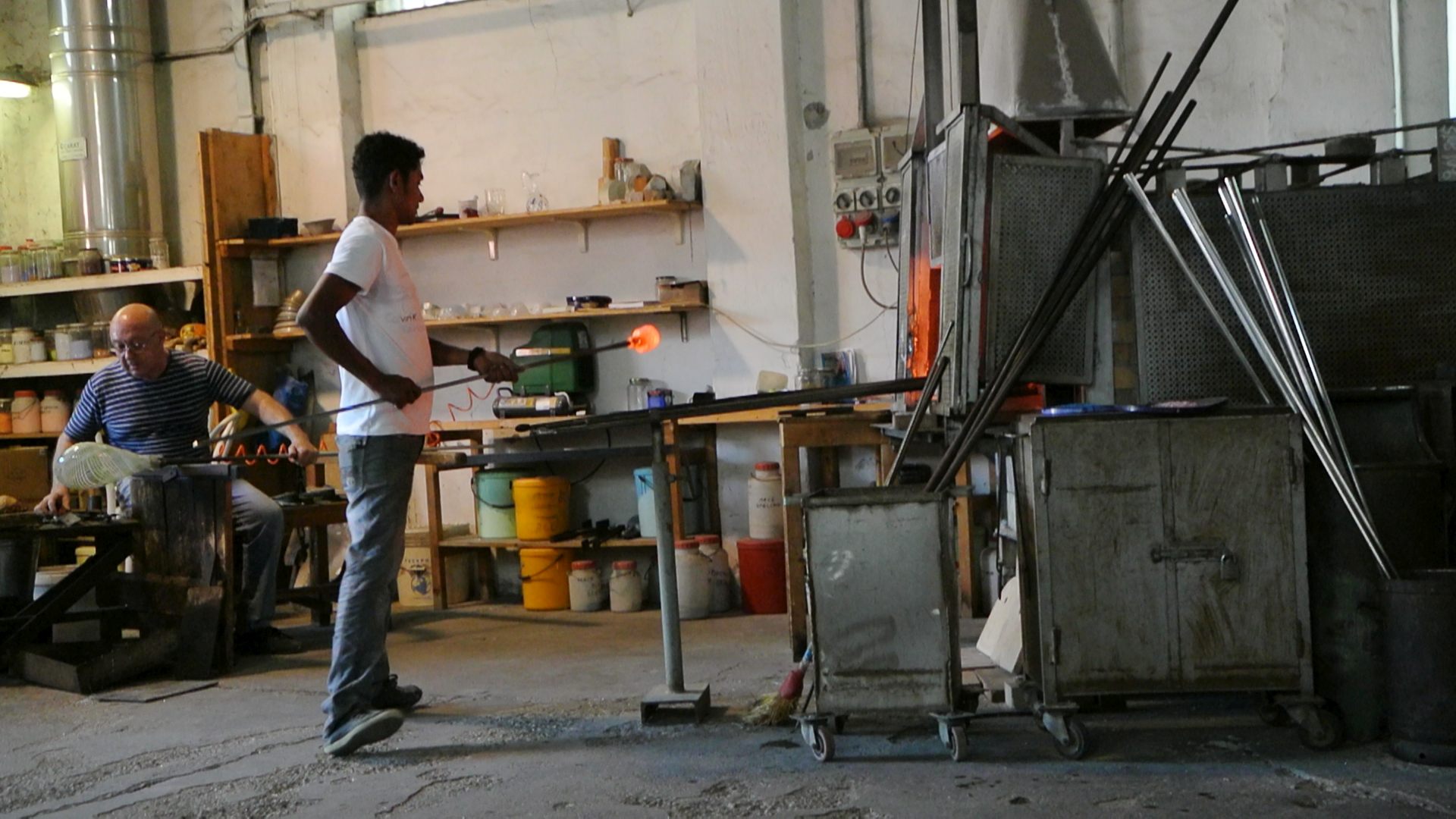 A blob of glass is placed in the furnace, heating it up so it becomes malleable.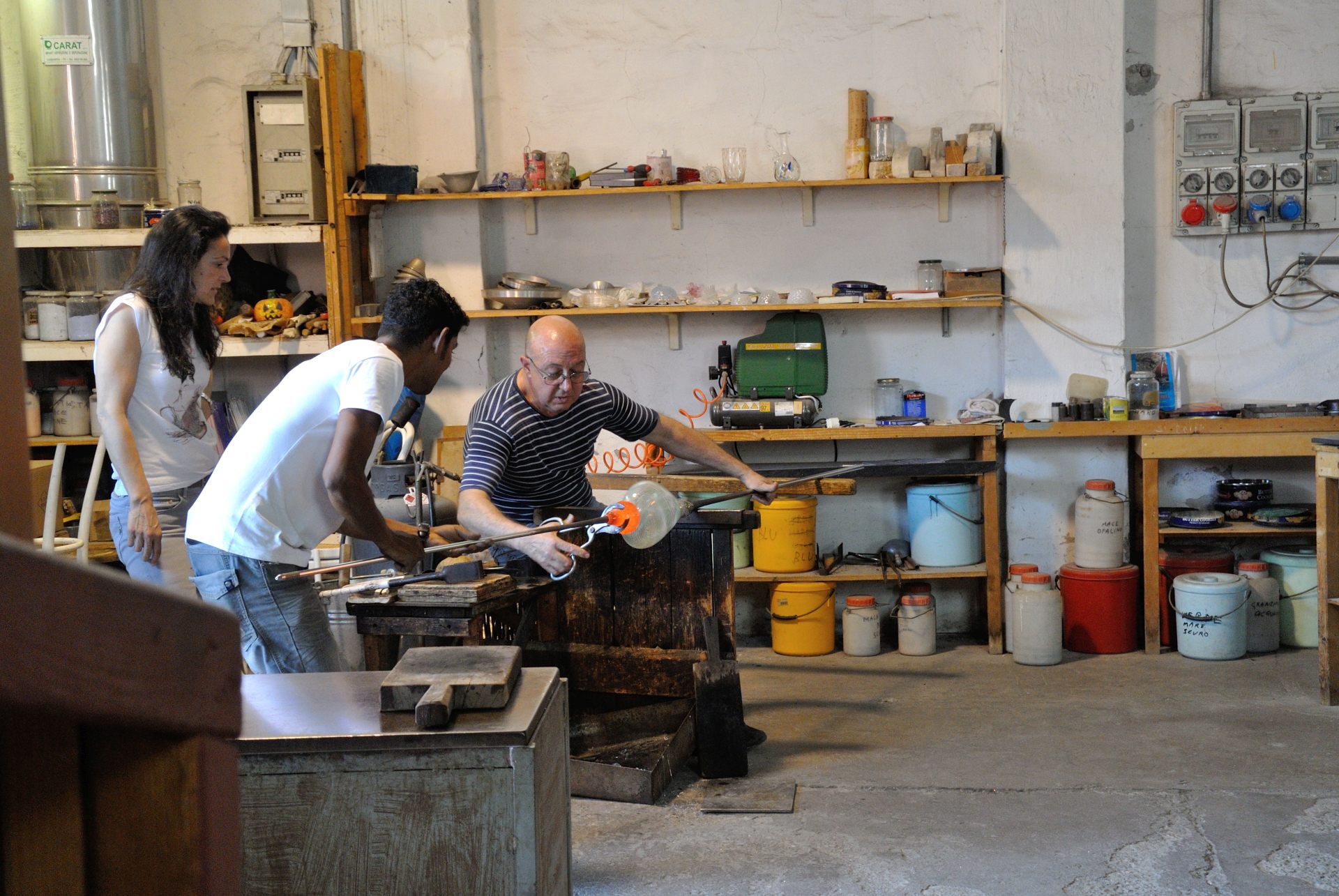 In this case, this blob of glass is tacked onto another existing piece of glass.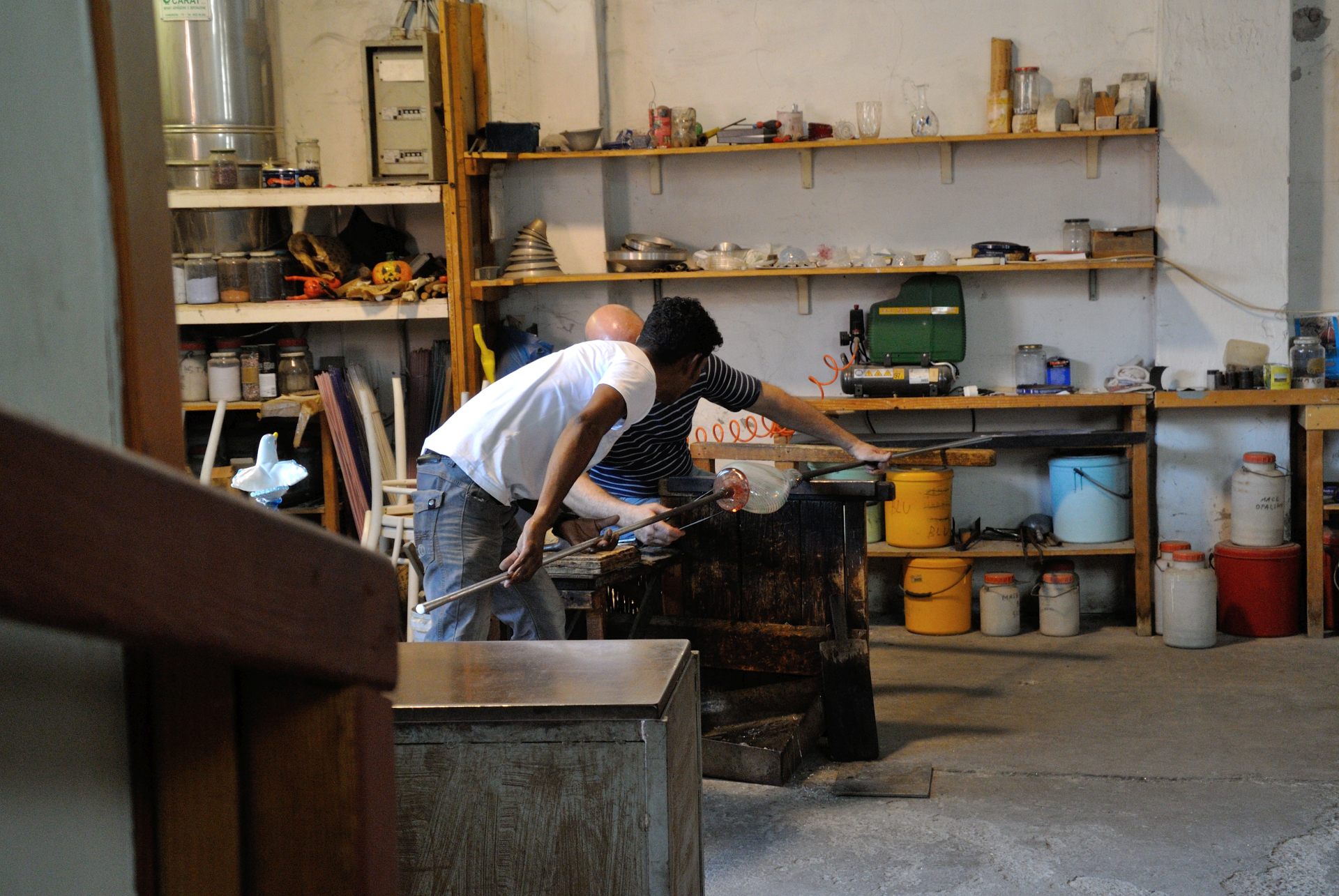 Since it's hot and malleable, the apprentice is able to mould the blob into the glass shape he wants. As the glass cools, its colour slowly fades from the burning orange earlier.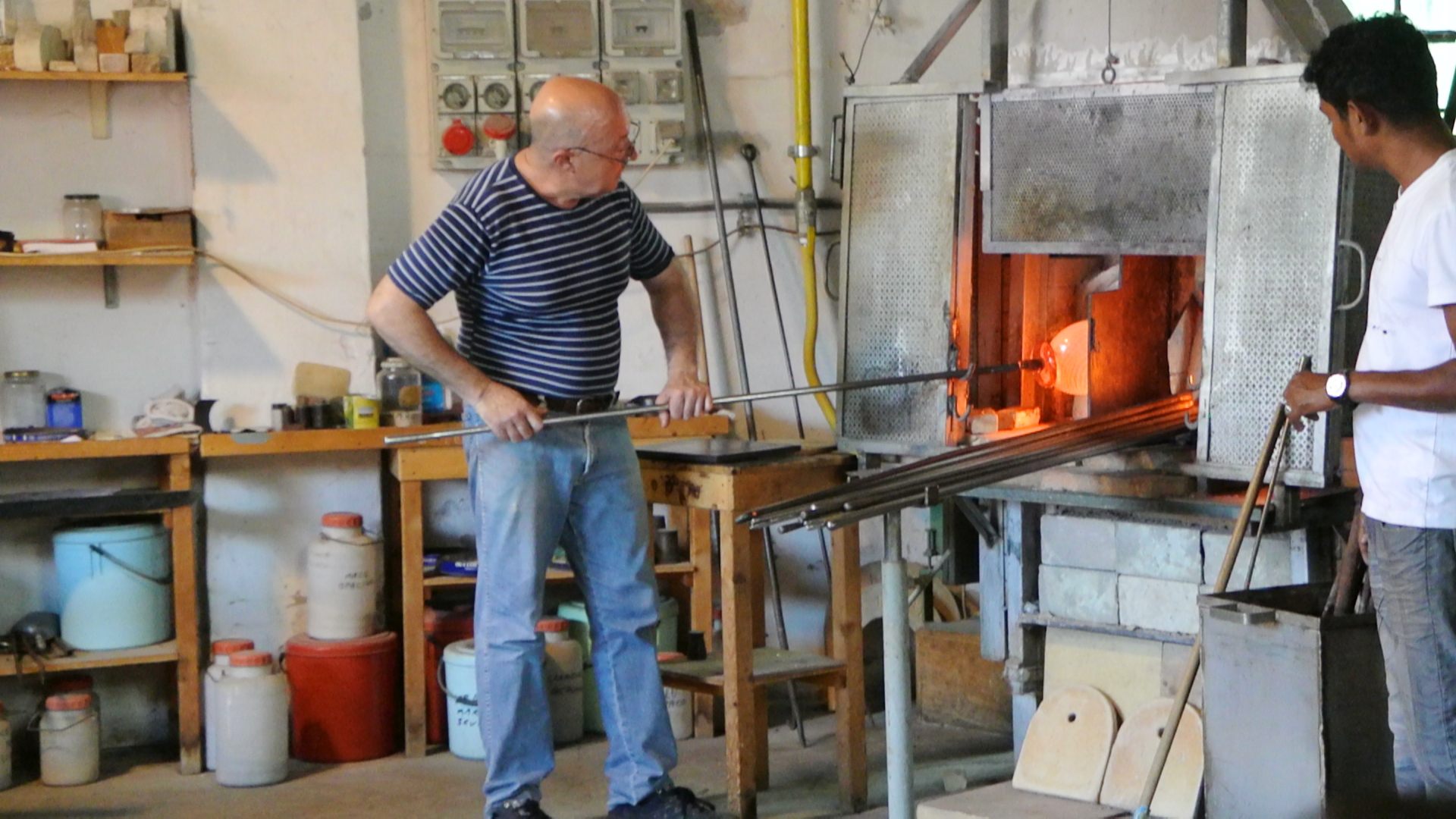 The whole thing is placed into the furnace again, so that the master is then able to carry out a few finishing touches.
If you're heading to Murano, you should certainly check out the factory to see how the glass is made. It was a very interesting and eye-opening experience. The factory should be easy to find; we didn't intend to go there originally, but we saw some signs pointing there and we just followed out of curiosity.
The pieces of glass they make are for sale as well, but it is not cheap, at about 75 Euros per piece. Shipping it back to your country is definitely a chore, too.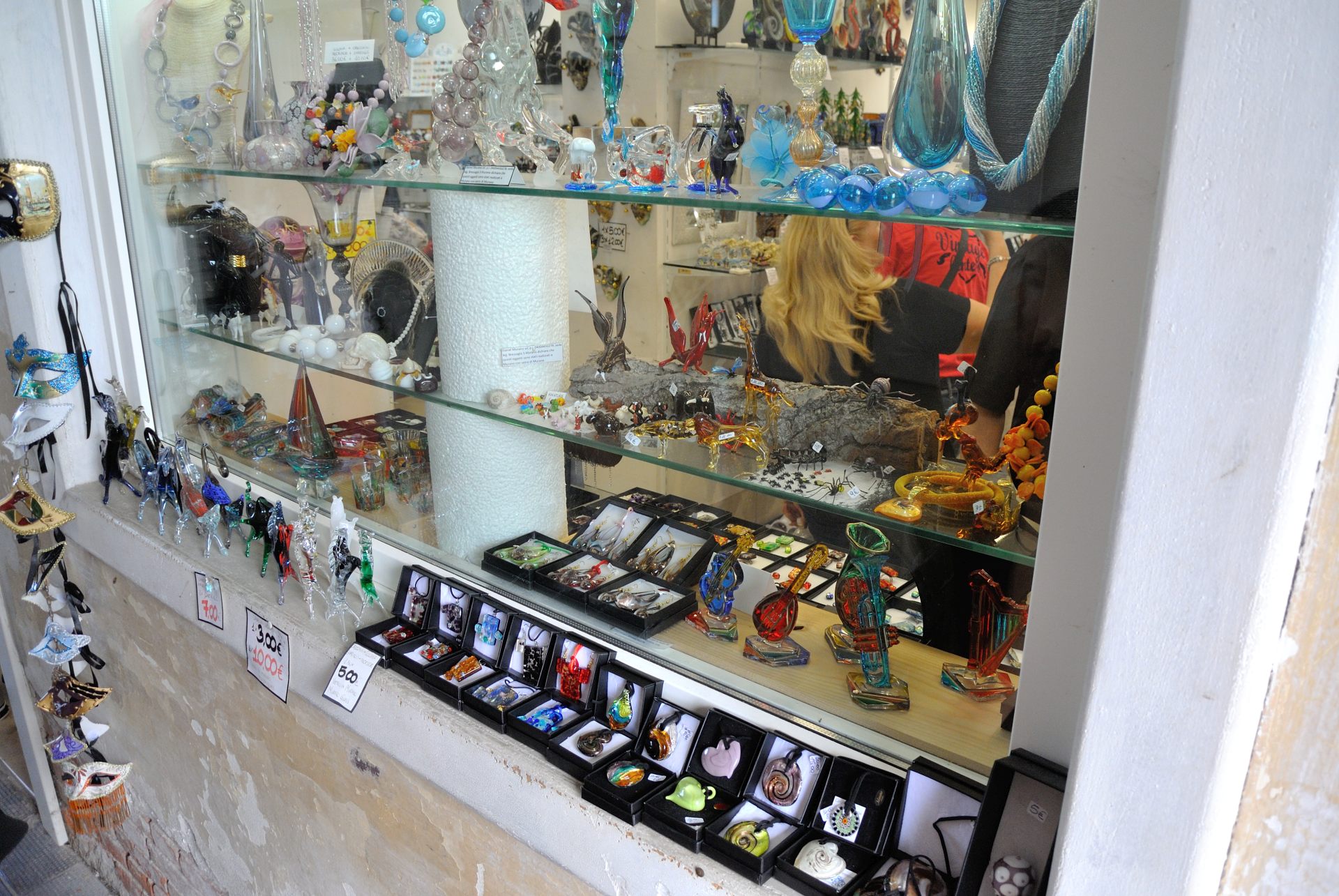 Thankfully, if you just want a little souvenir to bring back, you can check out one of the tens of Murano glass shops on the islet. The catch? These items are apparently manufactured in a factory in China, then shipped over to Murano. Still, from just 3 Euros per piece, I'd say it's worth the trade-off for something that looks almost identical.
Burano — Colourful Houses and Lace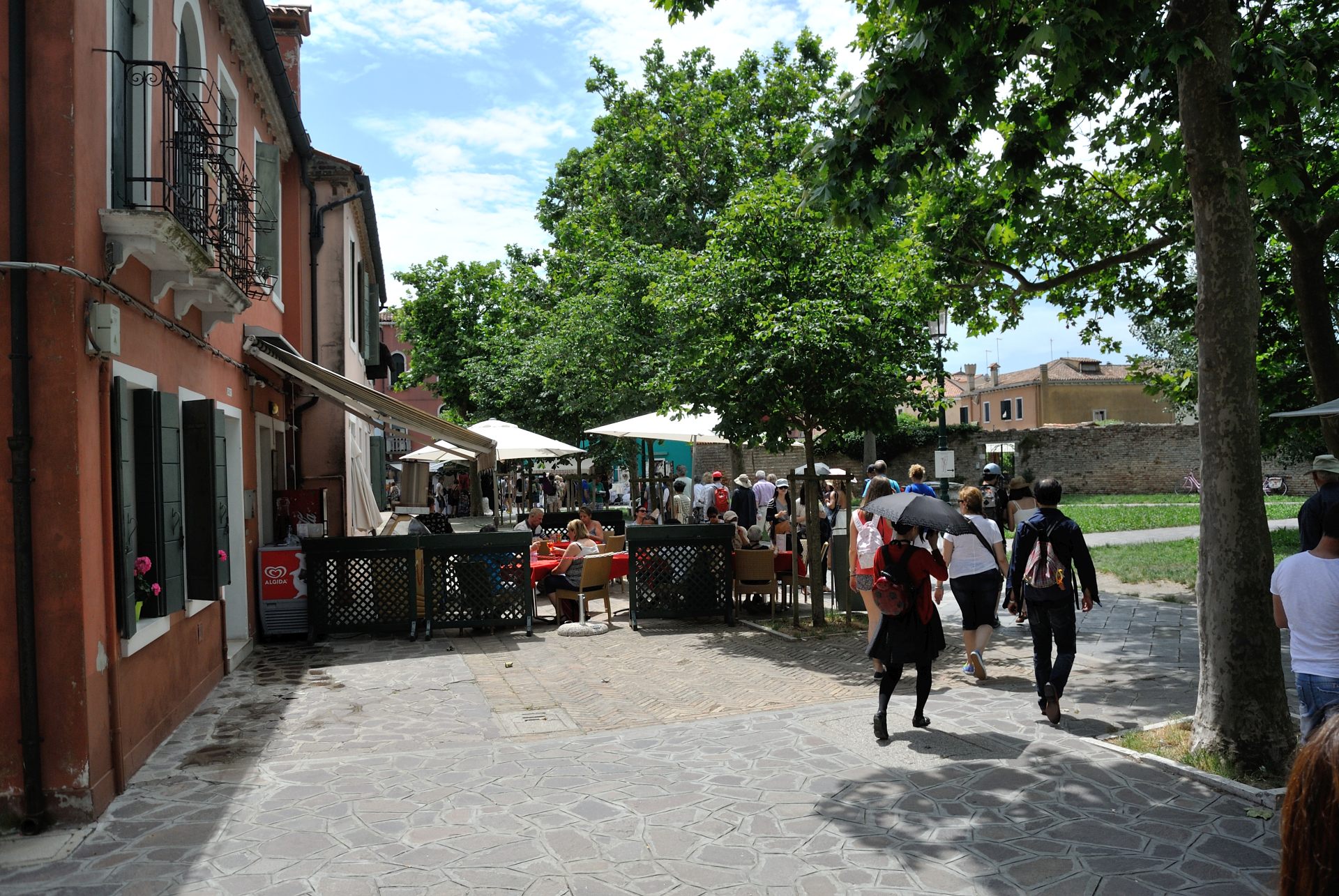 If you take the Vaporetto further out, you'll reach Burano. It's about a 30 minute boat ride from Murano, so you can probably tell that Burano isn't that near Venice proper.
A refreshing change you see in Burano is that there are trees and grass. All these we take for granted in Singapore are barely seen elsewhere in Venice.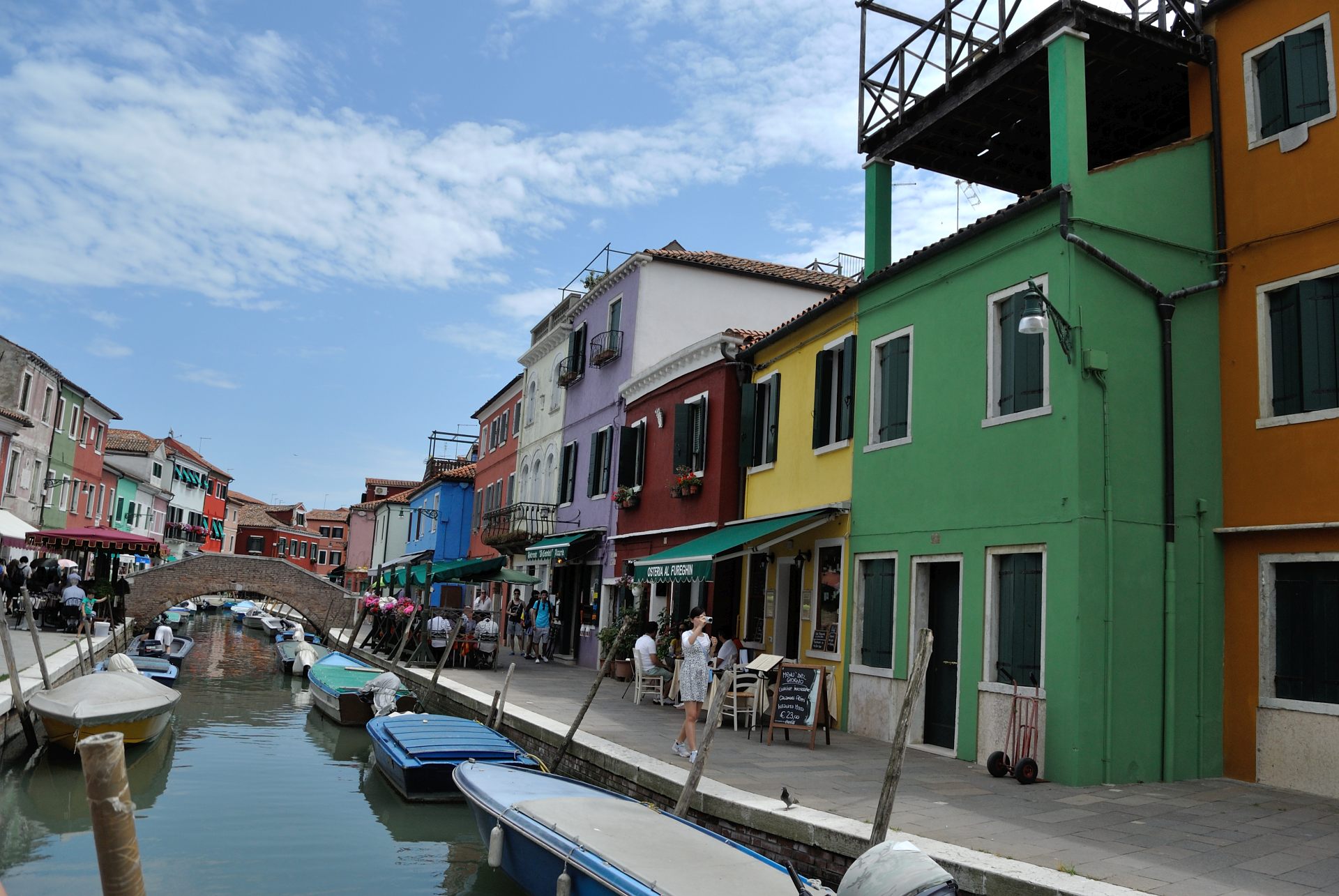 Burano is renowned for its colourful houses. Apparently, there is a colour coding system in place, and should someone wish to repaint his house, the local government must first approve the colour.
If you're wondering, yes, it is a very insta-worthy spot.
Apart from the houses, Burano is also home to lace (which unfortunately, I didn't take a picture of). There are even laced umbrellas, which I suspect won't be of optimal use in Singapore's temperamental weather.